Income investing has become a popular strategy to make money on the stock market. The best Robinhood dividend stocks are the perfect opportunity to jump on board this growing trend.
Robinhood even allows investors to buy fractional amounts of shares, meaning investing is no longer limited to those with an abundance of capital.
Whether investing small or large sums, we believe that investors should consider purchasing shares of companies with long track records of dividend growth.
When a company has a long history of paying dividends, it indicates financial stability regardless of the current economic climate.
Companies with at least 50 consecutive years of dividend growth are known as the Dividend Kings.
There are just 35 companies that qualify as a Dividend King, proving how rare these companies are.
This article will examine three of our favorite Dividend Kings and other stocks that show a lot of promise.
Top Dividend Stocks On Robinhood
Altria Group, Inc. (NYSE: MO)
Altria Group, Inc. is a leading manufacturer and distributor of both smokable and non-smokable tobacco products.
The company's brands include Marlboro, Skoal, Copenhagen, and the Ste. Michelle brand of wine.
Altria also has an ownership stake in Anheuser Busch and cannabis company Cronos Group to further diversify.
Following the spinoff of Philip Morris International (PM) in 2008, Altria's tobacco business is entirely in the United States.
Americans are moving away from smoking, and Altria uses a significant amount of its resources to develop less harmful ways to use tobacco.
It hopes to move a majority of adult smokers away from smoking by 2030.
Share prices were trending upwards for Altria until a sharp decline in mid-June.
However, the company is already starting to show upside potential.
The company also returns a vast amount of capital to shareholders with an 8.27% dividend yield.
With 52 years of consecutive dividends on the books, Altria is a Dividend King.
Realty Income Corp (NYSE: O)
Realty Income is a real estate investment trust, also known as a REIT.
This company in particular acquires and manages freestanding retail properties, drawing in revenue through its many lease agreements.
The REIT has over 11,000 properties located in all 50 states, Puerto Rico, the United Kingdom, and Spain.
In November, Realty Income spun off its office properties to a newly created REIT, Orion Office.
Such a maneuver allows Realty Income to focus solely on its ever-growing retail spaces.
Overall, things have been well met with investors, and O stock has seen a fairly steady climb throughout 2021 and the first half of 2022.
Realty Income pays out a 4.03% dividend yield monthly to sweeten the pot.
Having paid out 625 consecutive monthly dividends, Realty Income has coined itself "The Monthly Dividend Company".
Chevron Corporation (NYSE: CVX)
With over 140 years of history, Chevron drives its innovation ever into the future.
Although an energy company, Chevron believes in using its products to enable human progress.
It is currently represented in close to 30 countries on six continents around the globe.
Chevron explores, produces, refines, and transports oil supplies within its business scope.
The company owns a handful of gas station brands but also has a presence in lubricants and chemicals.
Chevron's success has trickled into its share price, which saw a 55% increase in the last year.
The series of increases is backed by solid revenue and income numbers from December's financial statement.
To boot, Chevron has steadily increased its dividend over the last 13 years, reaching 3.57% at present.
ExxonMobil (NYSE: XOM)
ExxonMobil has been a consistently lucrative dividend stock in the energy sector.
Based in Texas, the company is known as an energy producer and chemical manufacturer,
Its vast enterprise makes ExxonMobil one of the largest companies in the world, with operations on six continents.
A diverse range of operations that generate multiple revenue streams allows ExxonMobil to have a cushion during tough times.

The company has recovered well from the pitfalls of 2020 and has eclipsed its lost shares by a wide margin.
Stock prices are up nearly 65% on the year, which goes hand-in-hand with a strong first quarter.
ExxonMobil also boasts a dividend yield of 3.72% percent at the moment.
Since ExxonMobil is one of the biggest companies in the world, it makes an excellent long-term portfolio investment.
Johnson & Johnson (NYSE: JNJ)
In recent news, Johnson & Johnson is probably best known for being one of the first to release a Covid vaccine to the masses.
The company goes well beyond that, with over 130 years of history in the health sector.
Its products encompass a broad range of consumer health products, from skin health to self-care and essentials.
J&J also manufactures a slew of medical devices across several fields to help improve surgical outcomes.
In the vein of the Covid vaccine, Johnson & Johnson represents a number of medications suited to treat and cure diseases worldwide.
Some of these products fall under the company's many subsidiaries.
Fourth-quarter financials saw increases in revenue, net income, and earnings per share, even though revenue numbers were lower than predicted.
Share prices have seen many ups and downs over the first half of the year, amounting to a wash on the stock market.
There's certainly money to be had long-term, but J&J also pays out a 2.59% dividend to shareholders.
Coca-Cola (NYSE: KO)
Coca-Cola is the last of the Dividend King stocks to make our list today.
Few people have never heard of the company, as the beverage giant is in nearly every country in the world.
With over 200 brands from Dasani to Powerade and namesake Coca-Cola, it has penetrated nearly every aspect of the market.
As big as Coca-Cola is, it has noticed a need to generate more market share in emerging areas like China and India.
The enterprise hopes to keep filling these gaps through consolidated efforts in the near future.
Being a long-favored company, Coca-Cola has seen fairly steady share price gains since the onset of Covid in March of 2020.
Current prices have reached all-time highs as Coca-Cola embraces the future.
With such a strong foundation, the beverage maker can look back at 59 years of consecutive dividends.
Currently, it pays out at 2.74%.
Coca-Cola is a large company with a dividend and stable base that long-term and income investors alike can agree on.
Cheap Robinhood Dividend Stocks
AT&T Inc. (NYSE: T)
AT&T is one of the largest telecommunications companies in the world and is known for its mobile phone services.
Beyond that, the provider also owns DirecTV, Warner Bros, CNN, and HBO.
AT&T also has a few exciting prospects at present, most notably with HBO Max rapidly growing in popularity.
The company is already starting to benefit from new 5G streaming speeds, enticing consumers to buy new devices.
It is even teaming with video giant NVIDIA to offer gamers 5G exclusivity.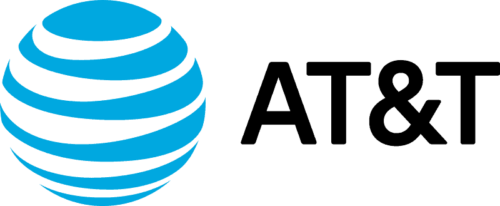 Right now, AT&T has a high yield of 6.01% and has consistently been in Robinhood's top 100 stocks.
This huge dividend has provided investors with consistent cash flow, regardless of any ups and downs in its share price.
Share prices are lower than last year at this time, allowing an opportunity to buy at a dip.
Being the largest communications company in the world, AT&T is here to stay.
With share prices in a bit of a dip, now may be the perfect opportunity to buy.
Should I Buy Dividend Stocks on Robinhood?
Dividend stocks can be an excellent foray into the world of trading, as investors are guaranteed some income back from investments.
Many of the companies on this list have been providing dividend payments for over half a century, so you can be all but assured that they will continue doing so.
Robinhood makes it easy to buy even fractions of shares should come of these stocks prove too pricey for your current portfolio.
Stocks on Robinhood have met the requirements of major exchanges such as the NYSE or NASDAQ, making them safer investments than those on other markets.
These tickers tend to see less volatility and, as a result, have a better chance at long-term gains.
Before investing, be sure to check dividend history if you're planning to bank on this yield for some passive income.
Top Dividend Stocks On Robinhood: Final Thoughts
Generally, companies with a strong track record of dividend payouts make great investments.
Dividends can become a source of passive income that can fuel other opportunities both on and off the stock market.
Robinhood allows the purchase of full or partial stocks to make these yields accessible to almost anyone.
These top Robinhood dividend stocks have proven their ability to handle changing economic landscapes over the long term.
Top Dividend Stocks On Robinhood FAQ
Check out answers to some of the top questions regarding top dividend stocks on Robinhood.
Are There Dividend Stocks on Robinhood?
There are many dividend stocks available for trade on Robinhood.
These tickers have a firm foundation and trade on the major exchanges.
What Are Some Good Dividend Stocks on Robinhood?
Realty Income is known as the dividend company with a jaw-dropping 625 consecutive monthly dividend payouts.
Coca-Cola is another dividend stock that's been paying out consistently for over 50 years.
Does Robinhood Take a Percentage?
All trades on Robinhood are commission-free.
You won't have to worry about Robinhood taking a cut any time you wish to make a trade.
Is Amazon a Dividend Stock?
At this time, Amazon is not one of the stocks paying out dividends to shareholders.
Can You Live Off Dividends?
Depending on the ticker, a dividend can be pennies to a few dollars per share.
It is possible to make a living off what you bring in from dividends, but it would take some careful planning.