The days of having to buy round lots of stocks or minimum amounts are well behind most investors.
Today, investors can buy fractional amounts of shares on multiple platforms, such as Robinhood.

This means that investing is no longer limited to those with an abundance of capital.
The top dividend stocks on Robinhood give retail investors the opportunity to develop an income investing strategy.

Whether investing small or large sums, we believe that investors should consider purchasing shares of companies with long track records of dividend growth.
When a company has a long history of paying dividends, it indicates financial stability regardless of the current economic climate.

Companies with at least 50 consecutive years of dividend growth are known as the Dividend Kings.
There are just 31 companies that qualify as a Dividend King, proving how rare these companies are.

This article will examine three of our favorite Dividend Kings right now.

Looking for more great investment opportunities? Check out Trade Ideas! Trade Ideas is an innovative software program that uses AI technology to help you find great new stock picks without the hassle.

Stock Advice That Beats The Market!
Stock Advisor's recommendations
have beaten the market over the past 19 years. Tired of picking losers?
Stock Dork readers can join for only $99 a year!
Check out Stock Advisor today!
Top Dividend Stocks On Robinhood
Altria Group, Inc. (NYSE: MO)
Altria Group, Inc. (MO) is a leading manufacturer and distributor of both smokable and non-smokable tobacco products.
Right now, they're one of the top dividend stocks on Robinhood.

The company's brands include Marlboro, Skoal, Copenhagen and the Ste. Michelle brand of wine.
The company also has ownership stake in Anheuser Busch Inbev (BUD), cannabis company Cronos Group (CRON), and e-vapor manufacturer Juul.
Following the spinoff of Philip Morris International (PM) in 2008, Altria's tobacco business is entirely in the US.

The company's revenue was nearly $21 billion last year.
Their current valuation is $83 billion.

Altria, along with the rest of the tobacco sector, has seen the number of smokers decline in the US.
Consumers are more health-conscious than they used to be, and many people have chosen to quit smoking traditional cigarettes.

The company has purchased stakes in alcohol, marijuana and e-cigarette companies to offset this.
However, the returns on these investments have had mixed results.
This is especially true for Juul. Altria initially took a 35% equity stake in the company, but they've had to decrease their investment since then.

While smoking has declined, Altria bucked this trend in the most recent quarter.
Smokable product volumes grew 3.3%, cigarette volume grew 3.1%, and cigar volume grew 15% in the fourth quarter of 2020. Smokeless product volumes improved 0.5%.

This growth speaks to the strength of Altria's product portfolio and consumer demand.
Altria has a large market share in the tobacco sector and continues to innovate, despite an overall decline in the industry.

Because of this, the company has raised its dividend for 51 consecutive years.
The dividend has a compound annual growth rate of 8% from 2011 through 2020.
Altria is expected to distribute 78% of expected earnings-per-share for the current year in the form of dividends, which compares favorably to the 10-year average payout ratio of 82%.

We believe that tobacco usage in the U.S. will continue to decline despite the positive results in the most recent quarter.
However, we feel that Altria's products are some of the best on the market in terms of brand recognition and innovation.
The company also returns a vast amount of capital to shareholders in the form of buybacks and dividends.
Their current dividend yield is 7.7%, which is much higher than the average yield of 1.5% for the S&P 500.

Federal Realty Investment Trust (NYSE: FRT)
Federal Realty Investment Trust (FRT) is one of the largest real estate investment trusts in the U.S.
The trust began in 1962 and focuses on densely populated coastal markets.
This enables Federal Realty to charge more per square foot of leasable space than its competition.
The trust has a market capitalization of nearly $8 billion and generated $830 million of revenue last year.

Federal Realty struggled in 2020 due to COVID-19. Social distancing restrictions meant that there wasn't as much demand for the company's commercial real estate properties.
As a result, revenue fell by 11% while funds-from-operation fell by 28% in 2020.

However, things started to improve in the fourth quarter.
Declines for both revenue and funds-from-operation had decelerated from the last two quarters.
Federal Realty also collected approximately 89% of fourth-quarter rent, compared to 85% and 68% rent collection in the second and third quarter.
The trust's properties were 92.2% leased and 90.2% occupied at the end of 2020.

Federal Realty has increased its dividend for 53 consecutive years, with distribution compounding at a rate of 4.5% per year for the last decade.
Just as important as dividend growth is dividend safety.
The trust is expected to have a funds-from-operation payout ratio of 94% for 2021, which is high even for an REIT.

Federal Realty's 10-year average payout ratio is 68%, indicating strong financial stability and commitment to dividend payouts.
The trust did struggle last year due to COVID-19, but we expect them to recover.
When the economy eventually stabilizes, we believe that Federal Realty's payout ratios will return to their usual level.

The improvement from prior quarters is a positive sign that Federal Realty's business is beginning to return to normal.
This should allow the trust to continue to raise its dividend as it has done for more than five decades.
Shares currently yield 3.6% today, which is more than twice the average yield of the S&P 500.


National Fuel Gas Company (NYSE: NFG)
National Fuel Gas Company (NFG) is a leading diversified energy company that consists of five business segments: Exploration & Production, Pipeline & Storage, Gathering, Utility, and Energy Marketing.
The company has been in business since 1902. They generated revenue of $1.55 billion in fiscal 2020 (which ended September 30th).
They currently have a market capitalization of $4.2 billion.

The energy sector struggled with a decline in demand last year due to COVID-19.
Crypto Alert
I'm A One Percenter
It doesn't matter if you have $500 or $5 million.
Here's what I recommend you do with your money right now.
ATTENTION: The following video is a serious financial warning from one of America's richest men. He believes this event will make the rich even richer while financially affecting countless others and fan the flames of social protest.
It's free to watch and by doing so I believe you'll be ahead of everyone else struggling to understand what is really going on. I hope you take advantage of this opportunity!
Click Here For All Of The Details
We earn a commission if you click this link and make a purchase at no additional cost to you.
Oil prices have been hit very heavily, but natural gas prices have not struggled as much.
Following the situation in Texas at the end of February, energy prices have recovered.
NFG's gathering, pipeline and storage businesses have responded well through much of the pandemic, helping to offset weakness in other areas.

This diversified business model has allowed the company to thrive during challenging times.
National Fuel Gas has increased its dividend for 50 years, making the company one of the newest Dividend King members.
Natural Fuel Gas's dividend has increased by 2.3% annually over the last decade.
The company is projected to payout just 47% of earnings-per-share in fiscal 2021, which is slightly lower than the 10-year average payout ratio of 50%.

Because National Fuel Gas has diverse operations, they have a more defensive business model than the typical energy company.
The downturns in energy prices can be quick and sudden, but National Fuel Gas has proven that they can overcome these obstacles.

The company currently has a dividend yield of 3.9%.
They are a financially stable company, and we can expect them to continue to reward shareholders for years to come.

ExxonMobil (NYSE: XOM)
ExxonMobil has been a consistently lucrative dividend stock in the energy sector.
They are based in Texas and are one of the largest companies in the world.
This company has a huge dividend yield of 5.90 percent at the moment.
They've kept a consistently high dividend over the years, which has made it an attractive pick even during tough economic times.
The entire oil industry struggled in 2020 as the pandemic reduced demand and crude oil prices dropped significantly.
This dramatically affected the company's share price.
However, their stock started picking back up again at the end of the year with vaccine developments and more economic recovery.
ExxonMobil has been able to adjust to the challenges of the pandemic by restructuring their budget.
They have a diverse range of operations that generate multiple streams of revenue, which can give them a cushion during tough times.
Since ExxonMobil is one of the biggest companies in the world, they make a good long-term portfolio investment.
Despite some of the challenges of the oil industry, this company has shown that they can pull through during this time.
Gaming and Leisure Properties Inc. (NASDAQ: GLPI)
Gaming and Leisure Properties is a real estate investment trust, or REIT. REITs tend to make great income investments.
This is because of the way they are structured – they have return a certain percentage of their income to investors.
Right now, Gaming and Leisure Properties has a dividend yield of 5.74 percent, which is very reliable.
They also currently have a relatively low price to earnings ratio at the moment.
This means that the stock is generally considered to be very affordable.
The company is the first REIT in the US that focuses on casinos and other gaming properties.
Some of their tenants are some of the most successful casino companies in the country, including Caesars Entertainment and Penn National Gaming.
Geographically, they have properties in many different states and markets.
While casinos and hotels struggled during the pandemic, they are coming back with a vengeance.
Many cities are rolling back their capacity restrictions as their citizens are getting vaccinated, which helps casinos maximize their business model.
After losing value in March 2020, this stock has consistently improved over the last year.
We may see this stock continue to reach new heights.
CVS Health (NYSE: CVS)
CVS Health is an American healthcare company that owns a chain of pharmacies, Aetna health insurance, and more.
While this company doesn't have as high of a dividend as some of the others on this list, this is a stock with a lot going for it right now.
This company currently pays a dividend yield of of 2.24 percent.
After merging with Aetna a few years ago, they have consistently seen revenue growth.
Analysts expect this steady growth to continue.
CVS is a company that has really benefited from COVID-19 testing and vaccine distribution.
Since the vaccine effort is likely to continue for the next few months, this could continue to draw in revenue.
This stock had a breakout moment at the end of April 2021.
Despite this promising growth, their price to earnings ratio is still quite low, meaning that it is affordable given the company's most recent earnings report.
Ready to build your portfolio? With Public.com you can follow other investors, discover companies that are inline with your beliefs, and invest into stocks and crypto with very little money! What are you waiting for? Check out Public Now!
Cheap Robinhood Dividend Stocks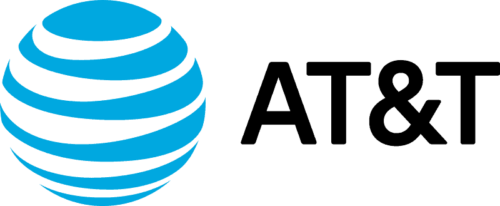 AT&T Inc. (NYSE: T)
AT&T is one of the largest telecommunications companies in the world. They are based in Dallas and are known for their mobile phone services.
They also own DirecTV and Warner Bros. as well as CNN and HBO.
Right now, AT&T has a massive dividend yield of 7.18 percent. It has also consistently been in Robinhood's top 100 stocks over the past several months.
This huge dividend has provided investors with consistent cash flow, regardless of any ups and downs in its share price.
However, AT&T has struggled in May as they announced that they would be cutting this dividend yield after merging Warner Bros and Discovery in the months to come.
While this may seem daunting for investors, the dividend yield should remain higher than 4 percent after the cut, which is still very sizeable.
Since AT&T's share price just dropped dramatically, now could be a good time to pick it up at a discount.
AT&T is a very established company, so they will likely be able to sustain the ups and downs of the economy right now.
AT&T also has a few exciting prospects for the future. Most notably, they own HBO Max, which is steadily growing in popularity.
They also are set to benefit from new 5G streaming speeds, which could entice consumers to buy new devices.
While the restructuring of Warner Bros and Discovery may have been concerning for some investors now, it could help the company reduce their debt moving forward.
Top Dividend Stocks On Robinhood: Final Thoughts
We feel that companies with a strong track record of dividend payouts make great investments.
These top dividend stocks on Robinhood have proven their ability to handle changing economic landscapes over the long-term.

Altria, Federal Realty, and National Fuel Gas all have a business model that sets them apart from competitors and allows them to raise dividends every year.
We believe that all three stocks should be appealing to investors looking for a safe, reliable, and growing source of income.

Author disclosure: the author has no position in any stocks mentioned in this article.