Are you tempted by the market's best sin stocks? We've rounded up our top picks to add to your portfolio right now.
Sin stocks are companies that make products and services that could be considered immoral or unethical.
While sin stocks are controversial for some people, they can also be very lucrative.
In this article, we'll talk about the best sin stocks to add to your portfolio.
Companies that fall into the sin stock category include alcohol, marijuana, and tobacco manufacturers.
Gambling stocks and weapons manufacturers can also fall into this category.
Wondering where to buy the sin stocks mentioned in this article? Check out WeBull! WeBull is an investing app great for beginners and experienced investors. They have no commissions and will give you free stocks just for signing up.
Best Sin Stocks To Buy
Anheuser Busch InBev (NYSE: BUD)
Anheuser Busch is one of the world's largest beer conglomerates.
They have a huge global presence and massive market share, which makes them a great pick for any investors who are interested in the beer and alcohol industry.
The company was formed in 2008 when InBev acquired Anheuser Busch.
AB is an American brewer that has been operating for more than 150 years in St. Louis, Missouri.
InBev is an international drink manufacturer with a strong presence in Europe and South America.
When InBev and AB merged, they combined their markets to create a massive global conglomerate.
The company owns hundreds of beer and specialty drink brands around the world.
Budweiser, Stella Artois, and Corona are their most well-known international beer brands.
Additionally, the company has taken steps to expand into craft beverages, which are very popular right now.
They own popular American craft brewers like Shock Top and Goose Island.
They've also been manufacturing hard seltzers, which have become extremely popular over the last few years.
Their premium seltzer brand is Bon & Viv, but they've also released new seltzer flavors through established beer brands like Bud Light and Michelob.
Anheuser Busch InBev stock has bounced back from the stock market crash of March 2020.
They've been taking active steps to reduce their debt and improve earnings, so there's still room to grow.
Additionally, the company offers a solid dividend yield of 2.23 percent.
This is a great sin stock for long term growth.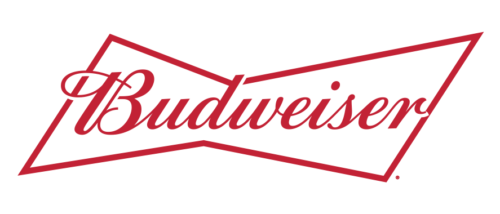 British American Tobacco (NYSE: BTI)
British American Tobacco is the largest tobacco company in the world.
If you're looking to invest in the tobacco industry directly, this stock has a massive market share.
This company has a very long history of success.
They were founded in 1902 in London and have expanded around the world since then.
Some of their most well-known cigarette brands include Kent and Dunhill in the UK and Lucky Strike and Pall Mall in the US.
Since the company has such a large global presence, they've been able to stay relevant even as tobacco consumption drops around the world.
BAT share prices have improved since the pandemic hit, although they have yet to return to their peak from 2017.
They also have a huge dividend yield of 7.28 percent right now.
They are committed to continually increasing their dividend and have consistently done so for the past two decades.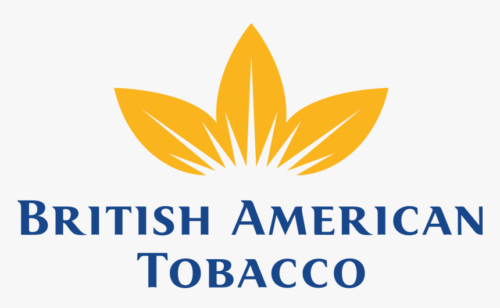 Philip Morris International (NYSE: PM)
Philip Morris is another big tobacco company with a large global presence.
They are most well-known for the Marlboro brand and its variants, which they sell globally outside of the US.
Altria Group, another one of the world's largest tobacco firms, sells Marlboro in the US.
This company's stock recovered very quickly from the March 2020 market crash.
This is because consumer demand for their brands remains high, and they have plenty of name recognition.
Outside of their successful cigarette brands, the company is looking to pivot their operations.
They are investing in vaporizer and heated tobacco systems.
These new technologies could reduce some of the health risks that come with smoking.
Additionally, they offer dividend yields of 5.98 percent.
High dividend yields can offset some of the legal risk that comes with investing in tobacco products.
Many investment experts believe this sin stock could be undervalued.
This means that their share price is proportionately low when compared to their earnings.
Undervalued sin stocks offer excellent potential for long-term growth.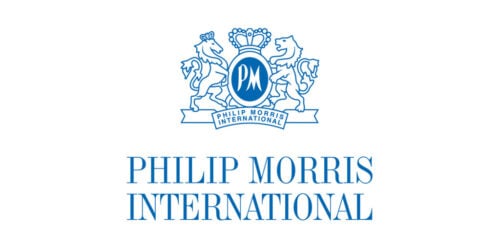 Las Vegas Sands (NYSE: LVS)
Las Vegas Sands is one of the world's largest casino stocks.
They own the Venetian and the Palazzo resorts in Nevada. They also own properties in Macau and Singapore.
Casino companies have taken a big hit this year, as in-person gambling is still prohibited in many places.
However, Las Vegas Sands has the advantage of having properties in Asia.
Since Asia was hit with the COVID-19 pandemic first, they are slightly ahead of the Western world in terms of recovery.
Many businesses have slowly started reopening in places like Singapore.
Of course, it will take time before gambling and other public facing sectors return to full operation.
However, LVS's market share and name recognition mean that they have the potential to bounce back.
Now could be a good time to add this stock to your portfolio while it's still very cheap.
However, investors should be aware that stock prices could fluctuate in the coming months before making a recovery.

Top Sin Stocks
Diageo (NYSE: DEO)
Diageo is one of the world's most renowned alcohol manufacturers.
They make popular liquor brands like Johnnie Walker, Smirnoff, Crown Royal, Captain Morgan, Don Julio, and many more.
While Diageo is based in London, they have a global presence and sell their products in more than 180 countries.
Although they are technically considered a sin stock, the company is socially responsible in other ways.
For example, they have some of the best hiring practices of any company in the world.
They have managed to hire a very diverse staff and are proactive about having an inclusive company culture.
The pandemic has presented some challenges for liquor companies like Diageo, who relied on restaurants and bars to retain part of their sales.
However, Diageo managed to pivot and keep their earnings relatively steady.
Many places around the world are starting to open up bars and restaurants as coronavirus cases drop.
This could help boost Diageo's liquor sales even more.
Right now, this stock is trading at roughly the same price that it was before the pandemic.
This indicates that the company has the longevity it needs to push through tough economic times.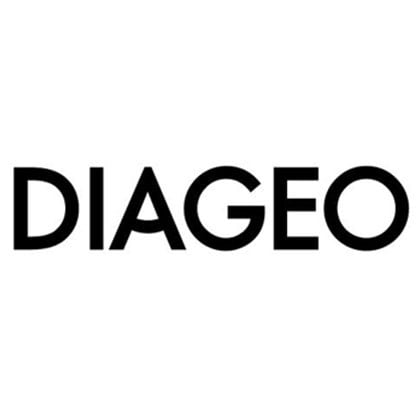 Altria Group (NYSE: MO)
Altria Group is one of the market's most prominent sin stocks.
They have a diverse portfolio of operations that focuses mainly on tobacco products.
Altria operates Phillip Morris USA, selling Marlboro in the United States.
They also sell cigars, chewing tobacco, and other tobacco products.
Additionally, they have invested in other stock sectors that could also be considered sin stocks.
For example, they have a stake in Juul Labs, the wildly popular e-cigarette brand.
They also have a stake in the Cronos Group, which is a marijuana company.
Altria's earnings have fluctuated over the past few years, but there's still a good chance this sin stock is undervalued.
One of the ways they could most effectively set themselves up for success is by continuing to invest in the cannabis sector.
Many countries around the world are legalizing cannabis, so that industry has plenty of potential for growth.
Additionally, Altria has a massive dividend, which makes it a great sin stock for income investing.
They currently pay a dividend of 8.22 percent.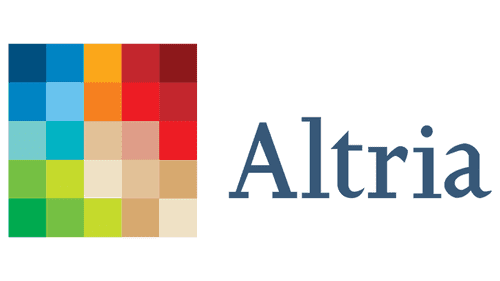 Smith & Wesson (NASDAQ: SWBI)
Smith & Wesson is one of the top gun sin stocks currently trading right now.
They are based in Massachusetts and make a variety of firearms and ammunition.
This company doesn't currently carry any net debt and has very strong cash flow.
Their stock price is currently hovering around $17, which means that it may be undervalued.
In the near term, there is a possibility that Smith & Wesson's revenue could spike as a result of the new Democratic majority in the US Congress.
This is because Democrats tend to push for gun reform laws.
Avid gun users might decide to stock up on firearms now, just in case the government starts restricting sales in the future.
Overall, Smith & Wesson is a great pick for those who want to invest in weapons manufacturers.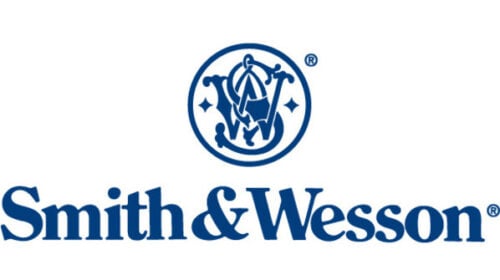 MGM Resorts (NYSE: MGM)
MGM is a resort company with locations throughout the US, as well as upcoming projects in China.
Their resorts offer gambling, which is what makes them a sin stock.
Since MGM has had to keep many of their properties closed over the last year, their bottom line has suffered somewhat.
This has affected their stock price. However, you shouldn't count this stock out just yet.
MGM has started to pivot to online sports betting to offset the losses of in-person gaming this year.
They just announced a partnership with The Athletic, a sports betting platform that already has more than a million subscribers.
The sports betting industry is growing at a rapid rate, so now is the time to start investing in it.
MGM Resorts is already highly established, and a new sports betting operation would just help them succeed even more.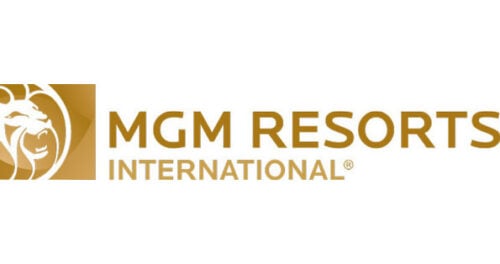 Molson Coors (NYSE: TAP)
Molson Coors is a beverage company that is known for their beers.
The company formed in 2005 when Coors, an American brewer, merged with Molson, a Canadian brewer.
In addition to their namesake beers, Molson Coors also owns Miller High Life, Blue Moon, and many other popular beer companies.
They are also expanding into premium beverages to appeal to a wider audience.
They are planning on launching the first CBD drink in the US in the near future.
This company struggled for much of 2020, but finally started to see their stock price recover around November.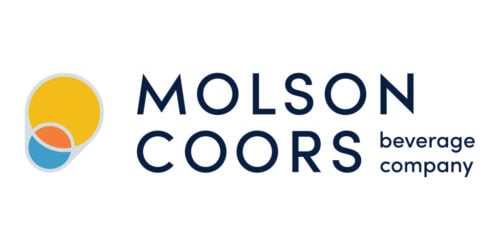 Best Sin Penny Stocks
Mind Medicine (OTC: MMEDF)
Psychedelic drugs are slowly starting to go from taboo to mainstream.
While they still aren't legal in most places, they are becoming much more socially acceptable.
A growing push for legalization could present a huge opportunity for investors in the future.
Mind Medicine is a company that makes pharmaceutical products that treat addiction and ADHD.
Their products use the science of psychedelics as an inspiration.
One of their drugs is currently entering a phase 2 trial, while the other one is expected to complete phase 1 trials later this year.
If the psychedelic market does experience a boom in the next few years, Mind Medicine is a stock that is well-positioned for growth.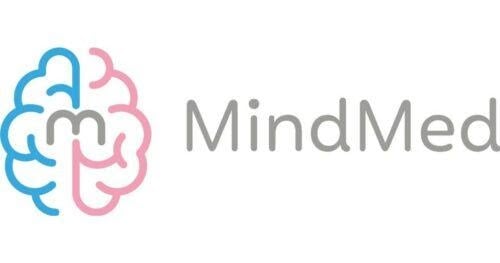 What Are Sin Stocks?
Sin stocks are a broad category of investments that could be considered unethical or immoral.
Attitudes about these stocks have evolved over time, and tend to be in high demand regardless of the current economic climate.
What qualifies as a sin stock depends on cultural expectations.
For example, many countries around the world have legalized marijuana, but the United States hasn't yet legalized it on a federal level.
Because many people consider sin stocks morally wrong, they come with some unique problems.
They're more likely to be on the receiving end of legal challenges.
They're also more likely to be subject to government regulations.
These factors can have an effect on their earnings in some cases.
However, continued demand for the products these companies sell typically outweighs the negative political aspects.
Should You Buy Sin Stocks?
Sin stocks can make a great addition to your portfolio.
Demand for their products tends to stay relatively stable regardless of the economy, making them a great long-term bet.
Many investors avoid sin stocks because they do come with some inherent legal and political risks.
However, this means that they are often undervalued, so you can buy shares at an affordable price.
Many sin sectors are highly regulated, so competition is relatively low when compared to other industries.
Minimal competition helps these companies retain their customer base easily.
Looking for even more great investment opportunities? Check out Trade Ideas! Trade Ideas is a software program that uses AI technology to help you find incredible new stocks without the hassle.
Sin Stocks: Final Thoughts
Sin stocks may come with a negative connotation, but they can come with huge potential for returns.
Consider adding these companies to your portfolio as the industry expands.