For new investors, finding the best long-term stocks is challenging. While some companies are just as (or more) profitable than they were ten or even 20 years ago, much can change. Our long-term stock guide will break down our top picks and provide you with a background on each company.
Most newcomers start building their portfolios with long-term stocks that show a history of stability because newer portfolios have less risk tolerance.
Experts recommend this approach because long-term investments are often safer than short-term investments, which usually involve high volatility shares that fluctuate in value.
It's important to consider that past performance is not always an indicator of future success, but looking for companies that have demonstrated a proven track record can be an excellent place to start your search.
Best Long-Term Stocks To Buy
Coca-Cola (NYSE: KO)
Coca-Cola has been around since the late 1800s and remains one of the world's most popular drinks today.
The company was founded by John Pemberton in 1886, who sold a portion of his business for $50 to finance an additional three years' worth of marketing efforts.
Today, Coca-Cola offers over 200 brands, from water to sports drinks, teas, coffees, juices, and soft drinks.
These products are sold in over 200 countries around the world.
Share prices have danced along an upward trend since $0.72 at IPO back in 1982.
At over $60 currently, shares have climbed 9,000% higher as of the beginning of 2022.
After all these years, Coca-Cola is still going strong all over the globe.
This is thanks to its ability to adapt its ad performance to the world stage while staying true to its roots as a classic.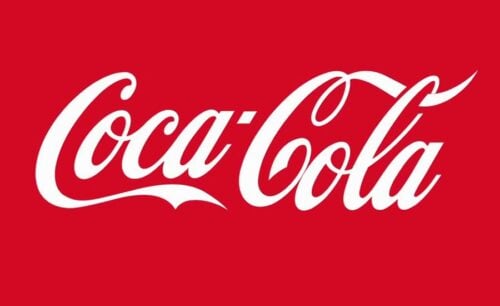 General Motors Company (NYSE: GM)
General Motors has over 100 years of history as an automotive manufacturer.
In addition to Chevrolet, Buick, GMC, and Cadillac, GM also own parts manufacturer ACDelco and a suite of technology brands.
These brands make General Motors the largest automobile manufacturer in the United States and one of the largest in the world.
GM has a considerable presence in the United States but is also expanding its line of vehicles into other countries.
In January alone, GM delivered nearly 3 million vehicles to China for sale.
With so much movement toward technology and sustainability, GM is one of the companies embracing these tools for use in their automobiles.
Share prices have seen a slow but relatively steady upward trend since its initial public offering back in just 2010.
The decision to innovate with current trends could help keep GM moving in the right direction.
Apple Inc. (NASDAQ: AAPL)
Apple first opened its doors in 1976, jumping onto the public stock scene in 1982.
It took 20 years for Apple stock to go anywhere, but the successful launch of the iPod forever pushed the company into the spotlight.
Today, the tech giant has products in the computer, smartphone, watch, gadget space, and so much more.
The company also has its own streaming service, Apple TV+.
Since breaking out of penny stock range, shares have been almost entirely up, with a 214,000% all-time gain.
Apple continues to dominate the market with breakthrough tech that keeps people coming back for more.
Ready to build your portfolio? With Public.com you can follow other investors, discover companies that are inline with your beliefs, and invest into stocks and crypto with very little money! What are you waiting for? Check out Public Now!
Long-Term Dividend Stocks
Annaly Capital Management Inc. (NYSE: NLY)
Annaly Capital Management Inc. provides mortgage-based financial services to real estate investors.
The company offers both residential credit and middle-market lending options to those in need.
Loans are guaranteed by Fannie Mae, Ginnie Mae, or Freddie Mac for extra stability.
Annaly is ready to meet needs with a pocket of $14 billion in permanent capital.
The best part about this stock is its dividend yield, currently at 12.05%.
As such, it has one of the highest dividends in the industry overall.
There aren't huge waves being made in the share price department, but the dividend alone could make Annaly a viable long-term investment.
3M Co. (NYSE: MMM)
3M is perhaps best known for sticky notes but encompasses many more products across its 30+ brands.
Some of these products include lubricants, medical supplies, building materials, and automotive parts.
You likely use 3M products regularly without even realizing it.
The company also has an extensive research and development team to be at the forefront of invention and innovation.
With most of its manufacturing facilities in the United States, it's also a great way to invest in a domestic company.
Overall, 3M has seen favorable share price growth but has dealt with some declines of late.
As large and diverse as 3M is, the company should have no trouble rebounding.
It could be best to buy now while share prices are a little lower than average.
Alongside long-term growth potential, 3M also offers a 3.84% dividend.
Johnson & Johnson (NYSE: JNJ)
Johnson & Johnson is one of the best long-term dividend stocks currently available on the market today.
This healthcare conglomerate was created by Robert Wood Johnson when he opened his first hospital.
The company has been in business for more than 125 years, with an impressive history to back up its current place among stock exchanges worldwide.
Today, Johnson & Johnson's consumer health products, medical devices, and pharmaceutical products span the globe.
It even had one of the first Covid-19 vaccines available for use.
Share price charts reveal a relatively steady growth for the company ever since it was first listed in 1982.
In addition, Johnson & Johnson pays out a 2.52% dividend yield to shareholders.
Long-Term Growth Stocks
Freeport-McMoRan Inc. (NYSE: FCX)
Freeport-McMoRan is best known for gold, copper, and molybdenum mining operations.
The company was founded in 1834 by Eric Pierson Swenson, who started mining operations along the East Coast of America.
Today, operations have spread as far as South America and Indonesia.
With a primary focus on copper, Freeport can sell its supply to the communications, infrastructure, technology, and even medical sectors.
Copper also plays a large part in electric vehicles and clean energy sources.
As expected, Freeport sees substantial financial numbers each month and continues to have strong growth.
Share prices have been trending upward since March of 2020, and the expectation is that they will continue to do so.
Ross Stores Inc. (NASDAQ: ROST)
Ross operates discount clothing stores across the country, making it one of the top retail stocks currently available on the market today.
The company launched its first location in 1982 and cuts down on costs by removing frills from its stores.
This passes savings to consumers, making Ross the largest off-price retail chain in the country.
To date, Ross has over 1,500 stores in nearly 40 states and Guam.
Ross continues to show substantial financial numbers, bringing in higher than expected revenue and earnings per share numbers for all of 2021.
Apart from the onset of the pandemic, Ross has seen an upward trajectory on share prices for the last five years.
Stock prices have dropped slightly of late, giving investors a chance to buy on the dip.
To support shareholders, Ross also pays out a 1.20% dividend yield.
Long-Term Penny Stocks
DiDi Global Inc. (NYSE: DIDI)
DiDi Global is known for mobility technology, providing rideshare opportunities throughout China.
The company has been able to expand its reach to Brazil, Australia, Mexico, and 13 other countries.
It hopes to compete with the likes of Uber in Great Britain and Europe as time presses on.
DiDi saw over 493 million active users in 2021 alone, also providing employment positions for a multitude of drivers.
Going public in just July of 2021, DiDi does have little data at present to back up a growth opportunity.
Its global presence is a blessing, and the desire to move into other mainstream markets bodes well for the stock's future.
DiDi has the potential to be an outstanding stock to hold on to if it continues to carve out space in this niche.
Eloxx Pharmaceuticals (NASDAQ: ELOX)
Eloxx Pharmaceuticals is a biotech firm specializing in combatting kidney and colon disease.
While rare, there are no medications currently on the market to fight against these conditions.
The company has five drugs in various phases of clinical testing, with medications for cystic fibrosis and cystinosis nearing the end of phase 2.
Eloxx is one of many biotech firms trying to pave the way for itself without any drugs currently on the shelves.
At present, it is spending money to complete clinical trials before it is able to generate any revenue.
Share prices tend to benefit whenever new funding comes in, but if just one of these medications obtains FDA approval, Eloxx stock could really take off.
The company would have the only drug on the market to treat these renal conditions and could lead to an abundance of business.
Should You Buy Long-Term Stocks?
Long-term investing is expensive since most long-term stocks are costly, with their prices already reaching high numbers.
However, if you want to build wealth by investing over years or even decades, these could be some of the best options available today on the market among growth companies.
You should know, though, that owning shares doesn't guarantee success when trying to make more than just short-term investments.
It takes hard work and dedication from anyone who wants consistent results over time.
To succeed, you need to hold to your long-term investment strategies until you're ready to sell off any potential gains made along the way.
There is no guarantee that you'll make money, even if you buy shares of these companies at their current prices, which are near all-time highs today.
Long-term growth stock investing doesn't always work in favor of investors.
But over time, your chances are better than most other types of stocks available on the market today.
Where to Buy Long-Term Stocks
Long-term stocks need to be free of the volatility that comes with trading on over-the-counter markets.
It's also important to be able to receive trustworthy business reports to ensure a company has been seeing growth for a period of time.
As a result, markets like NASDAQ and the NYSE are best for locating options for long-term gains.
The best platforms for searching the major exchanges are Robinhood and Webull.
Robinhood provides users with a simple interface and no-nonsense tools, making for quick entry into trading.
Webull provides traders with more complex tools that scrub the top markets for hidden gems.
Best of all, both these tools avoid commission fees that you can find with other platforms.
Long-Term Stocks: Final Thoughts
While owning shares of a company doesn't guarantee success, if you have money saved up and want to buy stocks for future returns over the years, these could be some of your best options available today.
However, buying any stock is not guaranteed to bring in more than short-term gains.
So always apply market research before purchasing shares from any potential company that interests you.
If you find that these long-term stocks are expensive, try finding some penny stocks with a high yield potential of around 100% or more.
Keep in mind that it should provide good risk/reward opportunities depending on how much money one has invested currently in total across all their investments.
Long-Term Stocks FAQ
What Are the Best Stocks for Long-Term Investment?
Apple could be considered one of the best stocks for long-term investment, seeing over 200,000% gains since IPO.
Similarly, Coca-Cola has existed for over 100 years and has a presence in almost every country in the world.
What Are the Safest Stocks for Long-Term?
When thinking long-term, look to shares that show near-constant, gradual gains.
Most of the time, these companies have been around for years and have established themselves as leaders in their respective fields.
What Stocks Will Go Up in the Future?
While no stock is guaranteed to go up, long-term stocks are generally selected because they appear to have the necessary ingredients for continued growth.
These tickers typically have a track record of gains that you can almost set a metronome to.
Is Apple a Safe Stock?
Apple is one of those stocks considered safe.
It continually produces products that wow users and has established itself as a firm leader in many tech niches.
Keep in mind, though, that safe stock is a general term and that no investment is 100% safe.
Is It Better To Hold a Stock Long-Term?
Long-term stocks are meant to be held indefinitely.
These shares could continue growing over time, leading to increased gains the longer you leave it untouched.