Read on for our picks for some of the best nanotechnology stocks that should be on your radar.
One of the innovative technologies of the century, nanotechnology has also made massive progress over the last few decades and has impacted significant areas such as agriculture, aerospace, defense, materials science, and energy.
According to Allied Market Research, the global market size of this field in materials science could reach $33 billion by 2030 — a compound annual growth rate (CAGR) of over 35%.
So nanotechnology could have a lot of potential.
But what nanotech stocks are worth a closer look?
Follow along for our top picks for some of the top nanotech stocks to watch out for, with prices ranging from less than $10 to over $500.
Best Nanotech Stocks
International Business Machines (NYSE: IBM)
Founded in 1911, International Business Machines (or ubiquitously called IBM) is one of the oldest technology companies in the world.
This Fortune 500 company remains one to beat because it knows how to keep up with the times, investing in rapidly growing tech niches, such as artificial intelligence and nanotechnology.
In fact, the company played a critical role in the early days of nanotech when its two researchers, who later won a Nobel Prize for Physics, invented the scanning tunneling microscope that allowed scientists to visualize structure formations on an atomic scale.
In 2021, the global leader in nanotech launched a semiconductor chip with 2-nanometer nanosheet technology.
This allowed IBM to capitalize on the massive demand for semiconductors and the broad range of technologies that depend on them, from autonomous vehicles to the Internet of things (IoT).
IBM's ability to scale nanotechnology could make it one of the top nanotechnology stocks in the long run.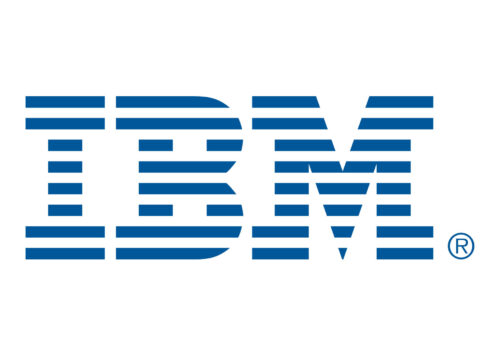 Applied Materials (NASDAQ: AMAT)
Founded in 1967, Applied Materials Inc. has decades of experience supplying equipment and software for semiconductor manufacturing for products that include LCDs and solar power.
Over the years, Applied Materials has mastered molecular nanotechnology, modifying atoms to create precise engineered materials for global clients.
This level of service is paying off for the business.
It surprised Wall Street when it reported more favorable fiscal data in 2022 despite the global chip shortage; its first-quarter revenue growing over 20% year over year and its adjusted earnings rising by 36% year over year.
Applied Materials currently has a backlog of semiconductor orders worth $8 billion, which could suggest high demand for its nanotech products, making it a staunch rival of Advanced Micro Devices (AMD).
When a company thrives despite supply chain issues, with a growing demand to boot, it has all the potential to become one of the leading nanotech stocks in 2022.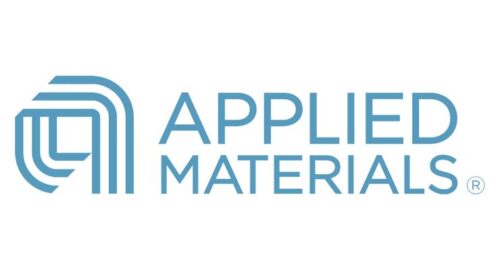 Thermo Fisher Scientific Inc. (NYSE: TMO)
The 65-year-old Thermo Fisher Scientific Inc. is a biotechnology company that sells scientific instruments, reagents, and consumables.
This allows the company to capitalize on the ever-growing healthcare and pharmaceutical industries.
The Industry Outlook revealed that the market size for life science reagents could reach nearly $80 billion by 2030, expanding by 8.3% between 2021 and the end of the forecast period.
Even better, venturing into nanotech makes Thermo Fisher Scientific one of the leading businesses in the biophotonics market, along with Toshiba and Procter & Gamble, according to Research and Markets.
Some estimate that this market segment could be worth $63 billion by 2025 after achieving a CAGR of 8% from 2020 to 2025.
It has also extended partnerships with many companies, including Moderna, to mass-produce mRNA-based pharmaceuticals such as COVID vaccines.

Top Nanotech Stocks
Taiwan Semiconductor Manufacturing (NYSE: TSM)
One of the nanotech stocks to watch out for is Taiwan Semiconductor Manufacturing Company Limited (TSMC).
Although established only in the late 1980s (significantly younger than other big techs on the list), Taiwan Semiconductor has already risen to be a reliable manufacturer of nanotech products.
It was the first to develop magnetoresistive RAM (MRAM) tech at 22nm, and it beat Intel in producing the first 7nm chip.
Taiwan Semiconductor is also poised to become one of the leaders in consumer electronics components that support 5G, a multibillion-dollar industry that will eventually power data centers, smart technology, and high-performance computers.
Meanwhile, the company will begin to increase the production of 3nm chips to power these 5G devices in 2022.
TSMC has a market capitalization of over $520 billion to support all these projects.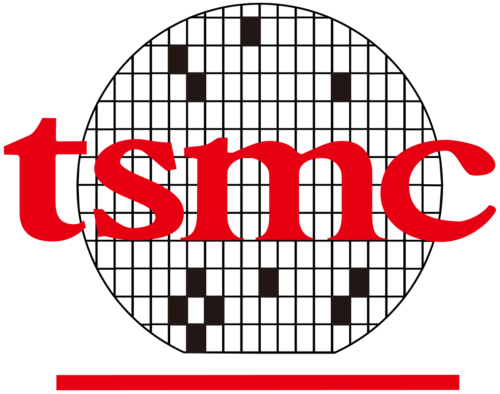 VEECO Instruments (NASDAQ: VECO)
Veeco is a global supplier of thin-film process equipment, particularly in 3D transistors and memory.
The company's devices are used for LED lighting, communication networks, advanced packaging, data storage, advanced computing, mobile devices, and critical emerging industrial applications like artificial intelligence, machine learning, and 5G.
Nanotech is not a significant contributor to the company's bottom line, but Veeco has inked a deal with Aledia, a developer and manufacturer of next-generation micro-LED chips.
This company develops the first nanowire chips embedded on 30mm silicon wafers using the technology of CEA-Leti, a French institute focused on funding the research and development of low-carbon energies and information technologies.
Veeco Instruments is also currently enjoying a growing clientele, especially for its metal-organic chemical vapor deposition (MOCVD) systems that might make Veeco one of the industry leaders in photonics.

Nanotechnology Battery Stocks
Dais Analytic (OTC: DYLT)
Dais Analytic's business model has always revolved around making a positive environmental impact and improving global sustainability.
It creates environment-friendly heating and cooling equipment.
The company also aims to use nanotechnology to develop innovative products for energy storage and water purification solutions.
These include the NanoCap, a nanotech-based capacitor that can replace the traditional internal combustion engine of vehicles that are associated with creating many environmental contaminants.
The NanoCap also has the potential to power the smart grid and consumer electronics.
The market for the new technology called the smart grid is huge, as industries and consumers want to spend less on utilities while decreasing their carbon footprint.
According to Precedence Research, this product could grow by over 15% from 2021 to 2030 and could generate a total revenue of $162 billion by the end of the forecast period.

Medical Nanotechnology Stocks
NanoViricides Inc. (NYSE: NNVC)
NanoViricides Inc. is a development stage company that develops viral therapy for various conditions using nanotechnology.
Its drugs, for example, work by specifically attacking enveloped virus particles to kill pathogens.
According to Market Insights Report, this product provides NanoViricides a unique chance to lead the COVID-19 vaccine market, which has an expected value of over $25billion by 2024.
It can also make the business a key player in drug delivery systems; the nanomedicine market could grow by almost 12% from 2020 to 2027.
This new biotech company also has several clinical studies in the pipeline for common viral-related diseases, such as Ebola, shingles, rabies, and dengue.
Although it can be classified as a high-risk stock, NanoViricides has a strong financial position that could ease some concerns.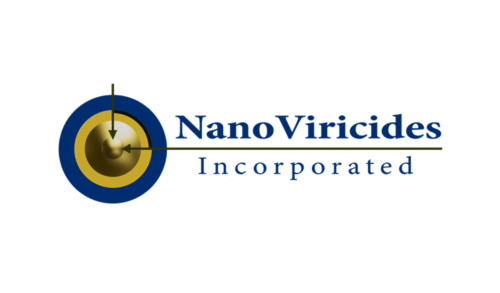 Should You Invest in Nanotechnology Stocks?
The science of nanotechnology, which involves the manipulation of matter on atomic levels, is still in its infancy.
However, experts believe that the field can revolutionize a diverse range of industrial sectors, including life sciences, energy, and manufacturing.
For example, Dow Chemical Company, another global leader for materials engineering solutions, collaborates with Fruit of the Loom to design garments that use nanotech to minimize bacterial growth.
As a result, many investors are beginning to see nanotechnology stocks as a potentially lucrative investment opportunity.
First, nanotechnology is already making an impact, such as in the life sciences, where nanotech-based products are being used to diagnose and treat diseases.
It's also being used to create more efficient renewable energy and batteries in the energy industry.
The manufacturing sector uses nanotech to create lighter, stronger, and more durable materials.
The nanotechnology market Is growing fast, with its market expected to grow from $1.76 billion in 2020 to a whopping $33 billion by 2030, according to Allied Market Research.
Though, projections are not promises, so don't bank on them entirely.
Still, investors who get in now could potentially see significant returns down the road.
The barriers to entry are low, and many companies are getting into the nanotechnology game, leading to increased competition and even faster innovation.
There is a lot of money being poured into nanotechnology research and development; for example, the US government set aside close to $2 billion for the National Nanotechnology Initiative (NNI).
As with any high-risk investment, there is the potential for significant rewards in nanotech stocks with proper research and due diligence.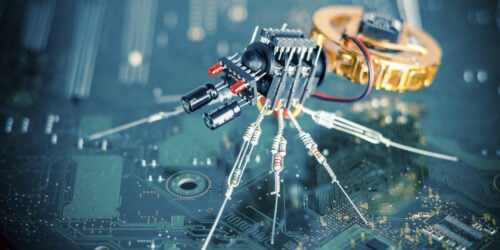 Where to Buy Nanotechnology Stocks
Investors can buy nanotechnology stocks in different places.
The first is through stock exchanges, such as the NASDAQ or the NYSE.
Alternatively, they can invest in mutual funds that focus on nanotech or ETFs (exchange-traded funds) that track the performance of the nanotechnology industry.
Investors can also use commission-free platforms like Webull and Robinhood that offer exposure to nanotech stocks.
Nanotechnology Stocks: Final Words
Nanotechnology is a rapidly developing field, with its applications constantly being investigated for various areas by scientists, clinicians, government agencies, and venture capitalists.
Some of the most explored research areas include nanocomputers, nanolithography, and nanodevices.
From an investor's point of view, nanotechnology offers opportunities in various markets with significant future potential.
Nanotechnology Stocks FAQs
How Do I Invest in Nanotechnology?
One of the popular ways to invest in this tech is to purchase stock in a company involved in nanotechnology research and development. Investors can buy shares directly on the New York Stock Exchange (NYSE) or NASDAQ, or through commission-free sites like Webull and Robinhood.
What Is the Best Nanotechnology Company?
It depends on the market niche. Among the semiconductor companies, Taiwan Semiconductor Manufacturing could be considered one of the best in material sciences because of its many years of experience, huge customer base, and ability to thrive despite logistics issues.
Is Nanotech a Good Investment?
The nanotech market could be a promising investment. However, like other tech stocks, nanotech stocks are considered high-risk.
How Do I Invest in Nanotechnology?
Investors who want to expose themselves to nanotechnology and profit from its growth have several options available to them. The easiest way is likely through online trading platforms like Robinhood and Webull.
Is Nanotech Energy Publicly Traded?
No. The company remains a privately held business.
We'll keep you posted if this changes in the future.