Over the past decade, the demand for a fast internet connection has become indispensable. This is why savvy investors are looking into 5G stocks to capitalize on this tech before it becomes the new standard. Keep reading for our picks for the best 5G stocks under $5 for an affordable entry point into this emerging space.
We've come a long way from dial-up and DSL connections and are currently living in a world powered by fiber-optic connections.
Mobile phones, too, have become crucial to our day-to-day businesses, and this calls for a fast and reliable internet connection.
A 5G network infrastructure will only improve the high internet speeds and efficiency we have become accustomed to.
5G is a new mobile radio technology standard that enables blazing fast speeds and is the priority network standard being rolled out throughout the world.
Follow along for our picks for the top 5G penny stocks under $5.
What Are Penny Stocks?
Before we mention a single 5G stock, it's important for any new investor to understand what penny stocks are.
In the stock market, penny stocks are shares that typically cost less than $5.
These cheap stocks come from companies with a relatively lower market cap than those whose stocks are traded for hundreds or even thousands of dollars.
A company that has penny stocks usually has a market cap of less than $300 million.
Penny stocks are also more volatile than regular stocks — this means that their price is more vulnerable to changes, and their price rises and falls relatively quickly in the stock market.
While volatility sounds bad at first, it can be a great way for a swing trader to make some quick cash if they capitalize on daily swings in the market.
But, what does all of this mean for anyone trading these particular securities?
One, these stocks are more accessible because they are traded for a lower price; and two, they have great potential for returns as they have more room for growth.
However, as they are volatile, the need for proper research and due diligence before investing cannot be understated.
Ready to build your portfolio? With Public.com you can follow other investors, discover companies that are inline with your beliefs, and invest into stocks and crypto with very little money! What are you waiting for? Check out Public Now!
Top 5G Stocks Under $5
Now that you have a better understanding of what penny stocks are, you might be wondering which ones you should consider investing in.
Here is our list of the top picks for 5G penny stocks that cost less than $5 — along with their growth history and what they have to offer the industry.
Ceragon Networks Ltd. (NASDAQ: CRNT)
Ceragon Networks Ltd., based in Tel Aviv, Israel, provides wireless point-to-point connectivity to mobile operators and private businesses.
Essentially, this means the company offers clients the necessary components to connect their smaller signal towers to the general 5G network.
Most of the company's products are explicitly suited for 5G point-to-point network connectivity, which is enabled through flexible wireless backhauling.
Wireless backhauling refers to the process of a subnetwork (for example, a smartphone) connecting to the internet through data received from a core network (in this case, a cell tower).
The company's special multicore 5G backhaul chipset lets clients use less energy and resources for more straightforward network modernization and operational efficiency.
Ceragon's 5G backhaul network products have been used by over 460 service providers and hundreds of private network operators in more than 130 countries.
Ceragon's crucial infrastructure will be desirable for operators as more networks around the world are upgrading their spectrum infrastructures to accommodate 5G connectivity.
Globalstar, Inc. (NYSEAMERICAN: GSAT)
Globalstar, Inc. is a mobile satellite service provider that offers its services across the world.
Its mobile satellite services are used across different sectors such as the energy, agriculture, transport industries, construction and maritime shipping companies, forest sector, and governments.
Recently, the company has shifted its interests to incorporating the 5G spectrum into its telecommunications systems.
It has partnered with XCOM Labs — a wireless technology company — to initiate Globalstar's rollout of 5G within the U.S.
This is accomplished through Globalstar's Band n53, a 5G band that offers 11.5 MHz signals nationwide.
Additionally, this specific band Globalstar offers is also used by the modems of Qualcomm, one of the global leaders in 5G.
Because Globalstar offers satellite services that are not limited to telecommunications and is making strides to include 5G in its services, its commercial-grade services have the potential to gain value in the years to come.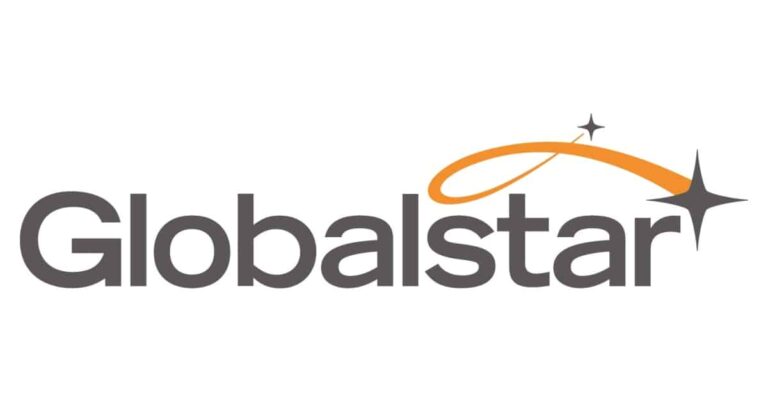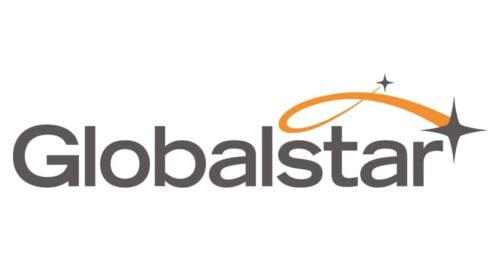 Resonant Inc. (NASDAQ: RESN)
Resonant Inc. is a network component company providing its clients with RF front-end solutions.
The specific solutions the company creates are called filters — these are radio frequency selectors that pick the right kind of radio frequencies while blocking out unusable radio waves.
While Resonant offers data broadband-related filters for 5G through XBAR® — a filter specifically for wide-spectrum selection, the kind 5G broadband uses — the company also has radio frequency filters for other applications.
It also has RF front-end devices for cars, medical devices, IoT, and smart factories.
As more signals are sent out, the issues devices will have with radio noise will become more prevalent and complex.
Crypto Alert
I'm A One Percenter
It doesn't matter if you have $500 or $5 million.
Here's what I recommend you do with your money right now.
ATTENTION: The following video is a serious financial warning from one of America's richest men. He believes this event will make the rich even richer while financially affecting countless others and fan the flames of social protest.
It's free to watch and by doing so I believe you'll be ahead of everyone else struggling to understand what is really going on. I hope you take advantage of this opportunity!
Click Here For All Of The Details
We earn a commission if you click this link and make a purchase at no additional cost to you.
Resonant Inc. provides valuable radio frequency front-end solutions that will always be needed in the 5G industry.
iQSTEL Inc. (OTCMKTS: IQST)
iQSTEL Inc. is a communications systems and technology solutions company.
The company offers different products and services, ranging from telecommunications, electric vehicles, financial technologies, IoT, and blockchain solutions.
Besides offering regular telecommunications services like SMS, its telecommunications division offers multiple internet and communications services, including 5G connections.
iQSTEL offers these 5G-level connections through fiber-optic network cables in partnership with a major network carrier, whose identity remains unknown.
Because these connections are widespread, the company can offer international 5G connections to its customers.
By providing international 5G connections, iQSTEL can ensure that the end-consumer can have 5G connectivity consistently, meaning that the company can expect growth as more 5G customers are accommodated.
UTStarcom Holdings Corp. (NASDAQ: UTSI)
Based in Hong Kong, UTStarcom Holdings Corp. offers telecommunications systems infrastructure for the Chinese, Japanese, South Korean, Indian, Middle Eastern, and European markets.
The company provides these telecommunications infrastructures to help clients to access development tools for bandwidth spectrum applications.
UTStarcom Holdings Corp. offers converged packet transport — these are products that have incorporated technologies that enable efficient 5G characteristics.
Users of these products can enable high-capacity transfers, excellent scalability methods, low-latency forwarding, and accurate synchronizations.
These products' unique architecture lets users bypass the hard-to-meet requirements of the 5G rollout because of increasing traffic volumes, network slicing, and packet network times.
Because UTStarcom offers 5G products that let users have an efficient and reliable service delivery, 5G industry players may rely on these technologies' advantages as network rollout continues.
VEON Ltd. (NASDAQ: VEON)
Headquartered in Amsterdam, VEON Ltd. offers customers mobile and cable telecommunications services.
Through VEON's Beeline subsidiary, the company can offer its main telecommunications products and services.
Besides its regular connectivity offerings, this subsidiary has been implementing 5G in its current network infrastructure.
Since 2019, VEON's telecommunications subsidiaries have been upgrading their existing networks to offer 5G network connectivity.
The company is currently looking to carry more users in its upgraded 5G-ready network.
VEON currently has over 213.5 million active users, with around 10% global coverage in the markets it serves.
Companies providing 5G connections will expand in the years to come as more customers look for network providers offering 5G connections for their cell phones and mobile devices.
Borqs Technologies, Inc. (NASDAQ: BRQS)
Borqs Technologies, Inc. is a provider of Internet-of-Things products and services based in Beijing.
The company provides customizable and scalable Android-based Internet-of-Things-connected mobile devices.
However, within the 5G industry context, the Borqs is a portfolio company of Qualcomm — an industry pioneer for 5G and wireless technologies.
Borqs initiated ties with Qualcomm in 2016 when it was chosen to develop 4G Android wearable devices.
Now, with the help of Qualcomm, Borqs has also been chosen to be a joint-venture partner for 5G industrial park projects being developed throughout the technology centers in China.
Borqs Technologies shows how companies can interact with the 5G industry without directly providing 5G technology.
As other related technologies interface with 5G, a growing number of applications can rise in value, as we have seen in the 5G-integrated industrial parks being developed with the help of Borqs.
ADDvantage Technologies Group, Inc. (NASDAQ: AEY)
ADDvantage Technologies Group, Inc. is a telecommunications electronic manufacturing services company.
It offers its customers crucial components (alongside related servicing needs) associated with telecommunications infrastructure.
The products the company offers are branded as turn-key products — meaning it is easy to integrate into existing systems because these telecommunications products are ready-to-use.
For 5G, the company offers the latest wireless technologies in the market.
ADDvantage Technologies provides site acquisition services, cell site installations, network integration, and maintenance services for all kinds of network operators planning to scale their services for 5G infrastructure.
The company expects a significant surge of customers as 5G demand expands, ensuring its subsidiary companies are ready to offer top-notch 5G telecommunication expansion services.
Companies like ADDvantage Technologies Group — ones that offer network expansion services — will continue to benefit from the increased network upgrades that service providers perform as 5G continues its rollout process.
Should I Buy 5G Stocks Under $5?
Several companies will grow as the 5G industry comes to expand throughout different networks across the globe.
Experts suggest that the 5G industry as a whole will have around 4.1 billion subscribers by the end of 2026; for investors in the 5G industry, this continued growth could mean steady returns on their investment.
This also means that traders of smaller market cap 5G stocks that run under $5 can benefit.
While investing in these stocks can result in substantial returns because the 5G industry is so promising, keep in mind that not every investment guarantees profits.
Though these companies offer great products and services, it's advised to do your research and make investments based on your risk appetite for minimized loss and profitable trade opportunities.
If you do your research, you may find that investing in 5G and other communication technology can be a solid addition to your portfolio.
You can also seek investment advice from a qualified investment adviser.
Stock Advice That Beats The Market!
Stock Advisor's recommendations
have beaten the market over the past 19 years. Tired of picking losers?
Stock Dork readers can join for only $99 a year!
Check out Stock Advisor today!
Where Can I Buy 5G Stocks Under $5?
Most of the 5G penny stocks listed above are traded on major exchanges like the NASDAQ or the New York Stock Exchange.
To buy these stocks, all you have to do is purchase them on an online platform like Robinhood.
Alternatively, you can also choose to buy from similar applications such as Webull or Cash App.
Keep in mind that not all of the stocks in the 5G industry are available on these exchanges.
If the stock you want to buy is not available on these platforms, you'll have to buy them through brokers that have these shares available — this is also known as over-the-counter trading.
5G Stocks Under $5: Final Words
The 5G industry has ample room for growth as it rolls out its network on different service providers.
An increasing number of customers will come to use 5G connections, as it is faster and more efficient when compared to existing mobile networks.
This tech has emerging applications in the business world, as many industries rely on strong video connections for meetings and other business operations.
When customers are on board, 5G-related companies will grow in value in the years to come.
This potentially means an increase in the stock price for these companies, especially those with more room for growth.
However, no company is sure to benefit from this projected growth, so you should always apply smart trading practices to ensure the best chances for your investments in 5G stocks.