Over the past decade, the demand for a fast internet connection has become indispensable. This is why savvy investors are looking into 5G stocks to capitalize on this tech before it becomes the new standard. Keep reading for our picks for the best 5G stocks under $5 for an affordable entry point into this emerging space.
The era of ultra-fast internet is upon us, and the next generation starts with 5G.
Mobile phones, too, have become crucial to our day-to-day businesses, which calls for a fast and reliable internet connection.
A 5G network infrastructure will only improve the high internet speeds and efficiency we have become accustomed to.
5G is a new mobile radio technology standard that enables blazing fast speeds and is the priority network standard being rolled out worldwide.
Follow along for our picks for the top 5G penny stocks under $5.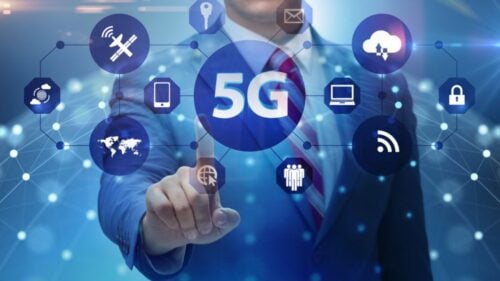 Best 5G Stocks Under $5
VEON Ltd. (NASDAQ: VEON)
Headquartered in Amsterdam, VEON Ltd. offers customers mobile and cable telecommunications services.
Through VEON's Beeline subsidiary, the company can offer its main telecommunications products and services.
Besides its regular connectivity offerings, this subsidiary has been implementing 5G in its current network infrastructure.
Earlier in January, VEON, together with a few other companies, was acquired by Shah Capital Management, only around a month after VEON got a $1.2 billion dollar debt.
The company also initiated a partnership with Moscow-based Yandex to launch a joint tariff plan in the region.
By Q3 2021, VEON also increased its total revenue by 10.2% year-over-year, with a 130.2% profit growth compared to the same period the year before.
Since 2019, VEON's telecommunications subsidiaries have been upgrading its existing networks to offer 5G network connectivity.
The company is currently looking to carry more users in its upgraded 5G-ready network.
VEON currently has over 213.5 million active users, with around 10% global coverage in the markets it serves.
Regardless of all these catalysts, VEON is being undervalued, especially before the company's quarterly results date in February.
The year 2022 should offer a good future for VEON, with an optimistic outlook sans a negative stock catalyst or a negative revelation during its Q4 fiscal report.

Globalstar, Inc. (NYSEMKT: GSAT)
Globalstar, Inc. is a mobile satellite service provider that offers its services across the world.
Its mobile satellite services are used across different sectors such as the energy, agriculture, transport industries, construction and maritime shipping companies, forest sector, and governments.
Recently, the company has shifted its interests to incorporating the 5G spectrum into its telecommunications systems.
This is accomplished through Globalstar's Band n53, a 5G band that offers 11.5 MHz signals nationwide.
Additionally, this specific band Globalstar offers is also used by the modems of Qualcomm, one of the global leaders in 5G.
Because Globalstar offers satellite services that are not limited to telecommunications and is making strides to include 5G in its services, its commercial-grade services have the potential to gain value in the years to come.
Globalstar started 2021 as a small cap penny stock, gaining a 247% cap for the entire year.
The hype for the stock already mellowed down following a rumored Apple partnership fizzled down in September, but this doesn't mean investors should start jumping off the boat.
Hopes are still alive that it may connect with Apple as an option for its iPhone 13 Pro, but all the rustling means nothing if there is no movement from Globalstar itself.
It has partnered with XCOM Labs early in 2021— a wireless technology company — to initiate Globalstar's rollout of 5G within the U.S.

iQSTEL Inc. (OTCMKTS: IQST)
iQSTEL Inc. is a communications systems and technology solutions company.
The company offers different products and services, ranging from telecommunications, electric vehicles, financial technologies, IoT, and blockchain solutions.
Besides offering regular telecommunications services like SMS, its telecommunications division offers multiple internet and communications services, including 5G connections.
iQSTEL offers these 5G-level connections through fiber-optic network cables in partnership with a major network carrier, whose identity remains unknown.
Because these connections are widespread, the company can offer international 5G connections to its customers.
By providing international 5G connections, iQSTEL can ensure that the end-consumer can have 5G connectivity consistently, meaning that the company can expect growth as more 5G customers are accommodated.
IQSTEL has a lot of movement at the start of 2022, starting with a steep value drop for January 2022 as the company prepares for a NASDAQ uplisting.
The company is slowly recovering, especially after a positive net income forecast and the start of the end of inflation digestion for the stock market.
Regardless, the company is looking to build more momentum, especially after its positive $90 million year-to-date forecast and executing a term sheet worth $60 million from a strategic investor.
The company also finalized its acquisition of SmartBiz Telecom LLC, a VoIP and SMS telecom that has an estimated $15 million in annual revenue.
IQSTEL is further diversifying with its first line of EV motorcycles rolling off the production line for a market in US, Europe, and Latin America.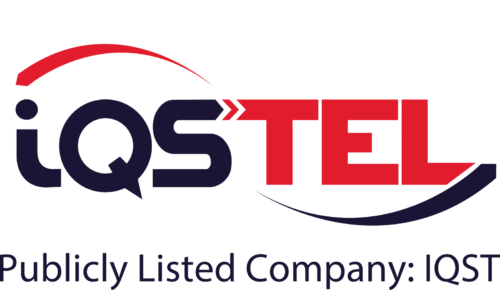 Inseego Corp (NASDAQ: INSG)
Inseego Corp is a 5G and Internet of Things (IoT) wireless solutions provider, specializing in fixed and mobile connectivity solutions for global markets.
The San Diego-based company works with businesses of every scale, from SMBs, government installations, and even consumer 5G requirements.
The company was once a highly-valued stock, with a history that goes as far back during the early-2000s but the company has never come back to that value since.
All this doesn't mean, however, that Inseego has no value; on the contrary, Inseego is building strong gains as a penny stock.
In 2021, the stock heavily underperformed, dropping from a five-year high of $19.80 in February of that year, to a drop of as much as 77% of its original value a year after.
Regardless, the company had a consistent 5.8% revenue growth rate every year that is, while not impressive by any means, somehow translated to a 20% share price growth.
Inseego is building a relationship with Vodafone Qatar to power its 5G indoor internet service for home and enterprise customers.
The company is also trying to build more revenue in exchange for an earnings loss, with a Q3 2021 downturn of around 14.29% even with a $66.22 million revenue.
While Inseego's 2021 is less than stellar, the company should get a good bounce back as its router business gets a solid uptick.
The company would need a positive catalyst regardless to help its stock grow.

Borqs Technologies, Inc. (NASDAQ: BRQS)
Borqs Technologies, Inc. is a provider of Internet-of-Things products and services based in Beijing.
The company provides customizable and scalable Android-based Internet-of-Things-connected mobile devices.
However, within the 5G industry context, the Borqs is a portfolio company of Qualcomm — an industry pioneer for 5G and wireless technologies.
Borqs initiated ties with Qualcomm in 2016 when it was chosen to develop 4G Android wearable devices.
Now, with the help of Qualcomm, Borqs has also been chosen to be a joint-venture partner for 5G industrial park projects being developed throughout the technology centers in China.
Borqs Technologies shows how companies can interact with the 5G industry without directly providing 5G technology.
As other related technologies interface with 5G, a growing number of applications can rise in value, as we have seen in the 5G-integrated industrial parks being developed with the help of Borqs.
Borqs also has investments in clean energy through its Holu Hou Energy (HHE) renewables business, supplying power in Hawaii.
Borqs had a nosedive in its value in 2021, losing as much as 85% of its value since February of the same year.
Much of this loss in value comes from the company's weak cash balance, mostly from trying to fund its Huzhou 5G Project.
its 6% trailing-12-month gross profit is also significantly lower than industry average.
With all these red flags, what makes Borqs interesting is how it bounce back, with a potential $30 to $35 million revenue, representing 30% revenue growth.
The company expects another year of growth, with a forecast of $45 to $55 million in revenue through its core operations, with another $40 to $50 million in contract value from its clean energy investments.
Top 5G Stocks Under $5
ADDvantage Technologies Group, Inc. (NASDAQ: AEY)
ADDvantage Technologies Group, Inc. is a telecommunications electronic manufacturing services company.
It offers its customers crucial components (alongside related servicing needs) associated with telecommunications infrastructure.
The products the company offers are branded as turn-key products — meaning it is easy to integrate into existing systems because these telecommunications products are ready-to-use.
For 5G, the company offers the latest wireless technologies in the market.
ADDvantage Technologies provides site acquisition services, cell site installations, network integration, and maintenance services for all kinds of network operators planning to scale its services for 5G infrastructure.
The company expects a significant surge of customers as 5G demand expands, ensuring its subsidiary companies are ready to offer top-notch 5G telecommunication expansion services.
Companies like ADDvantage Technologies Group — ones that offer network expansion services — will continue to benefit from the increased network upgrades that service providers perform as 5G continues its rollout process.
ADDvantage is building up for anticipated growth in its market, securing an expanded line of credit for telcos and wireless business segments.
With the 61% revenue growth it reported around the end of the year for Q4 2021, the company should stabilize its value and grow even further.
The 52-week low it're experiencing at the start of 2022 should give investors a good chance to start with ADDvantage as one of its first penny stocks.

Vislink Technologies, Inc. (VISL)
Vislink is another 5G penny stock that is a must-watch for 2022, especially with its new TV and broadcasting tech.
The company provides high quality, live video and associated data from the scene of the action to the viewing screen via Vislink technology.
Broadcast markets can take advantage of Vislink solutions to provide live streaming of news, sports and entertainment events.
Vislink provides a wide variety of live streaming services utilizing bonded cellular, 5G, and AI-driven technologies for automated broadcasts of news and sports events.
Vislink also provides solutions for real-time video intelligence for surveillance and defense industries, specifically for military and government applications.
The company is trying to make a splash for 2022, starting with the launch of its Viewpoint Stellar Cam for advanced AI-Powered live sports production.
it also launched two more technologies back in December, including a 5G portable live streaming encoder and a new AI tech for better visual immersion.
These launches, together with a strong 133% YOY and 47% sequential for its Q3 2021, makes Vislink a stock to watch.

Communications Systems, Inc. (NASDAQ: JCS)
Communications Systems, Inc. provides global deployments of broadband networks with broadband infrastructure and services.
With its expertise in innovative, high quality, and high value solutions, the company enables telcos, large network customers, and other customers to deliver, manage, and optimize its broadband network services and architecture.
it operate largely as a global IoT intelligent edge products provider, together with managed IT services.
CSI handles two companies, JDL Technologies and Ecessa Corporation, both of which handling different industry niches within the tech space.
Technology solutions from JDL Technologies concentrates on helping organizations focus on activities that drive its success by designing, deploying, and managing information technology.
Ecessa Corporation, on the other hand, designs and supports SD-WAN solutions for nearly 20 years, building multi-network redundancies for maximum system uptime.
Among the offerings it provide includes private 5G network solutions, including 5G-As-A-Service model for enterprise customers.
CSI is on schedule for an upcoming merger with Pineapple Energy, a growing U.S. operator and consolidator of residential solar, battery storage, and grid services solutions.
The merger period is on the way, with a March 31, 0222 outside merger date.
During this time period, CSI didn't have a lot of news but investors went bullish with the company.
Investors overbought shares, resulting in a value spike in September 2021 by almost 50% for almost a month, until everyone sold and worked the short squeeze on its shares.
The stock has stabilized by now, going even lower than its pre-merger value due to the general lack of updates from the company.
With these details, mixed in with a 74% recurring revenue increase for Q3 2021, makes Communications Systems Inc a must-watch for 2022, especially after its merger bears fruit.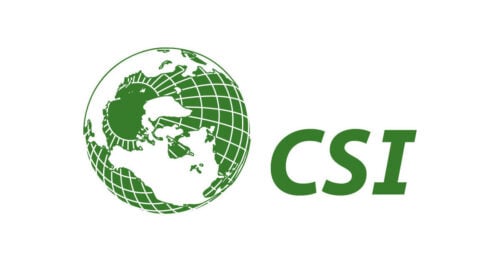 Should I Buy 5G Stocks Under $5?
Several companies will grow as the 5G industry comes to expand throughout different networks across the globe.
Experts suggest that the 5G industry as a whole will have around 4.1 billion subscribers by the end of 2026; for investors in the 5G industry, this continued growth could mean steady returns on its investment.
This also means that traders of smaller market cap 5G stocks that run under $5 can benefit.
While investing in these stocks can result in substantial returns because the 5G industry is so promising, keep in mind that not every investment guarantees profits.
Though these companies offer great products and services, it's advised to do your research and make investments based on your risk appetite for minimized loss and profitable trade opportunities.
If you do your research, you may find that investing in 5G and other communication technology can be a solid addition to your portfolio.
You can also seek investment advice from a qualified investment adviser.
Where Can I Buy 5G Stocks Under $5?
Most of the 5G penny stocks listed above are traded on major exchanges like the NASDAQ or the New York Stock Exchange.
To buy these stocks, all you have to do is purchase them on an online platform like Robinhood.
Alternatively, you can also choose to buy from similar applications such as Webull or Cash App.
Keep in mind that not all of the stocks in the 5G industry are available on these exchanges.
If the stock you want to buy is not available on these platforms, you'll have to buy them through brokers that have these shares available — this is also known as over-the-counter trading.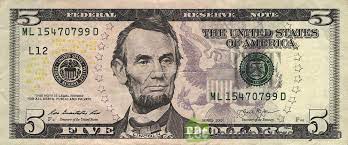 5G Stocks Under $5: Final Words
The 5G industry has ample room for growth as it rolls out its network on different service providers.
An increasing number of customers will come to use 5G connections, as it is faster and more efficient when compared to existing mobile networks.
This tech has emerging applications in the business world, as many industries rely on strong video connections for meetings and other business operations.
When customers are on board, 5G-related companies will grow in value in the years to come.
This potentially means an increase in the stock price for these companies, especially those with more room for growth.
However, no company is sure to benefit from this projected growth, so you should always apply smart trading practices to ensure the best chances for your investments in 5G stocks.
5G Penny Stocks FAQs
Many people have different questions about 5G penny stocks. Here are some of the most frequently asked:
What Is 5G?
5G is a fifth generation mobile network, meant to deliver high-speed internet. It is a brand new global standard, starting deployment around 2019. 5G offers higher speeds, lower latency, and better data packet capacity compared to 4G LTE networks.
Why Is 5G Important?
5G is important due to its ability to serve millions with ultrafast internet. 5G technology can provide access to mission-critical information that can do anything, from saving lives to improving general quality of life. 5G also improves the reach of mobile broadband, improving cellular technology overall.
What Is A 5G Stock?
A 5G stock is a publicly traded common stock of a company that sells a product or service related to 5G. Not all 5G companies have it as its primary product, but it may also provide peripheral services and support products. As long as the company deals and provides 5G-related services, it counts as a 5G stock.
Are There Any 5G Penny Stocks?
There are many 5G penny stocks, mostly as companies that deal in telecommunications and tech services. These companies usually provide 5G equipment or network services and diversify its portfolio.
What Is The Best 5G Penny Stock?
The best 5G penny stock right now is Borqs Technologies, Inc. While the stock is underperforming, the positive revenue it posted is a positive sign for the company. Given enough catalysts, it may have a chance to rebound.