The Stock Dork is reader supported. We may earn a commission, at no additional cost to you if you buy products or signup for services through links on our site.
Tim Sykes is one of the top-ranked gurus on Profitly, but does his Small-Cap Millionaire service live up to the hype? Read our Small-Cap Millionaire review and see if this popular guru can really help you bring home the bacon.
Small-Cap Millionaire Review: Overview
If you've heard of penny stocks, you've probably also heard of Tim Sykes's Small Cap Millionaire. Sykes makes frequent appearances on respected media outlets like Forbes, Fox News, and CNN.
He will share with you his over 20 years of experience along with insight from other top traders. Some of his students like Michael Goode or Tim Gritanni have also become millionaires having him as a mentor.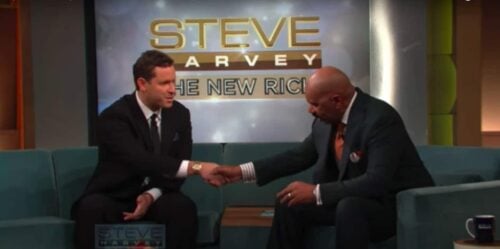 So, this legit guru will be teaching you how to become a millionaire, too. He became successful as a teenager without a college degree. As such, he would like to transmit that knowledge as the veteran trader and penny stock investor he is today.
His program does not try to lie to his students. It's clear that not everything will be all wins. He is transparent and explains that there will always be gains and losses. He emphasizes the learning process and focuses on momentum trades in fast-moving stocks.
Tim Sykes doesn't stop at teaching you about how to choose between the thousands of stocks and when to place a trade. He also speaks of having passion, being patient, continuing to do what you are doing, even if you fall.
According to Tim, "Financial freedom is the goal for everybody, and it should be." His team will try to guide you to financial success using their own trading experience offering it to clients through the Small Cap Millionaire program.
>> Ready To Get Started With Small Cap Millionaire? Join Now <<
Tim Sykes's Small-Cap Millionaire Review: What's Included?
Tim Sykes offers three different training programs that will depend on the type of subscription you choose: Tim's Alerts, Pennystocking Silver, and Trade Like Tim. You can also access the advanced plan called Small-Cap Millionaire.

Tim's Alert is the basic plan that will give you daily access to a chatroom where you will be able to speak to other traders both new and experienced that will be looking to maximize their gains through Tim's knowledge. It also includes ten penny stocks to watch, real-time SMS warnings, and mobile alerts. It's available through the Apple App Store and Google Play.
For less than $150 a month, Tim offers Pennystocking Silver members daily chatroom access and stock watchlists, real time alerts, an app for iPhone or Android, and video lessons. When asked, "What kind of teacher is Timothy Sykes?," he answers, "A busy one." This is why he offers over 7,000 video lessons in a library and a weekly video class.
Because of the many videos, it is possible that you will need to watch them depending on your needs and doubts of the moment. However, they will allow you to have the information you need to make informed decisions for better trading.
Trade Like Tim: Small Cap Millionaire Review
Trade Like Tim, also known as Tim's Challenge or Millionaire's Challenge, requires an interview before being able to join the program to gauge your commitment. If you're accepted, you will have personal classes with Tim after watching 60 videos as an introduction.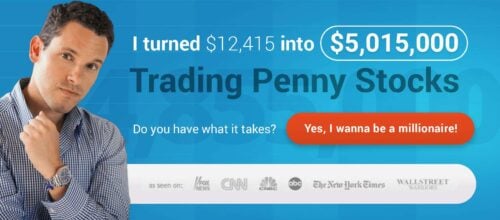 Tim believes that the lack of knowledge holds good traders back. He has 800 webinars and over 6,000 videos because he believes in the importance of learning the facts and details and being able to draw insight.
Tim Sykes's Small-Cap Millionaire Review
The Small-Cap Millionaire program includes two plans that differ in price, depending on if you pay quarterly or yearly. They do not offer monthly subscriptions because this program is for those who know how consistency is key to success. Therefore, it is not possible that a true trader can be formed in only a month.
Small-Cap Millionaire has longer term-stock picks, research, and watchlists directly from Tim. He wants to offer you the opportunity to let him and his team find the best stock plays.
Unlike the other programs, Small Cap Millionaire does not include chat rooms, as they are intended for short-term traders. According to Tim's website, "There's no need to be chatting about long term stock picks all day long, go live your life instead!"
On the other hand, Tim's Challenge has a live chat room where you can share your experience or ask questions on short-term stocks. You will have the opportunity to speak to others that also made it into the Millionaire Challenge.
Furthermore, this last program allows you to attend live webinars where the speakers can be Tim or other millionaires. You will also be able to watch Tim trading live. Now that is a great learning experience!
Who Is Tim Sykes?
Tim Sykes is a North American stock trader that began his fortune in high school. Brought up in a Jewish family, his parents decided to give him his $12,415 Bar Mitzvah money which he multiplied into $1.6 million US dollars before age 21. By the time he graduated from college, it had already summed up to over $2 million.
At first, Tim tried trading in big companies but noticed he wasn't earning and his portfolio wasn't moving. He decided to try something more volatile and went into penny stocks. He believed that, though they are riskier, they are simpler than bigger stocks.
Tim loves traveling around the world and collects exotic cars, which he keeps in his mansion. He has a charity foundation dedicated to helping families, individuals, and animals that need financial support so they can live better, regardless of their situation.
So, when did he start teaching and why? What used to be a hobby is now his lifestyle. As he said to Steve Harvey on his show, "Money and luxury is not fulfilling." He decided to become a mentor to people to be the mentor he never had, and it seems to be the identity he found in life.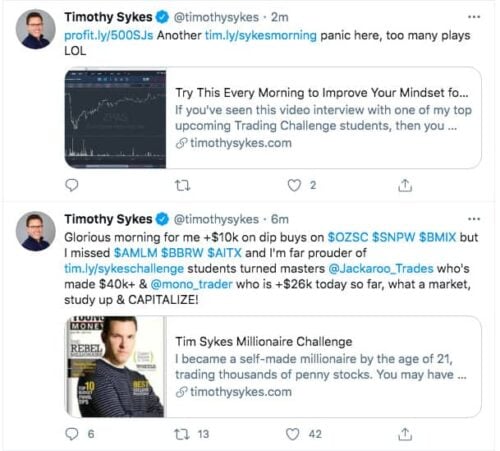 Sykes also believes in the power of social media and sharing your knowledge with others. He posts videos on YouTube, tweets, and shares photos on Instagram to get his expertise out to his followers. Because trading is his passion, he likes to be a contribution to others who would also like to grow in the same area.
>> Start Banking With Tim Sykes Today! <<
Small-Cap Millionaire Review: What's Included?
The Basics
This will include access to over 6,000 video lessons, 3 weeks of live webinars with Tim and his team, and 14 trading DVDs. All and all, it's over 300 hours of trading content. Not only this, but Tim will send you important stock alerts.
Weekly Stock Watchlist
Each week, you get a list of the best stocks to trade for the week. It's a great place to find new trade opportunities for the upcoming trading week.
Realtime SMS, Email, and Push Alerts
Real-time alerts keep you informed about the latest market-moving news from anywhere.
Realtime ProfiDing Trade Alerts
ProfiDing notifies you whenever it's time to pull the trigger on a trade, so you can time your moves perfectly.
Video Lesson Library
This video lesson library will allow you to learn how Tim and his team have covered the research they send to all Small Cap Millionaire clients. It includes a variety of educational information and courses.
Weekly Video Lessons
To stay on top of the market and hot stocks, Tim always sends weekly video lessons. It will be important to look at these too, as well as the lessons in the library. These videos include various stock information that Timothy and his teams have discovered or consider important.
Refund Policy Review
If you decide that penny trading is not for you or you do not want to dedicate time to it, Timothy has a clear refund policy stated on his website and official contracts. Also, his FAQ is clear: "No, sorry, we do not provide any refunds. If you are unhappy with the alerts, you are free to cancel your subscription at any time. You will not be billed after the first month."
Canceling your subscription only takes a few steps. However, once you cancel, you can't access the site. "Cancel close to your renewal date so you get the most out of the alerts," Tim recommends.
How Much Does The Millionaire Challenge Cost?
Small-Cap Millionaire has two plans that differ in price: quarterly and yearly. If you decide to pay per quarter, it will be $749.00. However, if you go for the yearly plan, you get a 33% discount and pay a total of $1,997.00.
The total cost of either of the Small Cap Millionaire plans is less than an average yearly college tuition, and it will teach you in the most personal manner how to trade penny stocks and hopefully make big wins. According to Tim, investing in oneself is key, and those who don't invest in his challenge don't invest in themselves, keeping them from succeeding.
Tim offers these plans because he wants to help others to avoid his past mistakes. He believes that, as a mentor, he can guide others into success using his own experience as a safeguard.
Small-Cap Millionaire Trading Track Record Review
Track records are vital for Timothy Sykes. He believes that documenting trades is very important for growth and learning. After posting his trading journal on his Facebook page, he got comments like "Good to be transparent!"
Sykes takes notes of everything he does in order to optimize his strategies and trades over time. His key elements are the stock, time, entered, exited, techniques used, the stock's reaction, and more.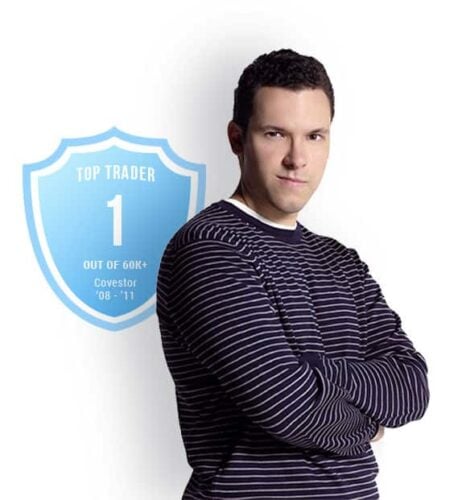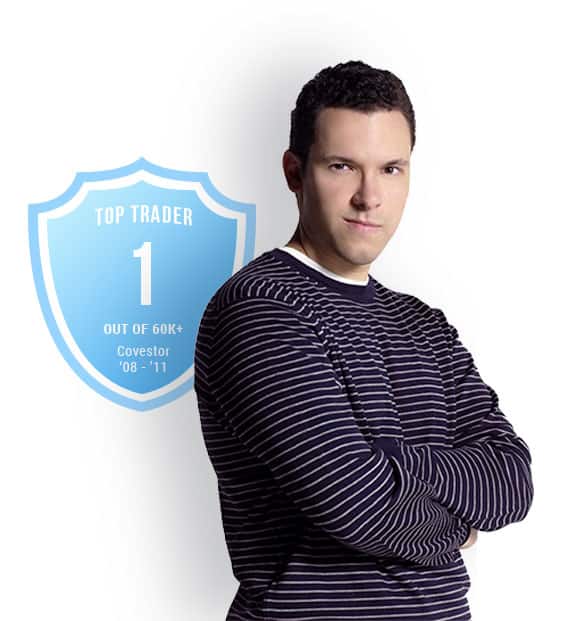 Having started with $1,500, in 5 years of trading, his student Tim Grittani made over $4 million. He says that one of the most important things is to "not be in a rush. Those are the best lessons and what you will learn from and really push forward to success in the future."
Track records and trading journals allow you to keep away from dangerous rushes and to learn to analyze and think things over. It is important to go at a steady rhythm, keep track of trades and stocks, and know how to react.
>> Learn How To Improve Your Trading With Tim Sykes! <<
Small-Cap Millionaire: Pros and Cons
Small-Cap Millionaire Pros
His programs are transparent and generate trust.
Real-time alerts
33% discount for those who would like to pay a yearly subscription
Over 800 webinars by Tim and his team
Trading DVDs with over 300 hours of content
Small-Cap Millionaire Cons
You will not get a refund if you decide to cancel your subscription.
No monthly subscription
Is the Tim Sykes Millionaire Challenge Right for Me?
If you want to be a long-time trader and a trading career, this could be your chance. Tim Sykes and his team will teach you how to implement strategies to discover insider secrets and predict the next hot penny stocks to profit from.
You will benefit from the Millionaire Challenge if you understand how to put your knowledge to practice. You have numerous videos with weekly video classes from Tim where you will be able to see the stocks on their watchlists and know when a stock starts to be bought or sold because of breaking news.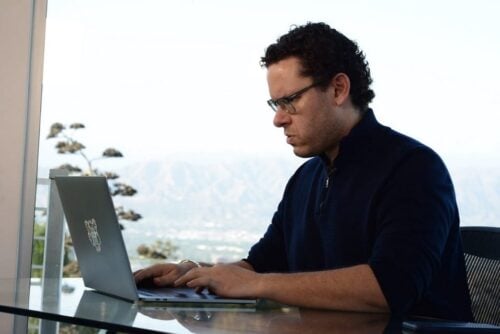 With all this educational material, you will not have to guess which of the online blogs or articles don't know what they are talking about. You will have an expert trader that made over a million dollars in high school teaching you all about penny trading.
You will not only learn about trading, but how to persevere and accept both gains and losses. He will help you take smart risks to profit from them. As Tim says, "You need to take more risks in order to be able to grow your nest egg exponentially to make it worth your time even investing/trading in the stock market."
Small Cap Millionaire Reviews By Members
You can find many reviews made by Small-Cap Millionaire members online. More than commenting on a website or a chatroom, members have written entire reviews about Tim's programs.
In almost every review, you can find phrases like, "This program is by far beyond anything else on the small cap market to DATE!" or "For those who are long time students or new students, this product is going to blow your hair back."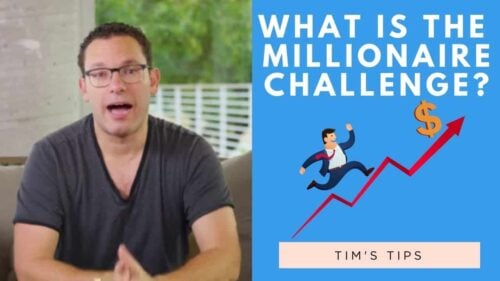 Another review describes his experience as "escaping a rat race" and being able to capitalize on penny stocks. In a YouTube video, two men talk about how they started with Tim's programs in college. One of them talks about how he lost for 10 months, but was able to turn it around. In under two years, he had a profit of $200K.
With the Small-Cap Millionaire program, another student talked about how he learned Tim's rule to cut losses quickly. For him, education was his turning point, and Tim was his guru.
Final Review: Is Millionaire Challenge Worth It?
Tim Sykes's Millionaire Challenge is worth it if you can commit to studying his diverse video library. It will mean much work and dedication from your part, but all the information is there for the taking. Tim and his team will be constantly present through videos, alerts and over 800 webinars.
Knowledge is power but so is handling your emotions. You will learn to cut losses easily and learn from it until you fully understand and dominate long-term stocks, Small Cap Millionaire's main stock focus.
In this Tim Sykes's Small Cap Millionaire review, we believe that he is a legitimate stock guru. Timothy's programs are an investment for your future that will change the way you trade and the way you see life. Tim has managed to guide many people into becoming millionaires, because trading and teaching are his passions.
If you are ready for the next step and know what you want in life? Based on the findings of this Small-Cap Millionaire Review, why not give it a try?
>> Ready To Get Started With Tim Sykes's Small Cap Millionaire? Click Here To Join <<