Tim Sykes is one of the top-ranked gurus on Profitly, but does Small Cap Millionaire service live up to the penny stock pros reputation? Read our Small Cap Millionaire review to see if this popular guru can really help you find profitable small-cap stocks.
Small Cap Millionaire Review: Overview
If you've looked online for tips on trading penny stocks or small-cap stocks, you've probably also heard of Tim Sykes and his services, like Small Cap Millionaire.
Because of his trading insights, Sykes frequently appears on respected media outlets like Forbes, Fox News, and CNN.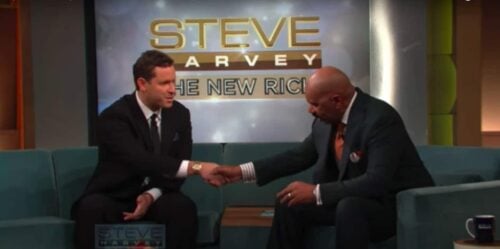 In his programs, he shares over 20 years of experience in trading penny stocks along with insight from other top traders
And Small Cap Millionaire is no exception.
Though, this service is slightly different from others, as it offers stock picks and alerts for long penny stock positions.
Most of Tim's other programs and guidance are based on swing trading penny stocks, so this is a nice departure for someone who doesn't want to make fast-paced, short-term plays.
Long positions can also be a solid way to start building the small-cap component of your portfolio.

Why People Trust Small Cap Millionaire
Some of his more famous students like Michael Goode or Tim Gritanni have also become millionaires through Sykes' mentorship.
While it's not a sure thing, many of Tim's students want to follow his proven solutions for finding profit by trading penny stocks.
One of the most refreshing aspects of this service is Tim's transparency.
He makes it clear that not everything will be all wins.
As Tim says, "You need to take more risks to be able to grow your nest egg exponentially to make it worth your time even investing/trading in the stock market."
Tim emphasizes the learning process and focuses on momentum trades in fast-moving stocks.
Learn to Think Like a Penny Stock Pro
Tim Sykes doesn't stop at teaching you about how to choose between the thousands of penny stocks and when to place a trade.
He also emphasizes the importance of passion, patience, and persistence, even if you fail.
Tim speaks from personal experience trading penny stocks when he talks about the stumbles that can happen on the road to financial freedom.
His team will try to guide you to financial success using their own trading experience through the Small Cap Millionaire program.
Now that you know more about the service, what about its head guru, Tim Sykes.
Read on to find out.
>> Ready To Get Started With Small Cap Millionaire? Join Now <<

Tim Sykes Review: Who Is Tim Sykes?
Tim Sykes is a North American stock trader that began building his fortune in high school.
He is infamous for multiplying his $12,415 of Bar Mitzvah money into $1.6 million before turning 21.
In fact, by the time he graduated from college, it had already summed up to over $2 million.
And he did all this without the help of a professional stock broker.
Tim's Early Days as Self-Directed Investor Trading Penny Stocks
At first, Tim tried trading in big companies but noticed he wasn't earning and his portfolio wasn't moving.
So he decided to try swing trading penny stocks for quicker gains.
While other traders stay away from trading penny stocks because of their inherent volatility, Sykes used this to his advantage.
He also believes that, though penny stocks are riskier, they're simpler than bigger stocks.
Why Tim Teaches Trading Penny Stocks
Tim Sykes teaches how to trade penny stocks as a way to help others take control of their financial freedom.
In essence, this is Tim's way of giving back — though he does in other ways besides mentoring.

Learn to Trade Like Tim
Tim wants to be the mentor that he never had for people striving to reach success in the financial markets.
While he does offer this guidance through his services, Tim shares his insights on social media as well.
He posts videos on YouTube, tweets, and shares photos on Instagram to get his expertise out to his followers.
Though, Tim's paid services are a better platform to learn how to trade on the stock market.
Discover Insider Secrets
With these services, Tim helps you discover insider secrets that other gurus are keeping to themselves — the ones that helped him make over a million dollars before he turned 21.
>> Learn to Trade Like Tim Sykes Today! <<
Tim Sykes's Small Cap Millionaire Review: How Does It Work?
The Small Cap Millionaire program includes two plans that differ in price, depending on if you pay quarterly or yearly.
This is fair, because you get everything upfront, so a subscription model wouldn't fit this penny stock picking and alerts program.
Small Cap Millionaire has longer term-stock picks, research, and watchlists directly from Tim.
Unlike Tim's other programs, Small Cap Millionaire does not include chat rooms, as they are intended for short-term traders.
According to Tim's website, "There's no need to be chatting about long term stock picks all day long, go live your life instead!"

The Basics
The service includes access to over 6,000 video lessons, webinars with Tim and his team, and 14 trading DVDs.
All and all, it's over 300 hours of trading content.
This is a great resource to learn how to implement strategies to help improve your performance in trading penny stocks.
Equally as important as the service's educational resources is its stock alerts.

Weekly Stock Watchlist
You get a list of the best stocks to trade for the week.
It's a great resource for finding new trade opportunities.
Realtime SMS, Email, and Push Alerts
Real-time alerts keep you informed about the latest market-moving news from anywhere.
Real-Time ProfiDing Trade Alerts
ProfiDing notifies you whenever it's time to pull the trigger on a trade, so you can time your moves perfectly.
Video Lesson Library
The Small Cap Millionaire video library will guide you through Tim's trading philosophy, how to approach the market, and includes lessons about finding the best penny stocks.
Weekly Video Lessons
To stay on top of the market and hot stocks, Tim always sends weekly video lessons.
These lessons are packed with Tim's market analysis and insights to help you trade like him.
Small Cap Millionaire Refund Policy Review
There are no refunds for Small Cap Millionaire.
The website states:
"Because premium members immediately benefit from the knowledge of the stats, analytics and premium newsletter content they purchase, we do not give refunds."
This makes sense because subscribers are provided with all materials up front.
How Much Does The Small Cap Millionaire Cost?
Small Cap Millionaire has two plans that differ in price: quarterly and yearly.
If you decide to pay per quarter, it will be $749.00.
However, if you go for the yearly plan, you get a 33% discount and pay a total of $1,997.00.
>> Learn How To Improve Your Trading With Tim Sykes! <<
Small Cap Millionaire: Pros and Cons
While there are many pros to this program, there are some cons to take into consideration.
Small Cap Millionaire Pros
His programs are transparent
Real-time alerts on small-cap stocks
Insight from a penny stock pro with a proven trading career
33% discount for those who would like to pay a yearly subscription
Over 800 webinars by Tim and his team
Trading DVDs with over 300 hours of investment education
Small Cap Millionaire Cons
No refunds
No monthly subscription
Is Tim Sykes' Small Cap Millionaire Right for Me?
If you're in the market for long positions in penny stocks, you've come to the right place.
Even better, the extensive video library and education materials could help you implement strategies to predict the next hot penny stocks to profit from.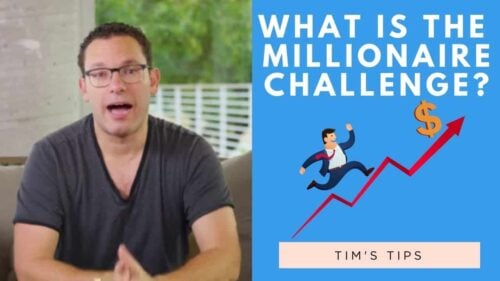 Other Services Offered by Tim Sykes
Tim Sykes also offers three other training programs, and some of them are monthly if you aren't interested in an annual plan.
Tim's Alerts – $74.95/month
Pennystocking Silver – $149.95/month
Millionaire Challenge – $5,000/year
We recommend checking out these services if Small Cap Millionaire doesn't provide the features you're looking for.
Small Cap Millionaire Reviews by Members
As of writing this, there are few reviews on this service.
However, if you check Tim's alerts for Small Cap Millionaire, you'll find plenty of praises for Tim's picks from satisfied members.
Small Cap Millionaire Review: Final Thoughts
The service's focus on long-term penny stocks makes this a good pick for anyone who doesn't want to spend their whole day swing trading penny stocks.
If you're interested in long-term penny stock picks and insights from a pro, we recommend looking into this program.
>> Ready To Get Started With Tim Sykes's Small Cap Millionaire? Click Here To Join <<