Looking for some great tech stocks under 10 dollars? Follow along for our top picks!
There's no doubt that technology stocks have been on a tear in recent years.
The Nasdaq Composite Index, which is heavily weighted towards tech stocks, has surged more than 25% in the past 12 months.
This impressive performance has led to a surge in valuations for many of the biggest names in tech, including Apple, Amazon, and Google.
However, many tech stocks remain attractively priced despite the recent rally.
These stocks offer investors the opportunity to gain exposure to the powerful growth trends in the tech sector while also limiting their downside risk.
We're taking a look at nine tech stocks that are trading below $10 and giving you the full breakdown of each company on our list.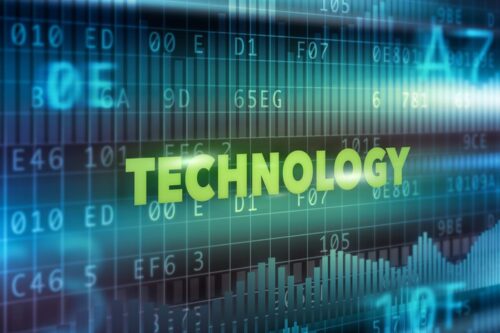 Best Tech Stocks Under $10
iClick Interactive Asia Group Limited (NASDAQ: ICLK)
iClick Interactive Asia Group Limited (NASDAQ: ICLK) is a global technology company that provides marketing and advertising services through its proprietary platform.
The company operates in three segments: marketing, media, and enterprise solutions.
The marketing solutions segment offers a suite of creative and media solutions, including web design and development, digital marketing, and media planning and buying.
The media segment provides a range of content production and distribution services for media companies, including original video programming, social media marketing, and app development.
The enterprise solutions segment offers technology products and services that enable customers to connect through online platforms.
Its recent financial report showed consistent record earnings on its Marketing and Enterprise Solutions segments.
Combined, it accounts for over 26% of the total revenue growth.
Its marketing solutions showed gains of $66.6 million in revenue, up by 11% from %60.1 million last year.
Enterprise solutions showed a revenue increase of $20.3 million, up from $8.8 million the year prior, a whopping 131% growth.
The company expects to grow marketing spending from brands and agencies as it continues shifting budgets towards digital media.
It also plans to increase investment in its enterprise solutions business, which has a higher margin.
ICLK is definitely a stock worth considering for those looking to invest in tech stocks under $10.
It's not surprising to see ICLK at the top of many analysts' lists.
The company has strong fundamentals with consistent earnings growth, making it a potentially attractive option for investors.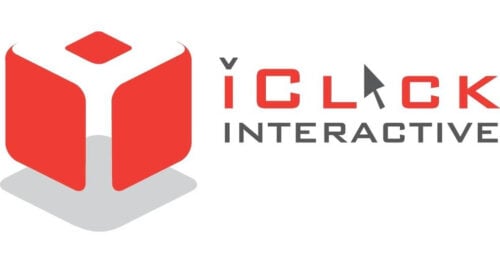 AXT Inc. (NASDAQ: AXTI)
AXT, Inc. is a Fremont, California-based manufacturer of compound semiconductor materials and products for the optical and electronics industries.
Its products are used in various applications, including optoelectronics, wireless communications, and optical storage.
While the company is not at the center of the semiconductor sector, AXTI does have a few things going for it.
The company's products are used in some of the most cutting-edge industries, and its technology is still years ahead of many competitors.
What makes AXTI a particularly attractive investment is its consistent growth shown this year.
Just recently, the company reported its Q3 earnings and showed a $34.6 million increase in revenue compared to $33.7 million last quarter.
AXT's gross margin also increased, reaching 33.3%.
In terms of profitability, its operating income was $2.4 million this quarter.
Overall, the company's year-to-date growth recorded a 46% increase from last year.
This could lead to solid returns for a stock that's on the smaller side.
AXTI is scheduled to report its Q4 earnings at the end of January, so it will be interesting to see if it can maintain this growth.
For investors looking for a tech company that's still undervalued on the stock market, AXTI may be a good option.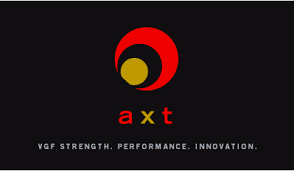 ASE Technology Holding Co., Ltd. (NYSE: ASX)
ASE Technology Holding Co., Ltd. (NYSE: ASX) is a Taiwan-based company that provides semiconductor manufacturing and testing services.
The company operates in two segments: integrated circuit (IC) manufacturing and IC testing.
The IC manufacturing segment offers wafer manufacturing and assembly, including substrate processing, lithography, etching, and packaging services.
The IC testing segment offers final testing and characterization services for IC products.
This segment accounted for approximately 19% of the company's total revenue in 2020.
It recently reported selling four plants in China to Beijing PE, a private equity company from which the company profited $630 million.
Also, its financial report showed an increase in overall company profitability.
Revenues were up from $3.6 million last year to $4.3million this year.
Packaging operations, testing operations, EMS operations, and other activities contributed approximately 49% of total net revenues in the third quarter.
Gross margin increased 0.9 pips to 20.4% from 19.5% in the last quarter as a result of improved pricing offset by more significant cost, partially offset by foreign exchange rate fluctuations (FCN) and product mix changes (FMCG).
Overall, if you are in the market of investing in tech stocks, this is a company that you should definitely consider.
With information technology being one of the most rapidly growing markets, ASE Technology could be positioned to take off.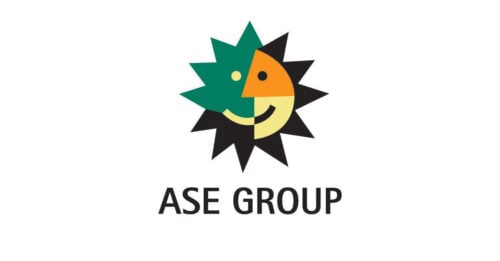 Infinera Corp. (NASDAQ: INFN)
Infinera Corp. is a telecommunications equipment company that provides optical networking solutions for communications service providers, internet service providers, cable operators, and other telecommunications companies.
The company offers products and services that enable its customers to scale its networks to meet the growing demands of bandwidth-intensive applications and services.
The company's products include optical transport systems, optical networking platforms, and metro ethernet switching systems.
It also offers a suite of professional services, including network design, consulting, system integration, and managed services.
The company reported net sales of $355.8 million GAAP revenue this quarter, an increase from $338.2 million sequentially last quarter.
Infinera also reported a 38.0% non-GAAP gross margin in the third quarter of 2021, up from 37.7% in the second quarter of 2021 and 35.2% in the third quarter of 2020.
Over the past three years, Infinera's revenues have increased at a rate of 14% per year.
The market is paying attention to this development, with a 24% per year rise in the stock price.
Overall, Infinera's great revenue numbers are paired with a massive increase in earnings.
The company is also showing signs of solid growth for the future, which will allow it to maintain its competitive position.
Wipro Limited (NYSE: WIT)
Wipro Limited is an information technology (IT) company based in India.
The company offers a range of IT services, including software development, information systems outsourcing, IT consulting, and business process outsourcing.
Wipro has more than 220,000 employees and operates in more than 50 countries.
The company's stock is traded on the New York Stock Exchange (NYSE) and is a component of the S&P 500 Index.
Wipro was recently named as a Leader in Data Management Services, High-tech Digital Services, and IDC MarketScape.
Wipro's earnings report also showed nothing but promising results.
Wipro announced a $389.19 million net profit for the third quarter of 2021, up from $326.94 million a year earlier and better than analysts' expectations.
The company's revenue rose to $2.6 billion in this quarter, compared to $2 billion the previous year.
Wipro has seen its earnings per share nearly double over the past two years.
The company shifted its focus toward higher-margin businesses such as digital services, which require less capital expenditure and can quickly scale to meet demand.
Overall, this stock could be undervalued, so picking it up now might pay off in the future.
Top Tech Stocks Under 10 Bucks to Buy Now
Nokia Corp. (NYSE: NOK)
Nokia Corp. (NYSE: NOK) is a Finnish technology company that designs, manufactures, and sells mobile devices, telecommunications equipment, mapping services, and digital health products.
The company was founded in 1865 as a paper mill and has since evolved into a multinational technology corporation.
Nokia is the largest vendor of mobile phones in the world and has a history of innovation, including the release of the world's first mobile phone in 1987.
However, in recent years the company has struggled to keep up with the competition from Apple Inc. (NASDAQ: AAPL) and Samsung Electronics Co Ltd. (KRX: 005930), among others.
In 2013, Nokia agreed to sell its Devices & Services business to Microsoft Corporation (NASDAQ: MSFT) for $7.2 billion.
Its recent surge was due to a shift in focus to developing its cloud and network segment of the business while entering the 5G market.
Targeting ex-customers of Huawei that were part of its recent Google Play delisting.
These movements have been positive, giving them the resurgence that it needs in 2021.
The company's shares have outperformed the S&P 500 by around 52% thus far in 2021 (YTD).
This is the result of its business transformation from a mobile phone manufacturing company to a multi-tech product provider.
This includes telecom and networking solutions, security infrastructure, smart TVs, and it's now promising 5G play.
The company was actively engaging in partnerships and deals the whole year.
Nokia is partnering with the government of Bangladesh, Canada, South Korea, and private companies like Volkswagen and Ooredoo.
Most of these deals revolved around NOK's 5G technology solutions.
With all these said, the fairytale comeback is within the works, and investors are starting to take notice.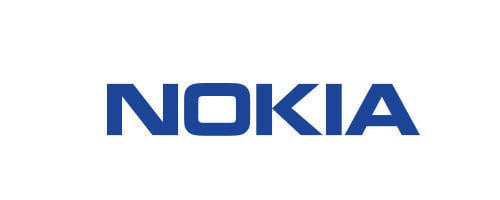 Conduent Incorporated (NASDAQ: CNDT)
Conduent Incorporated (NASDAQ: CNDT) is a technology company that provides business process services to clients in North America.
The company is divided into three segments: commercial industries, government services, and transportation.
Its commercial industries segment provides services to clients in the banking, insurance, healthcare, and other commercial industries.
Conduent Incorporated also provides services to government organizations at the federal, state, and local levels.
Transportation provides services to the transportation industry.
Also, Conduent Incorporated has been recently recognized as this year's leader in Cloud HR Transformation by NelsonHall and earned two Gold Brandon Hall Excellence in Learning awards.
Apart from these recognitions, the company's recent earnings report showed that it is doing well, surpassing market estimates.
Revenue was about $1.38 billion, an increase of 2% from last quarter.
Net sales were the star of the show, with year-to-date sales of $1.475 billion, an increase of 4% from last year.
Its stock price has seen about a 13% increase over the last year and could continue to grow if the company can keep up its upward momentum.

AvePoint Inc. (NASDAQ: AVPT)
The firm provides enterprise software for the Microsoft 365 ecosystem, assisting businesses in moving to Microsoft Corp. (NASDAQ: MSFT)'s cloud-based productivity and collaboration platform.
AvePoint stock has been on a tear in 2021, more than doubling in value as the company pivots to a subscription-based business model.
In July, AvePoint completed its unique-purpose acquisition corporation, or SPAC, merger.
Microsoft will work with customers to help them migrate data and infrastructure from its on-premises IT environments to Microsoft's cloud, then support them with things such as data storage and security when they're done.
Microsoft's business is going strong, fueled by the cloud division's rapid expansion.
AvePoint benefited considerably from this.
It was an excellent boost to AvePoint's momentum.
In its second-quarter financial statements, AvePoint grew sales by 38% year over year, with a 76% increase in cloud software sales in particular.
It's a multinational software company with a unique product offering that is still accessible at an affordable price.
With its merger with Microsoft and the new opportunities available, AvePoint stock could be one of the best tech stocks to buy now.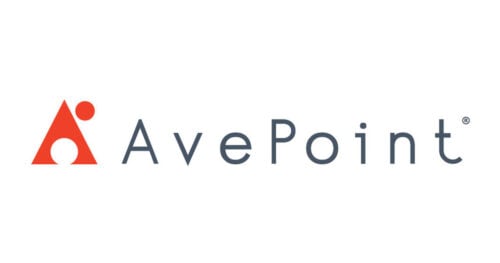 Sirius XM Holdings Inc. (NASDAQ: SIRI)
Sirius XM Holdings Inc. is a satellite radio company with more than 60 million subscribers in the US and Canada.
The platform has music channels and playlists, traffic and weather channels, on-demand programming, some sports coverage, and exclusive talk shows.
Just recently, the company recorded a Net Income of $343 Million and EPS of $0.08.
Revenue also increased to $2.20 Billion, an increase of 9% from the past year.
The company attributed the growth to self-pay subscriber additions, a 14% increase in average monthly revenue per user, and strong automotive sales.
SiriusXM also declared an increase of 50% in cash dividends by the end of the last quarter.
Bottom line, SiriusXM Holdings Inc is doing well, so it could be a good time to pick up a few shares.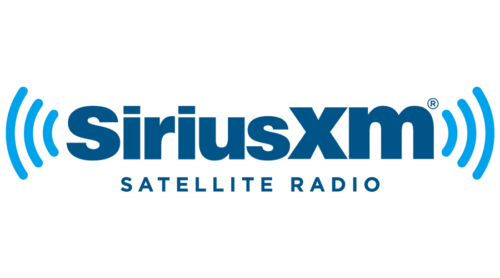 Should You Invest in Tech Stocks Under $10?
Investing in tech stocks under 10 dollars has its advantages.
Tech stocks are typically volatile because the companies must constantly innovate to stay ahead of their competitors.
This makes them very speculative, and they can also offer quicker growth than most other types of stocks.
However, like with any other investment, it's essential to do your own research before investing before grabbing any shares.
Make sure the company you're investing in is actually profitable and has a good track record.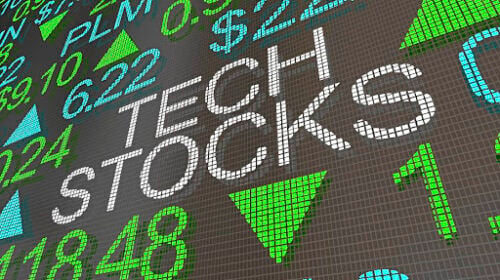 Where to Buy Tech Stocks Under 10 Dollars
There are a few different places where you can buy tech stocks under 10 dollars.
One of the most popular options is through online brokers, many of which have low to no minimums to start investing:
Robinhood is a commission-free brokerage that offers tech stocks under 10 dollars.
It's an excellent option for new investors because there is no minimum investment required, and you can buy fractional shares.
The great thing about Robinhood is that there are no fees to use it, so 100% of your money is going towards the stock you're buying.
The interface is also very user-friendly, and you can buy and sell stocks instantly.
Webull is an online broker that offers free stock trading.
One of the best things about Webull is that there is no minimum investment required to trade most stocks under $10 — though, there are some minimums for trading penny stocks.
If a stock trades around the 10-dollar range, it's likely listed on this app.
Tech Stocks Under 10 Dollars: Final Thoughts
Many people are nervous about investing in tech stocks.
This is because their market cap is characteristically smaller and price fluctuations tend to be higher, but this can actually work to your benefit.
Although tech stock prices frequently fluctuate, that means there are more opportunities to sell high or buy low.
Stocks in the technology sector can also offer a lot of growth potential.
Many of the biggest names in tech are only scratching the surface of their potential, so investing in them now could lead to some huge profits down the road.
In short, there are plenty of quality stocks out there, you just need to know where to look.
Best Tech Stocks to Buy Under 10 Dollars FAQ
Take a look at our answers to the most commonly asked questions about tech stocks under $10.
What Is the Best Tech Stock to Buy Now?
While many stocks on our list could be a great buy, we recommend checking out Sirius XM Holdings Inc. (NASDAQ: SIRI).
It's a quality company that's been around with enough free cash flow to consistently pay out dividends.
Who Gives the Best Advice for Best Tech Stocks?
Whitney Tilson from Empire Stock Research has a keen eye for spotting top tech stocks.
One of his immediate interests is transportation as a service (TaaS) stocks.