CashApp is the platform of choice for many investors looking to make passive income by trading on the stock market.
But did you know that you can also trade penny stocks on CashApp? Keep reading for our picks of the best penny stocks on CashApp.
You can start trading stocks for as low as $1 per share on CashApp, so this is a great entry price for new investors.
Even better, this app lets you start trading for zero commission (it's free!).
The ease of use of Cash App is a major draw to investors looking for a quick, easy solution to trading on the go, and this platform certainly delivers.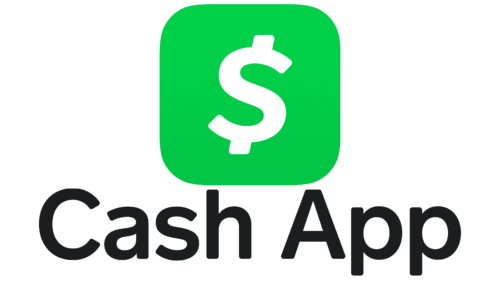 If you're new to trading penny stocks, don't worry.
We're kicking off our guide with a brief overview of everything you need to know about penny stocks.
What Are Penny Stocks?
Stocks are often thought of as investments that go to hundreds or thousands of dollars.
However, not all stocks are like this.
Some stocks are more accessible than others because of their low price per share — like stocks that have a price of less than $5 per share.
These stocks are called penny stocks, and some of them have shown major growth throughout the years.
Because of their comparatively low market price to other conventional stocks, penny stocks are easier to invest in and you can easily monitor their growth, too.
Penny stocks are shares of companies that have a market capitalization of less than $300 million — this is a lot smaller than big companies or large-cap companies like Apple, Walmart, or Google.
More on Trading a Penny Stock
Penny stocks have low liquidity, meaning that people aren't trading these stocks too often; and this results in more volatility.
This means that the price of a particular penny stock can lower just as quickly as it rises.
Conventional stocks don't experience this level of volatility because their value doesn't fluctuate as much.
So while penny stocks can create huge growth for an investor, there is increased potential for losses.
However, by performing extensive due diligence, this risk could be mitigated, and the payoff can be massive.
Can You Buy Penny Stocks on CashApp?
It's easy to buy and sell small-cap and penny stocks on Cash App: you just need to have an account on the app to start trading.
First, you go to the investment section on Cash App and select which penny stock you want to buy by searching for it.
Afterward, you can just buy the number of shares you would like and then confirm your payment.
Finally, you'll receive your shares of penny stocks on Cash App.
Best Penny Stocks on CashApp
Due diligence is key to investing safely in penny stocks, as the proper strategy opens up the possibilities of good returns while reducing risks.
That's why we're including a breakdown of the companies in our picks so you can kickstart your research and review each option.
Keep reading for our picks of the best penny stocks you can start trading on Cash App.
Ideanomics, Inc. (NASDAQ: IDEX)
Alternative forms of transportation, those which do not use conventional combustion engines, are becoming more and more common.
Ideanomics, Inc. is a company that pushes the adoption of these kinds of vehicles.
The company was originally founded in 2004 and is based in New York City.
Through the Ideanomics Mobility division, the company is accelerating the adoption of electric vehicles by operators of commercialized fleets.
Ideanomics also provides fintech services designed to streamline the financial services of the electric vehicle sector.
With the rise of electric vehicles — as seen with Tesla — there is a definite market for electric vehicles.
Currently, you can buy and sell shares of this company for 2.38 apiece.
Transocean Ltd. (NYSE: RIG)
Transocean Ltd. is an oil and gas company that extracts oil and gas from across the world.
It was originally founded in 1926 and is based in Switzerland.
This is accomplished by Transocean Ltd.'s contract drilling services for different international oil and gas wells.
Crypto Alert
Bigger Than Bitcoin and Better Than Gold
Even gold misses the mark.
Cryptocurrencies (like Bitcoin) are the ONLY assets that have all four of these features.
Features that can truly protect investors from today's unprecedented money printing and interference from governments.
But Bitcoin is NOT the primary cryptocurrency at the forefront of this new money revolution.
These three supercryptos are the ones taking the lead and helping investors make the most money.
Click Here For All Of The Details
We earn a commission if you click this link and make a purchase at no additional cost to you.
The company contracts its different assets — drilling rigs, work crews, and other equipment related to oil and gas drilling.
Although there are now alternative energy sources rising, oil and gas will remain in use as energy sources for the foreseeable future.
Transocean, with its long-held expertise in the industry, will still potentially grow from this sustained demand for oil and gas.
Currently, you can buy and sell shares of this company for 3.68 apiece.
Globalstar, Inc. (NYSE: GSAT)
Globalstar is a telecommunications company providing mobile satellite communications coverage across the world and is tradeable on the NYSE.
The company's telecommunications services include two-way voice and data products, and satellite communications equipment for remote coverage, emergencies, and quick response teams.
Additionally, apart from the company's telecommunications services, Globalstar also works with the commercial application of IoT or the Internet of Things.
This application of the Internet of Things allows Globalstar's clients to remotely control and monitor objects on Globalstar's satellite network.
Globalstar's expansion into different aspects of telecommunications means that it can find gaps to be filled within the telecommunications market.
Globalstar shows even more potential to grow because its satellite-related services are used across the world.
Currently, you can buy and sell stock in this company for 2.14 apiece.
Lexicon Pharmaceuticals, Inc. (NASDAQ: LXRX)
Lexicon Pharmaceuticals is a biotechnology company based in Texas that specializes in developing pharmaceuticals.
It can be traded on NASDAQ.
This is accomplished through Lexicon Pharmaceuticals' proprietary Genome5000 program, where genetics is used to find ways of creating treatments for various diseases.
Currently, Lexicon has different kinds of medicines under various stages of development.
Some of these medicines are currently being tested under Phase II or Phase III clinical trials.
These medicines try to treat diseases like heart failure, type 1 diabetes, and neuropathic pain.
Cutting-edge pharmaceutical technology will always have its niches to fill, as there are always people with diseases needing new treatments for their sicknesses.
Through the development of its new medical technologies, Lexicon Pharmaceuticals can directly benefit from the demand for new ways of treating diseases.
Currently, you can buy and sell stock in this company for 4.82 apiece.
Popular Penny Stocks on CashApp
Here are some companies with the most popular penny stocks you can buy and sell on CashApp.
Yamana Gold Inc. (NYSE: AUY)
Yamana Gold is a company that works with gold and silver.
It has production facilities for gold and silver, development properties, exploration properties, and other real estate assets in different countries in the Americas like Canada, Chile, and Brazil.
Gold, silver, and other precious metals are always in demand despite price fluctuations.
Producing these valuable metals awards Yamana Gold the opportunity for continual growth, including Yamana Gold's penny stocks.
Currently, you can buy and sell shares of this company for 4.42 apiece.
Hexo Corp. (NASDAQ: HEXO)
Hexo Corp. is a Canadian business involved in the cannabis sector that is available via NASDAQ.
The company, alongside its subsidiaries, is the one that markets, sells, and produces its cannabis products in Canada.
It offers different kinds of products geared toward recreational and medical use.
Hexo Corp. was previously known as The Hydropothecary Corporation, which was founded back in 2013.
The products Hexo Corp. creates include different named and award-winning cannabis products.
Some of them are cannabis oil sublingual mist, activated fine-milled cannabis, and cannabis beverages.
These are traded under different name brands of Hexo Corp. like HEXO, UP Cannabis, Original Stash, Bake Sale, REUP, and Namaste.
With the cannabis market still currently maturing, there is ample room for growth for the cannabis industry.
This creates the opportunity for HEXO Corp. to increase its value by providing the industry with its award-winning products — opening up a bright future for this marijuana penny stock.
Currently, you can buy and sell stock in this company for 2.36 apiece.
Stocks Under 10 Cents on CashApp
Despite the many companies that CashApp offers shares for, almost every stock on the platform is more than 10 cents.
Some of these stocks run for different prices that range from only a few dollars to hundreds of dollars.
Unfortunately, CashApp does not broker penny stocks that trade for less than 10 cents per share.
However, these kinds of penny stocks are available on other platforms or brokers.
This stock is usually traded over the counter (OTC), meaning a dealer will have to purchase the stock for you.
A stock that is less than 10 cents is not usually found on platforms like CashApp because of the strict listing rules of big stock exchanges.
Penny Stocks on CashApp: Final Thoughts
Trading penny stock through CashApp is straightforward and more than that, it's free.
These kinds of stocks have the potential to provide major growth on your investment while being accessible at the same time.
If you are looking to make a profit for a small price, you can try to dive into the market through penny stocks.
You should always keep in mind that this profit potential comes with volatility, bringing the risk of you losing your investments.
Always make sure to do your due diligence to mitigate the risk of losses and always do your own research especially with small-cap stock.