If you're a penny stock or small-cap stock trader, then you know it's rough trading stocks under $5.
There's a lot of volatility with this investment type, so it can be challenging to find the right opportunities on the stock market.
That's why we're providing you with our picks for the best stocks under $5 to help kickstart your stock trading research.
If you are a new trader totally unfamiliar with this type of trading, here is a quick primer to get you started.
What You Need to Know about Penny Stocks
Penny stocks can trade on the Over-the-Counter Bulletin Board exchange (OTC), a daily listing of the bidding and asking prices for stocks that are usually too small to meet exchange-listing requirements.
OTC stocks are less regulated than stocks on the NYSE or Nasdaq, which means it can be difficult to know all the details about the company before you invest.
Companies with stocks on the OTC market are not required to be transparent, and often their press releases are hilarious exaggerations, so don't believe everything you read.
Because of this, it's best to stick to stocks under $5 that have made their way onto major exchanges like NASDAQ and NYSE.
Penny stocks on these exchanges are less risky and already have met the stringent requirements to get posted in these markets.
It's still essential to do your research, since not even the best stocks under $5 are safe from a major downturn.
If we haven't scared you off yet, it is because you know this: penny stocks and cheap stocks under $5 can mean mammoth returns, or it can mean losing everything in minutes — it's the Wild, Wild West.
So, if you are ready to ride, here are the best five stocks under $5 right now.
Ready to build your portfolio? With Public.com you can follow other investors, discover companies that are inline with your beliefs, and invest into stocks and crypto with very little money! What are you waiting for? Check out Public Now!
Best Stocks Under $5 To Buy Now
These picks for the best stocks under $5 can fit in most portfolios.
If you want a look at a range of different industries to invest in and diversify your penny stock portfolio, check these out.
Express Inc. (NYSE: EXPR)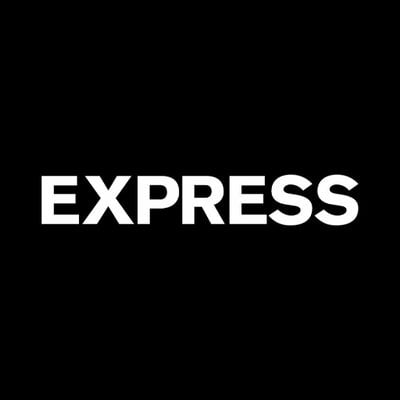 Express is a clothing and accessories company with several hundred physical locations throughout the United States.
The company also has an online presence to draw in business from other regions.
While primarily focused on its physical spaces in the past, Express is working hard to grow its digital presence.
This follows closely in line with shopping trends towards online sales.
To reduce waste, Express is looking to optimize costs for building rentals and streamline cash flow.
Its stock is seeing a 500% price increase since last year at this time, and Express hopes these changes will push it even higher.
Quad/Graphics (NYSE: QUAD)
Quad/Graphics fits into a niche that offers marketing services to businesses.
The company got its start back in 1971 as a commercial printing facility.
From there, it has evolved to work with companies and provide marketing strategies for products and services.
Quad/Graphics is headquartered in Wisconsin but has extended its reach all across the United States.
The company also has an international group that prints and markets in Europe and Latin America.
Most of its business stems from the United States at this time, but a continued push into other regions should grow earnings.
Quad/Graphics has had an increase in share price over the last year and is up over 50% from last year at this time.
It looks to climb back out of penny stock range by growing its footprint, making this a potentially good time to get on board.
Best Day-Trading Stocks Under $5
For day traders on a budget, penny stocks can open many doors to investing in high-value stocks with immense potential.
Eyegate Pharmaceuticals Inc (NASDAQ: EYEG)
As the name implies, Eyegate Pharmaceuticals is all about providing solutions for eye disorders.
The company already has a series of medications under its belt with injections and eye drops.
Pharmaceutical companies are known to dance around and see large spikes of growth at times.
Eyegate certainly fits the bill and can be played accordingly.
The ups and downs of both development and regulation can cause stock prices to jump and fall with one success or failure.
For a penny stock, it has a volume of 2.43 million shares.
Eyegate is well worth keeping a close eye on.
Biotech Stocks Under $5
Many biotech companies are just starting to hit their stride, as it takes enormous resources to develop and distribute products in this industry.
Crypto Alert
I'm A One Percenter
It doesn't matter if you have $500 or $5 million.
Here's what I recommend you do with your money right now.
ATTENTION: The following video is a serious financial warning from one of America's richest men. He believes this event will make the rich even richer while financially affecting countless others and fan the flames of social protest.
It's free to watch and by doing so I believe you'll be ahead of everyone else struggling to understand what is really going on. I hope you take advantage of this opportunity!
Click Here For All Of The Details
We earn a commission if you click this link and make a purchase at no additional cost to you.
BioDelivery Sciences International Inc. (NASDAQ: BDSI)
BioDelivery Sciences International is looking to make waves with medications that treat chronic conditions.
The company is based out of North Carolina, and both develops and distributes drugs to the market.
BELBUCA, a drug to treat chronic pain, was released in 2020.
This drug is a crucial component of BioDelivery Sciences International's growth and is currently its biggest source of income.
This has not stopped the company from looking for other sources of income.
BioDelivery Sciences International recently acquired neurology drug ELYXYB with hopes of an early 2022 launch.
ELYXYB is designed to treat chronic migraines.
With a new medication on the way, BioDelivery Sciences International could be on the cusp of a boost in shares.
Best Tech Stocks Under $5
Tech has always been an explosive investment opportunity, as new tech solutions often transform day-to-day and professional life.
But in many cases, investors only find out about these companies after it's too late, which is why we highlight cheap stocks from up-and-comers.
Electrameccanica Vehicles Corp (NASDAQ: SOLO)
Electrameccanica Vehicles Corp is a Vancouver-based company that operates in the electric vehicle market.
The company is still on the ground floor and will manufacture three different vehicles.
In addition to its own car models, Electrameccanica will also produce custom cars for those looking for a specific electric design.
Electrameccanica has identified Mesa, Arizona as the location for building each of its lines, planning to produce upwards of 20,000 vehicles annually.
Since the company has no product on the ground yet, investors must be willing to rally around what could be and not what's already in production.
While this can be scary for some, a worthwhile investment at this stage can spell massive gains.
Trivago NV (NASDAQ: TRVG)
Trivago is a Dutch technology company that provides travel deals through its website.
Understandably, this stock struggled during 2020 as a result of pandemic shutdowns.
There are still some barriers to travel, but more and more borders are opening to foreign tourists.
As a result, demand for flights, hotels, and other travel-related products is very high right now.
This means there's plenty of room for Trivago's stock to grow over the next year.
It may take some time for the company to see results, but investors who are interested in the travel industry may enjoy this affordable pick.
NextPlay Technologies (NASDAQ: NXTP)
NextPlay Technologies is a digital tech and eSports company located in Florida.
While not tied to a specific game or event, the company works to connect gamers, consumers, and advertisers.
Its Hotplay platform is the place where all these people come together.
NextPlay also uses AI and blockchain technology to facilitate custom user experiences.
To continue growing, NextPlay has recently acquired TV company Zappware and digital bank IFEB to further cement its place in the industry.
NextPlay is well-positioned to grow with the gaming industry by staying on top of changes.
This could be the perfect opportunity to get into this space while the stock price is still low.
Best Asian Stocks Under $5
Asian stocks are a hot topic for investors who want to diversify their portfolios with markets that are growing at double-digit rates.
Uxin Limited (NASDAQ: UXIN)
Uxin Limited is one of the biggest used car dealerships in China.
The company's primary focus is to enable people to buy the car of their choice within the country.
It has formed partnerships to build a massive used car inspection and processing plant to ensure cars are in tip-top shape.
A new rating system helps consumers determine which car is best for them.
Uxin's financials show promise with a boost in sales over the last year.
The company also has a push from the government, which wants to build an over $300 billion used car market.
If Uxin can stay a leader in China's push to build a used car market, its stock price could really accelerate.
Stock Advice That Beats The Market!
Stock Advisor's recommendations
have beaten the market over the past 19 years. Tired of picking losers?
Stock Dork readers can join for only $99 a year!
Check out Stock Advisor today!
Dividend Stocks Under $5
Dividend stocks are an excellent way to earn some passive income, as they pay out a regular payment to shareholders.
Telefonica S.A. (NYSE: TEF)
If you're looking for a stock under $5 with a huge dividend yield, this is definitely one to keep in mind.
This particular stock currently pays a huge 9.91 percent yield.
Telefonica is a communications company based in Spain and provides wireless service in Europe and Latin America.
It serves 24 countries and has nearly 320 million customers.
Not to rest on its laurels, Telefonica is looking to innovative tech like blockchain to increase capabilities.
Even though it is a penny stock, Telefonica's presence in so many regions makes it a safer investment.
Pangaea Logistics Solutions Ltd. (NASDAQ: PANL)
Pangaea Logistics Solutions is literally carving the way through the waters to provide transportation and logistics services.
The company frequently sails through high ice and controls a majority of the world's large dry bulk vessels with an ice-class designation.
It has a fleet of roughly 60 ships that can sail to the corners of the globe to deliver a wide variety of dry bulk cargo.
These trips through northern sea routes take less time, less fuel, and result in less CO2 emissions.
Pangaea also boasts production and operation of port and inland projects.
The company's stock has seen a steady rise since the world shut down back in March of 2020, and share price is up 44% from last year.
To add to this trend, Pangaea also has a dividend yield of 3.04%.
Best Stocks Under $5: Conclusion
Those are the names we consider hot stocks under $5 across markets right now.
There will be lots of opportunities in the markets ahead but expect volatility.