Over the past few years, communications companies have been rolling out 5G technology to improve the quality of their networks. Investors are taking note and are looking to get a hold of the best 5G penny stocks as an affordable entry point into this burgeoning tech. As a result, It's advisable to check the investing score of the stocks you're interested in so you have the most accurate information.
Buying shares of 5G companies could result in huge returns later on as the industry continues to grow.
As 5G technology becomes mainstream, many stocks are taking off with it.
Should you want to capitalize on this growing trend, there are still a few penny stocks worth checking out.
These low-value stocks allow new investors and experienced traders can buy into these companies without breaking the bank.
We've rounded up some of the top 5G penny stocks to watch right now.
Investors will want to look into these stocks before they break out of the penny stock range.
Best 5G Penny Stocks
Veon Ltd. (NASDAQ: VEON)
Veon is a 5G and internet services provider located in Amsterdam in the Netherlands.
The company provides over 680 million people with voice, data, digital services, and broadband services in seven markets from Eastern Europe to western Asia and northern Africa.
Over 200 million of those customers use Veon's wireless services.
It has several unique brand names that support each of these regions, with the most popular being Beeline and Jazz.
Veon Ltd. is still looking to expand its 4G coverage as it looks to start implementing 5G technology.
With a market cap of $1 billion and a team of over 45,000, Veon is by no means a small enterprise.
Revenue came in slightly above expectations in June. The company is working on quality improvements and bringing more projects in-house to better facilitate.
These recent changes are bringing Veon Ltd. back into the light even though share prices are a bit down at present.
UTStarcom Holdings Corp. (NASDAQ: UTSI)
UTStarcom is a Chinese company that offers a variety of telecommunications services and products.
Although UTStarcom does not power 5G networks directly, their products provide direct access to 5G connectivity.
The company is based in Beijing and serves the booming Chinese market, but it also operates internationally.
It provides telecommunications services throughout Asia, Latin America, Africa, and the Middle East.
Like many other 5G penny stocks, UTStarcom's pricing has been on a bit of a downturn since last year.
Its share price did spike a few times due to hype around 5G technology, but currently sits lower than last year's prices.
This stock could still be a good option for investors willing to take a risk.
Despite its status as a penny stock, UTStarcom's products have a wide range of potential applications and a global customer base.
Borqs Technologies Inc. (NASDAQ: BRQS)
Borqs Technologies Inc. focuses on Internet of Things technology but looks to expand its footprint by getting involved with 5G technology.
The company, located in China, is dedicated to building a 5G industrial park in Huzhou.
The project is making headway, and Borqs will have the facility for 2.5 years rent-free.
5G goes hand in hand with current Borqs technology in the form of smartphones and tablets.
In addition, Borgs produces an automobile infotainment system and wearable devices.


Although Borqs stock continues to trend downward, this infrastructure project will hopefully give it a new lease on life.
Investing in Borgs now may have huge rewards if the company can get its 5G program off the ground.
Wireless Telecom Group, Inc. (NYSE: WTT)
Wireless Telecom Group is a New Jersey-based organization that has dealt with communications system testing for over 20 years.
Today, the company both designs and manufactures technologies found in wireless communication devices.
It's a pack leader in terms of electronic manufacturing services in its industry.
As technology began to point toward 5G, Wireless Telecom chose to use its knowledge of radio access networks to develop the latest 5G applications.
It sells software and hardware solutions to help private industrial companies roll out their 5G networks.
With 5G networks popping up all over, this should bode well for Wireless Telecom.
Its stock has fallen into decline since the beginning of the year but looks to be on the verge of a recovery.
If the company can continue to carve out its space in the 5G craze, Wireless Telecom could see a rise to the top.
Ribbon Communications (NASDAQ: RBBN)
Ribbon Communications is a Texas-based telecom provider that supports mobile networks, cable providers, and more.
In particular, Ribbon Communications helps providers modernize their networks to provide the fastest and most efficient service.
The company's solutions create secure network connections that work with a wide range of IoT devices and can be used in many different industries.
As mobile providers around the world switch from 4G to 5G, Ribbon Communications can provide the necessary tools and services to help with modernization.
Ribbon Communications also gives large enterprise clients a way to build their own internal networks that are efficient and secure.
In a joint venture with Microsoft, Ribbon provides direct routing for Microsoft's Teams platform.
Shares made a segway down below $5 per share in January and have been holding there as the company finds its ground.
Now could be an excellent time to add this 5G penny stock to your portfolio.
Best 5G Network Penny Stocks
Globalstar Inc. (NYSE: GSAT)
Globalstar Inc. is a satellite communications venture that runs its own low-orbit satellite constellation and is a top mobile satellite services provider.
This constellation powers satellite phones and other communication devices that use this network.
There has been a lot of hype around Globalstar over the past year, as many people have realized just how effective its network could be for powering 5G devices.
Globalstar has partnered with Nokia on two different occasions to deploy some of its technology.
While Globalstar is known mainly for its satellite communications network, it also develops commercial IoT technology.
This technology could be used for emergency response or even to monitor alternative energy sources, to name a few potential applications.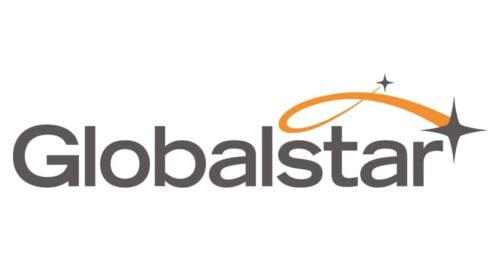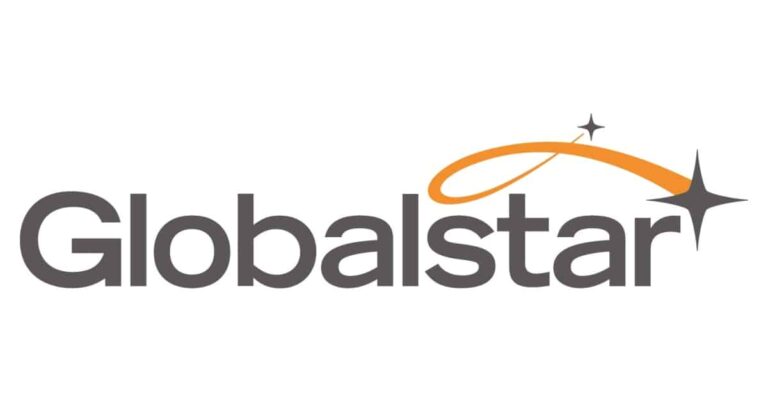 Shares have remained somewhat neutral throughout 2022 but have been on the rise since summer.
Investors that buy this stock at the right time could see huge short-term returns because of this stock's relative volatility, although this strategy can be risky.
There are so many different ways this company could expand its operations in the future, leading to an increase in revenue and share price.
Vislink Technologies Inc. (NASDAQ: VISL)
Vislink Technologies, headquartered in Florida, works in the distribution and management of high-quality data in the form of live video.
To capitalize on this, the company looks to implement both artificial intelligence and 5G technologies to keep imaging crisp and fresh.
Vislink boosted its streaming capability with the acquisition of Mobile Viewpoint.
Mobile Viewpoint brings in both 4G and 5G technologies that give Vislink an edge in streaming.


In August, Vislink introduced the world's first standalone 5G network to capture the MotoGP live in 5G.
The company's stock share is still looking to rev up as these new 5G services race to the forefront.
With revenue on the upswing, the purchase of Mobile Viewpoint and streaming partnerships could be a win for Vislink.
Should You Buy 5G Penny Stocks?
5G technology has completely changed the communications industry.
This fifth-generation mobile network provides much faster connectivity than previous generations.
In today's society, we rely heavily on smartphones, the Internet of Things, and other network-enabled pieces of technology.
As a result, 5G connectivity is in high demand around the world.
The 5G penny stocks listed are in a great position to benefit from this expansion.
Since these stocks are still trading for less than $5 per share, investors can easily add them to their portfolio without breaking the bank.
However, it's important to be cautious when trading penny stocks.
The Risks with Buying a Penny Stock
Although you can purchase them for a very affordable price, they do come with some added risks.
Penny stocks tend to have a fairly low trading volume, which means they are more volatile and susceptible to sudden price jumps.
When purchasing penny stocks (including 5G penny stocks), you'll want to take a look at their trading volume as well as their most recent financial data.
Looking at these pieces of information ahead of time can help you avoid this volatility, but even the best 5G penny stocks aren't free of risk.
Luckily, many of the stocks in this article have relatively high volumes for a penny stock due to the hype around 5G and the communications industry in general.
If you're on a budget but still want to invest in 5G, these 5G penny stocks are a very affordable way to jump into this hot market, especially if they're trading under $1.
So, while there are higher price options on the stock market, these are much more accessible.
Where to Buy the Best 5G Penny Stocks
There are a lot of solid online brokers that offer some of the best 5G penny stocks on the market.
Robinhood and Webull are always a good starting point to check.
The Robinhood platform is a lot easier to use for newbies
Check here for our picks for the best Robinhood Penny stocks if you want more affordable investment options.
You won't be able to buy every single 5G penny stock out there, but these platforms are a good place to start your search.
5G Penny Stocks: Final Thoughts
For the companies listed in this article, 5G technology could serve as a considerable source of revenue over the next few years.
If 5G technology does prove to be this lucrative, these stocks could easily break out of the $5 range.
Keep in mind that the companies these penny stocks represent do not need to follow the same financial disclosures to the Securities and Exchange Commission (SEC).
Also, if you want to invest in 5G tech, it might not hurt to give 5G ETFs a look.
While there is some risk involved, now could be the time to buy 5G penny stocks if you want to take advantage of this booming industry.
5G Penny Stocks FAQ
Check out the answers to the hottest questions regarding 5G penny stocks.
Are There 5G Penny Stocks?
While somewhat limited in number, there are a handful of 5G companies still trading for under $5.
All the stocks in this article utilize 5G technology and currently meet the requirements of a penny stock.
What's the Best 5G Penny Stock to Buy?
All the tickers listed in this article consist of solid 5G penny stock choices.
Both Globalstar and Ribbon look like they have a lot of potential that could take off at any time.
What Penny Stocks Are on Robinhood?
Robinhood only lists penny stocks that trade on the major exchanges.
All the stocks on this list fall into that category, but any stock trading over the counter won't be accessible through the Robinhood platform.
Can You Get Rich Off Penny Stocks?
It's unlikely you'll discover a stock like Amazon that will carry you to unfathomable gains.
Instead, penny stocks are well-suited for day trading and making money off rises and falls.