The best IOT stocks present an exciting investment opportunity.
The internet has become a constant part of our lifestyle.
We access the internet hundreds of times daily for information, communication, entertainment, and more.
That's where the Internet of Things (IOT) comes into play. The Internet of Things is a broad concept.
It essentially means that the items we use throughout the day are connected to the internet and can communicate with each other.
It also means that these items have sensors and other smart technology to interact with the world around them.
Many leading technology companies are using IOT in their smart devices.
Since IOT devices aren't going anywhere, investing in the best IOT stocks on the market can be an excellent way to grow your portfolio.
Internet of Things stocks can provide products directly to consumers. They can also manufacture technology that is used in smart products.
The IOT market is expected to grow substantially in the future.
Businesses in many industries are using IOT to streamline their operations.
Consumers are also using IOT products at home. These products help users keep their homes safe and energy efficient.
IOT can also help consumers manage their health more effectively.
This article will discuss some of the best IOT stocks to add to your portfolio.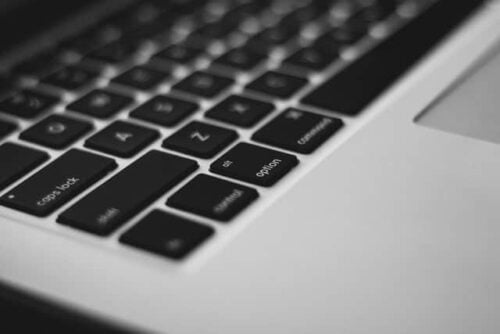 Best IOT Stocks
Intel (NASDAQ:INTC)
Intel has been a key part of the technology industry for decades now.
They make microprocessors and semiconductor chips.
These are used in personal computers and other essential electronics.
Intel is an integral part of the IOT space for a number of reasons.
First, their core technologies are essential for making new IOT devices.
Second, they have developed secure WiFi connectivity solutions.
These WiFi connectivity solutions allow devices to communicate with each other efficiently and securely, which is key for IOT devices.
They also offer fast 5G connectivity. This is important for video streaming, gaming, and more.
Intel had some struggles to overcome in 2020.
They have had to outsource their semiconductor chip production.
For years, their rivals outsourced their production globally, while Intel kept theirs in the United States.
When Intel had to move their production overseas, investors worried about the future of the company.
Intel is also facing stiff competition from other manufacturers.
This resulted in a drop in Intel's prices in mid-2020.
However, this stock came back stronger in 2021 with steady growth.
With this increase in share prices, some experts think Intel could be undervalued.
They currently have a good P/E ratio of 13.58, as well as a solid dividend yield of 2.07%.
Cisco (NASDAQ:CSCO)
Cisco makes a broad range of enterprise technology.
Their products allow both people and devices to stay connected at work.
Cisco has a long history of making hardware that can handle internet-connected devices.
They also make a software product called Cisco Kinetic.
This program enables users to manage a range of IOT devices.
Cisco serves as a backbone for the IOT market.
As smaller companies produce smart devices, Cisco's value will continue to grow.
This is because their devices rely on Cisco in order to work.
Like many other stocks, Cisco took a dip at the beginning of 2020 when the market crashed.
They are also currently in a period of transition.
Cisco has acquired many smaller companies over the past few years.
They are also moving their business model to focus more on software.
As a company, Cisco has been consistently dominant in the tech space.
They've been profitable for a very long time. This has insulated them somewhat from this year's economic challenges.
After hitting a low point last fall, Cisco stock has bounced back and is now trading at a year-long high.
It's also an excellent dividend stock, with a yield of 2.85 percent.
Qualcomm (NASDAQ:QCOM)
Qualcomm stock is on its way up. Despite a dip in March 2020, this tech company has bounced back.
Their share price hit a peak in January 2021 and remains very high.
Qualcomm is based in San Diego and provides a wide range of connectivity solutions.
They support cellular and WiFi connectivity for smartphones, tablets, and other smart devices.
Qualcomm's connectivity solutions make them one of the top stocks in the IoT space.
During the pandemic, they actually saw increased demand for their products.
This is because a huge percentage of the population transitioned to working from home.
As everyone began to work from home, they relied on smart devices even more heavily to stay connected.
Additionally, Qualcomm's products power smart home products, like smart speakers, thermostats, and much more.
Consumers have come to rely on these solutions more often during the pandemic as they stayed at home.
Qualcomm also makes 5G chips.
Many consumer-facing electronics brands are starting to implement 5G technology in their product.
As this long-awaited technology finally makes its debut, Qualcomm could see even more demand.
This is one of our top IOT stocks to buy this year.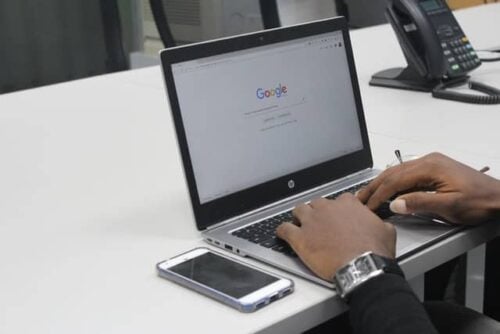 Fastly (NYSE: FSLY)
Fastly is a cloud computing company based in the Bay Area.
Cloud computing is an essential part of the IoT, because devices require cloud connectivity in order to work properly.
Fastly stands out because they are an edge cloud platform.
This means that they help their clients expand the cloud network closer to the end user with services like content delivery as well as cloud security.
This stock caught the market's attention in mid-2020, as it became clear that cloud computing services were going to become even more essential in the years to come.
So many aspects of our lives have become entirely digital.
This means that Fastly could see steady growth over the next few years as major companies require edge cloud services.
Since Fastly is primed to continue explosive growth over the next few years, they are definitely a stock worth watching.
Recent earnings reports indicate that their clients are spending more and that there's demand for edge computing that didn't exist even a few years ago.
Honeywell International (NYSE: HON)
Honeywell International is a well-known international conglomerate based in Charlotte, North Carolina.
While many people recognize Honeywell for their industrial operations, they are also an important player in the IoT space.
Honeywell makes a number of home appliances, many of which can integrate with the Internet of Things.
These include things like security systems and temperature management.
However, they're also developing IoT technology to use in their industrial operations.
This is a huge opportunity for Honeywell to differentiate themselves from other IoT providers and optimize their industrial operations in the process.
Honeywell stock has performed very well over the last year.
After a breakout in November 2020, the stock has hovered at this high point for several months.
They also have a solid dividend yield of 1.69 percent, which makes them an interesting choice for income investors.
Dexcom (NASDAQ:DXCM)
The Internet of Things goes beyond consumer and corporate applications.
It's also used in the healthcare industry. Dexcom is a company that is leveraging IOT technology in diabetes care.
Dexcom's top product is their glucose monitoring system.
This product uses sensors to automatically take glucose readings throughout the day.
It is also compatible with phones and tablets. Users can check their glucose levels directly from their phone.
They'll receive an alert if their glucose levels need attention.
For those who already have diabetes, Dexcom's IOT technology makes glucose management much easier.
Additionally, the rate of diabetes cases in the United States is steadily increasing.
This means there's plenty of opportunity for Dexcom to grow.
Even when the stock market crashed in March 2020, Dexcom's value only took a small dip.
They've seen significant market growth since then.
Dexcom is also currently developing an updated version of their glucose monitoring system. This means there's even more potential for investment growth.
Because of their unique offerings in the healthcare space, Dexcom is one of our best IOT stocks to buy right now.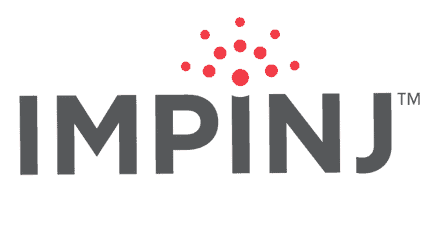 Impinj Inc. (NASDAQ: PI)
Impinj is a Seattle-based technology manufacturing company that develops radio frequency identification products.
Radio frequency identification, or RFID, has traditionally been used to track inventory at retail stores and prevent losses.
Because many retail stores have been closed over the past year, Impinj has had to pivot their business.
Luckily, there are many other potential applications for RFID technology beyond retail.
For example, ecommerce companies can still use RFID devices to track their inventory through the supply chain process before shipment.
RFID technology is also very affordable to implement.
This means that companies in a huge variety of industries could potentially use it to track their inventory more efficiently.
The company's most recent earnings report was a positive one, causing their stock price to jump nearly $20 per share at the beginning of February.
While they reported an earnings per share loss, it was significantly less than analysts had expected.
This indicates that Impinj is on the right track despite the challenges of last year.
Their share price has cooled off slightly from that February peak, but could jump up again if their next earnings report meets analysts' expectations.
This is a unique pick in the IoT industry to keep an eye on.
Best IOT Stocks Under $10
Orion Energy Systems (NASDAQ:OESX)
Orion Energy Systems makes LED lighting solutions that use smart controls.
They provide both indoor and outdoor lighting solutions, as well as maintenance.
Orion's lighting systems are popular with enterprise customers.
Their solutions are customizable, and the Orion team offers ongoing maintenance.
These lighting products use IOT technology to save energy.
They use sensors to turn on and off automatically, and can integrate with other enterprise technologies.
Orion's products help consumers lower their energy bills and be more environmentally friendly.
Orion's stock is currently very affordable. However, they've seen consistent growth this year.
Companies around the world are looking to make their operations more eco-friendly.
This means plenty of potential for Orion's stock.
Arlo Technologies (NYSE:ARLO)
Arlo Technologies makes wireless security cameras that use IOT technology.
This is one of the best affordable internet of things stocks right now.
Arlo's products include security cameras, baby cameras, video doorbells, and more.
They use WiFi to connect with a smartphone app.
Users will receive notifications for important security alerts.
They can also watch the video feed in HD. Arlo uses sensors to detect people, animals, and objects for more accurate notifications.
During the second quarter, Arlo's stock outperformed the broader software sector.
Despite some ups and downs, their earnings have been strong this year.
2020 has seen unprecedented civil unrest throughout the world, despite lower crime rates overall.
Arlo's products can help consumers feel safer during these challenging times.
IOT Stocks: Final Thoughts
IOT stocks have hung in the balance during the pandemic.
While there has been some loss of value, there's also been plenty of potential for growth.
As our world becomes more interconnected, IOT technologies are going to become more valuable.
Companies that make these smart tools are likely to see long term growth, even as the market fluctuates right now.
Buying internet of things stock makes sense right now.
Now more than ever, we're relying on technology to communicate with each other.
IOT tools have the potential to increase productivity in many different industries, including healthcare, manufacturing, and transportation.
Products that leverage IOT devices also have more potential to connect with consumers.
We're all looking to increase efficiency in our daily lives.
Consumers are likely to pay more for smart products that can integrate together.