Check out our picks for the best Nasdaq stocks to buy under 10 dollars for 2023.
If you're looking for stocks with solid upside potential with less inherent risks than penny stocks, you might want to check out stocks under $10.
Several of the world's most well-known companies started trading as relatively cheap stocks.
For instance, when it was first available on the stock market, Google initially had a stock price that was less than 10 dollars.
With a market capitalization of more than $500 billion, it's now one of the world's most valuable companies.
While most stocks don't have that kind of potential, there's still room to make major profits.
But which stocks are worth a closer look?
Follow along for our picks for the best Nasdaq stocks under $10 to find out!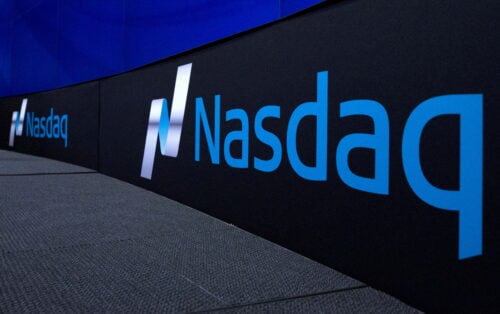 Best NASDAQ Stocks Under 10 Dollars
Gevo (NASDAQ: GEVO)
First on the list is Gevo, a renewable chemicals and biofuels company that is headquartered in Colorado.
The company has recently transitioned from ethanol production to renewable gasoline and diesel.
It's been making movements towards this goal, including signing a memorandum of understanding with ADM to produce SAF (sustainable aviation fuel).
GEVO will be responsible for converting 900 million gallons of ethanol into renewable hydrocarbons.
Another huge piece of company news that recently made headlines was its agreement with Kolmar America.
This biofuel agreement is worth $2.8 billion, with 45 million gallons of renewable gas delivered per year across the next 8 years.
GEVO clearly focuses on fully transitioning itself into the renewable energy sector.
In light of its recent agreements and recently completed supply contracts, GEVO could be a sound investment for the future.

Huttig Building Products (NASDAQ: HBP)
Huttig Building Products is a distributor of building materials in the U.S.
Its products include lumber, millwork, doors, and windows.
The company has been in business since 1885 and is headquartered in St. Louis, Missouri.
In its recent quarterly earnings report, Huttig posted adjusted EBITDA of $17.5 million, up from $8.5 million last year.
The company's revenue also grew to $18.7 million compared to $6.1 million from the same quarter last year.
Despite nationwide supply chain disruption, HBP still managed to grow its top line and bottom line.
At just under $10 per share, HBP may be a good investment for those looking for value stocks with potential growth prospects.

Biotech Stocks Under 10 Dollars to Watch
4D Pharma PLC (NASDAQ: LBPS)
4D pharma plc is a clinical-stage biotechnology company that focuses on the development of novel treatments for rare and severe diseases.
The company's lead product candidate is MRx-4DP000, which is currently in Phase 1/2 clinical trials for the treatment of asthma and COVID-19.
LBPS reported significant success with MRx-4DP000 and showed excellent safety tolerability profile results.
For a study this size, these are highly encouraging results that support the further clinical development of MRx-4DP000 since the virus is still at large worldwide.
This biopharmaceutical company is also working on several other product candidates, including MRx-6D001 for the treatment of Duchenne muscular dystrophy (DMD) and MRx-3C002 for the treatment of cancer.
LBPS is an exciting company with several promising product candidates in its pipeline.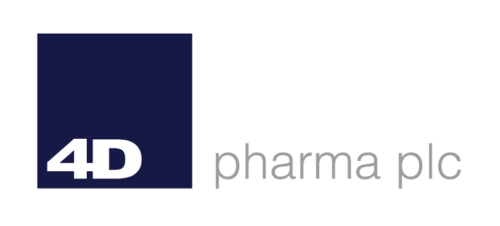 Amyris, Inc. (NASDAQ: AMRS)
Amyris, Inc. is a biotechnology company that focuses on developing renewable products from plant sugars.
The company has seen strong growth in recent years and is currently trading at just under $10 per share.
It operates in multiple divisions, including renewable fuels, flavors and fragrances, cosmetics, and pharmaceuticals.
Despite global human resources and supply chain issues, Amyris has remained effective during the pandemic.
It reported an 89% increase in revenue compared to last year; also, its consumer-based significantly grew to 121% this year.
Additionally, the company also managed to release new brands last quarter, including JVN and Rose Clean Hair.
The company's value could experience strong growth over the coming years if current trends hold.

Top NASDAQ Stocks Under $10
Village Farms International, Inc. (NASDAQ: VFF)
Village Farms International, Inc. is a vertically integrated greenhouse grower that produces and distributes fresh, premium-quality produce across North America.
In addition to distributing quality produce, it's also a cannabis producer.
The company's brands include Rose Life Science and PureFarms, both cannabis producers and BHB (Balanced Health Botanicals), an online e-commerce CBD distribution platform.
The company has been profitable for the past four fiscal years and reported solid results for the last quarter.
In particular, gross sales increased by a record 44% year-over-year to $34.5 million, while earnings before interest, taxes, depreciation, and amortization (EBITDA) surged by 32% to $10.9 million.
This growth was driven by higher sales volumes across all product lines as well as improvements in gross margin due to lower production costs.
Looking forward, Village Farms expects continued growth thanks to its expanding cannabis footprint and new product launches.
The stock may be volatile in the near term due to trade war headwinds, but long-term investors could see a significant upside from this rapidly growing company.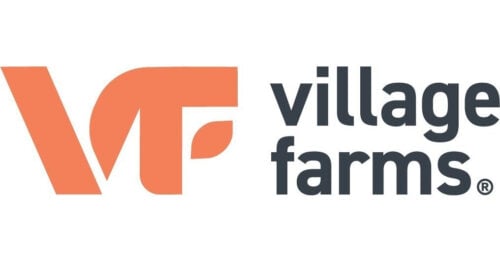 Prospect Capital (NASDAQ: PSEC)
Prospect Capital is a business development company that lends to small and medium-sized businesses.
The company has been in operation since 2004, and it currently has over $4.61 Billion in encumbered assets under management.
It has positive free cash flow and a dividend yield of 8.7%, which it has been paying since 2006.
PSEC's quarterly earnings report showed significant growth, with total income soaring by 18.6% to $169.5 million, year over year.
Keep this one on your radar if you're interested in a stock that trades for less than ten dollars and pays dividends.

Best Technology Stocks Under 10 Dollars
Latch (NASDAQ: LTCH)
Latch is a company that provides electronic access control and security solutions for businesses and other organizations.
The company's products include full-building SaaS, door locks, keyless entry systems, and video surveillance cameras, among others.
This year, Latch has seen strong growth and recently got included in inc.'s "Best Led Company" list due to its astounding market penetration, customer engagement, overall performance, and value creation.
Its latest quarterly report is nothing but continued good news, with a 120% to $11.2 million increase in revenue year-over-year.
Also, its total bookings grew to 181% YoY.
With the company's impeccable reputation, ambitions to invest in new technology, and its goals to expand its sales and marketing teams, Latch could be a solid long-term play.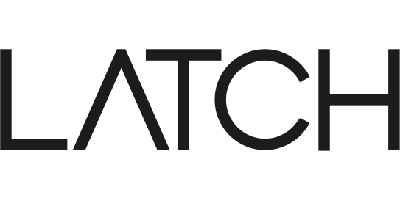 Meta Materials (NASDAQ: MMAT)
Meta Materials is a company that develops and manufactures nanocomposites and functional materials that cater to the defense, medical, electronics, and automotive sectors.
Its primary products include metaAIR, laser glare protection eyewear, and NANOWEB, a high-tech conductive film.
Meta Materials has a market cap of $815 million and is still priced under $10.
What makes MMAT a really exciting stock to buy is not just the price but its continued success this year,
Just recently, the company reported a revenue increase of 189% compared to last year's report.
Also, it just acquired NANOTECH, a nano-optics manufacturing firm that provides solutions to government agencies for anti-counterfeiting and banknote protection.
This move clearly shows its ambition and potential for continued success.
The company has an excellent product line, increasing revenues, and recent acquisitions.
What's not to like?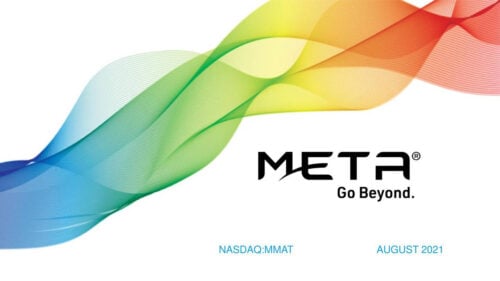 Akoustis Technologies, Inc. (NASDAQ: AKTS)
Akoustis Technologies, Inc. (AKTS) is a semiconductor company that focuses on the development and commercialization of acoustic wave technology products.
The company's primary product is a patented XBAW platform, which is used for high-bandwidth communication applications such as 5G, data center interconnects, and radar systems.
Akoustis Technologies has seen impressive growth over the past few years, with revenue of 1.9M, gaining 300% from 2020 to 2021.
The company is also profitable and with projected revenue of $3.5–$4.0 million before the end of the year.
Aside from its positive financials, it recently reported receiving a multi-million extensive purchase order from a Tier 1 mobile maker.
This steady growth combined with AKTS's attractive valuation could spell good things for Akoustis Technologies moving forward.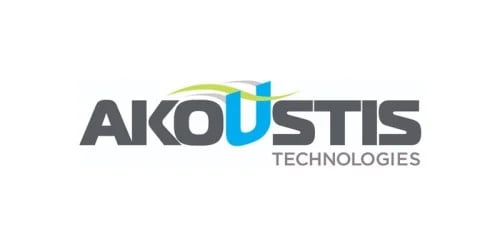 Should You Invest in Stocks Under $10?
The short answer is: it depends.
Stock prices can rise or fall regardless of the price point.
Buying stocks under $10 per share could be good for investors looking for a little more stability, while others may want to trade penny stocks for their high volatility.
Nevertheless, there are some advantages to investing in stocks that are listed on NASDAQ and trade for less than $10 per share.
One advantage of these stocks is that they are usually more liquid than their over-the-counter counterparts.
Additionally, since these stocks are listed on a major exchange, they are subject to certain disclosure and reporting requirements.
Regardless, you should conduct your own research before investing in any stock so that you are sure the company fits your risk tolerance and investment goals.
This means that you need to learn to read market data before buying stocks, including our picks.
Where to Buy NASDAQ Stocks Under 10 Dollars
You have a few good options for investing in NASDAQ stocks under 10 dollars.
Because of their ease of access and 24/7 trading availability, online trading platforms are now the preferred choice for many investors.
Robinhood: This commission-free trading app is a great choice for investors looking to buy and sell stocks, ETFs, options, and cryptocurrencies like Bitcoin and Ethereum.
It offers a wide selection of stocks listed on NYSE and NASDAQ.
Webull: This online broker offers commission-free stock trading with a wide range of investment options, including NASDAQ stocks under $10.
Moreover, the platform allows you to trade on margin.
NASDAQ Stocks Under 10 Dollars: Final Thoughts
Stocks that trade on the Nasdaq tend to be more liquid and subject to more disclosure requirements.
This is why many investors gravitate toward stocks traded on major exchanges.
If you're new to trading stocks under 10 dollars can be a good place to start as they are relatively affordable and less volatile than stocks that trade for under $5.
Still, be sure to conduct your own research to ensure the company fits your risk tolerance and investment objectives.
Nasdaq Stocks Under 10 Dollars FAQ
Take a look at our answers to the most commonly asked questions about Nasdaq stocks that trade for less than $10.
What Are the Best Stocks to Buy Under $10?
For the best stock you can buy under $10, we recommend checking out Gevo (NASDAQ: GEVO) first; you may also want to consider Prospect Capital (NASDAQ: PSEC) for dividends.
What Biotech Stock Under 10 Is a Good Investment?
4D Pharma PLC's lead product candidate MRx-4DP000 is undergoing phase 2/3 clinical trials at the moment, which means the stock could see a solid increase in value if it has positive findings.