Read along for our picks for the best Nasdaq stocks under 1 dollar to buy now.
Some people see penny stocks as high-risk investments because their value can change at a moment's notice.
While this is true to a degree, some are much more than cheap stocks: they could be shares of a company ready to take off.
Many traders swing trade penny stocks or hold long positions to great success.
If you want to invest in penny stocks but aren't comfortable trading on an OTC market, you're in luck.
Some of the top penny stocks are listed on the Nasdaq.
Let's look closely at 7 of the best Nasdaq stocks under $1 to watch out for.
Best Nasdaq Stocks Under 1 Dollar
Advaxis (NASDAQ: ADXS)
Advaxis is a clinical-stage biotechnology company that develops cancer immunotherapies.
The company's lead product candidate is axalimogene filolisbac, an investigational therapy that uses live attenuated Listeria monocytogene bacteria to generate tumor-specific T cells.
Due to its promising therapeutic profile, Advaxis is attracting much attention from investors.
The company's recent financial report detailed a net loss of $4.18 million compared to $5.84 the year before and a cash balance of $45.3 million.
It also entered a definitive merger agreement with Biosight Ltd, a therapeutics company, to advance its pipeline of clinical-stage oncology programs.
The combined company will have $50 million in cash and marketable securities by the end of the merger.
Keep in mind that Advaxis is still a risky investment because its products are currently in development.
Still, with a market cap of only $47.332 million (before the merger), the company has plenty of room to grow if it can bring any of its therapies to market.
Now may be a good time to invest in this exciting biotech firm with such strong growth potential.

Tonix Pharmaceuticals Holding Corp. (NASDAQ: TNXP)
Tonix Pharmaceuticals Holding Corp. (TNXP) is a clinical-stage biopharmaceutical company that develops pharmaceutical products to treat central nervous system diseases.
One of the company's lead product candidates is TNX-102, which is in Phase 3 development for the management of Fibromyalgia and has already shown promising results.
Fibromyalgia is a chronic disorder characterized by widespread pain, fatigue, and sleep disturbance.
TNXP is also developing TNX-1900, an oral formulation treatment of migraine headaches, which recently made headlines.
The company recently announced that the FDA had given the green light to start its (TNX-1900) Phase 2 study.
This made TNXP's stock price jump by 6% right after the news was announced.
While it's risky to invest in penny stocks, TNXP could be worth keeping an eye on.
The company has a solid product pipeline and is progressing toward getting its therapies approved by the FDA.
If TNX-102 gets approval for PTSD treatment, TNXP's stock could potentially skyrocket.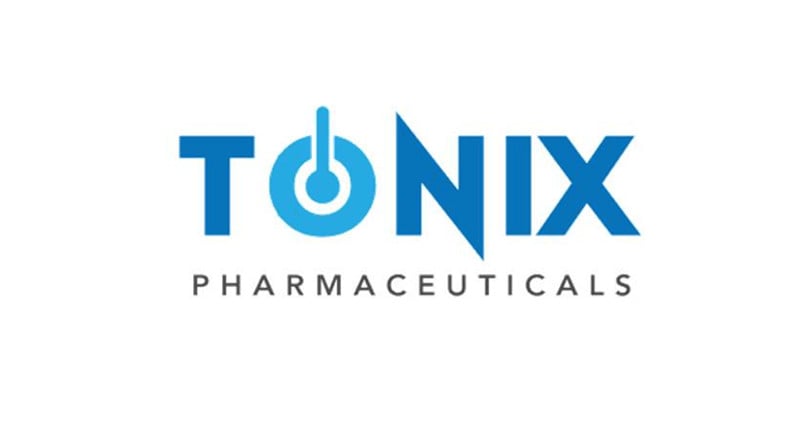 Sonnet BioTherapeutics Holdings, Inc. (NASDAQ: SONN)
Sonnet BioTherapeutics Holdings, Inc. (SONN) is a biotechnology company that engages in the discovery and development of novel therapeutics to treat cancer and other diseases.
The company is currently developing two lead products: SON-1010 and SON-080.
Both are planned for IND (investigational new drug) submission by the end of 2021.
Sonnet BioTherapeutics Holdings, Inc. (SONN) is a penny stock with a market cap of just $31.44 million.
Early this year, the company entered a license agreement with New life Therapeutics for exclusive rights to develop and commercialize SON-080 in Asia.
The company also announced the pricing of an underwritten public offering of $35.2 million.
This should provide Sonnet BioTherapeutics Holdings, Inc. with enough cash for research and development over the next few years.
Despite being a penny stock, Sonnet BioTherapeutics Holdings, Inc. (SONN) shows a lot of potential.
The company is developing two promising lead products and has already secured a license agreement for SON-080.
If it can successfully bring its products to market, SONN could be worth a lot more than its current price.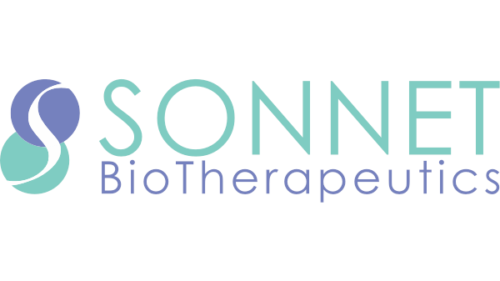 Sundial Growers Inc. (NASDAQ: SNDL)
Sundial Growers Inc. is a Canadian cannabis company that cultivates and sells medical marijuana products.
The cannabis industry has been growing bigger and bigger every day.
And with the recent push of marijuana legalization in the U.S., Sundial is well-positioned to take advantage of this growing industry.
What made Sundial an exciting penny stock amongst investors is its recent acquisition of Alcanna and Spiritleaf.
Because of these acquisitions, Sundial will now have one of the largest cannabis retail footprints in Western Canada and one of the country's largest vertically integrated cannabis companies.
This is a big move for Sundial and could propel it to be one of the dominant players in the cannabis industry.
After it acquired Alcanna, its stock jumped as high as 6.7%.
The company's recent financial reports also look promising as Sundial posted net revenue of 11.3 million compared to last year's $71.4 million loss.
It's also worth noting that the company is debt-free
Overall, Sundial is a company to watch in the cannabis industry.
While it may be risky, its recent moves show that it is positioning itself as a dominant player in the market.
If you're willing to take on some risk with a potential for high reward, then SNDL could be a solid penny stock.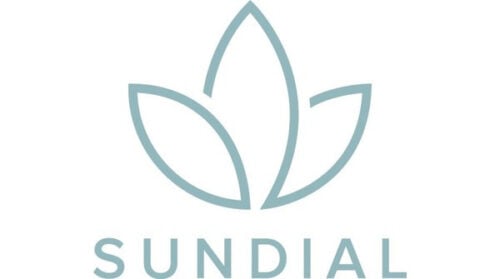 Top Nasdaq Penny Stocks Under $1
Reed's, Inc. (NASDAQ: REED)
Reed's, Inc. (NASDAQ: REED) is a manufacturer and distributor of a variety of non-alcoholic, natural beverages, including ready-to-drink teas, juices, and sports drinks.
The company's portfolio of brands includes Reed's Ginger Brews, Virgil's Root Beer, Hint, and Reed's Culture Club Kombucha, a line of naturally caffeine-free fermented tea beverages.
REED's products are also available in over 35,000 retail locations throughout the United States.
Although Reed is a small-cap company, it has several strengths that make it a solid investment.
First, the company has a strong brand portfolio recognized for its high-quality and premium products.
Its portfolios are well-positioned in many high-growth categories such as kombucha and organic tea.
Additionally, the company is a low-cost operator, meaning that it can pass savings on to customers through lower prices.
Reed's, Inc.'s recent financial report showed that it could grow revenues by 27% on net Sales while maintaining a low-cost structure.
The company has been doing an excellent job of generating cash flow while maintaining tight control on overall expenses.
REED has been flying under the radar for quite some time, but investors are finally starting to pay attention.
If you're looking to invest in a company with a strong brand portfolio, high-growth products, low-cost structure, and a proven track record of positive cash flow, then you might want to consider REED.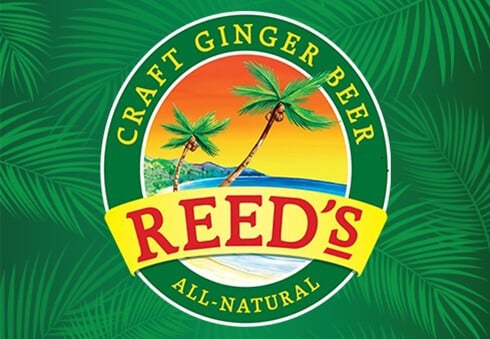 Naked Brands (NASDAQ: NAKD)
NAKD is a high-end lingerie glamor apparel retailer that has online sales and retail stores in the U.S., Canada, UK, and Australia.
However, the company recently announced its merger with Cenntro Automotive Group, an electric vehicle (EV) firm.
Combined, the two companies will have a market cap of nearly $2 billion.
This shifts the company's narrative from a high-end lingerie retail company to a high-end EV maker, confusing investors a little with the company's business strategy.
But the sudden "transformation" of the company's business model, from retail to EV can make them a hot "growth" play.
According to the company's press release, Cenntro is expected to generate revenue of $25.3M by the end of the year and has a projected $2.1 billion in sales by 2023.
This move may be sudden, but this is a transition that makes a lot of sense as the company's stock price has been on a downtrend for the past three years.
The company's new business model, together with the robust growth potential of Cenntro's EV business, will make it a "new" IPO worth watching.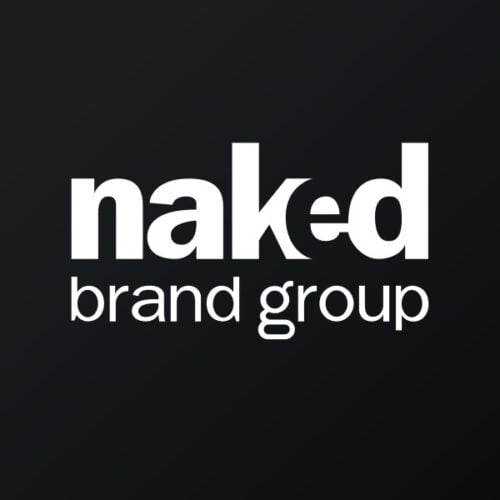 SeaChange International, Inc. (NASDAQ: SEAC)
SeaChange International, Inc. (NASDAQ: SEAC) provides advertising, multi-screen video software solutions, and premium over the top (OTT) video products for the pay-TV and media industries.
It is the leading OTT and cloud-based advertising solution provider for the video industry and the top integrated advertising and content platform for multi-screen video.
What made this company an exciting penny stock to buy is its recent earnings results and reported contract renewals.
Indeed, SeaChange has signed a multi-million contract renewal with a major Multiple-System-Operator.
The new contract will enable SeaChange to continue to provide the operator with cross-screen solutions that deliver ad-supported and subscription VOD content.
This is a big deal for SeaChange because it proves that its solutions are gaining traction with its consumers.
Also, its recent financial report was nothing but positive.
The company's current revenue is $6.5 million, compared to $5.1 million from last year.
It also boasts a balance sheet with cash of $18.9 million, with no debt.
For investors looking to get in on the ground floor with a penny stock with a bright future, SeaChange is certainly worth a closer look.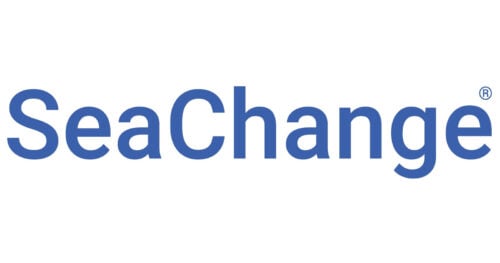 Should You Invest in Penny Stocks?
With Nasdaq penny stocks, trading can net you serious returns — if you invest in the right company at the right time.
You also stand to lose your whole investment as well.
The key to being successful when trading penny stocks is research.
Doing your homework and becoming knowledgeable about the company could help you gauge whether it's a good investment.
However, there are no guarantees with penny stocks — or any investments for that matter.
Diversification is the key to building a strong portfolio, so you might want to consider investing in a range of industries.
Too much exposure in one area could really hurt your portfolio in the long run.
If you want to learn about swing trading penny stocks, check out Tim Sykes.
Where to Buy Nasdaq Penny Stocks
If you're looking to trade Nasdaq penny stocks, you can find many of the stocks on our list with online brokers.
Robinhood is a free stock brokerage app that offers free trades.
There is also no minimum account requirement, so you can start investing with just a few dollars in your account.
Webull is another excellent place to begin investing in Nasdaq penny stocks.
The Webull app offers a lot of the same features as Robinhood.
It is commission-free and has no minimums in the account.
Charts and research are also available on the app, so you'll have everything you need to invest right on your phone.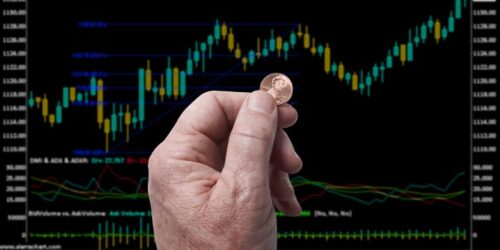 Nasdaq Stocks Under 1 Dollar: Final Thoughts
Penny stocks on the NASDAQ could be a great place to start trading stocks under $5.
Nasdaq is home to some of the world's largest publicly traded companies, and its penny stock listings enjoy greater exposure than those found elsewhere.
Doing thorough research will help eliminate some of the risks and give you a greater chance of making a successful investment.
Regardless, most penny stocks can trade down or sideways, so you'll need to be ready to lose some money along the way.
Nasdaq Stocks Under 1 Dollar FAQ
Keep reading for our answers to the most commonly asked questions about Nasdaq stocks under $1.
What Are the Best Penny Stocks on the Nasdaq?
If you're looking for the best penny stocks on Nasdaq, we recommend taking a look at the first two stock picks on our list:
Advaxis (NASDAQ: ADXS)
Tonix Pharmaceuticals (NASDAQ: TNXP)
What Happens When a Stock Falls Below $1 on the Nasdaq?
If the average price of a stock falls below one dollar for too long, Nasdaq will delist it.
Do I Lose My Money If a Stock Is Delisted?
If a stock gets delisted, you still get to keep your money — though, the shares will likely be worth much less than when you bought them.
What Do I Look for in a Penny Stock?
There's no sure-fire way to pick a winner when penny stock trading; that being said, there are some ways that you could improve your chances:
Learn technical analysis
Learn to understand stock chart patterns
Search for stocks with a high trading volume
Study successful trading strategies
Find a penny stock with high volatility (price fluctuations)