Companies in almost every industry have struggled over the last 18 months due to the COVID-19 pandemic.
While many stocks bounced back quickly, others are taking a little bit longer to return to their pre-pandemic glory.
Many that are struggling right now have enormous potential for solid returns as we move towards 2022.
Governments around the world are distributing the COVID-19 vaccine and loosening restrictions, which means the economy can finally start to recover.
Additionally, many of these businesses are learning to adapt to the challenges of the pandemic and find new revenue streams.
An excellent example of a new revenue stream is fractional share trading, which allows investors to buy expensive stock portions. Fractionalized stock assets let investors who are just starting out trade conveniently without trading fees and minimum investment required.
What's more, novice stock traders can use a commission-free stock trading platform when buying stocks in Canada
We've rounded up some of the most promising beaten-down stocks right now to add to your portfolio.
Best Beaten Down Stocks To Buy
Coty Inc. (NYSE: COTY)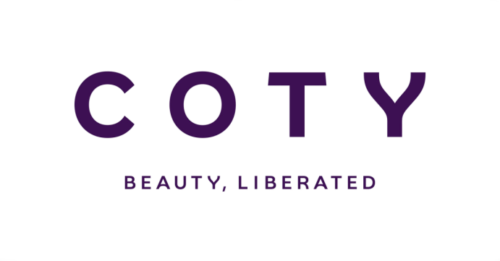 Coty is one of the world's largest beauty conglomerates.
This holding company owns approximately 77 different makeup, hair, fragrance, and skincare brands worldwide.
Francois Coty founded the company in 1904, so it has a very long history.
Coty grew significantly in 2016 when it acquired 41 brands from Proctor and Gamble.
It also has partnerships with a wide variety of respected designer brands.
This company has struggled since the 2020 economic downturn and has not yet returned to its former glory.
Coty's share prices seem to be in a holding pattern at present.
It has beat revenue targets for 2021, but the last two earnings reports show a drop in earnings per share.
As we move toward normal and people start socializing more, demand for beauty products will likely increase.
Since Coty is one of the world's biggest beauty stocks, it could be worth adding to your portfolio for the long term.
Vertex Pharmaceuticals (NASDAQ: VRTX)
Vertex Pharmaceuticals deals with biotechnology to develop small drugs that cure big diseases.
The company already has a handful of FDA-approved drugs on the market that are still the best at treating the causes of cystic fibrosis.
Vertex's medications treat roughly half of the cystic fibrosis patients out there, so it continues to look for ways to improve its market share.
The research team also has a long list of drugs in the pipeline to treat pain, sickle cell disease, and more.
Many of these medications are currently in phase I or II of testing.
Its share prices have been down for all of 2021, coming off the highs of 2020.
Despite the drop, Vertex's earnings from the second quarter were very favorable, with significant revenue and net income gains.
New medications, new market share, and new income all bode well for Vertex moving forward.
Most Beaten Down Stocks
Boeing Company (NYSE: BA)

Even before the stock market crash in March 2020, Boeing was struggling.
The company's new 737 MAX model was involved in a few disastrous accidents, which resulted in an FAA investigation and subsequent grounding.
When the pandemic hit and countries started restricting travel, investors began selling their Boeing stock.
Even as the market has improved, Boeing has struggled to recover, likely because of negative media coverage.
However, Boeing is one of the world's foremost aircraft manufacturers, and it is unlikely to struggle for long.
Now may be the right time to buy the stock before the share price starts increasing.
After making the necessary safety improvements, the 737 MAX is back in the air.
United Airlines just placed a large order for new jets, a clear indication that Boeing is still a favorable business.
While it will likely take some time for Boeing to return to its pre-pandemic price point, it seems that there's potential for this stock to deliver good returns as travel continues to open up.
Boeing is optimistic that it will continue to receive orders that will positively affect its earnings.
Pinterest Inc. (NYSE: PINS)
Pinterest is a unique social media offering that lets users "pin" images and information they like to a virtual wall.
The company makes its money from digital advertising through the use of promoted pins.
When a user clicks on or makes a purchase through one of these pins, Pinterest receives a portion of the sale.
Pinterest has been hurting of late due to a decline in U.S. users.
Americans only account for 20% of Pinterest's overall user base but end up generating the vast majority in revenue.
Speculation about Paypal buying Pinterest was also recently laid to rest, causing Pinterest's stock to drop even further.
Pinterest plans to invest more in increasing its user base and monetizing more from its international audience.
The company makes its money from digital advertising through the use of promoted pins.
When a user clicks on or makes a purchase through one of these pins, Pinterest receives a portion of the sale.
Pinterest marketing and Pinterest ads are becoming increasingly popular among eCommerce businesses as competition and ad costs are still lower than on other social media platforms.
Pinterest is adding new features to help eCommerce brands get more views and engagement on their pins linked to products, and to entice shoppers on the platform.
Any of these could be a big win for the company.
Beaten Down Stocks With Potential
Roku Inc. (NASDAQ: ROKU)

People watched more TV than ever during the heart of the pandemic, and streaming sales reached all-time highs.
As we moved ever closer to normalcy in 2021, families threw off their streaming services for travel and all things outdoors.
As a result, companies like Roku felt the burn of millions of users turning away from the screen.
Many believe that investors were premature in turning away from Roku, as stock prices have been down for the last few months.
Roku is a streaming platform with over 10,000 channels that are a mix of free (with ads) and premium (paid).
The company also manufactures devices that provide access to all the big streaming services from wherever you may be.
At the time of writing, Roku wins out as the most popular streaming service with over 50 million accounts.
It's clear that Roku is recovering from the loss of subscribers and still expects to see an increase in earnings and accounts through the rest of the year.
Activision Blizzard, Inc. (NASDAQ: ATVI)
Activision Blizzard is a dominant player in the video game space, with major titles like Overwatch, Diablo, and Call of Duty already on the docket.
The video game industry is another that saw a big boost from stay-at-home orders resulting from the pandemic.
As the world reopens, people are finding themselves hanging up their gaming gear and heading back outdoors.
Activision Blizzard has seen this slow and expects to grow very minimally across 2021 as a whole.
In addition, the company's leadership has been hit with a civil lawsuit regarding discriminatory treatment of female employees.
Its stock has been in a bit of a downward trend over the course of the year, with investors selling due to the events listed above.
Moving forward, Activision Blizzard has many new titles in the works, including the sequels to both Overwatch and the Diablo series.
The company looks to continue growing each brand to appease its 400+ million monthly users.
Even if the stock takes a bit to get going, Activision Blizzard pays shareholders a 0.60% dividend yield.
Beaten Down Dividend Stocks
Delta Airlines (NYSE: DAL)
The entire airline industry has had to reinvent itself throughout the pandemic, and Delta Airlines is no exception.
The company spans the globe, providing travel to over 50 countries around the world.
Some of these are still limiting travel from other countries, reducing the number of overall flights.
Delta shares saw some increases after a big drop in 2020 but still have a ways to go to reach pre-pandemic levels.
Most airline stocks jumped up in price at the beginning of February, as cases started dropping and vaccine distribution became more effective.
Domestic travel has returned to pre-pandemic levels as many people are ready to put Covid behind them.
Some investors are leery about the delta variant of the virus, which has caused shares to plateau.
However, Delta stock is looking very undervalued and could see the rise it deserves as Covid fears continue to disappear.
Should You Buy Beaten Down Stocks?
With everything that's happened over the past 18 months, it may seem counterintuitive to invest in stocks that are struggling.
However, the economy is changing quickly, and investing in these stocks now could result in huge returns in the long run.
However, it's important to consider a company's business model before investing.
How are they adapting their products and marketing techniques to meet customer demands?
Companies that are resilient tend to make the best long-term investments.
Earnings reports are often a good indication of a stock's long-term viability.
Check to see how their earnings per share and revenue numbers compare to analyst projections.
If a company is consistently beating their analyst projections, it's a good indication that they are on the right track even if their revenue has gone down year over year.
Tips When Buying Beaten Down Stocks
Buying beaten-down stocks involves dealing with discount brokers, choosing the right investment account, and conducting a stock analysis. Like buying or selling thousands of stocks or equity-traded funds (ETFs), you have to assess your risk profile to avoid losing money.
Finding beaten-down stocks that can revamp and provide high returns entails a lot of patience and hard work. You have to always be up-to-date with the current stock prices, projections, and news. For instance, you can install stock tracking apps and subscribe to stocks-news portals to get automatic updates. Moreover, you can read stock experts' blogs, listen to their podcasts, or watch tutorials that will help you analyze trends.
Don't expect too much, though. Anticipate that bad news may arise. Start with a small investment and learn from it. You can take risks, but don't be too much of a risk-taker. The key is to strike a balance between patience and aggression. Doing all these steps will help you make the right trading decisions and invest in stocks that are more profitable and worthwhile.
Beaten Down Stocks: Final Thoughts
The economy is cyclical, and just because a company is down now doesn't mean it can't recover later.
Buying these beaten-down stocks now while they're cheap can set you up for strong returns down the line.