Check out this list of the best 9 cosmetics stocks to buy right now. From iconic brands to up-and-coming players, there's something for everyone in this curated selection.
Makeup and skincare are an integral part of popular culture.
Even during the pandemic, some consumers considered skincare products essential and continued purchasing them.
Though, many cut beauty products from their budget, which sent some cosmetic stocks spiraling.
The good news is that market data may indicate that these trends are reversing, and we might see a recovery in the cosmetic industry.
That's why we've put together a list of the nine best cosmetics stocks to buy right now.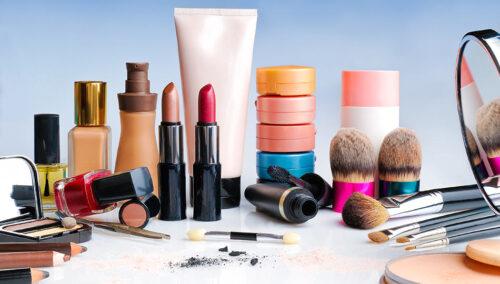 Best Cosmetics Stocks To Buy
e.l.f. Beauty Inc (NYSE: ELF)
Short for "eyes, lips, face," e.l.f. Beauty is an American cosmetics brand based out of California that's working on developing and selling multiple product lines.
The company mainly targets the everyday consumer as it continues to be a popular brand name in the world of cosmetics.
Its cosmetic products include skin-care products, eyeliners, lipsticks, glosses, brushes, blushes, bronzers, bath products, mineral-based makeup, and more.
Additionally, the brand claims its products are 100% cruelty-free, supporting PETA's no-fur campaign.
e.l.f.'s products are sold in 19 countries in retail locations such as Walmart, Target, Dollar General, and Kmart.
That said, more than half of its sales come from its website, which also doubles as a social networking platform with over two million members.
e.l.f Beauty experienced some downturns throughout 2021, but it's still defeating projections, posting a 60% increase in earnings and 3.14% revenue growth for Q3 2021.
The company also defeated expectations for its Q4 2021, with a positive estimate between $372 to $379 million net sales, compared to the $364 to $370 million expected.
This puts e.l.f on a good roll.
Ulta Beauty, Inc. (NASDAQ: ULTA)
Founded in 1990, Ulta Beauty is an Illinois-based beauty store chain equipped with various men's and women's cosmetic and skincare brands, fragrance products, beauty tools, salon, brow bar, and Dermalogica skin bar.
As of writing, there are nearly 1,200 Ulta stores located across all 50 states.
Ulta Beauty took a hard hit from the pandemic, with the company ultimately returning to pre-pandemic trading prices.
By around late 2021, the company recovered much of its value, even going for an all-time high as the year turned over.
Since then, the momentum has subsided, but Ulta Beauty is still riding a good high, even with growing competition from Sephora and Target.
Ulta is looking to spend more on its diversity efforts, investing in POC investors to maximize its market.
This equity, inclusion, and diversity commitment does not entirely mean that their company will build more value or generate more revenue, but a positive spin gives Ulta Beauty a better platform for their efforts in 2022.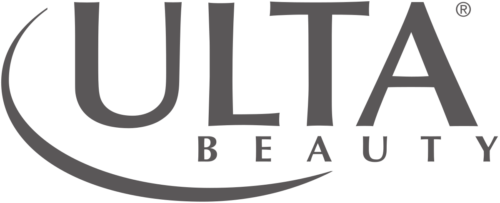 Estée Lauder Companies Inc (NYSE: EL)
Based in Midtown Manhattan, Estée Lauder is a multinational manufacturer and marketer of prestige skincare and other cosmetics products.
Its products stem from a portfolio of over 20 well-known brands, including Clinique, MAC Cosmetics, La Mer, Tom Ford Beauty, and more.
Additionally, the sale of its items comes from several channels, including eCommerce and retail chains.
This could make it a great investment opportunity for anyone looking for a brand that's well-diversified and strong in multiple areas.
To continue its success, Estée Lauder has invested heavily in China of late and has seen an immense amount of growth there.
Estée Lauder also had a strong recovery in 2021, primarily due to countries opening up and a paradigm shift in wages in the United States, giving people more disposable income.
It also has a strong Q2 for FY2022, posting a 15% bottom-line surge YOY, together with a 14% increase in net sales for the company, primarily due to stronger brick-and-mortar sales for the business.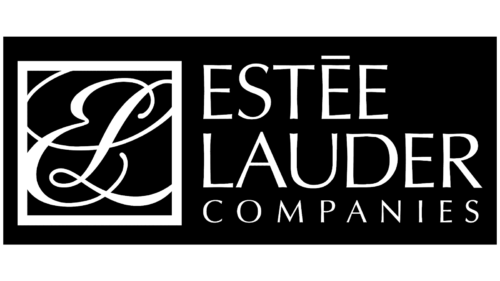 Coty Inc (NYSE: COTY)
Coty is another American, multinational beauty brand founded in 1904 that develops a variety of cosmetics, fragrances, hair care products, and more across a selection of nearly 77 brands.
In addition, Coty has ownership or is in partnership with top brands such as Balenciaga, Calvin Klein, Hugo Boss, Dolce and Gabbana, Lacoste, Marc Jacobs, and more.
Having gone public in 2013, Coty is now being traded at some of the lowest prices it has seen in history.
Coty beat their Q2 earnings for FY2022, with its adjusted gross margin coming in at 64.6%, increasing from 58.7% compared to Q2 2021.
The 2021 recovery for consumer beauty had its revenues rise by 11% YOY, which is positive for the entire vertical.
The company is also being extra careful with its public offerings, canceling its IPO plans in Brazil.
This is likely due to coming in shy with their Q2 2022 revenue by roughly $11 million.
Having purchased a $600 million stake with Kylie Cosmetics in 2019 and several million-dollar stakes in KKW in 2020, the company could benefit from these Kardashian brands in the months and years to come.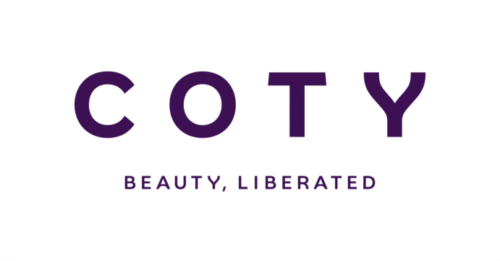 Inter Parfums, Inc. (NASDAQ: IPAR)
Inter Parfums is a cosmetic pure play in the fragrances space.
Parfums help develop, manufacture, and distribute fragrances for many of the largest names in the fragrance industry.
These brands include Coach, Abercrombie & Fitch, GUESS, Hollister, Kate Spade, Monocle, and more.
Since then, the company built on its momentum and only went up from there, its stock growing by 277% compared to its lowest value.
It then signed a ten-year deal to make products under the Ferragamo name.
Inter Parfums stock peaked in value around the Holidays of 2021.
The company had a stellar Q4 2021, with a 15% increase in sales compared to the previous quarter, and a staggering 63% YOY growth for its sales.
Its expansion in 2021, including new licenses, gave it a good headway to continue rolling into a robust 2022.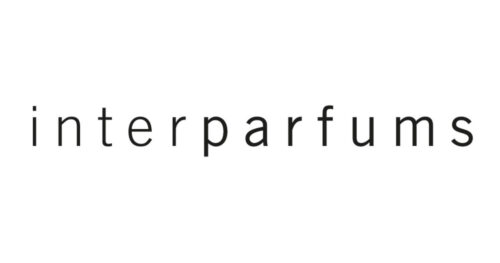 Top Cosmetics Stocks
Revlon Inc (NYSE: REV)
Established in 1932, Revlon is another American cosmetics, personal care, and fragrance company that is headquartered in New York City.
The company has multiple divisions that focus on separate markets, including their name brands, Elizabeth Arden, Inc., Ultima II, and Britney Spears Fragrance.
At least for the past 5 years, Revlon has struggled to pick up its performance after the drop it experienced during the pandemic.
Given the cosmetic market is trending upward, Revlon may be able to recapture its momentum.
Though, only time will tell.
Because this stock has been trending downward for the last six months, long-term investors may want to hold out until the price stabilizes before picking up shares.

Sally Beauty Holdings, Inc. (NYSE: SBH)
Sally Beauty Holdings, Inc. is an American international specialty retailer and distributor of professional beauty supplies, with an HQ in Denton, Texas.
Over 4,000 stores sell and distribute products through the Sally Beauty Supply and Beauty Systems Group businesses.
Meanwhile, over 200 franchises are located throughout North America, Canada, the United Kingdom, Europe, and some Latin American countries.
Besides its extensive selection of professional lines, including Clairol, L'Oréal, Wella, and Conair, Sally Beauty Supply stores offer an extensive selection of proprietary merchandise.
Beauty Systems Group stores, commonly known as CosmoProf stores or Armstrong McCall stores, plus its outside sales consultants, sell up to 9,800 professionally branded products.
It has brands like Paul Mitchell, Wella, Sebastian, Goldwell, and TIGI that are sold exclusively for professional and salon use.
Additionally, the company now sells a wide range of products for African-American women.
SBH topped estimates for its Q1 2022 earnings, with e-commerce sales up by 22% year over year, together with a 6.2% increase in its consolidated gross profit.
The company is busy for the early months of 2022, with a broader product assortment and DIY hair education classes.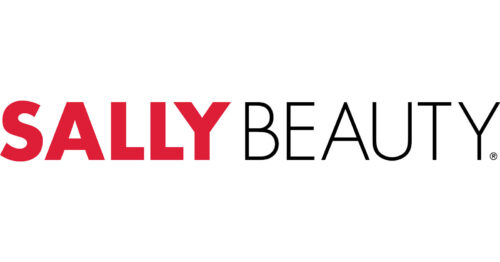 Should You Buy Cosmetics Stocks?
Surprisingly enough, whether there's a pandemic, cosmetic products are still important to the everyday consumer.
While some cosmetics companies have fared better than others because of Covid-19, investors willing to take a chance with the self-improvement and wellness movement could see fantastic returns.
This may be even more the case as society and businesses have opened up in increasing fashions as the Covid-19 vaccine is distributed on a global scale.
Cosmetics Stocks: Final Thoughts
Cosmetic sales appear to be picking up, which could spell good things for investors who have a stake in beauty products.
This trend shows no sign of slowing down, so now could still be a good time to get in.
If you're interested in the cosmetic companies on our list, you can check out popular brokers like Robinhood or Webull.
These aren't the only brokers out there, but they are some of the most accessible.
Remember to do your own due diligence before picking up any shares.
Cosmetic Stocks FAQ
How Can I Invest In Beauty Stocks?
There are several ways to invest in cosmetics brands, including traditional routes and mobile apps like Robinhood and Webull. These apps will let you pick up most stocks on major stock exchanges, like the NASDAQ. You might want to start your search looking for shares with a strong trading volume and good stock catalysts.
Is The Beauty Industry Profitable?
The beauty industry has a lot of profit potential, as it's a staple for many people's everyday lives. While the beauty industry suffered through the pandemic, it looks like it's on the rebound — especially now that public events are available again. Influencers and social media may also push the makeup industry back to a strong recovery path.
Is The Cosmetics Industry Growing?
The cosmetics industry appears to be seeing consistent growth. As events open during the "new normal", we may see a solid spike in beauty care product usage — especially in consumer staples.
What Happened To Cosmetic Stocks?
At the start of the pandemic, cosmetic stocks plunged due to a drop in demand from folks working from home. Also, as cosmetics were considered luxury products, they were one of the first things to go as people had to prepare for more crucial expenses.
What Is The Best Beauty Stock?
Our pick for one of the best beauty stocks to watch out for is Inter Parfums, Inc, which recorded a stellar 2021 and early 2022. While much of the cosmetics industry is bouncing back, Inter Parfums looks like it might be making the most of this trend. Only time will tell, however.