Gold penny stocks could be a great way to provide gold exposure to your portfolio for less than $5. Keep reading for our top picks for the best gold penny stocks to buy now.
Along with other precious metals, gold is a portfolio staple for many investors because it's typically very stable and a potential hedge against inflation. Best of all, you don't need to purchase an ounce of gold for thousands of dollars to get exposure – you can even start investing for as little as $5 by trading gold penny stocks.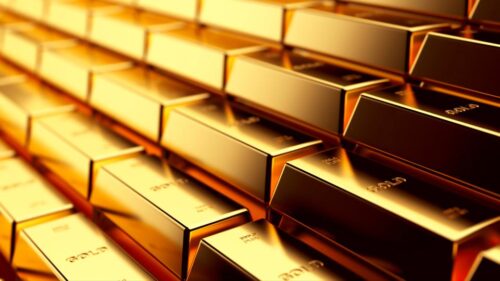 Best Gold Penny Stocks to Buy Right Now
GCM Mining Corp. (OTC: TPRFF)
GCM Mining is a mining and exploration venture based in Canada with operations in South America. Currently, the company runs two large projects in Colombia and Guyana and is the largest gold and silver producer in Colombia.
It has also invested in other mining projects in North and South America to diversify its revenue stream further. Current plans involve combining with Aris Gold to become a leading Americas gold producer.
GCM still has room to increase its production all on its own. The company has indicated that it's only using a fraction of the gold veins available in its Segovia project in Colombia.
As the company lays its groundwork for the future, revenue remains somewhat stagnant even though net income saw a considerable increase in June. Should everything go according to plan, GCM is paving the way for a bright future.
Marathon Gold Corp. (OTC: MGDPF)
Marathon Gold Corp is a Canadian gold company based in Toronto with 100% ownership of the Valentine Gold Project located in Newfoundland and Labrador.
This project is currently in development and is expected to start production in 2023 and has enormous potential. However, the area has yet to be fully explored. Not only will this project be lucrative for Marathon Gold, but it will also provide a huge boost to the local economy.

Marathon Gold Corp. is still a small company with just one mining project. As a result, its stock could experience volatility until this project starts production.
Fortunately, the Newfoundland and Labrador region has huge mining potential and could be part of a long-term investment strategy.
Popular Gold Penny Stocks
Gold Resource Corporation (NYSEAMERICAN: GORO)
Gold Resource is a gold and silver producer and developer focused on the Oaxaca region of Mexico. Mines in this region cover roughly 290 square miles in total area on the surface.
There's an estimated 4.5 tonnes of gold and silver in Gold Resource's two mines. The company has been through some major changes of late, including a new board and senior leadership at the beginning of the year.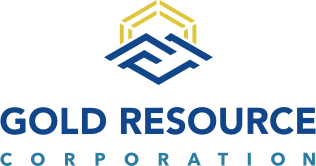 It's also recently acquired Aquila resources, a company with pre-development interests in Michigan. Gold Resource has dropped more than $95 million exploring the state's Upper Peninsula and has 100% ownership of the gold-rich Back Forty area.
The company continues to make headway with revenue and has significant operating income to work with. As Gold Resource finds its stride with its new team, stock prices could really ramp up.
Harmony Gold Mining Co. (

NYSE: HMY)
Harmony Gold is the largest explorer and miner of gold in South Africa. The company digs for gold in nine mines throughout the region.
It also has operations on the island nation of Papua New Guinea in a joint venture with Newcrest Mining Limited based out of Australia.

In 2021, Harmony Gold generated over $2 billion in revenue from over 1.5 million ounces of gold. Such high numbers contribute to a market cap nearing the $1.5 billion mark.
Share prices appear to be rounding the bottom of a dip, signaling a potential for upward momentum. Shareholders can also take part in a 1.93% dividend yield.
Calibre Mining Corp. (OTC: CXBMF)
Calibre Mining currently has five producing gold mines between Nicaragua, Washington, and Nevada. The company is headquartered in Vancouver, Canada, and has been in business since 1969. This feat makes it one of the oldest companies on this list.
Calibre uses a "hub and spoke" exploration strategy, which helps it maximize production from its existing assets while also continuing exploration.
The company recently committed to expanding its portfolio even further by acquiring Fiore Gold Ltd. — an American gold producer — in January. The Nevada mine was one benefit of this purchase.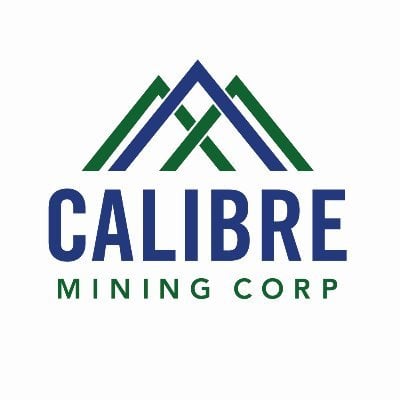 Financially, Calibre is currently operating with no interest-bearing debt and has increased the amount of cash it has on hand considerably from the beginning of 2022.
It hit record quarterly gold production numbers earlier this year and shows no sign of slowing down. All this positive momentum could bode well for the future of this stock.
Gold Penny Stocks Under $1
Paramount Gold Nevada Corp. (NYSE: PZG)
Paramount Gold is an American mining venture with operations in Nevada, Oregon, and Idaho. Its biggest asset is the Sleeper Gold project, which has been producing for decades and continues to generate strong output numbers.
The company is now focused on moving its other sites towards production. Recently, Paramount Gold completed positive surveys of its newer sites in Nevada.

Although the company has a small market cap, it's managed to keep its balance sheet relatively clean. Further, Paramount Gold managed to keep its cash flow strong, always a good sign for a penny stock.
Share prices have been on a downward slide, but a good financial quarter could turn things right around. With mines just waiting to be tapped, Paramount has plenty of potential for growth.
Avino Silver & Gold Mines Ltd. (NYSE: ASM)
Avino Silver & Gold Mines has been in business since the late 1960s. While its corporate headquarters are in Vancouver, the company produces its gold through a wholly-owned mine in central Mexico.
The company produces a full portfolio of precious metals, including gold, silver, copper, and zinc. This diversity is essential to the company's long-term success. If the price of any one of these metals drops unexpectedly, Avino Silver & Gold Mines still has other sources of income.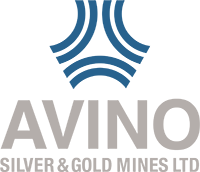 It has two other Mexican mines in the works, with Avino's most recent acquisition in March of this year.
While this stock has struggled somewhat over the past few years, revenue continues to move in the right direction. Should this trend continue, investors interested in this gold penny stock may be able to ride these financial waves.
Labrador Gold Corp. (OTC: NKOSF)
Labrador Gold is a Canadian explores the far north for untouched gold. The venture has three projects in different areas of northern Canada, each forecasting substantial amounts of the rare metal.
One of these projects has a 50,000 drill campaign underway to reach high-quality gold along the Appleton Fault Zone. Although Labrador has no revenue yet, it sits on a considerable cash reserve to pave the way for upcoming mining operations.
Labrador Gold has a positive outlook for 2022 with hopes of discovering new veins and additional opportunities. When operations begin in earnest, share prices could reach new heights.
Should I Buy Gold Stocks?
Gold has always been a popular investment during turbulent economic times because of its inherent value and its ability to hedge against inflation.
Gold bullion cannot entirely lose value, unlike stocks, ETFs, and many other assets. However, buying physical gold as an investment is unrealistic for many people.
Investing in gold penny stocks could be a great alternative. These stocks benefit when gold prices go up, and you don't have to worry about storing physical gold. Gold penny stocks have share prices of $5 or less, making it easier for investors on a budget to buy-in.
It's important to note that low-priced stocks can be volatile, often due to low trading volume. If you're interested in investing in gold penny stocks, you need to understand the company's business model and the risks involved. However, if you are savvy with your penny stock investments, they can result in solid returns.
Where to Invest in Gold Penny Stocks
To invest in the stock market, you'll need to set up your own brokerage account.
There are many different brokerage accounts to choose from, but some stand out among the crowd.
Apps like Webull and Robinhood make it easy to trade gold penny stocks.
These apps are designed for retail investors and offer handy features like fractional shares, no commission fees, and investor education.
It's important to note that many gold penny stocks are also OTC stocks.
Not every platform offers OTC trading, so if you're interested in these stocks, look for a broker who does.
Gold Penny Stocks: Final Words
There are plenty of gold penny stocks on the market right now with excellent potential.
This precious metal can add a lot of value to a portfolio if you pick the right stock.
Also, investing in these gold mining companies can help you create a diverse portfolio without having to buy commodities directly.
There are other options, like silver, but their industrial uses make them more susceptible to market forces.
If you're looking to do some precious metal investing, take a look at gold first.
Gold Penny Stocks FAQ
Want to learn more about gold penny stocks? This FAQ may have the answers you're looking for.
Can you make millions on penny stocks?
It's very unlikely you'll make millions of dollars on a penny stock unless you find the right company at the right time. Anyone buying and holding shares of Amazon or Facebook through all their initial ups and downs will tell you it's possible.
Are gold stocks a good investment?
Gold stocks serve as an inflation-resistant means to invest in the stock market. Since most individuals can't buy large quantities of physical gold, these socks prove a reasonable alternative.
Will gold ever lose its value?
We can never say never, but gold has historically shown its ability to maintain value over the long term. Even with occasional dips, the commodity always bounces back.
Is gold or silver a better investment?
Each commodity can serve a purpose in your portfolio. Gold is more expensive and less susceptible to inflation. Silver is used both as jewelry and also in many technological applications.
What makes gold so expensive?
Gold is sought after for its lustous qualities and has been so for millennia. It is a scarce commodity and relatively hard to extract, making it hard to come by.