Follow along with our Augusta Precious Metals review for a full breakdown of this precious metals IRA provider.
Augusta Precious Metals offers an effortless route for investing in precious metals through a self-directed gold or silver IRA.
One of the major draws here is the company's stated commitment to quality on all fronts — from the purity of its metals to its customer service.
But does this precious metal provider really deliver?
Read our Augusta Precious Metals review to find out!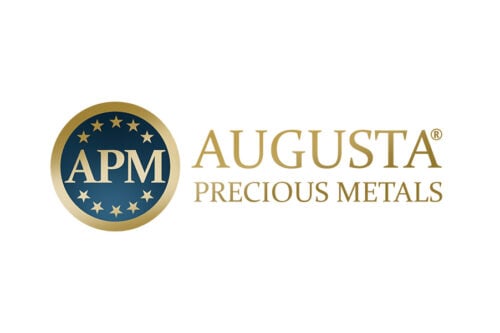 What Is Augusta Precious Metals?
Founded in 2014, Augusta Precious Metals is a new and budding precious metals IRA company that provides a personalized approach to investing.
It caters to customers across the US, with clients in all fifty states.
Aside from providing a solid catalog of metals at a purity higher than industry standards, APM offers many research materials to help you feel confident about your purchases.
In fact, there are plenty of Augusta Precious Metals reviews online that testify to this.
But how does Augusta Precious Metals run such a smooth operation?
This is largely in part thanks to its expert leadership team.
Let's find out who they are.

Augusta Precious Metals Team
The CEO of Augusta Precious Metals, Isaac Nuriani founded the company to help retirees and IRA clients diversify their savings into precious metals.
He's an economics alumnus from the University of Los Angeles and a member of the Industry Council for Tangible Assets (ICTA),
Devlyn Steele is the lead economic analyst and director of education.
He's a graduate of Harvard Business School and has over three decades of experience in the financial services sector.
Now that you know more about the team, we'll dig into how the service works.
How Does Augusta Precious Metals Work?
Augusta works exclusively with silver and gold IRAs — for now, at least.
Anyone with a self-directed IRA can contact Augusta Precious Metals to buy precious metals for their account.
Also, if you don't have an IRA set up already, the APM metals team can walk you through the entire process, and they have a list of quality custodians they can set you up with (more on that later).
The service provides a hands-off approach to investing that sets it apart from other IRA companies.
It's important to note that Augusta Precious Metals requires a minimum investment of $50,000.
This threshold allows the company to work with fewer but high-value clients.
While the high minimum can price some folks out of using the service, the trade-off is a more personalized approach.
>> Already sold on Augusta? Click here to sign up today! <<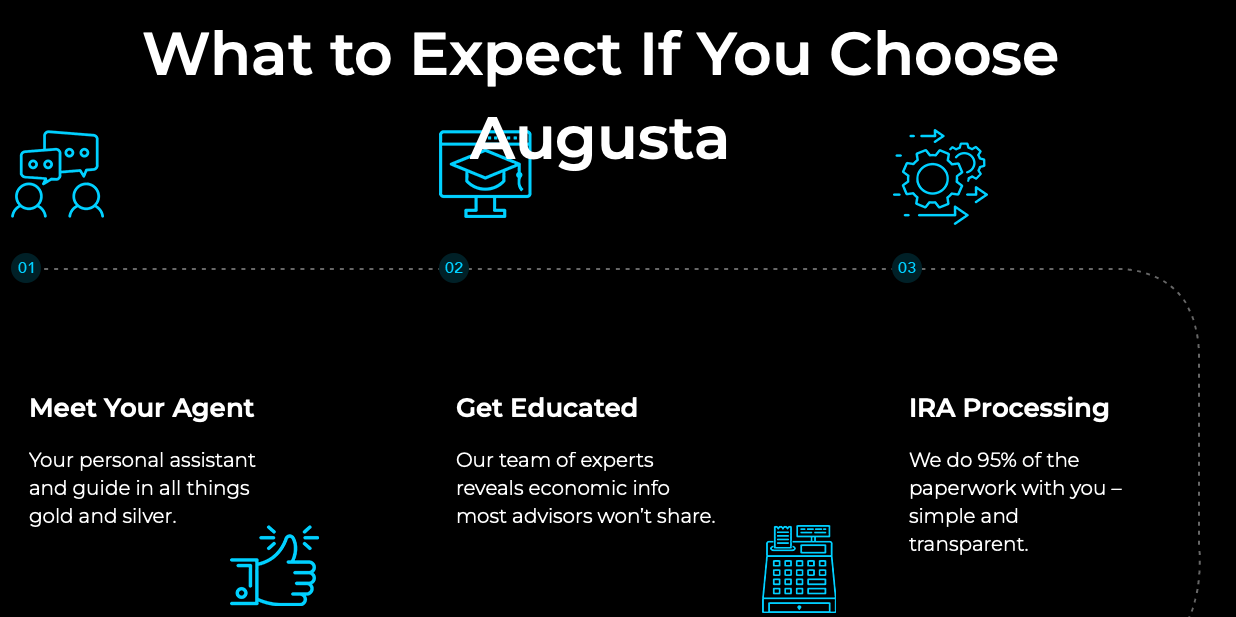 Is Augusta Precious Metals Legit?
Augusta Precious Metals has a largely sterling reputation with little to no online complaints about the company.
It maintains an A+ rating on the Better Business Bureau and has been BBB accredited since 2015.
The company also has a AAA rating via the Business Consumer Alliance.
How to Set Up an IRA with Augusta Precious Metals
Setting up precious metals IRAs can be completed in three easy steps.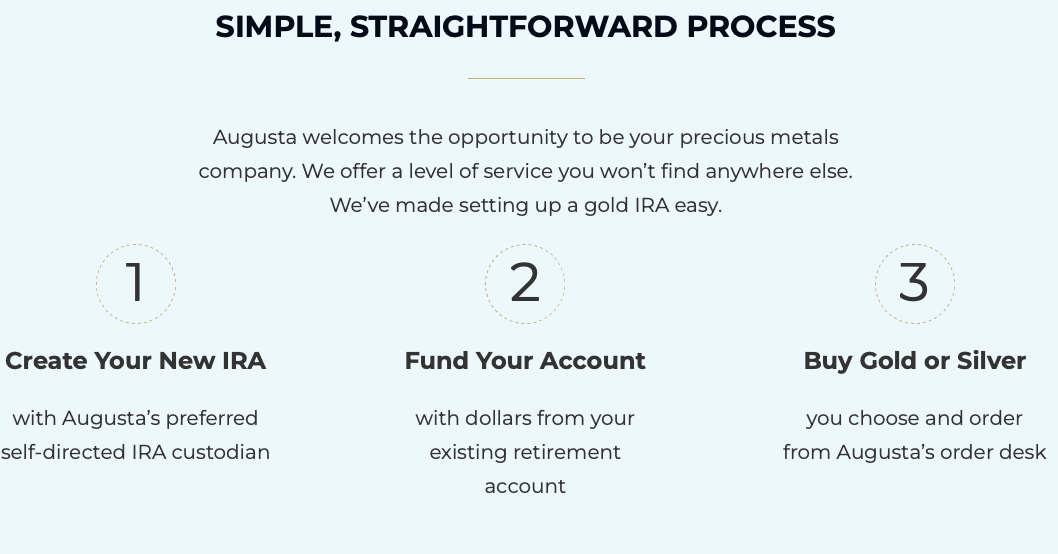 Step 1: Setup a new IRA under a self-directed custodian.
Standard IRAs don't allow for investment in physical assets such as gold, silver, real estate, or bitcoin.
So you'll need to set up a self-directed IRA.
Augusta Precious Metals works with three custodians to choose from.
Once you set up your account, you're ready for the next step.
Step 2: Transfer and roll over from your existing IRA.
Once an IRA is converted into a self-directed IRA, the customer can access the account funds to make a precious metals purchase.
The IRA still retains its special tax benefits, and customers can give standing instructions to their banks for the transfer and rollover of funds.
Step 3: Buy and sell gold and silver coins from Augusta Precious Metals' order desk.
After the IRA transfer is completed, the customer can begin buying and selling physical precious metals through Augusta Precious Metals' Order Desk.
Augusta Precious Metals representatives provide a walk-through of the entire process.
>> Ready to start your gold or silver IRA with Augusta? Click here to sign up! <<
Augusta Precious Metals Features
IRA Custodians

Gold IRA

Silver IRA

Gold and Silver Coins and Bullion

Precious Metals Storage

The Free Augusta Gold & Silver Guide
IRA Custodians
Augusta has enlisted the services of the three most reputed custodians to help you convert your existing IRA into a self-directed IRA, including:
Equity Trust

GoldStar Trust Company

Kingdom Trust
Equity Trust
Equity Trust is an IRS-approved custodian of tax-advantaged accounts.
It has over 45 years of experience offering custodian and administrative services for IRAs, currently overseeing over $34 billion in tax-advantaged accounts.
GoldStar Trust Company
Gold Star has over 30 years of experience and oversees $2 billion of assets under custody.
A trust branch of Happy State Bank, GoldStar Trust provides self-directed IRA services to over 40,000 customers.
Kingdom Trust
Kingdom Trust is one of the youngest but fastest-growing trust custodians.
Founded in 2009, it acquired 50,000 customers and $5 million in assets under custody by 2014.
It is also one of the leading bitcoin custodians, with $18 billion in bitcoin assets under custody.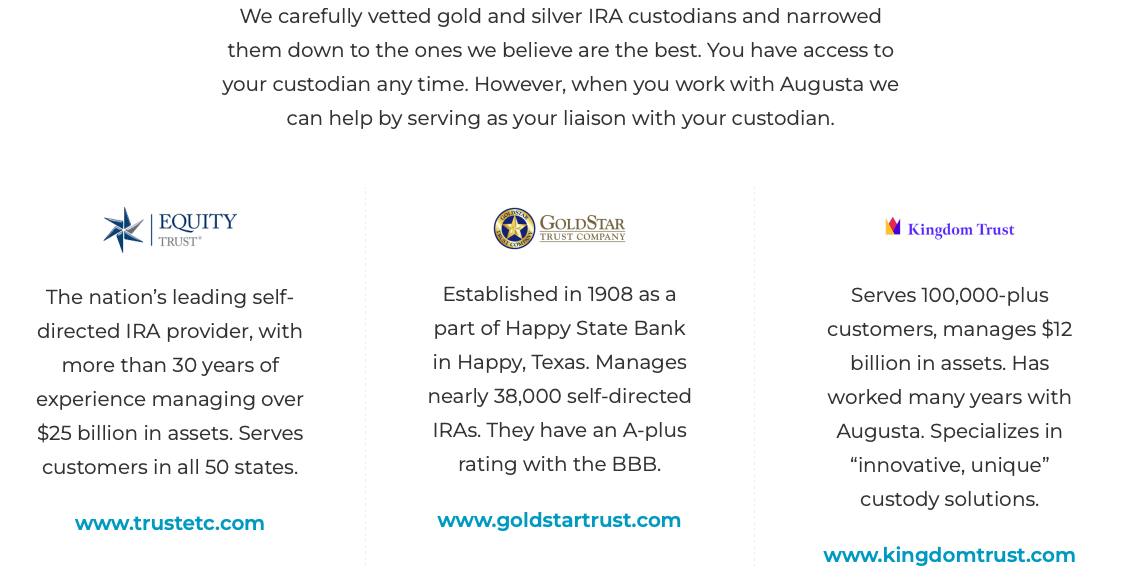 >> Get started with a precious metals IRA today! Just click here! <<
Gold IRA
Augusta Precious Metals offers pure, popular, and premium gold coins and bars for an IRA or cash account.
While physical gold for an IRA account must be 99.5% pure, Augusta Precious Metals provides gold bullion at 99.9% purity and coins that exceed purity requirements.
So this precious metals company is really going above and beyond to ensure that clients are getting the highest quality product on the market.
Even better, Augusta also offers a wide range of gold coins and bullion.
Some of the gold coins and bullion offered for IRA customers include:
American Eagle Coin

American Buffalo Coin

Canadian Maple Leaf Coin

Philharmonic Gold Coin

Krugerrands Gold Coins

Gold Bar 10oz
Silver IRA
Augusta Precious Metals presents a range of silver bullion and coins for IRA and Cash accounts.
To be eligible for IRA investments, physical silver must be 99.9% pure.
Augusta offers Canadian Silver Maple Leaf coins and American Silver Eagle that qualify for IRA investments.
As per the Augusta Precious Metals Review, some coins offered to customers for a silver IRA include:
American Silver Eagle

Canadian Silver Maple Leaf

America The Beautiful Cumberland Gap

America The Beautiful Fort Moultrie

America The Beautiful Effigy Mounds

Canadian Silver 5 Blessings

Silver Bar
Augusta Precious Metals Storage
The gold and silver bullion purchased with a self-directed IRA are kept in a safe depository.
To ensure compliance and confidentiality, Augusta Precious Metals has enlisted the services of the Delaware Depository, which has safe depository facilities across the United States.
Augusta Precious Metals clients can visit depositories with an appointment to view their precious metals in the vaults.
The Delaware Depository is a non-government facility and is covered by all-risk insurance.
Apart from an annual fee, there are no hidden fees, which is a nice change of pace compared to other gold IRA companies.
The Free Augusta Gold & Silver Guide
Augusta Precious Metals provides a free guide to its investors, detailing how the investment and purchasing processes work.
The guide gives a step-by-step look at what precious metals can be used in a gold IRA.
This free guide is a perk that other gold/silver investment platforms don't offer.
Investors can order a copy of this free guide on the Augusta Precious Metals website.
If you're new to silver or gold IRA investments, you can find a lot of value here.
>> Get your free guide today! Just click HERE! <<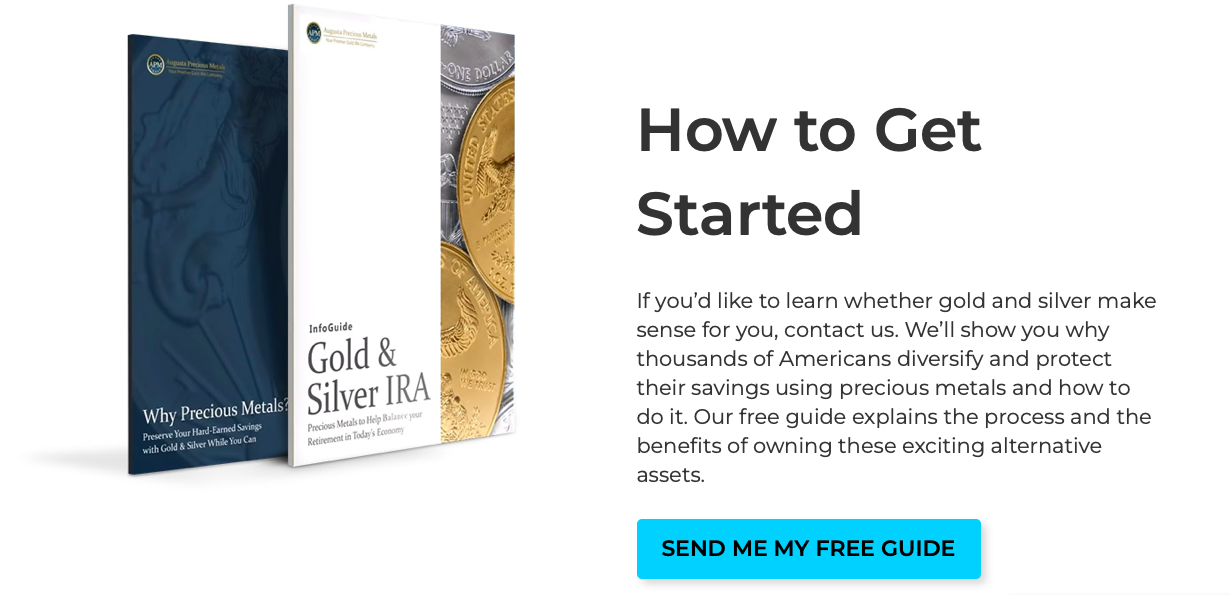 How Much Does Augusta Precious Metals Cost?
Prices of precious metals fluctuate per market conditions, so the exact cost of gold or silver will depend on the price of the bullion coins at the given point in time.
However, Augusta Metals provides a hassle-free buying process, offering customers the lowest price of the precious metal within seven days from when the gold or silver was purchased.
Augusta Precious Metals Fees
There are a few fees applicable to an Augusta Precious Metals IRA, which include:
The cost of setting up a gold IRA with Augusta: $50

IRA custodian maintenance fee: $80

Storage fees of gold and silver bullion bought under IRA: $100
>> Sold on Augusta? Click here to sign up NOW! <<
Augusta Precious Metals Cancellation Policy
Augusta offers customers the freedom to sell or return precious metals holdings at any time.
Anyone purchasing premium gold or silver can cancel their order within seven days, no questions asked, and receive their money back in full.
For its returns, the company maintains a 24/7 help desk.
A "sell" order is processed the moment it is placed, and the customer's money is transferred to their registered bank account.
Augusta Precious Metals Pros & Cons
We found a lot to like during our Augusta Precious Metals review, but there are some places the service could improve on.
Pros
Portfolio Diversification

– The investment opportunities that Augusta Precious Metal provides diversify investment portfolios and could reduce the risk of overexposure to asset or market downturn.

Excellent customer service

– Setting up a self-directed IRA account is a breeze with Augusta's customer service.

The Depository

– You can visit the depository where your precious metals are stored.

Coin Selection

– There are a huge variety of coins to choose from.

Purity

– The purity of its gold is above industry standards.
Cons
High Investment Minimum – The major con of Augusta Precious Metals is that it requires a minimum initial investment of $50,000.
Limited Selections – You can only invest in gold and silver with Augusta Precious Metals. There are no other alternative assets.
>> Does Augusta sound like a good fit for you? Click here to join TODAY! <<
Augusta Precious Metals Customer Reviews
Few companies can say they have as many five-star ratings across multiple third-party review sites.
Check out these reviews from Augusta Precious Metals to see what others are saying.
Let's take a look at its TrustLink rating first.

What about BBB reviews?
Let's check in on Google reviews…

Even the Augusta Precious Metals Glassdoor ratings are stellar.
So you don't have to take our word for it, it's clear a lot of people hold this Gold and Silver IRA company in high regard.
Is Augusta Precious Metals Worth It?
The reviews speak for themselves, Augusta Precious Metals is a trusted gold and silver IRA provider.
It has an extensive catalog of coins and bullion to choose from and takes every initiative to help clients during every step of the process.
While the $50,000 minimum investment might turn some away, we feel that the trade-offs could be well worth it.
Bottom line, Augusta Precious Metals might just be one of the top gold and silver IRA providers out there.
>> That's it for our Augusta Precious Metals Review! Sign up TODAY! <<