In the past, Dogecoin has made some surprising leaps in value that few investors saw coming.
But can Dogecoin reach 1000 and regain its momentum?
When Dogecoin rose from $0.0002 to over $0.70 in a matter of months — a rise that took the entire economy by surprise — many people were left wondering, "Can Dogecoin reach $10, $100, and even $1000?"
The reality is that what the future holds for Dogecoin is only a guessing game, as its value is heavily tied to speculation.
And that is part of cryptocurrency's appeal — especially meme coins.
That being said, there are some reasonable assumptions you can surmise by looking at the data and trends.
Let's start by looking into the history of the canine cryptocurrency, Dogecoin.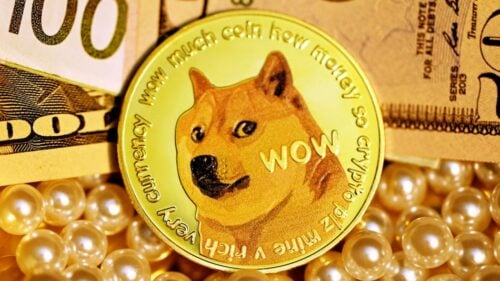 What Is Dogecoin
When Dogecoin was developed, most people hardly realized that the meme coin had a willing audience of supporters ready to invest in it.
Part of its charm was the fact that the founder, Jackson Palmer, made Dogecoin to make light of the frenzy toward cryptocurrencies.
Many Redditors found the coin a comical investment, and its popularity grew from there.
According to its engineers, a week after launching, Dogecoin became the second-largest crypto used for internet "tipping."
Several months into its unexpected successful launch in 2013, the freewheeling fun lost a bit of its charm and fell off the crypto market's radar.
That was until February 2021, when the self-proclaimed "Doge father" AKA Tesla's CEO Elon Musk, sent out a flurry of Dogecoin-related tweets.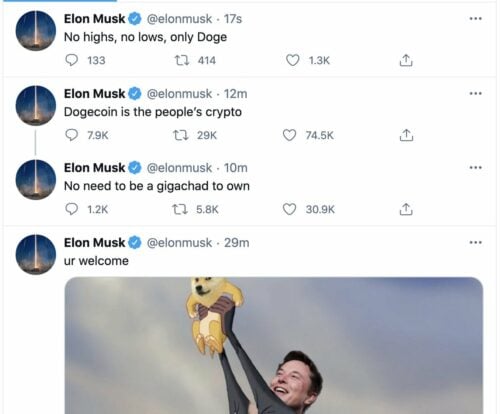 The tweets increased Doge's market price by 31%, with a record high value of 0.083745 per coin.
The Binance coin currently ranks among the top ten digital coins in terms of market value in the cryptocurrency market.
How Much Is Dogecoin Worth in 2022?
Like many cryptocurrencies, Dogecoin's price fluctuates with the economy.
So far this year, it has ranged from $0.12 to $0.30 per coin.
Dogecoin's price has skyrocketed up to 14,000% in value over the last 52 weeks and has had a total market cap of almost $80 Billion.
To put that in perspective, if you bought a single Dogecoin in May 2016 at 0.000227 and sold now at $0.27, that's a profit of over 105,726%.
What Is the Future Dogecoin Price Prediction?
Like regular currency, Dogecoin is subject to changes in the market.
With inflation soaring, some could see Dogecoin and other digital currencies as refuges from the influence of the treasury printing money.
That being said, DOGE has fallen on hard times since its peak, and its price has been steadily decreasing ever since.
Still, the Dogecoin community firmly believes this coin has a high probability of becoming a mainstream cryptocurrency.
As with any volatile investment, there will likely be serious price swings in either direction along the way.
Doge initially traded for less than a cent and has been comfortably hovering around 10 cents for some time now.
That's not a bad place to be compared to other cryptocurrencies in the meme market, but it's a far cry from where its price used to be.
What Is Dogecoin's Market Capitalization?
A crypto market capitalization, also known as the market cap, is the total market value of a cryptocurrency.
You can calculate the Crypto market cap by multiplying the price of the crypto with the total number of coins in circulation.
The total Dogecoins in circulation is estimated at 131.88 billion.
According to Jenny Ta, CEO of CoinLinked.com, Dogecoin will soon reach a market cap of $1 Trillion.
Can Dogecoin Reach 1000?
If you're trying to make a Dogecoin price prediction, you'll want to take into account that one of the primary factors limiting the coin's trajectory to $1,000 is its coin circulation limit.
This digital currency is mined every second, giving it a near-infinite supply.
10,000 more Dogecoins are mined every minute of every day, equating to approximately over five billion DOGE per year.
This unlimited supply can negatively impact value with time.
The fact that Dogecoin has no coin cap, and the block reward is way higher (10,000 Doge coins) than other coins, such as Bitcoin (6.25), makes Dogecoin price prediction quite difficult.
Still, $1,000 doesn't appear to be in the cards for this canine coin, unless something changes.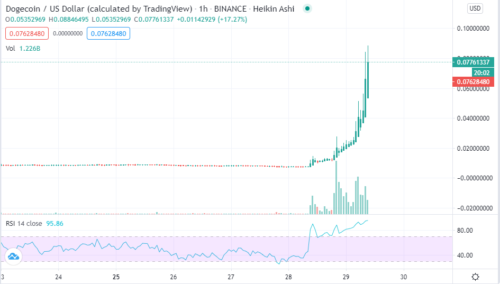 The 2021 spike in Dogecoin market value was partly due to celebrity endorsements, Covid-19 panic investment, and other market events.
This is the highest the coin has ever been valued, and it still did not reach $1.
Can Dogecoin Reach 10000 Dollars?
If Dogecoin is very unlikely to reach 1000, then $10,000 is a pipe dream.
As it stands, all the countries' GDP combined is not enough for Doge coins to even reach highs of $100.
By 2030, it would require $180,000 billion for every US dollar that Dogecoin was to gain.
This means that there would have to be $20 trillion invested in Dogecoin.
The GDP of the US alone is $18 trillion, with the total world's GDP being $87 trillion.
Even if investors put that much money into Doge, there is no technical analysis available on whether Doge blockchain technology could handle that amount of volume.
What Will Dogecoin Be in 2025?
Predicting the future is more about speculation than knowledge.
As with any investment vehicle, including traditional money, there is no absolute way to know what the value will be at any given time.
What Is the Maximum Value Dogecoin Can Reach?
Assuming Dogecoin retains its popularity and becomes widely accepted, it could grow exponentially.
Some experts believe that $1 and even $10 is feasible, while fans hope it will go to the moon.
Still, you might not want to bank on these projection unless DOGE starts seeing some movement again.
Is Dogecoin a Good Investment?
If you're wondering if you should buy Dogecoin, answers will vary.
Those who bought Dogecoin before 2021 have reaped colossal rewards from a sudden hike in DOGE's price this year.
Anyone who buys DOGE within the decade may benefit as well, as other spikes could happen.
There's no way to know for sure, though.
It's important to note that just like any other cryptocurrency, buying Dogecoin involves a level of risk.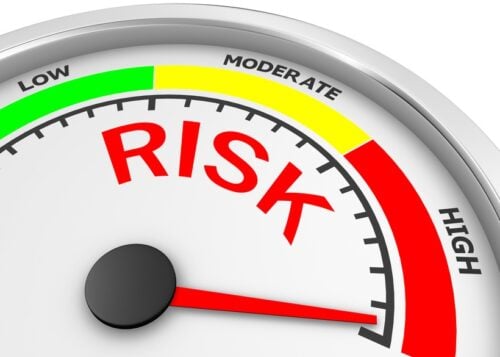 Doge price is almost exclusively built on speculation, meaning that it's very volatile — even by crypto standards.
However, mining Doge does not demand costly equipment or complicated expertise.
So while the $1,000 mark might be unrealistic, there could be some reasons to invest in Doge coin.
But you probably shouldn't treat it like it's going to be the next Bitcoin.
Should You Buy Doge?
Really, meme coins in general are in a completely different camp that heavily relies on hype to increase the price.
However, you can begin by buying a few Dogecoins and familiarizing yourself with crypto.
This could be a solid introduction if you're new to investing, and don't mind testing the waters without worrying about trying to turn a profit.
It's anyone's guess when Doge price will rise again, though.
Keep in mind that the Dogecoin transfer fee is relatively average, but it's not the lowest, so you might not want to move it around back and forth from wallets.
Traders mostly use Dogecoin as an investment vehicle to seek speculative gains rather than as a HODL (hold on for dear life) investment.
Is Dogecoin Safe?
In the world of investing, "safe" is a relative word.
There are no safe investments, as any company can fall on hard times.
DOGE is a meme coin, which is highly speculative.
And this type of altcoin is considered riskier in nature.
Can Dogecoin Reach 1000: Final Words
Dogecoin was designed as a joke to poke fun at the crypto hype, as well as how people buy coins without fully comprehending how cryptos work.
The joke obviously backfired: Dogecoin's value is now undeniable.
Still, you should do your own research and seek professional financial advice concerning all crypto coins.
Dogecoin value could soar or plummet without warning, so be ready.