Non-fungible tokens (NFTs) have taken the world by storm over the past year. But how do you invest in NFT stocks without directly purchasing these digital assets? Follow along to find out our picks for the top NFT stocks to watch out for in July 2022.
NFT Stocks to Watch
Coinbase Global (NASDAQ: COIN)
Coinbase is a popular app for buying, selling, and managing cryptocurrency. The company was birthed out of the desire to make Bitcoin more accessible to the masses, now having over ten years in business.
Its app is already in the hands of over 89 million users in 100 countries around the globe. Crypto traders can also find up-to-date prices on coins and perform fast trades.
Alongside cryptocurrency, Coinbase is in the process of building the world's easiest-to-use NFT marketplace. Using Ethereum from a Coinbase wallet, buyers can pick up NFTs with the push of a button.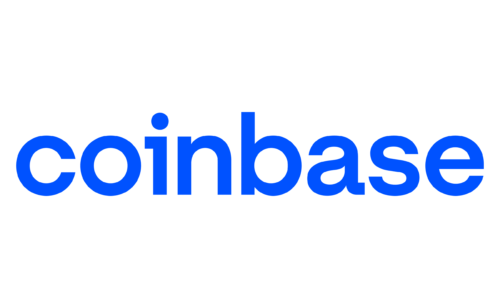 The waitlist for early access is already full as everyone waits for the program to go live. There's no clear indication when the platform will open, but all signs point to it happening soon.
Coinbase brought in $2.5 billion in revenue and significantly surpassed financial goals in the last quarter alone. Despite great numbers and hype surrounding the launch of Coinbase NFT, share prices have been in decline.
However, Coinbase became the first cryptocurrency business recently to be included on the Fortune 500 list, which ranks the 500 biggest businesses in the United States based on revenue.
Coinbase ranked 437 on the list with $7.8 billion in revenue during the fiscal year 2021. The platform is one of "many pandemic winners," according to Fortune editor-in-chief Alyson Shontell, and a business that "thrived under the unusual circumstances of COVID."
Perhaps now is the ideal time to buy in before shares head upward again.
Dolphin Entertainment Inc. (NASDAQ: DLPN)
Dolphin Entertainment is one of the biggest names in the NFT space right now. It is a premium content development company focusing on entertainment marketing and publicity services.
Currently, this company has three core subsidiaries; Shore Fire Media, 42West, and the Door. At first glance, Dolphin Entertainment appears to be a standard entertainment marketing company.
However, it has set itself apart by starting an NFT division called Dolphin Digital Studios.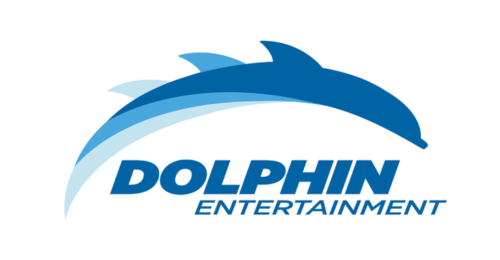 Through this division, the company helps corporate and individual brands launch and market their own NFTs. Its first NFT series is for the Hall of Fame Resort and Entertainment company called Playbooks.
These digital collectibles provide exclusive audio commentary from former NFL stars. The company recently started its own NFT marketplace together with FTX.US, simplifying the NFT buying experience.
The most recent earnings report for the corporation summarized its performance over the previous year, indicating positive outcomes for both its balance sheet and operating income.
Revenue in 2021 increased by 49% to a record $35.8 million. Without depreciation and amortization or a change in the fair value of contingent consideration, the business also managed to turn operating income positive.
A major accomplishment for any micro-cap public business, it finally reached a working capital surplus with more cash on hand than all outstanding debt. This has enabled the company to remove its going concern status.
eBay (NASDAQ: EBAY)
eBay is a leading e-commerce company operating a global platform where buyers and sellers can connect and transact.
The company has more than 170 million active buyers and over 1 billion listings and is well-positioned to capitalize on the growth of the global e-commerce market. Alongside its marketplace, eBay has recently made strides in cryptocurrency efforts.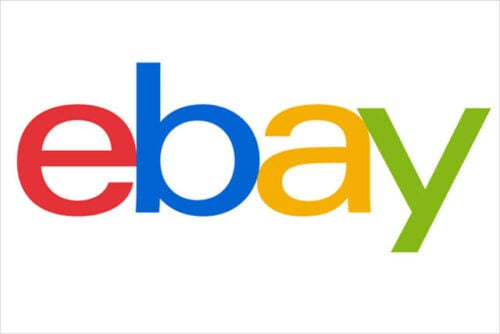 In last year's announcement, the company said that it would start hosting NFTs. And just recently, the e-commerce giant purchased NFT marketplace KnownOrigin to advance its goals of trading digital assets.
The agreement should support eBay's initiatives geared toward collectibles. Recently, the business introduced a vault service to safeguard the tangible belongings of its clients, including priceless sports cards.
Due to the pandemic, the value of many trading cards has increased, and collectors and investors are more in need of services like discovery, grading, storage, and trading.
Cloudflare Inc. (NYSE: NET)
Cloudflare is a tech venture that focuses on web infrastructure and security tools. This company primarily serves businesses as they develop their websites.
Most people wouldn't consider Cloudflare to be an NFT company, as its primary focus is reverse proxy services for companies in tech industries. It essentially supports rich media content, like videos and photos.
Video streaming has become the norm, and Cloudflare services are in high demand. However, its Cloudflare Stream platform has actually been very helpful for those who want to sell NFTs online.
The Cloudflare Stream platform was initially designed for video publication, but the company updated it after seeing just how much the NFT trend had taken off. Once a creator has developed an NFT, they can use Cloudflare Stream to upload it securely.

Operations may be complicated, but Cloudflare's financials are considerably easier to grasp. The ability of Cloudflare to continuously construct products on top of its network has significantly increased its total addressable market.
Market opportunity has increased from $32 billion in 2018 to $115 billion in 2019 with a route to $135 billion by 2024. If a few of Cloudflare's more recent products see greater success than anticipated, that number might potentially increase.
With little under $1 billion in expected yearly revenue this year, Cloudflare is still in the very early stages of its growth story. Overall, Cloudflare is an incredibly successful SaaS company that will continue to see steady business as the NFT craze continues.
Funko (NASDAQ: FNKO)
Funko is a company that makes collectible toys called Funko Pops and unique apparel. Its toys are immediately recognizable because of their unique bobblehead design.
Some popular Funko Pops designs feature Marvel characters, Disney characters, Harry Potter characters, and major sports stars. Because of its charming and unique design, many consumers have already collected Funko products.
The company releases new items frequently and even offers limited release items to keep customers coming back. Last year, Funko bought TokenWave, allowing it to finally grab a piece of the NFT mania that erupted in the wake of the outbreak.

Funko claims that its initial token offers "sold out in minutes", possibly paving the way for a whole new and rapidly rising revenue source in the near future.
Looking at Funko's most recent financial reports, it appears that its investors may be on the money. With net sales up 63% from the prior year to $308 million, Funko posted record first-quarter earnings.
Earnings per diluted share rose by 20% to $0.23 as a result of a 31% increase in net income.
Funko is also strengthening its status as a pop-culture icon with the recent acquisition of high-end collectible business Mondo. The company is best known for its limited-edition vinyl records and screen-printed posters.
Wall Street might be underestimating Funko's potential given the company's previous performance and the fairly conservative predictions for the year. The company's stock remains relatively cheap at present, making it a potentially great time to dive in.
PLBY Group, Inc. (NASDAQ: PLBY)
PLBY Group produces pleasure and leisure products to promote happier and healthier lives. The company is responsible for the Playboy brand, generating billions of dollars from over 180 countries worldwide.
Its products encompass clothing lines for men and women, with jewelry and sports gear accessories. In October, PLBY launched its Rabbitars program with over 11,900 unique rabbit-themed NFTs. The site currently gives the option to pay in cash or common cryptocurrencies.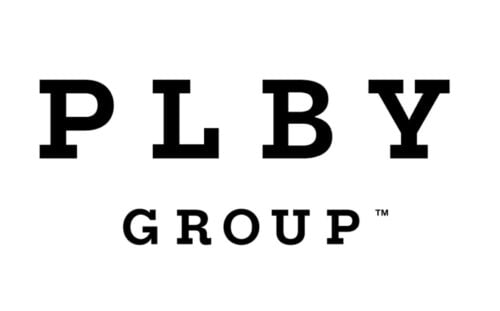 The Playboy ecosystem as a whole worked together to create a flywheel that would propel long-term growth.
The company has 63 percent year-over-year growth, strong customer demand for its brand and goods, and ongoing development of its digital strategy for Centerfold.
We think it can potentially achieve significant growth throughout the PLBY Group's product offerings. This is all thanks to Playboy's enormous worldwide reach and Centerfold's valuable role as a source of organic client growth.
What Are NFTs?
NFTs are unique digital assets that are encrypted in a blockchain. Most use the Ethereum blockchain, but some NFTs use other blockchains. Most NFTs right now are forms of digital art, pop culture collectibles, and photography.
Many people see NFTs as the future of art collecting, but there are still many challenges to keep in mind as the NFT market grows. Most notably, there's a significant difference between physical and digital spaces and assets.
While physical artwork is impossible to replicate to the same quality, this isn't true for digital artwork. However, NFTs are encrypted in the blockchain to provide security. While someone could replicate a digital art file, only one person can own the NFT.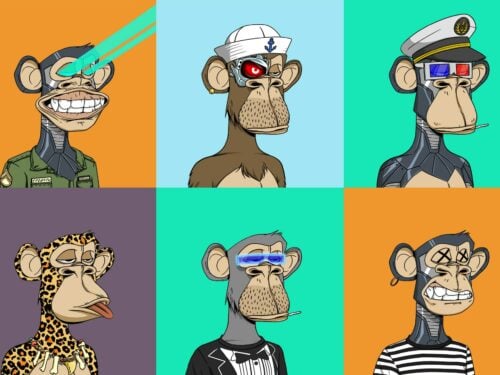 This means that NFTs are essentially a status symbol, and buyers want to be the first and only to have the digital asset. Many people are also purchasing NFTs as an investment, hoping that these rare collectibles will continue to gain financial value.
Some NFTs have already sold for millions of dollars, which has only added to the hype. The most expensive NFT so far sold for $69 million. This was a compilation of artwork from an artist named Beeple.
However, celebrities have also sold NFTs on the stock market — some have generated a significant amount of controversy. For example, the musician Grimes has sold over $6 million worth of art in NFTs. Snoop Dogg and Lindsay Lohan have also released music as NFTs.
The NBA's Chicago Bulls launched their own NFT collection earlier this year.
NFT Stock Is a More Accessible Way to Enter the Market
Since these NFTs are so expensive, they aren't accessible to the average consumer. In addition, buying NFTs directly can come with some risks. As a result, many investors have turned to the stock market instead.
Many companies are launching independent NFT marketplaces and other consumer and creator tools. Traders are investing in these companies' stocks to skip the red tape and dodge the immense cost of buying NFTs outright.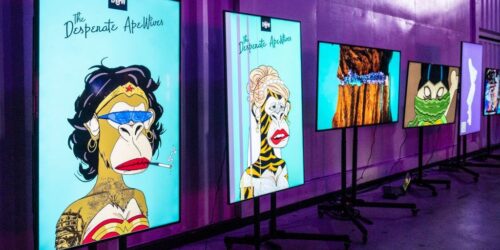 Where to Buy NFT Stocks
At present, companies presenting NFTs are typically well-established with years of business. As a result, they're listed on major exchanges such as NASDAQ or the NYSE.
Both Robinhood and Webull offer the power to buy from these exchanges completely commission-free.
Robinhood is geared toward beginner traders with an easy-to-use format and simple interface.
Webull has more complex trading tools better suited for investors with more experience.
Best NFT Stocks: Final Thoughts
NFTs are one of the most fascinating forms of cryptocurrency to hit the market over the past few years. There's an expansive range of NFTs to choose from, with some extremely valuable.
If NFTs continue to grow in popularity, NFT stocks could also continue to generate strong returns. So investing in NFT stocks now could be a great way to buy into this trend before it becomes even more mainstream.
NFT Stocks FAQ
Follow along for our answers to the most commonly asked questions about NFT stocks.
What Can NFTs Be Used For?
NFTs provide a new way to represent and trade digital assets. It can be used for anything from virtual game items to real estate ownership. Because it is unique, NFTs can be used to create a digital scarcity that drives demand and increases value.
Can You Invest in NFT in the Stock Market?
Yes, traders can invest in a variety of firms that have their fingers in the NFT industry. This covers persons who develop NFTs, run marketplaces, sell NFT collections, and other similar businesses. Popular NFT stocks include Coinbase, Dolphin Entertainment, and eBay.
What Is the Most Expensive NFT Ever Sold?
A combined total of 30,000 collectors came together to put down a $91.8 million bid on an NFT called the Merge, created by digital artist Pak. It looks like nothing more than two white spheres surrounded by an endless sea of black.
Why are NFTs So Expensive?
NFTs represent unique, irreplaceable digital artwork that provides exclusive ownership on the blockchain. They essentially verify the authenticity of your non-fungible asset. The price depends on its rarity and the demand from collectors. Depending on the worth of that asset, NFTs can either be kept, traded, or sold for profit.
What Is the Fastest-growing NFT Stock in 2022?
Funko is best known for manufacturing licensed pop culture figurines, vinyl toys, and unique apparel. The company has been expanding rapidly into new markets and now offers digital assets through its blockchain platform. Its first collection was sold out in minutes.
What Is the Largest NFT Stock?
Cloudflare is a content delivery network, web security, and DNS provider. It recently announced its expansion to NFT by allowing creators to tie up their assets to their Cloudflare stream accounts. Cloudflare is a $37 billion company and currently trades at just over $115.