The global energy demand is increasing at a staggering rate — and with it the demand for biofuels.
Biofuels burn cleaner than fossil fuels and offer an environmentally friendly alternative to oil.
With this shift toward lower carbon emissions and skyrocketing energy demands, many investors are looking for the best biofuel stocks to add to their portfolios before the industry takes off.
Vehicles, power plants, and production facilities mainly rely on fossil fuels like gasoline, coal, and natural gas — however, not everything runs on non-renewable fuel sources.
There are other sources of power available like hydroelectric sources, solar power, wind power, geothermal power, and most importantly, biofuels.
In fact, you may even be using biofuels in your car without you knowing it, as they are commonly mixed in with regular gasoline.
With more and more integrations of biofuels in our everyday life, savvy investors are jumping in early to get in on the ground floor of this investment opportunity.
Today, we're breaking down biofuels and offering some of our top picks for the best biofuel stocks.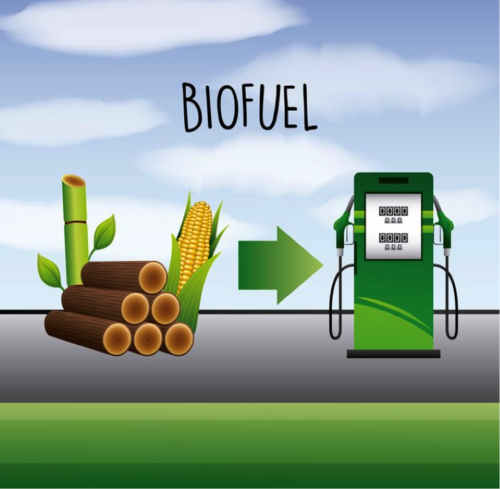 What Are Biofuels?
Compared to traditional petroleum-based products, biofuels are completely renewable sources of energy.
Instead of coming from crude oil, biofuels are derived from biological sources called biomass.
Some examples of biomass sources for biofuels include agricultural waste, crops, wood, and algae.
The two main biofuels that are commonly used are bioethanol and biodiesel.
Bioethanol is commonly mixed in a regular proportion with gasoline, while biodiesel can be used as a fuel source all on its own.
Generally, biofuels are much closer to becoming carbon-neutral, but this also varies depending on the production method used.
Best Biofuel Stocks
There are several alluring biofuel stocks available on the market today.
To help you sort through your options, here are our picks for the best biofuel stocks.
Gevo, Inc. (NASDAQ: GEVO)
Gevo, Inc. is a company based in Englewood, Colorado.
The company commercializes notable advances in the production of new generation biofuels, including renewable gasoline, sustainable aviation fuel, and diesel.
With a market capitalization of $1.47 billion, Gevo is considered a small-cap company.
Gevo is setting its sights on cornering the biofuel market with its competitively priced low-carbon products through its patented technology for biofuel creation.
For its raw materials, the company works closely with agricultural partners to promote sustainable farming and regenerative agriculture.
The company also works with developing advanced state renewable electricity and renewable natural gas to integrate them into its production line.
Currently, it is working for the development of its Net Zero Projects — these are production facilities that would create energy-dense liquid hydrocarbons using its proprietary renewable energy technologies.

REX American Resources Corporation (NYSE: REX)
REX American Resources Corporation is a holding company that works in the ethanol industry.
To date, the company has acquired subsidiaries that produce ethanol, distiller grains, natural gas, and non-food grade corn oil.
REX American Resources' three major subsidiaries are NuGen Energy, LLC., One Earth Energy, LLC., and Big River Resources, LLC.
The two companies, NuGen Energy and One Earth Energy, can produce around 300 million gallons of ethanol, while Big River Resources can produce 385 gallons of ethanol yearly.
Additionally, the company also invests in developing lower greenhouse gas emissions and net-zero emission fuels, and it's currently working in partnership with the University of Illinois for a carbon sequestration project.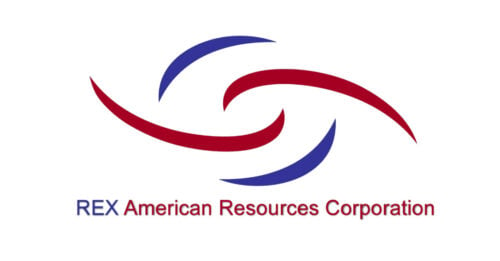 Best Biofuel Renewable Energy Stocks
Biofuel renewable energy stocks can be a great way to diversify your portfolio and take advantage of an emerging market.
With the increasing demand for biofuels and renewable energies, many of these companies are positioned to dominate in the market when it takes off.
Here are our picks for the best biofuel renewable energy stocks.
Aemetis, Inc. (NASDAQ: AMTX)
Headquartered in Cupertino, California, Aemetis, Inc. is an advanced renewable fuels and biochemicals company that produces renewable gas, alternative fuels, and renewable chemicals.
Aemetis currently has a market cap of $465.84 million, so it's considered a small-cap company.
By purchasing, developing, and marketing innovative technologies, Aemetis, Inc. creates alternatives for conventional petroleum products.
The company also converts first-generation ethanol and biodiesel plants into advanced biorefineries.
In its ethanol and animal feed facility in Keyes, California, Aemetis can produce more than 60 million gallons of ethanol per year.
Additionally, it also operates a production facility on the East Coast of India, which produces 50 million gallons of renewable chemicals and advanced fuels.
The company also holds multiple patents on renewable fuel and renewable chemical technologies.

FutureFuel Corp. (NYSE: FF)
FutureFuel Corp. was originally founded to acquire biofuel and fuel companies.
However, in 2006, it transitioned to producing chemicals and biofuels through its acquired production facilities.
The company manufactures and markets performance chemicals, bio-based fuels, and fine chemical products in the U.S. market.
The Biofuel division produces biodiesel and petrodiesel products, while its Chemical division makes up around 50% of its revenue stream.
Currently, FutureFuel Corp. has over 400 employees working at its manufacturing facility in Batesville, Arkansas.

Best Algae Biofuel Stocks
Not all biofuels are made from agricultural wastes or crops.
Technology and development on biofuels have enabled producers to make biofuels from algae.
Here are some algae-based biofuels to keep on your radar.
Green Plains Inc. (NASDAQ: GPRE)
Green Plains Inc. is a leading agricultural technology company that creates sustainable fuels from renewable agricultural resources.
Green Plains' primary assets include ethanol storage facilities, fuel terminal facilities, and transportation assets.
Currently, the company has 11 biorefineries throughout the U.S. and has processed around 10 million tons of corn, and it has produced more than 1 billion gallons of low-carbon biofuels.
Green Plains is also investing in the development of agricultural technology to further create more value-added products and diversify its offerings.
One example of this is Green Plains' investment in algae as a potential renewable resource.
In 2012, the company partnered with BioProcess Algae to create a five-acre algae facility located in Green Plains' ethanol plant in Iowa.

Green Plains Partners LP (NASDAQ: GPP)
A subsidiary of Green Plains Inc., Green Plains Partners LP provides fuel storage and transportation services in the U.S.
The company owns, operates, develops, and acquires ethanol and fuel storage tanks, terminals, and similar assets regarding alternative fuels.
Green Plains engages in its business operations with its parent company and companies working in similar sectors.
The company initially started with ethanol storage facilities, fuel terminals, and vehicles for transporting its assets.
Best Biofuel Penny Stocks
Penny stocks are companies that trade in the stock market for less than $5 per share.
With their low market value, these companies' shares provide a low barrier to entry and have the potential for massive returns
Here are some biofuel penny stocks to consider if you are trading on a budget.
Alto Ingredients, Inc. (NASDAQ: ALTO)
Previously known as Pacific Ethanol, Alto Ingredients, Inc., is a company dedicated to manufacturing and distributing essential renewable chemicals and ingredients to the production and transportation sectors.
Alto Ingredients, Inc. produces ingredients like specialty alcohols, premium feed, distiller proteins, and food products.
Alto Ingredients's alcohol products are used by the beverage, sanitization, and pharmaceutical industries.
The company also focuses on the production of reduced carbon intensity ethanol fuels, and its high-octane ethanol fuels are created across four ethanol production facilities located in California, Oregon, and Idaho.
Alto Ingredients also focuses its resources on the improvement of its refining processes, technologies, and distilleries.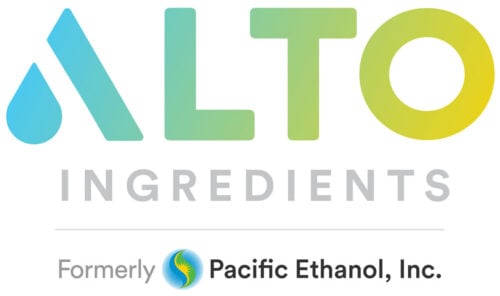 Top Biofuel Stocks
If you're interested in some of the top biofuel stocks on the market, these are some solid starting points for your research.
Keep reading to find out why these picks made our list.
Renewable Energy Group, Inc. (NASDAQ: REGI)
Renewable Energy Group is a world leader in biodiesel and renewable diesel, and it produces its products through its Biomass-Based Diesel, Services, and Corporate segments.
The company is currently the largest producer, by volume, of biodiesel in the U.S.
Renewable Energy Group also produces its products from feedstocks, used cooking oils, inedible animal fat, and other plant-based oils.
Additionally, the company also deals with the production of renewable chemicals and similar products — like glycerin and methyl esters.
Transportation fuels of Renewable Energy Group include blended fuels, biodiesel, renewable autogas, and ethanol.
Renewable Energy Group also uses its capacity for biodiesel production to create heat and power generation solutions.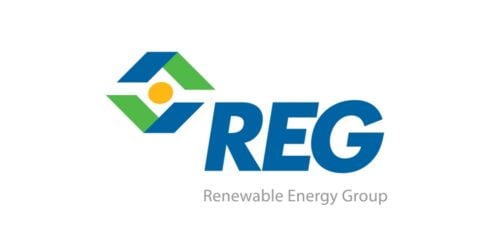 Cosan S.A. (NYSE: CSAN)
Cosan S.A. is a company that has multiple subsidiaries throughout the agribusiness, fuel, natural gas distribution, lubricants, and logistics industries.
It was founded initially as a company that worked in the sugar and ethanol industries.
Cosan primarily operates in the renewable fuel sector through its Raizen segment, and this subsidiary is Brazil's fourth-largest company in terms of revenue.
Formed as a partnership with Cosan S.A. and Shell, Raizen manufactures sugarcane ethanol and exports it throughout the international market.
It currently has 7,300 fuel distribution centers, 26 sugarcane mills, and one main processing plant.
As a whole, it produces over 2.5 billion liters of ethanol per year.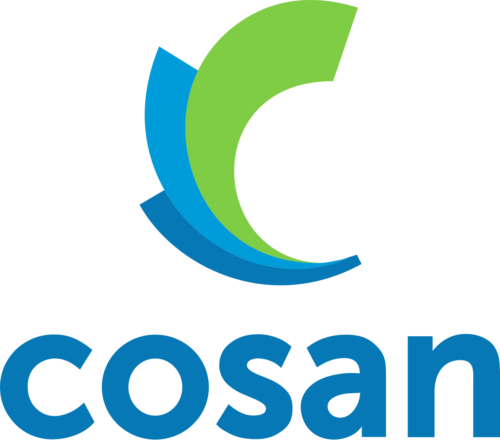 Should You Buy Biofuel Stocks?
There is growing pressure for creating greener sources of power.
Entities like the International Energy Agency have pushed for the creation of alternative and sustainable energy sources.
So biofuels are an attractive energy alternative because they have low-carbon emissions and even have the potential to become net-zero carbon sources.
Investing in biofuel stocks can be a great way to diversify your portfolio while helping the environment.
However, it's important to do your due diligence before investing in any company because this market is still emerging.
There's genuine potential for biofuel stocks to develop and return good profits, so finding the right company to invest in could pay off in the long term.
Biofuel Stocks: Final Thoughts
Biofuels provide a good alternative for normal gasoline and diesel.
They can be made from all kinds of organic material like agricultural waste, wood, or even human waste.
Current fuel regulations are requiring the inclusion of more and more proportions of biofuels to be mixed with regular fossil fuels.
This will likely increase demand for biofuels in the near future.
Experts have also projected that biofuel production and use will continue to grow in the coming years, which is why investors are starting to set their sights on this industry.
As always, make sure to perform proper due diligence to minimize your risks when investing in biofuel stocks — or any stocks for that matter.