Aluminum stocks are some of the most underrated investments in the market today for three reasons: demand, innovation, and sustainability. Read this article to discover the best stocks to invest in.
There's no better time to invest in aluminum stocks than today when the need is soaring, and this metal continues to have an impressively broad range of usage.
According to Statista, the metal's market value could reach over $250 billion by 2026 as its average price increases, which could be driven by growing demand outstripping supply.
Industry experts also forecast that aluminum could benefit from the COVID-19 pandemic recovery as more governments and businesses boost infrastructure and construction spending.
Among the many metals, aluminum is also recyclable, appealing to consumers and enterprises that want sustainability.
However, aluminum prices can be volatile and sensitive to market changes, environmental policies, consumer perception, and politics.
If you're trying to make sense of all these variables, look at our top aluminum stocks and get a breakdown of each company on our list.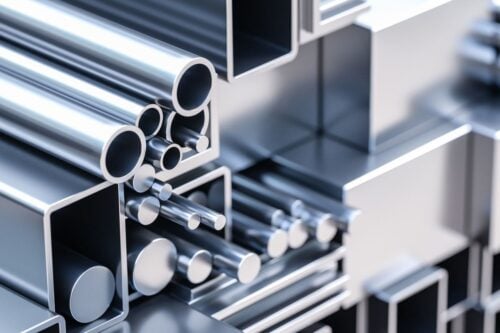 Best Aluminum Stocks to Buy Now
Century Aluminum (NASDAQ: CENX)
Established in 1995, Century Aluminum has risen as the largest producer of value-added primary aluminum products in the United States.
The company operates three smelters in the United States and two in Europe (Iceland and Netherlands) while it continues to increase its portfolio through acquisitions and expansion projects.
However, the business's thrust toward sustainability is the primary reason for the growth – and why investors should consider Century Aluminum.
Its Iceland facility, for example, produces low-carbon products like Natur-Al using 100% renewable energy, with carbon emissions less than a quarter of industry standards.
In 2021, it partnered with Qair, one of Europe's wind farm operators, to capture carbon dioxide and reuse it as fuel at a facility Qair plans to build close to the smelter.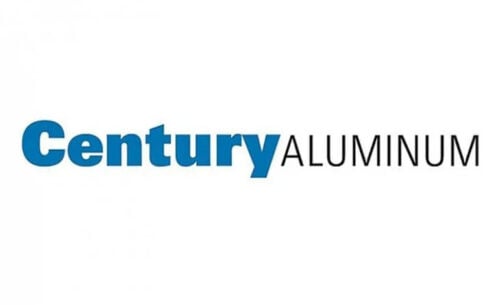 Kaiser Aluminum (NASDAQ: KALU)
Kaiser Aluminum has come a long way since the American industrialist Henry J. Kaiser founded it right after World War II.
Since its establishment, it has built and operated nearly 15 fabricating plants in North America that can produce a whopping 400 million pounds of aluminum products, such as aluminum sheets, rod bars, and tubes for services like product packaging.
This aluminum corporation is busy with acquisitions and continues to post excellent net income over the years, including hitting over $1.5 billion in 2020.
But investors have two reasons to consider Kaiser aluminum stocks: automotive and aerospace.
According to ResearchandMarkets.com, the global aerospace industry could achieve a compound annual growth rate (CAGR) of over 7% from 2020 to 2025, while its market value could reach nearly $425 billion at the end of the forecast period.
The automotive market could also expand, with industrial experts forecasting the production level to hit 122 million units by 2030, a significant increase from only 85 million in 2020.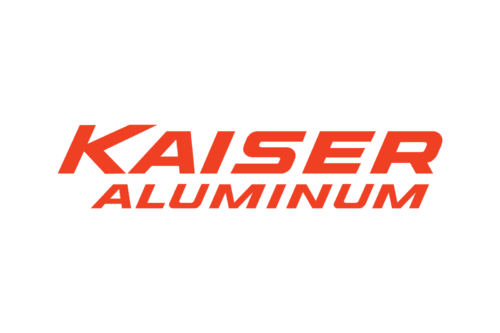 Howmet Aerospace Inc. (NYSE: HWM)
Howmet Aerospace Inc. is an American company that manufactures engineered metal products for transportation, such as trucks, and defense like aircraft.
It is one of the leading manufacturers of fighter jets, but one exciting product is forged aluminum wheels called Ultra ONE.
Made of MagnaForce alloy, this wheel for trucks is one of the lightest on the market, saving around 1,400 pounds of weight and allowing these giant long-haul vehicles to load more but travel lighter and faster.
There are two reasons that you'll want to check out this stock: e-commerce and freight needs.
According to Insider Intelligence, US e-commerce sales could reach $1 trillion in 2022, about two years ahead of their earlier forecast.
As more people shop online, freight companies need to keep up by increasing their inventory of more cost-effective and fuel-efficient trucks.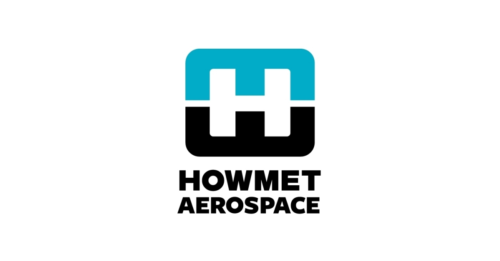 Reliance Steel & Aluminum (NYSE: RS)
Although it doesn't produce aluminum, Reliance Steel & Aluminum can still claim to be a formidable company on this list: it is the largest metal service center in North America.
This California-based business creates over 100,000 products from various metals, such as copper, carbon, stainless steel, titanium, and brass, and provides value-added services like just-in-time delivery and customization.
However, its wide range of products is only a part of why you should keep this company on your radar.
For 25 years, Reliance Steel & Aluminum has built over 40 brands, which could afford you a fair amount of diversification and help shield your portfolio if aluminum experiences a market downturn.
This brand diversification had helped them become resilient over the years, especially during the COVID-19 pandemic when it experienced supply chain disruptions and labor shortages.
Reliance Steel & Aluminum hit a record annual net income of over $14 billion and a gross profit margin of almost 32% in 2021.
And it also completed four acquisitions with combined total revenue of a billion dollars in the same period.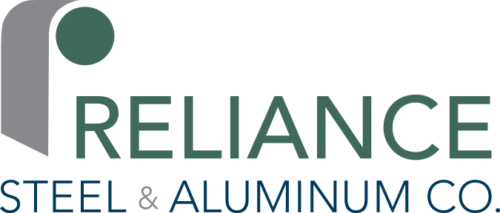 Top Aluminum Stocks
Arconic Corp. (NYSE: ARNC)
Arconic Corporation is an American company that specializes in manufacturing, designing, and innovating lightweight metals, particularly aluminum.
It is one of the leading providers of rolled products, mainly for the transportation and automotive industries and construction or building systems.
Like Reliance Steel & Aluminum, this company's catalog of products could help diversify your portfolio.
It could also protect you from huge losses because it can still benefit from the growth of other sectors.
Arconic is also a "spin-off" of Alcoa, which processes aluminum, bauxite, and alumina.
Although it is now a stand-alone company, it still benefits from the leadership, experience, and expertise of Alcoa.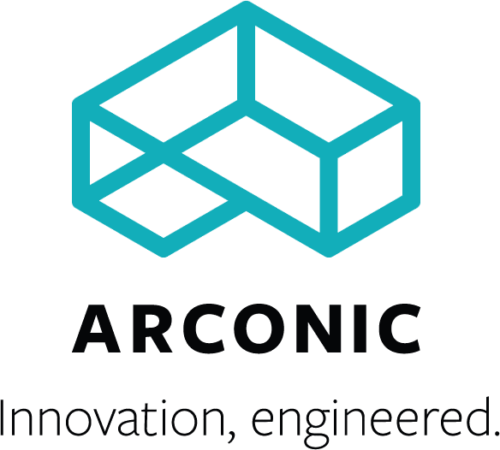 Aluminum Mining Stocks
Alcoa Corporation (NYSE: AA)
With headquarters in Pittsburgh, Pennsylvania, and a presence in 10 countries, Alcoa Corporation currently ranks as one of the top ten primary aluminum producers globally and third in alumina refining.
Over the years, the company has also successfully expanded its products, including fabricated aluminum, and its range of services.
Alcoa now operates aluminum reduction facilities and engages in bauxite mining, boasting high-quality reserves following mining industry standards.
It is also pouring money into green innovation.
It strives to produce alumina with the lowest carbon emissions, including building facilities closer to its aluminum market and creating low-carbon products using renewable energy.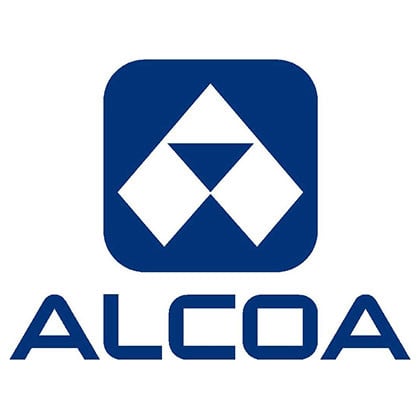 Aluminum Corporation of China Limited (NASDAQ: ACH)
Also known as Chalco, the Aluminum Corporation of China Limited possesses outstanding accomplishments despite being in the industry for less than 25 years.
It dominates the aluminum sector, ranking second in alumina production and third largest in overall aluminum production.
The company is also the largest aluminum producer in China.
Further, Chalco is one of the few non-US-based companies with a complete supply chain process — from exploration to logistics and distribution — thanks to its partners and operations of its over 35 subsidiaries.
The Aluminum Corporation of China could become the leading provider of high-end alloys in critical industries, such as transportation, aerospace, civil engineering, and national defense.
These are industries seeing fast growth that also need cost-effective raw materials, such as more lightweight and environment-friendly aluminum.
The aluminum producer has also played a key role in building nuclear reactors, Chinese spacecraft and lunar probes, and the country's first artificial satellite.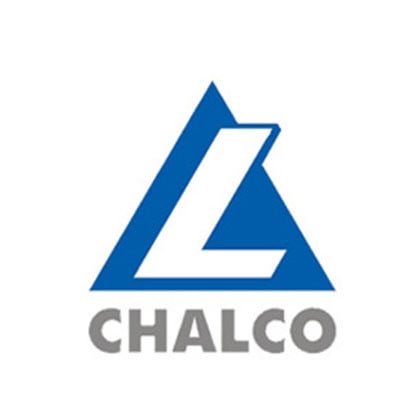 Best Aluminum Penny Stocks
Superior Industries International (NYSE: SUP)
Founded in 1957, Superior Industries International is an American company based in Southfield, Michigan.
It has two primary sources of revenues: design and manufacturing of lightweight aluminum wheels and the sale of aftermarket products from Anzio, Rial, ATS, and Alutec.
These European brands have been designing polished rims, wheels, and other finishing technologies for some of the most luxurious cars in the world.
This could be an excellent incentive for investors who want to buy a cheap stock that's easy to diversify.
The potential for growth is another reason you might want to consider Superior Industries International.
Although adjusted EBITDA (earnings before interest, taxes, and depreciation) and net sales declined in 2020, its market portfolio grew by 13% within the same period, 5% of which is due to its wheel sector.
Some suspect that Superior Industries International numbers will bounce back in 2022, as it could be buoyed by the healthy vehicle market and the stabilization of the supply chain.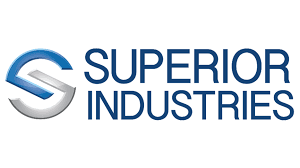 American Manganese (NASDAQ: AMYZF)
American Manganese is a critical metals company currently focused on a patented technology called RecycLiCo.
It is a process that aims to make "lithium-ion batteries last forever" through cost-efficient remanufacturing or the repurposing of their materials, such as aluminum.
The concept is still in its infancy – the company just received a patent on the process in early 2022 – but it already holds a lot of promise.
First, lithium-ion batteries play a significant role in the growth of the electronic vehicle (EV) market, which is expected to account for 36% of vehicle registrations by 2030.
Second, while lithium-ion battery prices have decreased over the years, increasing their supply could drive the costs down, making electronics and EVs more affordable to manufacture and buy.
Lastly, a study by Simon Kutcher & Partners revealed that 33% of global consumers are willing to pay more for sustainable products.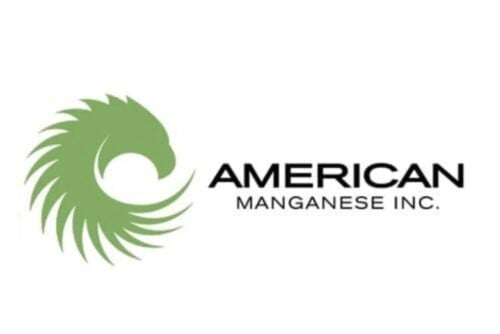 Should You Buy Aluminum Stocks?
Ultimately, whether aluminum is a good investment depends on what you are looking for in a stock.
Here are five reasons you might want to consider investing in aluminum.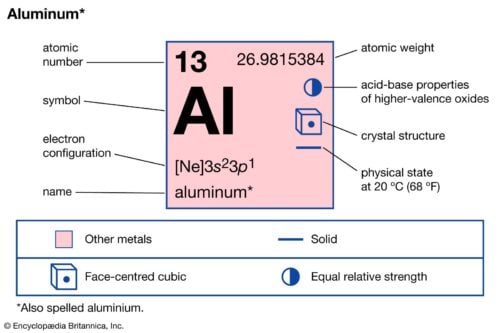 1. High Demand
One of the primary reasons you might want to invest in aluminum stocks is its demand.
Aluminum is a precious metal used in many industries due to its lightness and strength: automotive, aerospace, construction, packaging, and electronics.
These industries have experienced significant growth over the last few years because of new technology, bigger spending on research and development, and changes in consumer behavior (for example, more people are traveling, boosting the demand for aerospace products).
Buying aluminum is more accessible even for beginners because of the different trading options: they can purchase it on the stock market as shares or a short sale or consider exchange-traded funds and futures contracts.
The aluminum industry has also responded to the increased demand by investing in new technology and processes.
And these innovations have led to more efficient production, reducing the cost of aluminum products.
2. Innovation
With innovation, aluminum companies can now offer several value-added products, including rolled products and aluminum sheet metal.
New tools and processes allow them to use other raw materials like bauxite and alumina, a hard ceramic with non-abrasive properties.
Even better, innovation also extends to the use of aluminum.
For example, a growing number of carmakers are using aluminum bodies instead of steel because it is lighter and doesn't rust.
This improves fuel economy and reduces the car's weight — both vital factors for electric and hybrid vehicles.
3. Sustainability
Aluminum is an environmentally friendly material since it is impervious to corrosion and can be used for long periods without losing its properties or strength.
In addition, aluminum products are easy to recycle; after use, they can be melted down into new ingots with the same properties as the original ones.
4. Green Aluminum
Aluminum companies are working to make their production processes greener, including using renewable energy, such as hydro and solar power, to run their plants.
They are also reducing the amount of water used in production and recycling waste products instead of sending them to landfills, and all these measures help reduce the environmental impact of producing aluminum.
5. Investment Stability
Aluminum stocks could be a good investment because they are relatively stable; for example, the demand for aluminum is not cyclical like that for some other commodities, such as oil or copper.
The price of aluminum also does not tend to fluctuate as much as the prices of other metals, which could make it a more stable investment.
Aluminum stocks could be a good investment because they offer the potential for higher returns than other commodities such as copper and steel.
Aluminum prices have risen steadily over the past few years due to increased demand for metal in emerging markets like China and India.
The price of aluminum has also been supported by the fact that it is a recycled commodity, making it more environmentally friendly than copper or iron ore.
6. Availability of Market Data
Another reason you might want to invest in aluminum stocks is the availability of market data.
An investor can use various sources of information on the trading prices, market cap, and performance of aluminum companies on the stock market or the exchange-traded fund, so making financial decisions is more accessible.
Because of strict environmental and government rules, these businesses continually update their stakeholders on their financial position through quarterly and annual reports, investor information, and press releases.
With all these factors, the future looks bright for this metal, and investors could see increased demand and profits from aluminum investments.
Best Aluminum Stocks: Final Words
For over a hundred years, aluminum has been used in everything from food and drinks cans to cars and airplanes, and its continued use has led to increased demand for this ever-popular material.
On top of that, innovation within the industry means that aluminum can be recycled more often and used in new ways.
Investors with an eye for spotting undervalued stocks could reap respectable rewards from this metal's continuing rise.
Aluminum Stocks FAQs
Check out our answers to the most commonly asked questions about Aluminum stocks.
Is Aluminum a Good Investment?
Aluminum could be a good buy because the demand remains high, it is useful in many industrial applications, and innovation makes it cheaper and more sustainable, which consumers and manufacturers want these days.
According to NASDAQ, aluminum stocks also tend to have a strong-buy rating, which could bolster investor confidence.
Is Aluminum on the Stock Market?
Yes, aluminum is on the stock market, particularly on the NASDAQ and New York Stock Exchange (NYSE).
What Is the Price of Aluminum Stock?
The price of aluminum stock changes daily and can even fluctuate at different hours of the trading day. For this reason, investors might want to think long-term and consider options that are more likely to become stable or have excellent growth potential in the next few months or years.
Who Produces Aluminum in the US?
Of the many aluminum producers in the United States, two of the biggest companies are Alcoa (NYSE: AA) and Century Aluminum (NASDAQ: CENX). The first one is the third-largest producer of aluminum globally, while the second is the biggest producer of value-added primary products in the country.
How Big Is the Aluminum Industry?
According to Allied Market Research, the aluminum market's value reached $147.8 billion in 2018. It could achieve a compound annual growth rate (CAGR) of 3.2% until 2026. By then, the value could increase to almost $190 billion.