During trying economic times, defense stocks are a very safe move for your investment portfolio.
The US government has always kept a strong military budget, making defense companies a safe long-term investment.
This article will share our picks for the best defense stocks to add to your portfolio.
Wondering where to invest in these stocks? Check out WeBull! This intuitive trading platform is beginner friendly and has no commission fees. Not only will you find all of the stocks from this article on Webull, but they'll also give you a free stock just for signing up!
Best Defense Stocks To Buy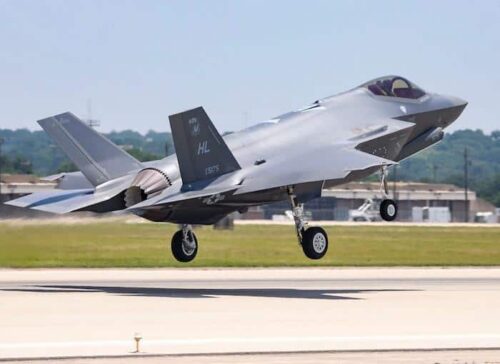 Lockheed Martin (NYSE: LMT)
When you think of the defense industry, Lockheed Martin is probably one of the first names that come to mind.
They operate out of the Washington, DC, area and build aerospace, security, space, and other defense technologies.
Lockheed Martin is currently the largest defense contractor in the world.
That alone makes it a very stable investment.
They consistently draw in strong revenue numbers due to their ongoing government contracts.
While Lockheed Martin is very stable, they are also very innovative.
They have been at the forefront of many new technologies over the years, most notably their missiles and fighter planes.
This shows that they are committed to future growth and aren't content to just rest on their laurels.
A huge percentage of Lockheed's revenue comes from the F-35 aircraft.
This fighter jet is the most expensive aircraft in the world.
It currently costs over $400 billion, making it an extremely important source of income for the company.
Lockheed revenue numbers were strong in the third quarter, beating investors' estimates.
Moving into 2021, many analysts are estimating that growth will slow, but not stop.
This defense giant is an excellent choice for investors focused on long term stability.
Northrop Grumman (NYSE: NOC)
Northrop Grumman is another one of the largest defense contractors in the US.
They are particularly well known for developing stealth bombers.
They also develop weapons such as nuclear missiles, radar technology, and submarines.
This company also develops space technology.
This year, Northrop Grumman started production on a cutting edge orbiting space telescope that will launch in 2021.
Northrop Grumman is an attractive choice for investors because they are so heavily entrenched in the US government's missile defense systems.
They've also expanded even further into the space industry over the past few years, which has made them even more exciting.
Analysts think that Northrop Grumman may be undervalued.
This indicates huge potential for future share growth.
It's also a great stock for investors who want to pursue a dividend strategy.
Northrop has an excellent dividend yield of 1.92 percent.
Best Defense Industry Stocks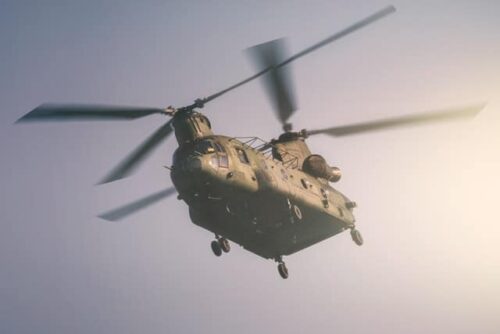 Boeing (NYSE: BA)
You probably already know that Boeing is one of the world's largest manufacturers of commercial aircraft.
However, what many people don't realize is that Boeing is also makes aerospace defense technology.
Boeing focuses on various types of aircraft, including planes and helicopters.
They also sell submarines, satellites, missiles, rockets, and telecommunications equipment to the military.
Last year, the company landed a lucrative contract with the U S Navy to build a set of autonomous submarines.
Boeing has had their fair share of ups and downs over these past few years, but most of that has been on the commercial aircraft side.
Their 737 MAX plane was grounded after it was involved in multiple accidents.
However, after updates to the plane's operating system, it has finally been cleared to fly again in many countries around the world.
When the coronavirus pandemic hit the US in mid-March, the stock market crashed.
Boeing's stock fell harder than other defense contractors, because they are involved in commercial travel.
However, their share values are slowly rebounding. Positive news about the 737 MAX was a big driver of this recent growth.
Their defense contracts diversify their operations, so they won't have to rely entirely on their commercial plane orders.
Raytheon Technologies (NYSE: RTX)
Raytheon Technologies makes many of the parts used in fighter planes, missiles, and other defense technologies.
In April 2020, the Raytheon Company merged with United Technologies to form Raytheon in its current form.
Raytheon also makes parts that are used in commercial planes.
Because of coronavirus travel restrictions, their stock crashed in early 2020.
They haven't yet bounced back to their 2019 share prices.
When their stock dropped in early 2020, Wall Street investors were focused more on Raytheon's commercial air travel contracts than their government ones.
Because of their strong defense business, it is very possible that Raytheon is undervalued.
With share prices cheaper than usual, now is a great time to buy Raytheon stock.
While it may take time, this company could generate significant returns over the next few years.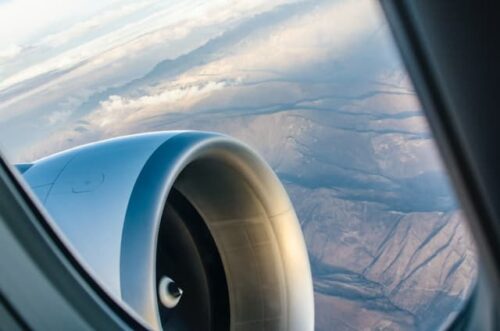 Top US Defense Stocks
General Dynamics (NYSE: GD)
General Dynamics is a leading military contractor that builds ships, missiles, tanks, and other defense technologies.
They have a wide range of services and have ongoing deals with multiple branches of the military.
One of the things that makes General Dynamics a strong investment is the IT services and systems they provide.
This technology is essential to keep government agencies running.
Since coronavirus restrictions have slowed production this year, these IT services have helped keep General Dynamics' revenue up.
While General Dynamics saw their shares drop earlier this year, they've been on a steady upward trajectory over the past few months.
Because these shares haven't returned to their pre-pandemic levels, now could be a great time to buy.
Many analysts feel that this company could be undervalued at the moment.
Their share prices will likely go up even further as the pandemic comes to a close and they can ramp up production again.
Leidos Holdings (NYSE: LDOS)
Leidos Holdings is a huge government contractor that offers a variety of services.
Their diverse business model includes information technology as well as aerospace defense services.
The company is also involved in biomedical research.
The company works with several branches of the military, powering ships for the U S Navy and technology services for the Army.
They also work very closely with various branches of US intelligence.
Leidos conducts their business through a number of subsidiaries.
Because they have a very large portfolio, they've been able to stay financially stable, even when the market overall is fluctuating.
Even if one subsidiary struggles, they have a large portfolio to balance things out.
This company's stock had peaked right before the pandemic.
Now, share prices are on their way back up and appear on track to reach those numbers once again in the coming years.
Another perk of investing in Leidos? They have an excellent dividend yield of 1.31 percent.
Cheap Defense Stocks
Kratos Defense & Security Solutions (NASDAQ: KTOS)
This company makes a variety of unmanned defense technology products.
These include drones, marine vessels, and ground vehicles.
Additionally, they make missile defense systems, and also develop cybersecurity technology.
All of Kratos' products are highly relevant in today's defense landscape, making them a great stock to keep your eye on.
The military has been slowly moving towards autonomous weapons instead of man powered ones.
This is excellent for Kratos, who specialize in these systems.
In late December 2020, they landed a potentially lucrative contract to build drones.
Kratos is one of three companies that will need to build a test drone in the next five months.
If their drone performs well, it could lead to even more lucrative future orders – and may also come with a jump in share prices.
When compared to many of the larger stocks on this list, Kratos Defense looks relatively cheap.
However, their share prices are currently at a five year high.
Additionally, shares have more than doubled since hitting a low point in March.
FLIR Systems (NASDAQ: FLIR)
FLIR Systems is a company that makes thermal imaging sensors and cameras.
These thermal imaging sensors have become absolutely essential to modern defense.
This company makes some of the most durable and reliable products in this sector, which is why they are so sought after.
They also have plenty of commercial contracts, which gives them multiple sources of income.
They have been quite successful in the consumer sector because their products are so highly respected.
Although they are already an industry leader, FLIR is committed to further growth.
In December 2020, they acquired a company called Altavian.
Altavian makes drones designed for the intelligence community, which have top-notch surveillance capabilities.
Like many stocks, FLIR's value has gone up and down over the last year.
Their share prices have been on a steady upward trajectory since October of 2020.
However, they still haven't returned to their peak from last year.
This suggests that there's still potential for future growth.
FireEye (NASDAQ: FEYE)
Cybersecurity is becoming an increasingly important part of defense contracting.
FireEye is a cybersecurity company based in California that works with the government and with the private sector.
FireEye investigates some of the largest and most well-known cyber attacks in the world.
They've also been able to catch these attacks before they do any damage.
Digital attacks have become much more threatening to our government over the past few years.
These attacks can threaten things like elections, government payment systems, and other important components of our society.
Because of this, companies like FireEye are crucial to our safety as a country.
While FireEye is still fairly affordable, it has the potential to grow in a big way this upcoming year.
Their shares saw a huge jump in mid-December when they discovered a massive hack.
The hack affected their program as well as other cybersecurity firms and government agencies.
By being the first to catch the hack, FireEye proved that they continue to stay at the top of their industry.
If the stock can continue on an upward trajectory, investors could see very strong gains.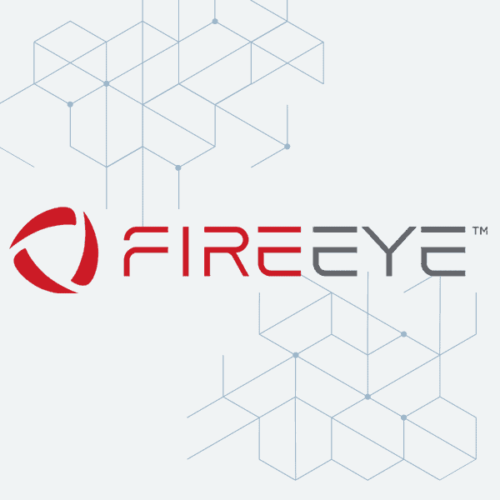 Should You Buy Defense Stocks?
The defense sector is a great choice for any investment portfolio, especially right now.
Defense contractors tend to have very lucrative ongoing deals with the U S military, which are reflected in their market performance.
Even as the stock market fluctuates, defense companies consistently provide strong long term returns.
There's always going to be a demand for defense technologies to protect and advance our country.
In recent government spending bills, lawmakers have allocated billions of dollars to keep the military strong.
Since defense contractors deal mainly with the government, their finances are much easier to predict.
While their revenue numbers still can fluctuate from year to year, there's still an increased sense of stability because these companies are getting their paychecks directly from the government.
When selecting your defense stocks, you'll want to consider both their history and their current projects.
Companies that have consistently provided government contracts for decades are likely going to be strong picks.
However, you should also consider their current performance and how they stack up against their competitors.
Looking for even more great stock picks to add to your portfolio? Check out Trade Ideas. This innovative software program uses AI to help you find exciting new stock picks with minimal effort.
Best Defense Stocks: Final Thoughts
Defense stocks are always a smart investment for your portfolio.
The government relies on their technologies to keep our country safe.
You can feel confident knowing that defense companies always have at least one reliable customer in these government agencies.
Investing in defense stocks can provide some balance and stability, even as the stock market fluctuates and other industries struggle.
Because of their stable nature, they make great long-term investments.