There's a rapid shift toward cleaner, more sustainable energy to lower carbon emissions and move away from finite fossil fuels. Savvy investors are taking note and searching for the top nuclear power stocks to get in on the ground floor of sustainable energy investment.
Best Nuclear Power Stocks
Exelon Corporation (NASDAQ: EXC)
Exelon Corporation is an American nuclear energy provider headquartered in Chicago, Illinois. The company is known for being the largest nuclear power plant operator in the country.
This nuclear giant supplies 10 million customers with power and electricity through 23 nuclear reactors and 14 nuclear power plants. Its services extend beyond nuclear, with an interest in wind, solar, and hydroelectric power also.

These combined sources of energy output over 31,000 megawatts of power. This ticker has a lot of power on the share side of things, with an increase of 35% over the last year. Such an uptrend follows along with positive financial numbers across the board.
The first quarter was a turning point for Exelon. It finalized the separation of its generating business (Constellation) and began its journey to become the nation's leading transmission and distribution utility.
All signs point to Exelon continuing to see growth in the near future.
Centrus Energy Corporation (NYSEAMERICAN: LEU)
Centrus Energy is an American venture headquartered in Bethesda, Maryland that supplies and offers nuclear fuel and services for different clients in the U.S. and other countries.
The company's primary goal and vision is to provide highly enriched uranium that is both reliable and diverse. In doing so, Centrus can pursue its long-term vision of a carbon-free, renewable, and affordable power generation future.
Centrus is also behind one of the world's most advanced gas centrifuge processing systems that promise the full capability of uranium enrichment. This can help meet long-term energy security requirements set by the United States government.
Although Centrus stock has leveled off some of late, it's still up 125% from last year at this time. Revenue and net income numbers look very strong from last year, possibly contributing to November's spike.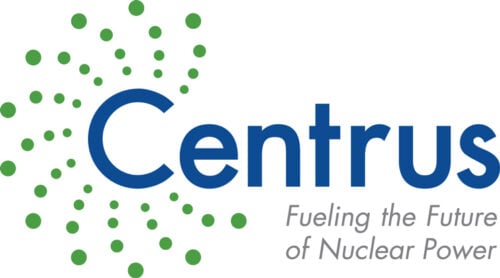 However, the company reported a 0.3% million net loss during its 2022 first quarter. This has been apparent because of the ongoing crisis in Ukraine.
Events in Ukraine have stimulated the nuclear fuel market. These highlighted the urgent need for a strong governmental and private sector reaction and investment in locally enriched uranium capacity. Doing so would decrease the reliance of enterprises on foreign imports.
Centrus is well-positioned to lead the critical effort to bolster energy supplies for the current and next-generation fleet of reactors.
This is because the company is the only US-owned enrichment technology and has a Nuclear Regulatory Commission license to produce High-Assay, Low-Enriched Uranium.
With share prices falling off that all-time high, investing now may be a way to sneak a few extra shares for your dollar.
Best Nuclear Power Company Stocks
BWX Technologies, Inc. (NYSE: BWXT)
BWX Technologies is an American supplier of nuclear components, technologies, and fuel to different nuclear plants operated within the United States. The company also supports governments and private entities that operate nuclear facilities through its services.
Outlets for nuclear services include naval nuclear propulsion, nuclear medicine, and research test reactors. In December, BWX was one of three companies called upon to support the deployment of small modular reactors in Poland.
The crew also provides fuel to NASA for nuclear thermal propulsion. BWX share prices have been down of late, but all this recent positive publicity only paints the company in a positive light.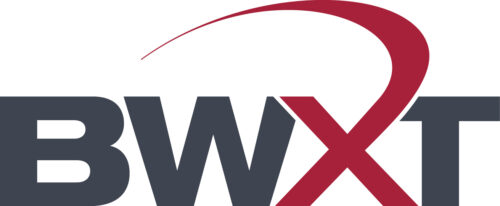 In the first quarter of the year, BWXT delivered steady operational and financial results while moving forward with strategic expansion plans.
The firm completed a small but crucial purchase that broadens and strengthens its primary purpose in global security. These two acquisitions provide the company with further market access to the growing nuclear and non-nuclear naval and commercial industries.
While not the lowest it's been in the last five years, share prices are below average right now, making them that much more appealing.
Energy Fuels (NYSE: UUUU)
With a ticker, you won't soon forget, Energy Fuels is the leading U.S. producer of uranium and vanadium. The company owns the only operating conventional uranium mill in the United States, located in southeast Utah.
The White Mesa Mill has the capability to mill over eight million pounds of uranium per year. Energy Fuels also operates out of a series of mines near White Mesa Mill to collect uranium and vanadium.
It also has its sights set on a location in Arizona that boasts the highest-grade uranium in the country. With a firm foundation, Energy Fuels signed an alliance with RadTran to look into recovering radium and thorium for cancer research.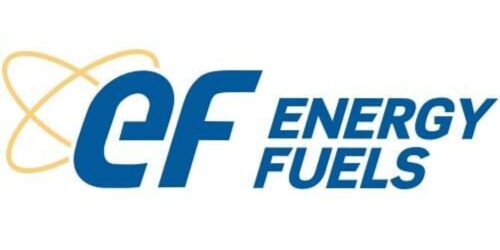 Although the company has been lagging lately, good news came just recently. UUUU announced that it was able to secure roughly 60 miles of heavy mineral sand position in Brazil.
The Bahia Project is thought to have considerable amounts of heavy minerals, notably monazite. These will feed Energy Fuels' rapidly expanding US-based rare earth element supply chain, based on prior drilling.
The potential of this project can put Energy Fuel back on track. A new mine on the horizon and an interest in other rare-earth metals should only add to the interest in Energy Fuels.
Uranium Energy Corporation (NYSE: UEC)
Uranium Energy is an American uranium mining and exploration venture based in Corpus Christi, Texas. It aims to satisfy the world's ever-increasing demand for cheaper and cleaner energy production through its products.
The company currently has control of one of the country's most prominent historical uranium deposits alongside projects in New Mexico, Arizona, and Paraguay. With most of the United States' uranium located in the southwest, Uranium Energy is focusing its attention there.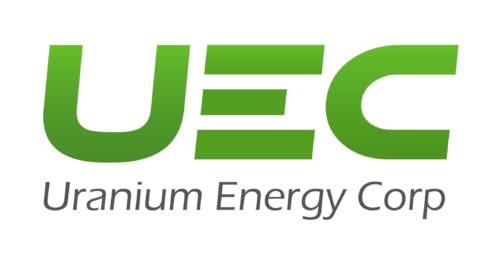 In December, Uranium Energy acquired Uranium One Americas to become the largest uranium mining company in the U.S. These changes have allowed Uranium Energy to increase shares by 90% over the last year.
Same with Centrus, Russia's conflict in Ukraine continues, and the prospect of the United States barring uranium shipments from Russia will lurk as long as it does. A prohibition like this might have a big impact on local uranium supplies, which UEC can take advantage of.
The new merger and subsequent increase in revenue should only help to grow shares that much more.
Cameco Corporation (NYSE: CCJ)
Cameco Corporation is a Canadian uranium mining corporation headquartered in Saskatoon, Saskatchewan. It is currently the world's biggest publicly traded uranium company and is the third-largest producer of uranium in the world.
Cameco is capable of producing more than 53 million pounds of uranium concentrates every year, thanks to its global network of uranium mines, reserves, and refineries. The company has created a long-term customer relationship with Chinese nuclear energy companies.
In 2010, it signed a contract to supply China Guangdong Nuclear Power Holding Co Ltd., with 29 million pounds of uranium concentrate until 2025.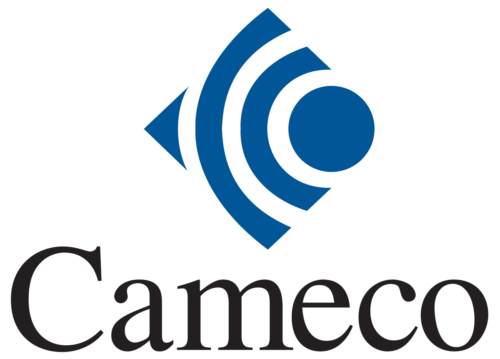 Cameco has accomplished similar uranium deals with multiple companies to supply China's move to incorporate clean energy into its power grids. These efforts have pushed Cameco shares up 60% over the last year as the company looks to the future.
With the recent surge in uranium prices, the corporation is starting to reap the advantages of its planned and deliberate decisions taken last year. Cameco is also well-positioned to profit from the market change because of its exposure to rising prices.
Also, it paved the way for a surprise revenue made this quarter. The company had net earnings of $40 million, beating analysts' estimates and other competitors.
Nuclear Power Penny Stocks
Uranium Royalty Corp. (NASDAQ: UROY)
By acquiring, managing, and developing different uranium-related assets, Uranium Royalty Corp. works as a pure-play uranium firm.
The company invests in different uranium interests like royalties, streams, debts, equities, and actual resources across different companies in the same industry.
It manages a portfolio of some 15 different locations across the United States, Canada, and Namibia, while claiming royalties on most of them. Physical uranium holdings at present are over one million pounds, with the average cost of uranium over $37 per pound.
Royalties are percentage-based but prove to be a constant source of income thanks to the demand for uranium. Share prices rose 260% over 2021, likely as a result of this stable source of income.
Uranium Royalty Corp. has more options for royalties in the works, making this a viable long-term opportunity.
Denison Mines Corp. (NYSEAMERICAN: DNN)
Denison explores for and develops uranium from the Saskatchewan region of Canada. The company holds on to 95% of the Wheeler River uranium project while maintaining several interests in other mines around the area.
It also has 50% ownership in an exploration company that operates in several joint ventures across Canada. Denison has already done well for itself but estimates uranium reserves in the range of 110 million pounds still under the soil.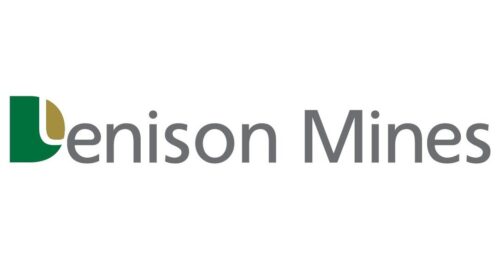 Because of the price increase in uranium, Denison's physical uranium holdings had a market value of $181 million at the end of the first quarter. This reflects 60% of Denison's share of the first capital expenses predicted for the Wheeler River project in the Pre-Feasibility Study.
The company will hold its physical uranium position long-term to provide larger exposure for shareholders.
Ur-Energy Inc. (NYSE: URG)
Ur-Energy engages itself in the exploration, mining, recovery, and processing of uranium. The company's facility in Wyoming was recently granted an expansion to produce up to 2.2 million pounds of uranium per year.
Several of Ur-Energy's operations around the facility supply the raw uranium for processing. With more uranium coming in, the Lost Creek facility will ramp up quickly to meet the need. This positive momentum has helped share prices increase 60% over the last year.
As Ur-Energy produces even more U3O8, it stands to reason share prices will follow.
Should You Buy Nuclear Power Stocks?
As the global demand for clean and renewable energy resources skyrockets, nuclear power and nuclear technology are becoming increasingly lucrative industries. Countries around the world are putting mandates and bans on dirty energy that will keep nuclear in the limelight.
As such Nuclear energy stocks could be a great option for investors who like to play the long game.
Nuclear energy is not only one of the most reliable sources of power; it's also one of the cleanest. Despite these benefits, nuclear power has never been popular with investors because its high upfront cost means low profits for years after construction begins.
This is why many start investing in cleaner energy through natural gas or biofuels. However, what many investors don't realize is that they can skip these steep upfront costs by investing in already existing and well-established nuclear power companies.
Most of the top companies in nuclear energy production are already doing well, and boosts in production, sales, and pricing will only help that much more. While there are many nuclear stocks to choose from, the best nuclear stock depends on your investment goals and what kind of returns you're looking for.
Make sure to be wary of your investments by researching and reading a lot about the companies you plan to invest in before making any market moves.
Where to Buy Nuclear Power Stocks
Uranium may be a volatile substance, but that doesn't mean your stock picks have to be. The best nuclear power stocks have enough volume to get listed on the major exchanges, such as NASDAQ and the NYSE.
We recommend using Robinhood or Webull to shop these markets. Robinhood offers easy-to-use tools and a simple interface that make it easy to get straight to the heart of what you need. Webull allows traders the ability to dive deeper into exchanges with more complex search tools.
No matter which you choose, both of these platforms are entirely commission-free.
Nuclear Power Stocks: Final Thoughts
Investing in nuclear power stocks provides you with an excellent opportunity to profit from one of the world's fastest-growing energy resource industries.
Many utility companies already rely on nuclear energy, so it's a staple technology that is likely here to stay for the foreseeable future. The nuclear power industry will only continue to grow as the world transitions toward clean, safe, and renewable energy for electricity generation.
While some may have reservations about nuclear energy, many experts believe it will set us on the quicker path to reducing carbon emissions and our dependence on fossil fuels.
Nuclear Energy Stocks FAQ
What Are the Best Nuclear Stocks to Buy?
The best nuclear stocks to buy have a stable, forward-looking management team, with a long-term outlook and a commitment to safety. Centrus Energy Corporation (NYSEAMERICAN: LEU) and Exelon Corporation (NYSE: EXC) are leaders in the nuclear power industry and have a strong track record of safety and innovation.
Can You Invest in Nuclear Power?
Yes, you can invest in nuclear power. There are a number of public companies that generate electricity from nuclear reactors. You can also invest in private companies that provide services to the nuclear industry. These companies can be found in the United States, Canada, Europe, and Asia.
Is Uranium a Good Investment in 2022?
The uranium market is complex, and it's difficult to make a definitive statement about its future. One issue is the expected growth in demand from nuclear power plants and other sectors. There's also the potential for new mines to come online. Geopolitical factors could also drive up prices.
Is Nuclear Energy the Future?
There is no single answer to this question, as opinions over the future of nuclear energy vary significantly. Some proponents argue that it is the only viable option for large-scale, low-carbon electricity generation. At the same time, opponents assert that the dangers and risks of nuclear accidents are too high.
Who Is the World's Top Producer of Nuclear Power?
The USA has 91.5GW of nuclear capacity, France has 61.3GW, Russia has 61.4GW, and South Korea has 37.8GW. These countries contribute more than two-thirds of the global nuclear power. If you are looking to invest in the nuclear power industry, these are the countries you should watch.