The Stock Dork is reader supported. We may earn a commission, at no additional cost to you if you buy products or signup for services through links on our site.
As Covid-19 swept around the globe, many were horrified to see outbreaks taking place aboard cruise ships.
As travel became more restricted, cruise lines were one of the first in the travel industry to see setbacks.
Many months later, cruise lines still can't run as a result of the crisis.
The industry is likely to change as the Covid-19 vaccine is distributed in 2021.
People will be seeking opportunities to enjoy the travels they haven't been able to for over a year.
We've compiled a list of the best cruise stocks to buy now in order to take advantage of the likely market upswing in the coming months.
Are you looking to invest in cruise stocks? Trade Ideas is a great place to start. Through their AI-based software program, investors can buy and sell these stocks and more without any hassle.
Best Cruise Line Stocks
Norwegian Cruise Line Holdings (NYSE: NCLH)
Norwegian Cruise Line is a cruise line incorporated in Bermuda and headquartered in Miami.
Founded in 1966, Norwegian Cruise Line is the third largest cruise line in the world in terms of the number of passengers.
Norwegian Cruise Line Holdings controlled about 8.7% of the world's cruise passenger market in 2018.
The company now holds a market cap of just over $8 billion.
In 2019, the company saw revenue of over $6 billion, but like all the other cruise stocks on our list, saw a near-complete loss of revenue for the 2020 year.
Norwegian Cruise Line Holdings now owns a portfolio of 17 cruise ships with 6 on order.
Additionally, the company owns 2 private islands in the Caribbean.
The company plans to begin sailing its ships again in April 2021.
This could change depending on the state of Covid-19 and travel in general by the time the spring comes.
Norwegian Cruise Line Holdings has been working closely with the CDC to ensure that the safety of their guests is taken into consideration on their cruise ships.
Norwegian Cruise Line Holdings share performance is now higher than their original IPO.
The health crisis in March put them at their lowest market price in history.
As their ships begin to head out of port in the coming months, it's likely that their share price will continue to rise, perhaps even past their previous highs.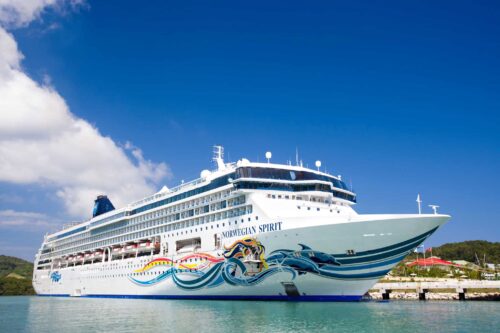 Royal Caribbean Group (NYSE:RCL)
Royal Caribbean Group (formerly known as Royal Caribbean Cruises LTD.) is the second-largest cruise line in the world.
They currently owns four separate cruise lines.
These are Royal Caribbean International, Celebrity Cruises, Azamara Cruises, and Silversea Cruises.
The company is incorporated in Liberia and headquartered in Miami, Florida.
Royal Caribbean currently has a total of 24 ships in its fleet with more coming.
Royal Caribbean aims to wow its guests with a luxurious formal setting and high-tech entertainment.
When compared with other cruise lines, Royal Caribbean is considered a high-end brand.
While Royal Caribbean has seen a significant drop in market performance as a result of Covid-19.
Since March, the company has slowly seen a return to their normal share performance.
Royal Caribbean has a market cap of over $16 billion.
With a more loyal customer base, Royal Caribbean may see a quicker rebound in the coming months as compared to smaller cruise lines.
Investors may need to be patient with the amount of time they hold this stock (or any other hospitality stock for that matter).
Those willing to take the risk may see incredible returns in the long term.

Carnival Corporation & PLC (NYSE:CCL)
Second to none, Carnival is currently the world's largest travel leisure company, followed by Royal Caribbean and Norwegian.
As a British-American cruise line operator, Carnival is headquartered in Miami, Florida. Carnival owns a portfolio of over 100 ships across 10 cruise line brands.
The company has two subsidiaries – Carnival Corporation, which operates in the US, and Carnival PLC, which operates in the UK.
Carnival saw its highest market performance in 2018, which it has struggled to reach since.
Since the pandemic hit, Carnival has not done nearly as well as Royal Caribbean, despite their larger market share.
The company continues to push for reopening as soon as possible.
While the industry is currently struggling, this company could provide great returns in the long run.
Since Carnival is the largest player in the game, it may be the best long-term investment, especially since prices are low right now.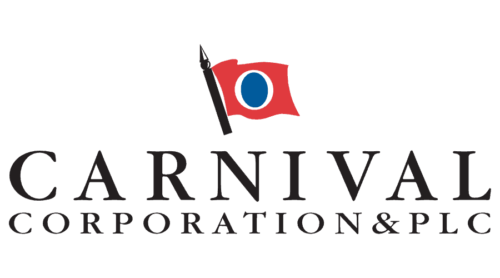 Best Cruise Ship Stocks To Buy
Lindblad Expeditions Holdings, Inc. (NASDAQ:LIND)
Lindblad Expeditions is a cruise line that has partnered with National Geographic to provide an immersive vacation experience for its guests.
Their fleet includes 15 ships that sail to over 27 locations.
This company offers travel that goes beyond what you'd normally expect on a cruise line.
Crypto Alert
Bigger Than Bitcoin and Better Than Gold
Even gold misses the mark.
Cryptocurrencies (like Bitcoin) are the ONLY assets that have all four of these features.
Features that can truly protect investors from today's unprecedented money printing and interference from governments.
But Bitcoin is NOT the primary cryptocurrency at the forefront of this new money revolution.
These three supercryptos are the ones taking the lead and helping investors make the most money.
Click Here For All Of The Details
We earn a commission if you click this link and make a purchase at no additional cost to you.
Using their partnership with National Geographic, Lindblad offers unique expeditions where their customers can see natural beauty up close and personal.
The company has nearly reached an $806 million market cap.
Astonishingly, Linblad has bounced back from the market crisis much better than any other stock on this list.
Their share price is within a dollar of what it was in March.
Part of this may be due to the fact that Lindblad's ships are typically smaller in size and have a lower guest capacity.
This gives the company a competitive advantage. Carnival is used to packing hundreds of guests onboard.
Linblad will likely be one of the only cruise lines that is operational for the time being.
This means now could be a great time to invest.
Investors will need to take into account the fact that travelers may still not be comfortable boarding a secluded ship environment with strangers for quite some time.
The Walt Disney Company (NYSE:DIS)
Known for its production of media and entertainment, Disney has now reached a market cap of $321 billion.
After a slight downturn in March, Disney is performing better than they ever have.
Much of the value Disney derives comes from their entertainment venues.
These include multiple parks and their cruise ships, catered to children and family experiences.
Their current performance has come as quite a surprise, showing us just how versatile, risk-averse, and diversified their stock really is.
Disney has been able to continue its forward movement by diversifying its industry focus.
With the launch of Disney+, the company was able to take advantage of huge demand for video streaming platforms, made even more popular by the pandemic.
Experts have projected Disney to have below-average returns for the next few years.
This information reflects the current overvaluation.
However, as the vaccine is rolled out and Disney is able to open its entertainment parks and cruise ships, the company has the potential to draw in huge revenue.
This will likely reflect in great market performance.

OneSpa World Holdings Ltd. (NASDAQ:OSW)
OneSpa is a holdings company that provides product solutions to cruise lines and other businesses in the hospitality industry.
Their operations include the sale of top-end health, beauty, fitness, and wellness services.
Some of the companies they service include cruises on our list including Norwegian, Royal Caribbean, and Carnival cruises.
Whether their clients are sailing or located at a variety of travel and hospitality locations on-land, OneSpa is one of the major luxury spa providers for the highest-end hospitality brands.
OneSpa went public near the last month of 2017. Stock trades are currently going for $9.35.
While this is close in price to when they went public, they have struggled to return to pre-Covid performance.
This could easily be a result of their lack of personal products and customers.
This is a reflection of the adverse effect Covid has had on the hospitality industry as a whole.
A market cap over $500 million suggests that the company has the potential to continue development in the future.
Cruise lines will come to market again in the future, and new cruise lines will continually need to be produced.
World Fuel Services Corporation (NYSE:INT)
Based in Miami, Florida, World Fuel Services is an energy, commodities, and service company.
The hospitality industry is not the only industry affected by Covid-19 as consumers have traveled less.
The fuel service industry also saw a significant drop in performance, which is reflected in the extremely cheap price of gas.
The company has three individual segments: land, aviation, and marine life.
The marine life segment will be most relevant to the cruise industry
In the past, World Fuel Services has performed at consistently high prices.
The company has struggled to return to past performance levels, but with a near $2 billion market cap, will likely rebound once travel restrictions are lifted.
With three unique and separate sectors, the company's diversification will help to ensure healthy returns across its three sectors as development takes place with the Covid-19 vaccines.
All three of this company's divisions will likely improve when cruise ships start sailing.
This means the potential for great returns for investors who can wait out this dry period.
Cruise Ship Penny Stocks: Ship Builders
Fincantieri (OTCMKTS: FNCNF)
Fincantieri is the first stock on our list that is solely devoted to cruise ship construction.
Based in Italy, Fincantieri is the largest shipbuilder in Europe and the fourth largest shipbuilder in the world.
After going public just in 2018, Fincantieri's market performance has decreased each year.
It seems they may have gone public at one of the least advantageous times considering the current performance of hospitality stocks.
Fincantieri has ship creation backlogs through the year 2027.
Some of their notable customers include the cruise lines on our list, such as Carnival, Norwegian, and Royal Caribbean.
Given their well-established industry presence, this stock shows some promise for investors.
That said, this will not be a stock to see returns within a month, let alone a few months.
Fincantieri trades are now $0.67 a share. This top ship builder could see amazing growth outside 2020.
Should I Buy Cruise Line Stocks?
Investors looking to take on a little risk for large returns should be considering purchasing some of these cruise stocks.
That said, investors need to understand that it will take much longer than a month to see significant returns.
It may take some more time before consumers are comfortable traveling and going on cruises.
As countries vaccinate their citizens and case levels start to go down, we will likely see things change.
The international economy, hotels, airlines, and cruises will likely all see market performance closer to what they would have seen before the pandemic began.
Which of our cruise stocks piqued your interest? Update your portfolio with WeBull. Investors use WeBull as a reliable trading platform that will give you a few free stocks just for signing up!
Will Cruise Stocks Recover?
It's difficult to see the end of the current economic position we're in.
After many months of believing that the end is near, it's difficult to believe that all of this started almost a year ago.
While the last of the effects are far from over and the news seems to berate us with discouraging information about the state of the future, we can all agree on a few things.
We may not be able to fly, travel, or go on vacation as we would have liked previously.
This does not mean that one day soon we won't be able to do the same once again.
Just like any other stock selection or industry, cruises will simply be a waiting game.
As cruise lines across the globe wait for the green light on returning to travel schedules that were halted in 2020, investors are likely to flock to stock selections such as Carnival that show promise (even after over a year of being unable to function).
Best Cruise Ship Stocks: Final Thoughts
2020 may be the year of record stock drops for the first time in many decades.
Presently, investors may be panicking. The good news is that with each downturn comes an upside.
Vaccine distribution has now begun. When cruise lines get the green light once again, you'll want your portfolio to reflect the excitement of the consumer.