The travel industry is returning to pre-pandemic levels as more business and leisure travelers spend money on international travel again. Amid this booming industry lies a slew of travel and tourism stocks that boast extremely low market caps with great potential. Let's look at a few of our favorite travel penny stocks below.
Best Travel Penny Stocks
Trivago N.V (NASDAQ: TRVG)
Trivago N.V. operates an online hotel search platform where travelers search for and compare a variety of accommodations, such as hotels, apartments, and vacation rentals.
Through its platform, travelers can make better decisions by streamlining their search for accommodations and options that suit their tastes while accessing a wide range of relevant information.
The company was founded and headquartered in Düsseldorf, Germany, with operations in nearly 190 countries.
In 2022, the company's total revenue increased 17.7% year over year to $110.81 million.

Analysts expect Trivago's earnings per share to increase by 6.5% year-over-year to $0.04 by the end of March 2023.
They also expect revenue from the same period in the previous year to grow from 26.8% to $135.40 million.
Regarding its current price, Trivago N.V. trades at around $1.58 with a market cap of $561.53 million.
Travelzoo (NASDAQ: TZOO)
Travelzoo Inc is a global e-commerce platform that offers a variety of travel options ranging from hotels, vacation packages, restaurants, cruises, airline tickets, and more at discounted rates.
The company was founded in 1988 and had its headquarters in New York.
Travelzoo has over 28 million users and operates in about 50 countries with approximately 422 employees.
The company does not offer direct bookings on its website but connects users to travel platforms.
Travelzoo generates revenue from advertising fees paid by travel agencies, airline companies, and entertainment firms.

It is popularly known for offering recommendations to its users through a weekly newsletter that spotlights the top 20 travel deals of the week.
Over 8 million people have visited the website in the last six months, making it the world's 23rd most popular travel and accommodation website.
Also, the company has amassed numerous awards, including the World Travel Award for World's Leading Travel Deals Website.
The company was trading at $4.45 in January 2023. It's currently trading at around $4.89 per share, representing a 9.9% increase in the stock.
Travelzoo's annual revenue is currently $62.7 million and has a market cap of $77.07 million.
NextPlay Technologies (NASDAQ: NXTP)
NextPlay Technologies is a technology company that specializes in developing innovative software solutions and products for businesses across the travel, blockchain, and other industries.
The technology company provides a wide range of products and services to enhance productivity, efficiency, and profitability.
The company's most popular services include enterprise resource planning (ERP) software, customer relationship management (CRM) software, and supply chain management tools.
NextPlay Technologies is well-known for its ability to provide cutting-edge solutions that help businesses stay ahead of the competition.
It has impacted the travel industry by providing creative software solutions that have helped travel providers streamline their operations and enhance customer experience.

For instance, their advanced travel management system allows travel companies to handle reservations, bookings, and payments effectively, which has ended inefficiencies and enhanced the overall experience for travelers.
Furthermore, NextPlay Technologies' virtual assistants provide personalized recommendations to travelers based on their preferences and prior interactions.
By leveraging cutting-edge technologies, NextPlay Technologies has also made it easier for travel companies to stay competitive in today's market.
Practical analytics tools are provided to observe performance, identify trends, and make data-driven decisions that improve efficiency, reduce costs, and enhance the customer experience.
Revenue for the company increased by 1166.5% in the past year and 78.76% per year.
NXTP is roughly trading at $1.08 and has a market cap of $7.28 million.
Tuniu Corp (NASDAQ: TOUR)
Tuniu Corp is a china-based online leisure travel company that provides travel-related products and services, including packaged tours and accommodation reservations, through its website and mobile platform.
The company was founded in 2006 with headquarters in Nanjing and additional offices in Shanghai and Beijing.
Tuniu provides one-stop leisure travel solutions and enhanced customer experience through its online site and mobile platform, including tour advisors, a 24/7 call center, and 75 regional service centers.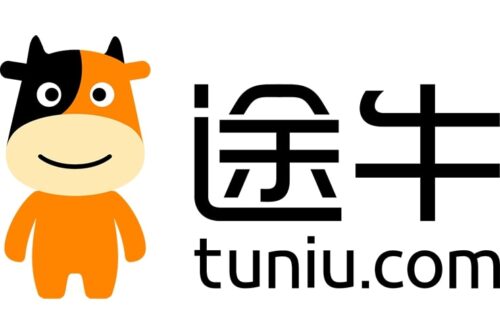 Since the Covid-19 pandemic had people sit at home and cancel travel plans, most travel platforms, especially those in China, received a hit.
However, in August 2022, Tuniu Corp's net revenue grew by over 100%, and compared to the second quarter, revenues from packaged tours increased by over 300%.
The company seeks to significantly increase its online leisure travel market share by expanding its client base, boosting customer loyalty, and improving supply chain management.
In January 2023, the stock was trading around $1.51 per share and has now increased by 19.9% to $1.86 in March, with a market cap of $230.07 million.
Mesa Air Group Inc (NASDAQ: MESA)
Mesa Air Group Inc is a regional airline company founded in 1980, headquartered in Phoenix, Arizona, USA.
The company operates flights for major airlines in the United States, such as United Airlines.
Mesa Air Group manages a fleet of more than 145 aircraft and operates in over 146 cities in North America, and has about 3,400 employees.
Over the years, the company has invested in new technology and innovation to drive growth and innovation in the aviation industry, building a reputation of excellence, safety, and trustworthiness.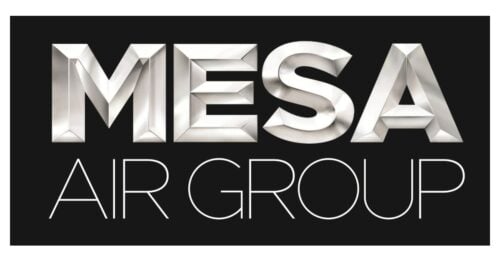 Mesa Air Group Inc stock is highly volatile and has risen in six out of the last ten days and is currently down by 8.25.
However, analysts expect the stock to increase by 183.26% during the next three months.
Due to the company's capacity to generate sufficient cash flow to pay bills, service debt, and consistently produce year-over-year profit, analysts predict that the stock will maintain a price between $8.03 and $10.84 at the end of the three months.
The company's stock is roughly trading at $2.84, with a market cap of $115.05 million and an annual revenue of $530.4 million.
Liberty TripAdvisor Holdings, Inc. (NASDAQ: LTRPA)
Liberty TripAdvisor Holdings offers online travel site services and online retail through its subsidiaries TripAdvisor, one of the world's largest travel platforms, and BuySeasons.
TripAdvisor has a record of helping up to 463 million travelers each month to plan, book and prepare for their trip through their online site and mobile app, which has over 860 million reviews.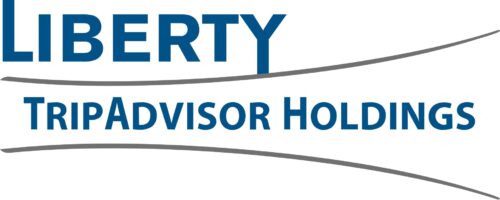 The platform connects travelers to travel partners through enriched content, price comparison tools, and related services for accommodations, travel activities, and experiences.
According to analysts, the company's stock was trading at $0.6696 in January 2023 and is currently trading at $0.87; the stock has a 31.45% upside potential.
LTRPA has an annual revenue of $1.49 billion and a market cap of $148.05 billion.
Yatra Online Ltd (NASDAQ: YTRA)
Yatra Online Inc provides online travel agency services, including domestic and international ticket bookings, hotel bookings, holiday packages, bus ticketing, and ancillary services to customers in India.
The company is one of India's leading online travel companies.
It has a broad distribution network comprising its online platform, a 24/7 call center, a mobile app, and a network of Yatra travel express stores.
Yatra partners with over 70,000 hotels in India with over 800,000 hotels globally.
Additionally, the company's site offers over 3,000 activity options in more than 130 cities worldwide.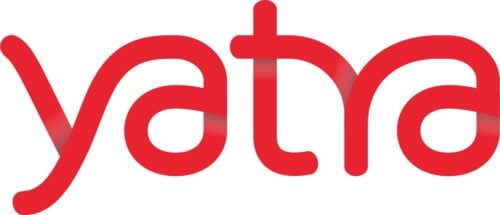 The company has won multiple awards for its services and technology, including the CNBC Awaaz Travel Award as the Best Domestic Online Travel Company and the Best Travel Website from PC World.
Yatra began operations in August 2006. The company went public on NASDAQ in 2016 and is presently considered one of India's top online travel corps, serving millions of customers yearly.
According to analysts, Yatra Online stock has an intrinsic value of $3.05 but is currently trading around $2.06.
The company's revenue is presently at $36.3 million, forecast to grow by 49% over the next year. Yatra Online has a market cap of $125.29 million.
Air Industries Group (NYSE: AIRI)
Air Industries Group manufactures and designs structural parts and assemblies such as landing gears, flight controls, jet engines, and other components focused on flight safety.
Aviation has expanded to become an indispensable means of transport for tourists and vacation lovers and the only rapid worldwide transplantation network for global business.
The Aerospace company also functions in the defense sector, selling defense applications and is a prime distributor to the US department of defense in the United States.

Air Industries group's products are used by original equipment producers in producing fixed-wing aircraft, helicopters, jet turbine engines, and other complex aerospace and defense products.
Its stock is roughly trading at $4.62. Investors forecast it to be profitable as a long-term investment option and expect the stock to increase by 49.07% in five years.
The company has a market cap of $15.01 million, annual revenue of $54.8 million, and a 17.65% revenue growth year over year.
Sabre Corporation (NASDAQ: SABR)
Sabre Corporation is a global travel technology company based in Southlake, Texas, providing software and technological innovation for the travel industry.
The company serves a wide range of players in the industry with technology solutions to airlines, car rental companies, hotels, and travel agencies.

Sabre also offers travel management solutions that assist customers in operating more efficiently, driving revenue, and having personalized travel experiences.
The company, through its subsidiaries, owns and manages the largest global distribution system (GDS) in the travel industry. Sabre Corporation stock is roughly trading at $4.20 and has a market cap of $1.38 billion.
Are Travel Penny Stocks a Good Investment?
Travel penny stocks represent companies specializing in the travel industry, such as airlines, hotel chains, and travel technology companies.
These stocks typically have low market caps, meaning they have the potential to produce great returns.
Additionally, investing in travel-related companies such as airline or tourism stocks can expose investors to multiple markets and opportunities for growth.
This can be especially beneficial during times of economic uncertainty, like the climate we're currently facing, as the best travel stocks can help to reduce your portfolio's overall risk.
Although it's worth noting that penny stocks of any kind can be volatile, for some, the potential for higher returns can make the risk worth taking.
FAQS
What Is the Number One Travel Stock?
It's hard to call any one stock the best in its industry. Still, it's fair to say that Booking holdings is currently a leader in the travel sector for its ability to seamlessly facilitate business and leisure travel.
Who Is the Richest Travel Corporation?
Expedia is currently believed to be the richest travel corporation (in terms of revenue) in the world at the moment.