Small-cap value stocks have a history of putting other asset classes to shame through top-tier market performance. Below you'll find some of the best small-cap value stocks to consider right now.
The Best Small Cap Value Stocks
Sinclair Broadcast Group Inc. (NASDAQ: SBGI)
Sinclair Broadcast Group has a diversified portfolio of networks and is a leading provider of local sports and news. The company accounts for 21 regional sports networks and connects with 185 television stations across 86 markets.
Founded in 1986, Sinclair went public in 1995 and continues to see growth across over-the-air content and digital platforms. The broadcast venture saw some misses in revenue over the last year but has made major strides in boosting earnings per share.

The market cap remains at a low of 1.29 billion for an organization of over 11,500 people. The price-to-earnings ratio sits at an incredibly low 0.53, indicating investors feel shares are undervalued.
As you wait for prices to reach proper valuation, dividends of 5.41% will bring in some cash.
Koppers (NYSE: KOP)
Koppers produces chemicals, carbon compounds, and treated wood products used in various industries, from railroads to utilities and agriculture.
Its global manufacturing and distribution network reaches five continents and employs 2,000 people.

The company continues to expand its presence around the globe and seeks to benefit from an increase in lumber prices. Revenue growth over last year shows momentum is headed in the right direction.
This small-cap value stock has a current market capitalization in the 450 million range, and the price-to-book ratio recently increased over the 1.0 mark. There's no dividend yield to take advantage of, but Koppers appears undervalued.
Genworth Financial Inc. (NYSE: GNW)
Genworth Financial has been in the business of providing long-term care insurance for over 145 years. The company helps customers navigate important life choices and maintain a healthy retirement income.
A strong balance sheet shows Genworth is moving in the right direction despite missteps in past performance. Moody's recently gave the company a two-notch upgrade in debt rating, yet another notch for healthy status.

Genworth Financial has a low 2.4 PE ratio and an even lower price to book, each strong indicators of a potentially undervalued stock. A market cap of 1.95 billion places the company at the upper end of small-cap stocks.
Tupperware Brands (NYSE: TUP)
Tupperware is a household name thanks to its lightweight containers with an unbreakable design and ultra-tight seal.
Much of its success stems from a franchiser structure allowing anyone to run a Tupperware business. Today, the company sends products to 80 different countries.
Insanely popular for most of the last century, Tupperware has struggled with slow diminishing revenue and a weakening sales force.

The brand has since returned to the drawing board, expanding its product presence and finding new avenues to generate sales. In the coming months, shoppers will even be able to buy Tupperware products in local Target stores.
Its price-to-earnings ratio is on the lower side at 4.35, and the market cap falls within the small range at 311 million. Analysts speculate strong future results if Tupperware continues its trend.
SkyWest, Inc. (NASDAQ: SKYW)
SkyWest Inc. owns SkyWest Airlines, with a fleet of over 500 craft. The company partners with United, Delta, and Alaska Airlines to fly passengers to 260 destinations throughout North America.
In 2021 alone, SkyWest was responsible for transporting over 36 million travelers. The organization now faces a pilot imbalance, hindering routes and causing a large drop in share value.

Revenue and earnings per share numbers beat expectations in the second quarter and speak to enormous upside potential in the coming years.
A 0.35 price/book ratio could pay off nicely for anyone investing in current conditions. The 881 million market capitalization is far below projections and could increase share prices.
Urban Outfitters Inc. (NASDAQ: URBN)
Urban Outfitters impacts the fashion scene with seven unique brands covering a range of styles.
The company also supports events through its subsidiary Menus & Venues. With an eye on innovation and creativity, Urban Outfitters strives to consistently meet customer needs.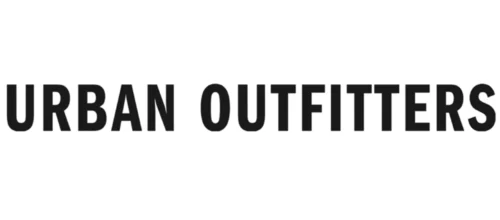 Cost pressures across these brands have been a sore spot of late, sending share prices down over the course of 2022. URBN did surpass revenue goals from July as event popularity increased and occasion-wear sales rose.
Still, analysts predict a much higher price target for this 1.97 billion market cap enterprise. Low price-to-book numbers seem to point in the same direction.
Should You Buy Small Cap Value Stocks?
Small-cap stocks represent smaller companies able to see larger swings and higher growth than large-cap stocks.
After all, it's much easier for a company to climb from $500 million to $1 billion than a $100 billion enterprise to double its growth.
Value stocks are believed to be undervalued by market data and in time catch up to a proper trading level. Long-term investors purchase while the share price sits below average, allowing the value to catch up to where it should be.
Unlike growth stocks, value stocks tend to hold up better in difficult economic times and periods of inflation, much like what we're experiencing now. They also tend to have lower risk and more dependable outcomes.
Small-cap value stocks combine the best of these two worlds, offering the stability value stocks bring with the upside potential of a small market capitalization.
Where to Buy Small Cap Value Stocks
The top small-cap stocks live on the major exchanges and are accessible from reputable brokers.
Companies like Robinhood and Webull feature commission-free trading and complete control over your investment portfolio. Where Webull takes investors through a more comprehensive interface, Robinhood is known to be more user-friendly.
Final Words
Like any investment strategy, small-cap value stocks don't come with any sort of guarantee.
You'll need to spend the time and due diligence to locate small-cap companies with low valuations and the business structure to back up the share price and revenue growth.
Hitting the nail on the head could lead to a significant increase in funds as companies rise to their potential.