Volatility can be a positive or negative trait depending on who you ask; for penny stock traders, volatility is often seen as a good thing. However, are the risks associated with volatile penny stocks worth the reward? Check out our list below of the most volatile penny stocks to see for yourself.
Most Volatile Penny Stocks
Spero Therapeutics Inc (NASDAQ: SPRO)
Spero Therapeutics Inc (NASDAQ: SPRO) is a biopharmaceutical company focused on developing treatments for rare and life-threatening infections.
The company's lead product candidate is Tebipenem HBr, which is a novel oral and intravenous carbapenem antibiotic for the treatment of multidrug-resistant Gram-negative bacteria.
This volatile penny stock has been up over 240% for the past few days, and it doesn't look like it's slowing down anytime soon.

This came after SPRO and GlaxoSmithKline agreed to an exclusive license for the latter's investigational antibiotic for severe urinary tract infections.
Tebipenem HBr, Spero's treatment, is anticipated to start Phase 3 clinical trials the following year. According to the firms, if authorized, it would provide patients with a choice between oral medicine and hospital intravenous treatment.
With a minimum of $375 million in milestone payments, Spero will get $66 million upfront. GlaxoSmithKline is one of the world's largest research-based pharmaceutical and healthcare companies with a long-standing commitment to developing new medicines.
Spero's innovative approach to treating multidrug-resistant Gram-negative bacteria has the potential to make a real difference for patients. This deal could be transformational for Spero, and we are excited to see how this progress.
SPRO will be able to finance its other pipeline candidates now in the clinical development phase with the aid of a relationship with a pharmaceutical behemoth like GSK, which has essential financial resources, industry knowledge, and a global commercial presence.
After the agreement with GSK, Spero anticipates that its existing financial runway will be enough to support its activities through 2024.
Although being down by 85% this year, this move by Spero gives investors a lot to be optimistic about the company's future, which is now well-funded to continue its development activities with multiple pipeline candidates.
Avenue Therapeutics Inc (NASDAQ: ATXI)
Avenue Therapeutics Inc (NASDAQ: ATXI) is a clinical-stage biopharmaceutical company focused on developing and commercializing innovative, intravenous (IV) formulations of approved drugs for use in the hospital setting.
The company's lead product candidate, IV Tramadol, is an IV formulation of the analgesic Oliceridine currently in Phase-3 clinical development for managing moderate-to-severe acute pain.
In addition, the company is developing an IV formulation of the anti-nausea and vomiting drug, Netupitant/Palonosetron (NKTR-181), which is in Phase 3 clinical development to prevent chemotherapy-induced nausea and vomiting (CINV).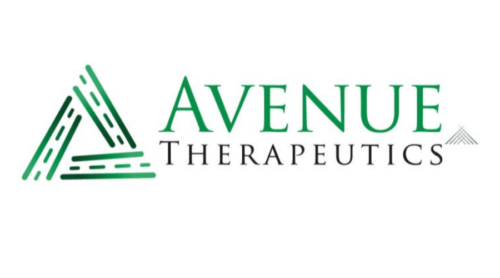 Volatility-wise, this stock has been all over the place recently. The stock was down over 71% for the past year and is now opening the market with a 1,743% increase after two significant announcements.
First, the company received its meeting minutes with the FDA for its IV Tramadol program for treating moderate-to-severe pain. The minutes revealed that the FDA believes that the data collected so far is adequate to support an NDA filing.
Second, Avenue Therapeutics announced the effectiveness of the 1-for-15 reverse split of its common stock, which was initially filed on December 28, 2018. The reverse split will become effective as of September 23.
As a result of the reverse split, every 15 shares of the company's issued and outstanding common stock will be automatically converted into one share of common stock. ATXI's 52-week low is $0.04, while its 52-week range is 3.0000 – 27.7500.
This kind of volatility is what investors crave when it comes to penny stocks. Especially with news like this, it is hard not to want a piece of the action. So, if you are considering getting into penny stocks, keep ATXI on your radar.
Panbela Therapeutics Inc (NASDAQ: PBLA)
Panbela Therapeutics Inc (NASDAQ: PBLA) is a clinical-stage biopharmaceutical company focusing on developing treatments for women's health and cancer.
The company's most advanced product candidate is SBP-101, which is in Phase Ia/Ib clinical trials for the treatment of triple-negative breast cancer.
Panbela also has two other product candidates in preclinical development: SBP-101 for treating cervical cancer.
With a market cap of $5.609, Panbela is a small-cap company. PBLA's shares are trading just over $0.27, with a 52-week range between $0.2030 and $2.4000.
It gained more than 48% recently. However, analysts cannot tell the reason behind this price movement. However, this is what makes this stock a lot more interesting. Therapeutics and other healthcare companies tend to have these unexplained price movements.
You can see it in their charts, and this one is no different. A stock with a highly volatile price action like PBLA creates exciting opportunities for day and swing traders.
The company doesn't have any major news to trigger such a move, but several things could be happening behind the scenes.
First, the company recently announced that it had enrolled its first patient in its Aspire trial, which is a pivotal Phase III study evaluating the safety and efficacy of SBP-101 in combination with standard chemotherapy in women with metastatic triple-negative breast cancer.
This news could be driving the price action as investors are betting on the success of the Aspire trial. Another possibility is that Panbela is currently in the works of acquiring Cancer Prevention Pharmaceuticals, Inc. (CPP) in an all-stock deal.
CPP is a privately held biopharmaceutical company developing a Phase III asset, CPP-1X/sulindac, for the chemoprevention of familial adenomatous polyposis (FAP). If the deal goes through, it would be a major coup for Panbela and could send the stock soaring.
Lastly, it's also possible that Panbela is simply benefiting from the overall positive sentiment in the market right now.
With the Dow Jones Industrial Average (DJIA) and S&P 500 Index (SPX) hitting new all-time highs, investors are looking for high-growth stocks that still have upside potential. Panbela could be one of those stocks.
So, what's the bottom line? Panbela is a volatile penny stock that's worth watching. The company has several catalysts that could drive the stock higher soon, so keep it on your radar.
American Virtual Cloud Technologies Inc (NASDAQ: AVCT)
American Virtual Cloud Technologies Inc's 51% surge recently has made it one of the most volatile penny stocks. The company, which is a provider of virtualization and cloud services, has seen its share price go from $0.32 – $0.42 in just over a week.
This kind of volatility is not unusual for penny stocks, which are generally defined as companies with a market capitalization of under $500 million.
AVCT is a cloud communications platform provider that offers various services, including voice, video, data, and mobile. The company's recent strong performance is due partly to its focus on the enterprise market.
Its products are used by major corporations, such as Microsoft, AT&T, and IBM. AVCT has also been working on expanding its partnerships with other companies to grow its business.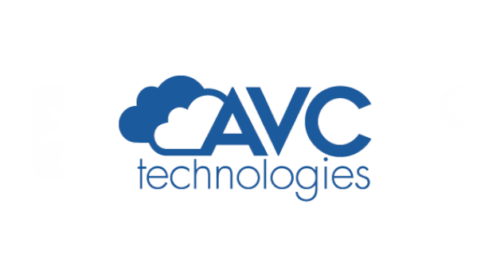 For example, it recently announced a partnership with Verizon Communications to provide cloud services to Verizon's business customers. This is a significant win for AVCT, as Verizon is one of the largest telecommunications providers in the world.
However, the most significant catalyst of its bull run was after the company revealed its regulatory filing. According to the regulatory filing, Ribbon Communications no longer owns any AVCT. Thirteen million seven hundred thousand four hundred twenty-one shares of ordinary stock and 43,778 warrants were sold by Ribbon.
This provides AVCT with a clean slate, and investors are banking on the company's strong enterprise focus to drive growth.
The company's purchase of Kandy service has also led to an increase in top-line revenue. Expectations are that a fresh takeover bid would surface at a lesser price than before, should the firm resume its prior growth trajectory.
Penny stocks are always risky, but AVCT seems to be positioned for success in the enterprise market. The company has a strong product offering and is partnering with some of the biggest names in the industry.
With its recent run-up in price, AVCT is definitely a stock to watch in the near future.
Purple Innovation Inc. (NASDAQ: PRPL)
Purple Innovation Inc. is a company that manufactures and sells mattresses, pillows, and other sleep products.
The company's flagship product is the Purple Bed, a mattress that uses a proprietary foam designed to provide comfort and support.
The company went public in 2017, and its stock has been very volatile since then. The stock price reached a high of $36 in February 2021 and then fell to a low of $2.80 in August last year. The stock has since recovered and is currently trading at around $4.
The company's products are available online and through a growing network of retail partners, including Mattress Firm, Sleepy's, and Bed Bath & Beyond.

Purple Innovation has a strong direct-to-consumer business, which accounted for approximately 70% of revenue in the first quarter of 2022.
However, a whopping 42% price increase was because of buy-out-related news. Coliseum Capital Management is reportedly offering to purchase Purple for $4.35 per share in the official press release. That only represents a 10% increase above the share price at the time of writing.
A 58% takeover premium is encouraging for Purple shareholders on the one hand. When you zoom out, it becomes more gloomy, though.
The stock of Purple has consistently traded considerably above this buyout offer for the entirety of the firm's existence as a public business, temporarily trading above $40 per share in early 2021 following a sharp increase during the pandemic's first year.
If Purple's board of directors accepts Coliseum Capital Management's unsolicited offer, it will lock in around 90% losses for investors who invested at the peak. Management teams are obligated to their shareholders to pursue the business's best interests.
In this case, it would be hard for Purple's team to argue that a 58% takeover premium isn't in the company's best interest, especially given how many investors have lost so much money on the stock over the past year.
However, given the current state of the economy and the stock market, it's hard to see how this deal gets done. It seems like a classic case of an acquirer trying to take advantage of a weak seller.
Nevertheless, this situation is worth monitoring because it could set a precedent for other companies struggling since the pandemic began.
Party City (NYSE: PRTY)
Last but not least on our penny stock trading list is Party City, which was founded in 1986 and operates as a leading retailer of party supplies in the US, Canada, and Puerto Rico.
The company offers an array of merchandise, including paper goods, decorations, invitations, party favors, and costumes.
Party City went public in 2013, and its stock has been anything but stable since then. In fact, it has been one of the most volatile penny stocks over the past year.
Shares of PRTY stock are down more than 65% over the course of a year, despite almost tripling over the previous month. Party City's selloff has been linked to deleveraging and the emergence of a risk-off trade, like many other penny stocks on the stock market.

As a result of continuing margin concerns among investors, retail equities have taken a lead. It's interesting to note that Party City is one business that has beaten expectations in terms of profitability, reporting better margins.
The business earned $0.10 per share during the most recent quarter. This significantly exceeded analyst expectations and shows that not everything is going wrong for this retail brand.
Additionally, with Halloween just around the corner, investors who want to wager on retail out-performance during this time period will undoubtedly have a method to do so through the PRTY stock.
If Party City can capitalize on these high-traffic periods, it could be a major boon to the business and its shareholders. This firm may be due for a sustained short-term gain despite the current market turbulence.
Should You Buy Volatile Penny Stocks?
When it comes to trading volatile penny stocks, there is a lot of speculation and uncertainty. Many people think that they can make a quick buck by buying penny stocks, but the reality is that these stocks are very risky. They are often turbulent and can go up or down in value quickly.
When considering buying penny stocks, you must be aware of the risks involved. You could lose all of your investment if the stock price goes down.
Thus, ask yourself whether the potential rewards are worth the risks. Only you can answer this question. Most importantly, it would help to do your own research before investing in any penny stock.
Where to Buy Volatile Penny Stocks
Online exchanges such as Robinhood and E*TRADE offer a wide variety of penny stocks. You can buy them through traditional brokerages, but they may charge higher commissions.
What's great about the list above is that all these stocks are listed on NASDAQ and NYSE. That means they're easier to buy and sell than over-the-counter (OTC) stocks.
Final Words
Penny stocks are notoriously volatile, which can make them a high-risk investment. However, for investors with the stomach for risk, these stocks can offer the potential for huge rewards.
Investors need to know where and what to look to find the most volatile penny stocks.
Most Volatile Penny Stocks FAQs
What are the 5 most volatile stocks?
Spero Therapeutics Inc (NASDAQ: SPRO), Avenue Therapeutics Inc (NASDAQ: ATXI), Panbela Therapeutics Inc (NASDAQ: PBLA), American Virtual Cloud Technologies Inc (NASDAQ: AVCT), and Purple Innovation Inc. (NASDAQ: PRPL). These stocks have the highest beta, which measures a stock's volatility in relation to the stock market.
Do penny stocks have high volatility?
Yes, penny stocks tend to be more volatile than large-cap stocks. This is due to their smaller stock market capitalization and lack of analyst coverage.
What are the hottest penny stocks right now?
Spero Therapeutics Inc (NASDAQ: SPRO) shares jumped 1000+% after it announced funding from GSK(GlaxoSmithKline). Other popular penny stocks include American Virtual Cloud Technologies Inc (NASDAQ: AVCT) and Purple Innovation Inc. (NASDAQ: PRPL).
How high can a penny stock go?
Penny stocks can go up or down in price rapidly due to their small market capitalization. This makes them very risky investments. However, in technical definition, a stock can only be considered a penny stock if it trades below $5 per share.
What percentage of penny stocks succeed?
There is no definitive answer to this question, as it depends on several factors. However, it is generally agreed that the success rate for penny stocks is quite low due to their high-risk nature.