Natural gas consumption is steadily rising, and penny stocks could be a great way to tap into this growing sector. But what companies are worth a closer look? Check out our picks for the five best natural gas penny stocks to buy now.
Best Natural Gas Penny Stocks
FuelCell Energy (NASDAQ: FCEL)
If you're looking for penny stocks that could explode in the natural gas sector, FuelCell Energy (NASDAQ: FCEL) is a good place to start your search.
The company is a leader in fuel cell technology, which converts chemical energy into electricity through a clean and efficient process.
These fuel cells have several advantages over traditional power generation technologies. They're cleaner and more efficient and can be used to generate electricity on-site, reducing transmission losses.
The company uses an electrochemical process to generate power, and its fuel cells are used in a variety of applications, including stationary power generation, backup power, and mobile power.

FuelCell Energy has been around for more than 50 years, and it's one of the few companies with a commercial-scale fuel cell business. The company has more than 300 megawatts of fuel cells installed around the world.
Sales for the second quarter totaled $16.38 million, a 17.4% increase over the same period last year. Sadly, the top-line results fell short by over $16 million.
However, compared to $1.32 billion in the same period last year, its backlog is still an excellent $1.33 billion. The CEO of FCEL estimates that the entire addressable market potential could reach a staggering $2 trillion by 2030.
He thinks that operations are on pace to generate over $300 million in sales by 2025 and $1 billion in revenue by 2030. The bottom line is that FuelCell Energy is a company with a long history and a bright future.
So it's worth keeping an eye on this penny stock.
Fuel Tech (NASDAQ: FTEK)
Another treatment and emissions control company, Fuel Tech Inc., provides services for the power generation, steel, glass, aluminum, and chemical industries.
The company develops and commercializes technologies for air pollution control, process optimization, boiler performance enhancement, and advanced engineering services.
It has executed over 1,000 installations across 26 countries and has a record of illustrious blue-chip clientele. Natural gas project sales account for 75% of its revenue.

Fuel Tech had a successful year in 2021, with revenue increasing by 7.60% to $24.3 million. In addition, the company turned a profit for the first time since 2013. It is a firm with few assets, with cash comprising the majority of its holdings.
The company has its eyes set on a $50 million to $75 million global revenue funnel.
This year, the company recorded a 22% increase in revenue from its last quarterly report. Also, backlogs grew from $9.1 million to $10.5 million, which serves as a bullish indicator for its future prospects.
Tellurian Inc. (NYSE: TELL)
Tellurian Inc. is a Houston-based company involved in natural gas production, transportation, and marketing.
The company was founded in 2007 by Charif Souki and Martin Houston.
Tellurian Inc.'s primary asset is its Driftwood LNG project, located in southwest Louisiana. The project includes a liquefaction plant with a capacity of 27.6 million tonnes per annum (MTPA) and an export terminal with a capacity of 27.6 MTPA.
The project is currently in construction and expected to begin commercial operations in 2023.
Tellurian's stock price has been volatile in recent years, but the company remains one of the best penny stocks in the natural gas sector. The company's market capitalization currently stands at around $1.3 billion.
In contrast to previous models, Tellurian's integrated approach should capture the difference between the price of natural gas in the US and abroad, rather than adopting a fee-for-service or toll road model.
Also, with the addition of EnSight to its current assets, it now has access to more than 20,000 acres of land and more than 275 high-return, low-risk drilling prospects, the majority of which it may drill opportunistically for additional free cash flow.
This gives the company a well-diversified asset base that can expose investors to different segments of the natural gas market.
Investors interested in penny stocks with exposure to the natural gas sector should take a close look at Tellurian Inc.
Top Natural Gas Penny Stocks
TransGlobe Energy Corporation (NASDAQ: TGA)
TransGlobe Energy Corporation is a Canadian oil and gas exploration and production company with assets in Egypt, the United States, Canada, Madagascar, and Romania.
The company is headquartered in Calgary, Alberta.
Over the last three years, the company's dividend distributions have increased at a CAGR of 41.9%.
The second quarter of 2022 saw TGA's output average 12.1 MBOEPD (barrels of oil equivalent per day), up from 9.9 MBOEPD in Q2 2021.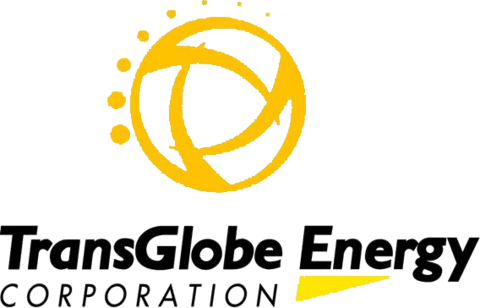 The company's production growth is driven by its operations in the West Gharib and East Ghazalat concessions in Egypt and its recent acquisitions in the United States.
TGA's revenue for the second quarter of fiscal 2022, which concluded on June 30, 2022, climbed 47.5% year over year to $74.69 million. Pre-tax earnings for the business totaled $41.51 million, a 211.5% increase over the same time last year.
With a market cap of only $195.19 million, TGA is a small-cap stock that could have a lot of room for growth.
Further, its strong production growth, rising revenue and earnings, and recent divestment make it a strong contender for the top penny stock in natural gas.
Transocean Limited (NYSE: RIG)
Transocean is one of the world's leading offshore drilling companies.
The company provides high-quality services to the oil and gas industry with a focus on safety and operational excellence. Transocean has a strong fleet of semisubmersible and drill ships equipped to operate in deepwater environments.
Transocean shares have taken a hit in recent years due to the decline in oil and gas prices and the challenging offshore drilling market. However, Transocean's shares could be a good value play for long-term investors.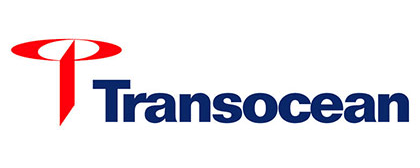 The company is in the process of reducing its debt levels and has a strong fleet of modern assets, which is reflected in its performance this year. The share price has increased by 17% so far this year.
Also, the 16% increase in a single day after the announcement of better-than-anticipated second-quarter data contributed to this strong performance. Over the previous few months, Transocean has secured some important orders.
These orders would suggest a continued EBITDA margin increase at an attractive day rate. With a $7.4 billion order backlog currently in place, the corporation has excellent insight into its cash flow.
Overall, Transocean is a company that is worth considering for your portfolio, especially if you are looking for natural gas penny stocks.
Should You Buy Natural Gas Penny Stocks?
The trend in energy is clearly moving towards cleaner burning fuels and away from dirtier fossil fuels like coal. As such, investing in the natural gas space could be a boon to a budding portfolio.
However, penny stocks are incredibly risky investments. This means you'll want to thoroughly vet these companies to ensure they align with your standards and investment objectives.
Here are some considerations to keep in mind.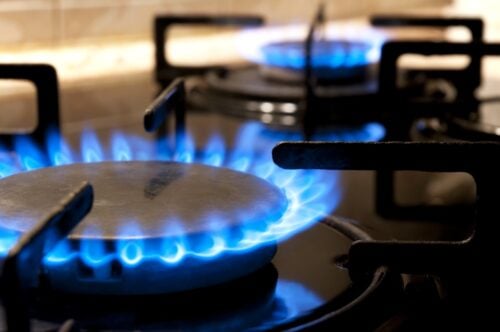 The first consideration should be given to the company's financials. This means taking a look at things like their balance sheet, income statement, and cash flow statement.
The second consideration is the company's business model. Make sure you understand how the company makes money and that it is a sound business model.
For example, exploration and production companies need to find new reserves of natural gas to keep growing. If a company is not doing this, then you might want to proceed with caution.
The third consideration is the company's management team. The team should have a proven track record in the industry and a good reputation.
The fourth and final consideration is the company's valuation. Make sure you are paying a fair price for the stock. A good way to value a natural gas penny stock is to look at the price-to-earnings ratio.
These are just a few factors to consider when evaluating penny stocks, but there are many more.
Where to Buy Natural Gas Penny Stocks
Robinhood is an investment platform allowing you to buy and sell stocks without paying commission fees. It's one of the simplest platforms to use, and it has a mobile app so you can trade on the go.
It offers stocks listed in major exchanges such as the NYSE, NASDAQ, and Robinhood's own private market.
You can also buy fractional shares of penny stocks with Robinhood, which is a great way to start investing if you don't have a lot of money.
Final Thoughts
As mentioned, natural gas usage is on the rise, so investing in this space could offer the potential for solid growth.
It's important to note, though, that investing in natural gas is not a guaranteed recipe for success.
You are investing in the company, not the commodity, after all.
Even if natural gas usage continues to climb, it doesn't mean much if the company you back with your capital doesn't have strong fundamentals.
Make sure to do your due diligence for any stock, including the one on our list.
Natural Gas Penny Stocks: FAQs
What Are the Best Natural Gas Stocks to Buy?
FuelCell Energy (NASDAQ: FCEL) and Tellurian Inc. (NYSE: TELL) are two of the best natural gas stocks to buy now. They're both leaders in fuel cell technology, which is a clean and efficient way to generate electricity from natural gas.
What Is the Future of Natural Gas?
The future of natural gas looks very bright. It's a clean energy source that's in high demand due to growing concerns about climate change.
Will Natural Gas Go Up in 2023?
It's difficult to predict the future price of natural gas, but it's expected to rise in the future as supplies become more constrained. With the increased demand for natural gas due to concerns about climate change, the price could continue to rise in the future.
How Can I Invest in Natural Gas?
One of the best ways to invest in natural gas is to buy shares of companies that are involved in its production, transportation, or storage. Also, consider investing in fuel cell technology, which is a clean and efficient way to generate electricity from natural gas.