Cannabis stocks are currently on the up and up since the start of 2022, with more and more investors interested in the industry. But what are the best cannabis penny stocks to invest in? Here, we'll look at a few of the best available options.
Best Cannabis Penny Stocks
Hydrofarm Holdings Group Inc (NASDAQ: HYFM)
Hydrofarm Holdings Group Inc. is a leading provider of hydroponic equipment and supplies. The company offers various products, including grow lights, hydroponic systems, nutrients, and soil.
As one of the largest companies in the hydroponics industry, Hydrofarm has been in business for over 40 years.
The controlled environment agricultural sector might almost grow double to reach a market value of $100 billion by 2030. That presents a noteworthy potential for Hydrofarm, which has recently started buying up businesses in the sector.
The company's management recently reduced its outlook for the year, saying it is focused on lowering its cost structure and maintaining liquidity.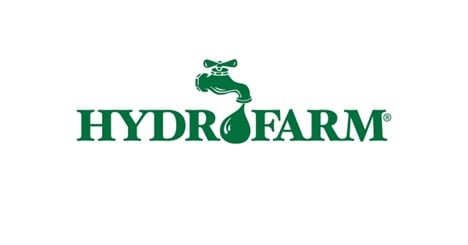 Although this company is not directly selling, farming, or distributing cannabis, it is a leading equipment provider for those who are.
As the industry continues to grow, so will the demand for Hydrofarm's products. This makes it a great long-term investment for those looking to profit from the cannabis boom.
If you are looking for one of the top marijuana penny stocks with big potential, Hydrofarm Holdings Group Inc is a good choice. The company is well-positioned to benefit from the growth of the cannabis industry and has a strong track record of revenue growth.
Although there are some risks to consider, such as the potential for a hydroponics industry recession, the long-term prospects for Hydrofarm seem promising.
HEXO Corp. (NASDAQ: HEXO)
As far as penny stocks go, HEXO Corp. (NASDAQ: HEXO) is about as good as it gets. The company is a leading producer of cannabis in Canada, and its shares have been on a tear since 2019.
HEXO has been able to post strong financial results in recent quarters, thanks to the legalization of cannabis in Canada. As for financials, HEXO recently entered a definitive equity agreement with KAOS Capital, giving them a $180 million investment.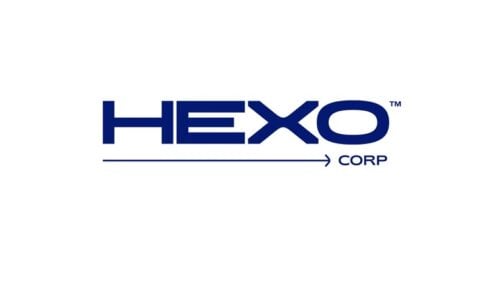 This will help the company with its goal of becoming the leading cannabis company in the world. When it comes to its products, the company recently launched its Tyson 2.0.
In partnership with Mike Tyson, the company has developed a line of CBD products set to hit the market this quarter.
All in all, HEXO is a strong penny stock to buy in 2022. The company has solid financial backing, strong growth prospects, and a diversified product portfolio.
Village Farms International (NASDAQ: VFF)
Another hydroponics-based cannabis company, Village Farms International, is a large-scale producer of fruits, vegetables, and flowers in North America. This includes the most recent addition of inexpensive cannabis growers to expand business opportunities.
The company has greenhouse operations in British Columbia, Texas, and Pennsylvania.
It has a lengthy history of operating contemporary greenhouses and introducing new elements to enhance its operations. The company has added minor power generation firms, cultivated retail alliances, and gathered historical weather data.

With 15 consecutive quarters of positive adjusted EBITDA, it has demonstrated remarkable profitability in its Canadian cannabis company.
Village Farms International, Inc. recently disclosed its financial results for the second quarter of its fiscal year 2022. The business announced sales of $82.63 million, up 17.52% from the previous year and above forecasts by $5.92 million.
Shares have fallen 60% so far this year, now just a little over $2. That being said, the share price for a company with a $193.3 million market cap is a bargain. The company appears to be set up for significant gains based on its appealing growth drivers.
Cresco Labs (OTC: CRLBF)
Cresco Labs is based in Illinois. In 10 states, including six of the ten states with the highest population densities, it runs retail cannabis businesses. In the United States, Cresco is the leading supplier of branded cannabis products.
By making acquisitions and developing additional retail locations, this small-cap cannabis company is expanding quickly. Cresco will become the largest multi-state operator in terms of revenue if it completes its impending acquisition of Columbia Care.
The purchase is proceeding thanks to the Supreme Court of British Columbia's permission and the resounding support of Columbia Care shareholders.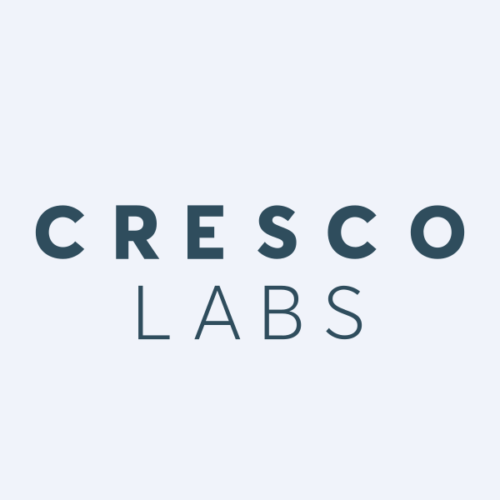 Following the transaction's completion, Cresco will operate in 18 US markets, including 12 states where the yearly cannabis market is worth more than $1 billion.
Fiscally, the company has just reported that in terms of revenue, it grew 4% YoY and 11% on YoY adjusted EBITDA basis in the second quarter of 2022.
Cresco has had a great start to 2022 as well. The company announced that it had acquired Oregon-based retailer Chalice Farms LLC for $40 million. Chalice Farms has five dispensaries in Oregon, with two more locations set to open soon.
The dispensaries are in densely populated areas, which will significantly complement Cresco's other retail locations.
Overall, Cresco is a company with a great future. The company is expanding its operations quickly and is doing so in a profitable manner. For investors looking for exposure to the US cannabis market, Cresco could be a great option.
OrganiGram Holdings Inc. (NASDAQ: OGI)
Organigram, which specializes in flowers, edibles, and concentrates, is the second-largest licensed producer in Canada by market share. Despite the company's shares reaching an all-time low this year, four straight quarters of revenue growth have given it impetus.
The market share of Organigram increased from 7% to 8.5% during the previous year. According to CEO Beena Goldenberg, the firm has grown organically and via worldwide development through co-branding alliances like the one with Canndoc in Israel.
Growth has been attributed to offering high-quality goods at competitive costs.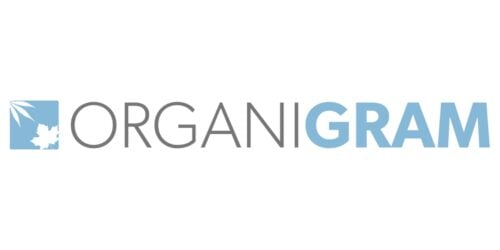 This increases the company's sales exposure outside of Canada and establishes a reputation for producing high-quality goods. The business also has relationships in Australia and Israel and is keeping an eye on the American market for possible entry points.
In addition to increasing income, the corporation is also expanding its facilities. It finished building 29 additional grow rooms at its facility in July.
A $150 million investment by British American Tobacco (BAT) in 2021 in return for a 20% share in Organigram is assisting in financing its growth.
However, even though it gave Organigram a solid financial foundation and cash reserves for possible future expansion, it could also be some investors want to pay attention to.
The business is also increasing output in its new grow rooms to keep up with the demand. A greater focus on higher-margin items helped the third quarter's gross margin increase to 24% from a negative 4% from the previous quarter.
When long-term investors buy Organigram today, they should expect steadily rising revenue, a cash surplus, and a stock price recovering from a record low.
This makes it an excellent moment for investors to think about a buy-low chance as the Canadian industry develops and expands, creating additional possibilities for quality manufacturers like Organigram to prosper.
SNDL Inc. (NASDAQ: SNDL)
Based in Canada, SNDL is a leading online platform for the sale and distribution of cannabis. The company offers various products, including dried cannabis, oils, capsules, and pre-rolled joints.
SNDL is one of the most popular penny stocks on the market due to its solid financials and impressive growth potential. Cannabis Operations and Retail Operations are the company's two business divisions.
In addition to cultivating, distributing, and selling cannabis for adult use markets, the corporation engages in the private sale of cannabis for recreational purposes through corporately owned and franchised retail cannabis outlets.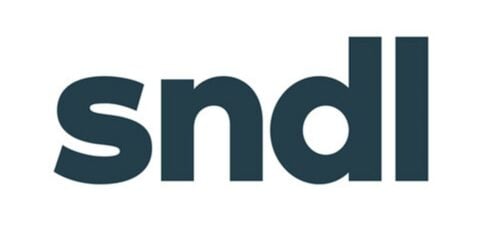 SNDL Inc. reported its financial results for the second quarter of its fiscal year 2022 on August 12. The firm announced sales of $175.18 million, which was $13.13 million more than expected and an increase of over 2300% year over year.
In the second quarter of 2022, the company's gross margin increased by 1,627% year over year to C$43.1 million. SNDL's net income came in at C$19.8 million, or C$0.04 per diluted share.
This was an improvement from a net loss of C$6.64 million, or C$0.02 per diluted share, in the same quarter last year.
Looking ahead to the rest of its fiscal year 2022, SNDL expects to generate between C$460 million and C$480 million in sales, representing a growth of approximately 2,200% to 2,300% compared to the prior year.
SNDL is one of the best penny stocks to buy right now for anyone looking for exposure to the cannabis sector. The company's impressive sales growth and strong financials make it a safe bet for long-term investors.
Aurora Cannabis Inc. (NASDAQ: ACB)
Aurora Cannabis Inc. (NASDAQ: ACB) is one of the best marijuana penny stocks and has been in the marijuana sector for a while now. The company recently completed a merger with MedReleaf, which makes it even bigger and better.
Aurora is expected to grow even more with the recent legalization of recreational marijuana in Canada. The company is also expanding into other countries, such as Germany and Australia.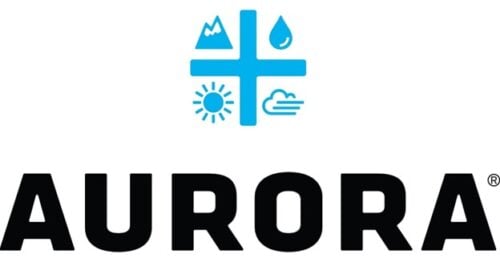 From a financial standpoint, Aurora looks very promising. The marijuana company reported its medical marijuana net revenue increased by 35.4% from the previous quarter. Aurora has a strong balance sheet with $155.3 million in cash and no debt.
Investors looking for a cannabis penny stock with a lot of potential can consider Aurora Cannabis Inc. The company remains the No. 1 LP in medical cannabis sales in Canada and is well-positioned for future growth.
Should You Buy Cannabis Penny Stocks?
The cannabis industry is one of the hottest industries around right now, and cannabis industry stocks are always popular, with investors looking for a bargain. But should you buy marijuana stocks?
There are a few key takeaways to consider before taking the plunge into penny stocks. First, it's important to remember that these stocks are risky.
They tend to be more volatile than regular stocks, often issued by new or not well-established companies. This means there's a greater risk that the company will fail, along with your investments.
Second, penny stocks are often heavily promoted. This means that you need to be extra careful about doing your research before buying. You should never buy a stock just because someone tells you to.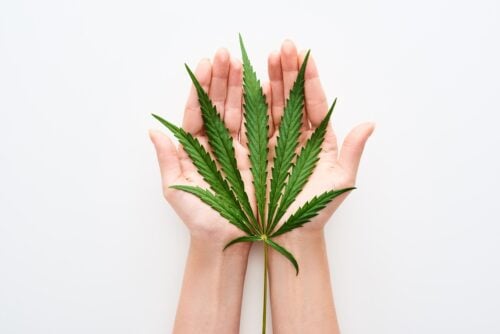 Ensure you understand the company and the risks involved before investing any money.
Third, remember that you can lose all of your money if the stock goes down. This is true of any stock, but it's especially important to remember with penny stocks. Only invest money that you can afford to lose.
That said, there are certainly some opportunities in the cannabis penny stock market. If you do your research and only invest in solid companies, you could see some good returns on your investment.
Just remember to be careful and always take into account the risks involved.
Where to Buy Cannabis Penny Stocks?
Robinhood is a platform where you can buy penny stocks without commission. You only need $2 to open an account, and there is no account minimum.
Webull is another popular commission-free platform. You need $0 to open an account, but you must deposit at least $100 to start trading.
Both platforms offer mobile apps so you can trade on the go.
However, some stocks listed above are OTC (over-the-counter) and may not be available on these platforms. In that case, a platform like TD Ameritrade would be a better option.
Final Words: Cannabis Penny Stocks
The cannabis industry is growing rapidly, with many penny stocks available. Despite the volatile nature of penny stocks, investing in the right ones can result in huge profits. As with any other investment, it is essential to do your research before investing in penny stocks.
Cannabis penny stocks have been some of the hottest investments in recent years. This rapid growth has attracted many investors to the sector. So if you're looking to test the waters with penny stocks, the cannabis industry is a great place to start.
FAQs: Cannabis Penny Stocks
Will Aurora stock go up?
There is no sure answer to this question as the stock market is ever-changing and unpredictable. However, some experts believe Aurora's stock could rise in the future due to the company's increasing popularity and success in the cannabis industry.
Which penny stock is good to buy now?
Again, this is a difficult question as it depends on factors such as the current market trend, investment goals, and risk tolerance. However, if you are looking for penny stocks with good potential, some experts suggest considering companies like Aurora Cannabis, Organigram, and HEXO.
Can you get rich off of penny stocks?
Yes, it is possible to get rich off of penny stocks with wise investment choices and favorable market conditions. However, it is also important to remember that penny stocks are considered high-risk investments, so you could lose money if you're not careful.
How long should I hold penny stocks?
This again depends on various factors, such as your investment goals and the stock's performance. However, most experts agree that it is generally best to hold penny stocks for at least a year to give them time to reach their full potential.
Is HEXO good stock to buy?
It has the potential to be a good stock to buy, but there is no guarantee. Some experts believe that HEXO's stock could potentially rise in the future due to the company's increasing popularity and success in the cannabis industry.