Dr. Steve Sjuggerud is a popular financial guru famous for his retail research work, especially the True Wealth newsletter. But what is Steve Sjuggerud's net worth, and have his strategies made him wealthy? Let's find out.
Who Is Dr. Steve Sjuggerud?
Dr. Steve Sjuggerud is a stock analyst who has demonstrated his insight into a wide range of markets over the past twenty years.
He has a PhD in finance and has been one of the most well-known figures at the financial research firm Stansberry Research since 2001.
Dr. Sjuggerud is also an ex-stockbroker who went on to oversee large hedge funds and mutual funds. In fact, he was the vice president of a global mutual fund that held over $50 million in assets.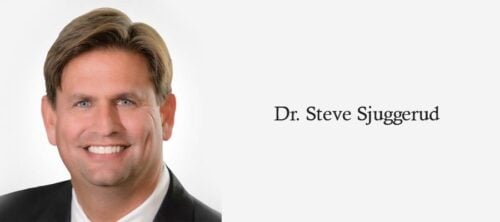 He is widely known for having predicted some of the most significant financial events in the last two decades, including the "Bernanke Asset Bubble" and the housing market recovery after the financial crisis of 2008.
Dr. Sjuggerud has been featured in some of the biggest publications and news outlets in the financial world. These include The Wall Street Journal, Bloomberg, Fox Business News, and Forbes.
Several international finance conferences, including the ones at the New York Stock Exchange, have had him as a speaker.
In 2004, he even co-authored a book called "Safe Strategies For Financial Freedom" with D R Barton, focusing on tips for healthy living and financial freedom.
He is currently best known for his retail research work.
Is Steve Sjuggerud a Good Analyst?
Steve Sjuggerud is an excellent analyst with a solid track record. His comprehensive knowledge of a wide range of markets is what sets him apart from many others in the field.
Most of his peers are experts in one niche, but Dr. Sjuggerud can pick winners across investment classes, including stocks, ETFs, real estate, and more.
As the lead editor of True Wealth, his versatile background is an asset to readers.
What Is Steve Sjuggerud's Net Worth?
Dr. Sjuggerud's net worth is not publicly disclosed.
He has worked in various roles in his finance career, including as a stockbroker, hedge fund manager, and VP at a $50 million mutual fund.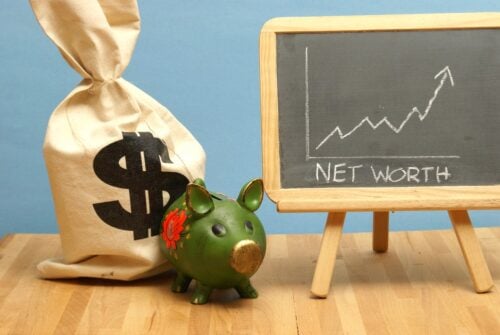 So Sjuggerud could be doing quite well for himself.
However, there is no surefire way to ascertain his estimated net worth.
What Is True Wealth?
True Wealth is a monthly investment newsletter. It provides useful features that include market updates, stock picks, and several bonus reports.
It is published every month by Stansberry Research, and its lead editor is Dr. Steve Sjuggerud.
True Wealth uses Dr. Sjuggerud's stock-picking system that focuses on finding contrarian investment opportunities and undervalued picks.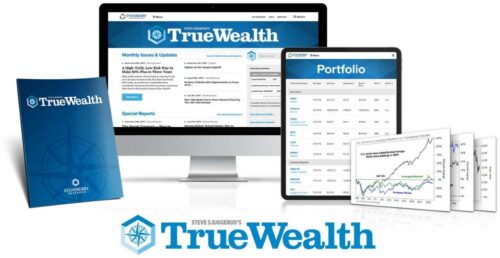 These are opportunities that Wall Street gurus and mainstream markets often overlook.
More importantly, the ideas are not limited to just stocks. They extend into other investment opportunities such as ETFs and real estate.
Despite choosing such unique opportunities, the overall strategy is on the conservative end of the investing spectrum.
We have a dedicated True Wealth review if you want to know more.
How Much Does True Wealth Cost?
Currently, True Wealth costs $199 for a one-year subscription.
However, the team is currently offering a package that drops the price down to $49.
It's called America's Nightmare Winter.
This includes both True Wealth and Bonner Private Research. It's a very high-value bundle because it adds on plenty of materials apart from just the main newsletter.
Is True Wealth Any Good?
True Wealth is a truly remarkable service for the value that it offers.
The approach taken by the True Wealth team in focusing on true fundamental analysis to pick winners is very difficult to find these days. Dr. Sjuggerud and his team deserve full credit for this.
What Is Stansberry Research?
Founded in 1999, Stansberry Research is one of the most popular investment research companies in the world of finance.
The company publishes several newsletters and other specialized research. Stansberry Research is based out of Baltimore, Maryland.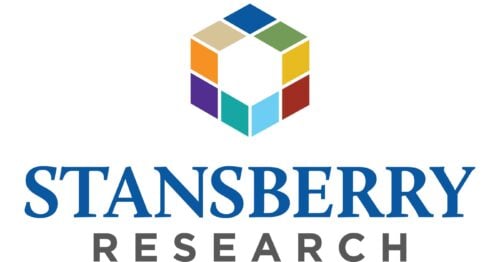 Since its inception, the firm has always focused on affordable retail research, which is the main reason behind the popularity of its publications.
In the last three decades, Stansberry Research has become a leading light in the investment research industry. It has several big names on its editorial team.
How Many Subscribers Does Stansberry Have?
Stansberry Research currently has about 500,000 subscribers.
This is a strong vote of confidence in the capability of the research team of the publication, whose analysis forms its backbone.
Clearly, Stansberry Research has been doing things right for several decades and has made a name for itself.
Final Thoughts: Dr. Steve Sjuggerud Net Worth
Steve Sjuggerud is a well-established name in the investment research space with a solid track record.
As a former hedge fund manager and an ex-VP at a major global mutual fund, he could be worth quite a bit.
But we cannot put a number on his estimated net worth, since he has never publicly disclosed it.
To know more about Dr. Sjuggerud's investing strategy and views, check out True Wealth and the other newsletters that he heads at Stansberry Research.