Nomi Prins is a leading economic commentator and former Wall Street insider. But does anyone know how much she's made from her insights? Let's take a look at Nomi Prins' net worth to find out.
Who Is Nomi Prins?
Nomi Prins is a renowned analyst, speaker, and author. She's dedicated to fighting for a more stable and fair financial system.
After starting her career as an analyst at Chase Manhattan Bank, she later worked as a senior strategist at Lehman Brothers and senior managing director at Bear Stearns in London. She later joined Goldman Sachs as a managing director.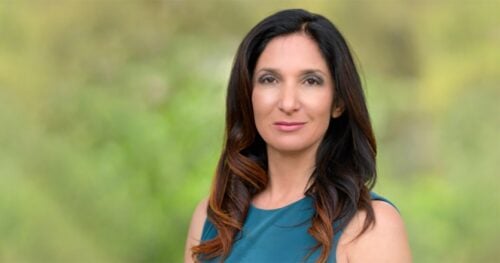 Prins is known for her no-nonsense approach to finance and her ability to make complex topics accessible to a wide audience.
In her writing and speaking engagements, she offers insights on a range of issues in both domestic and foreign policy. These include the role of central banks in the global economy to the dangers of unchecked Wall Street greed.
She has argued that central banks have too much power and that their actions have led to wider inequality.
Prins is a passionate advocate for economic justice and has delivered speeches at international venues like the London School of Economics in the United Kingdom.
In addition, Prins serves on the board of The Elephant Project, an organization dedicated to protecting wildlife and animals, and the advisory board of the whistleblowing organization ExposeFacts. She also serves on the Ethical Markets global advisory board.
Is Nomi Prins Legit?
Absolutely! Nomi Prins is a highly respected authority on economics and finance, with a wealth of experience and knowledge.
She's written several books, including Collusion: How Central Bankers Rigged the World and All the Presidents' Bankers, which was a New York Times bestseller. Furthermore, she's also the author of Other People's Money: The Corporate Mugging of America.
Prins is a regular commentator on economic and financial issues. She has appeared on CNN, MSNBC, Fox News, BBC, and other networks.
Nomi Prins' work has been featured in Time magazine, Vanity Fair, Forbes, and other publications.
What Is Nomi Prins' Net Worth?
Nomi Prins has an estimated net worth of around $1 million and $5 million. That said, these are just estimates.
We can't know for sure what Prins net worth is unless she publicly releases it.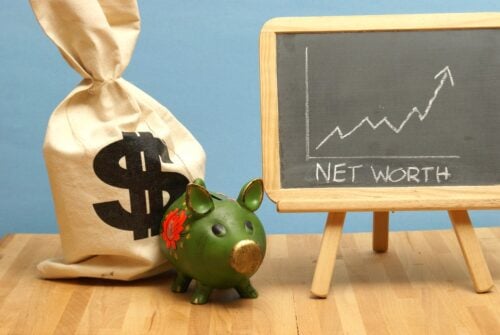 So take any figures online with a pinch of salt unless it comes straight from Prins.
What Is Rogue Economics?
Rogue Economics is a stock market research publisher.
Nomi Prins is somewhat of a figurehead for the company, but it does boast an impressive roster of talent.
Other than Prins, some analysts include Eoin Treacy, John Pangere, Lau Vegys, and more.
Rogue Economics' central focus is identifying market distortions. These are events where outside influences, including institutional forces, pressure markets to distort the value of stocks.
It's a unique angle to investing that has drawn in many members.
Inside Wall Street with Nomi Prins
Inside Wall Street with Nomi Prins is a daily newsletter helmed by Nomi Prins.
Most issues are penned by Prins, but it occasionally features analysis from other names in the research investing space.
The core focus of this newsletter is helping readers pinpoint distortions in the stock market.
Inside Wall Street with Nomi Prins is the only free newsletter offered by Rogue Economics.

It's a solid newsletter, but there is one drawback. There are no trade recommendations.
Trade ideas are reserved for subscribers to its premium newsletter.
Distortion Report
Distortion Report is a monthly newsletter that offers trade ideas, bonus reports, and more. As mentioned, Nomi Prins leads the service.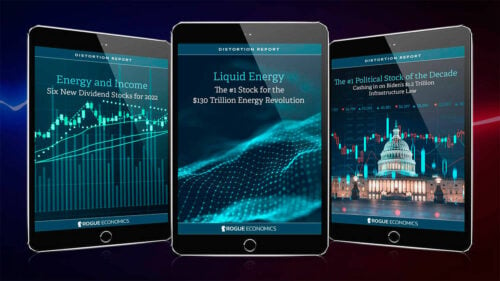 This newsletter provides one trade idea per month based on a market distortion spotted by Prins.
In addition to recommendations, Nomi and the team provide timely trade alerts. It's a handy feature that keeps members up to date with market-making news that could impact the team's open positions.
This is Rogue Economics' entry-level newsletter, so the price tag is substantially lower than many of its premium products.
Currently, members can join for $199. However, there are promotional offers that bring the cost even lower.
You can check out our Distortion Report review for more details.
Distortion Money Matrix
Distortion Money Matrix is an options-focused newsletter also run by Nomi Prins.
The draw here is that Prins has developed proprietary software to identify what she refers to as "distortion signals."
These distortion signals identify money flowing in or out of a stock.
Depending on which direction the stock appears to be heading, Nomi will recommend call or put options for an opportunity to capitalize on the movement.
The price tag is on the premium end of the spectrum, as a yearly subscription costs $4,000.
That said, the team does run promotional offers that can dramatically reduce the price.
Final Thoughts: Nomi Prins Net Worth
Nomi Prins has built a strong reputation for pinpointing profitable opportunities on the stock market.
However, we have no way of telling how much these insights have helped her grow her wealth.
What we do know is that Nomi Prins is a talented analyst.
If you want to see her insights first-hand, you might want to consider checking out one of her newsletters.