Steve Sjuggerud built his reputation as an analyst who offers a great balance of risk and reward. But does his entry-level newsletter carry on this tradition? Get the full scoop with my True Wealth review.
What Is True Wealth?
True Wealth is a monthly newsletter that provides members with stock market analysis.
Some of its features include stock picks, bonus reports, market updates, and more.
Dr. Steve Sjuggerud is the lead editor, and it's published by Stansberry Research.
His system identifies undervalued and contrarian investments that the mainstream market and Wall Street overlook.
Even better, these trade ideas cover more than stocks, including real estate and ETFs.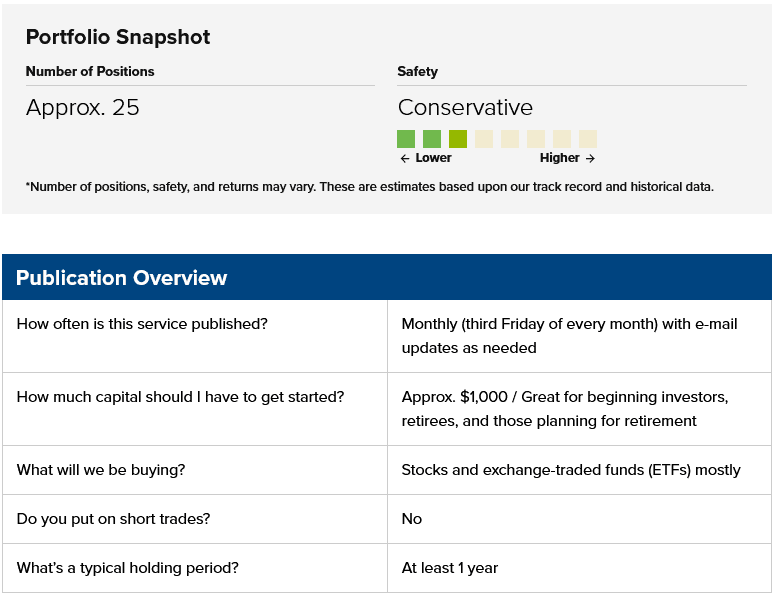 The investment strategy leans more on the conservative end of the spectrum. Additionally, the stock picks typically have a one-year holding period.
This means the newsletter could be well suited for folks looking for opportunities that could help grow their capital in the long term.
Beginners could also appreciate the focus on investing fundamentals.
The team recommends having at least $1,000 in capital to get started. This is just a friendly suggestion, though. Subscribers are free to put up as much or little as they want.
>> Sound like a good fit? Sign up for 80% off <<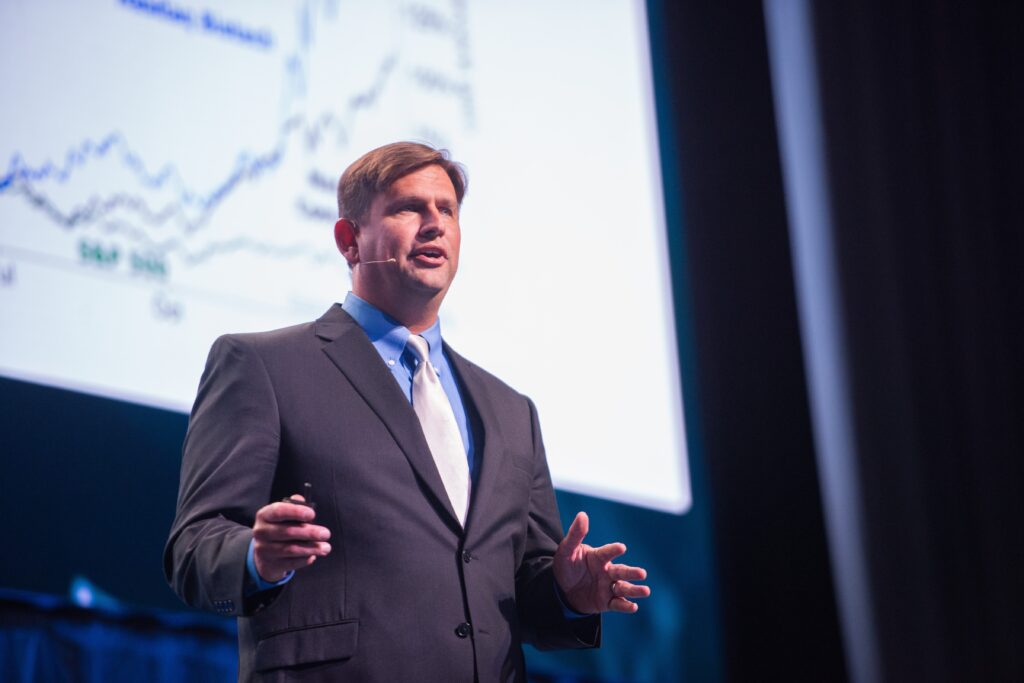 Who Is Dr. Steve Sjuggerud?
Dr. Steve Sjuggerud is a great stock picker (more on this later). He also has a finance PhD and decades of investing experience.
Stansberry Research added him to their ranks in 2001. And he's become one of the most popular analysts at the company since then.
He has correctly predicted some of the biggest financial events of the past 20 years during his Stansberry tenure, including the housing market recovery, the "Bernanke Asset Bubble," and more.
Since launching his finance career, he has worked as a stockbroker, hedge fund manager, and vice president of a $50 million global mutual fund.
Steve's experience goes well beyond what you typically see with most gurus.
These days, he's best known for his retail research work.
His investing mantra focuses on one core belief: you don't need to take big risks to make big returns.
Track Record
Let's check out some of Steve's best publicly disclosed stock picks to date.
One of his top picks is Seabridge Gold, which saw the opportunity for a staggering 995% gain.
An early position of just $1,000 in this stock could have earned a return of more than $10,000.
With dozens of winning picks under his belt, it would take forever to list them all.
But I managed to get a brief listing of some of his best recent picks:
However, Steve doesn't just pick winners. He also has a keen eye for trouble ahead.
He warned his followers about the Dot-Com bubble back in 2000.
He has also predicted almost every crash in recent memory, including the COVID-19 crash, the '08 Financial Crisis, and many more.
>> Get the team's latest recommendation <<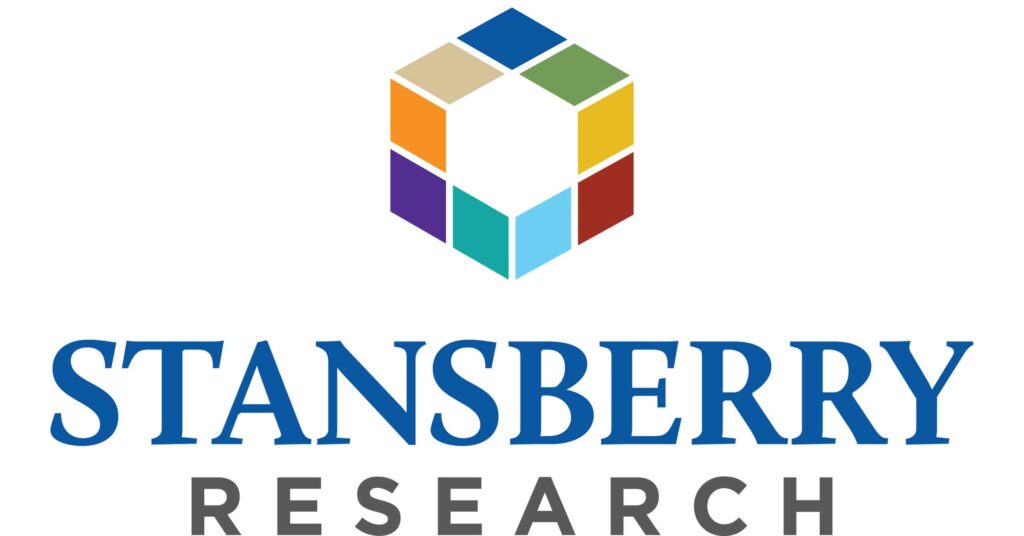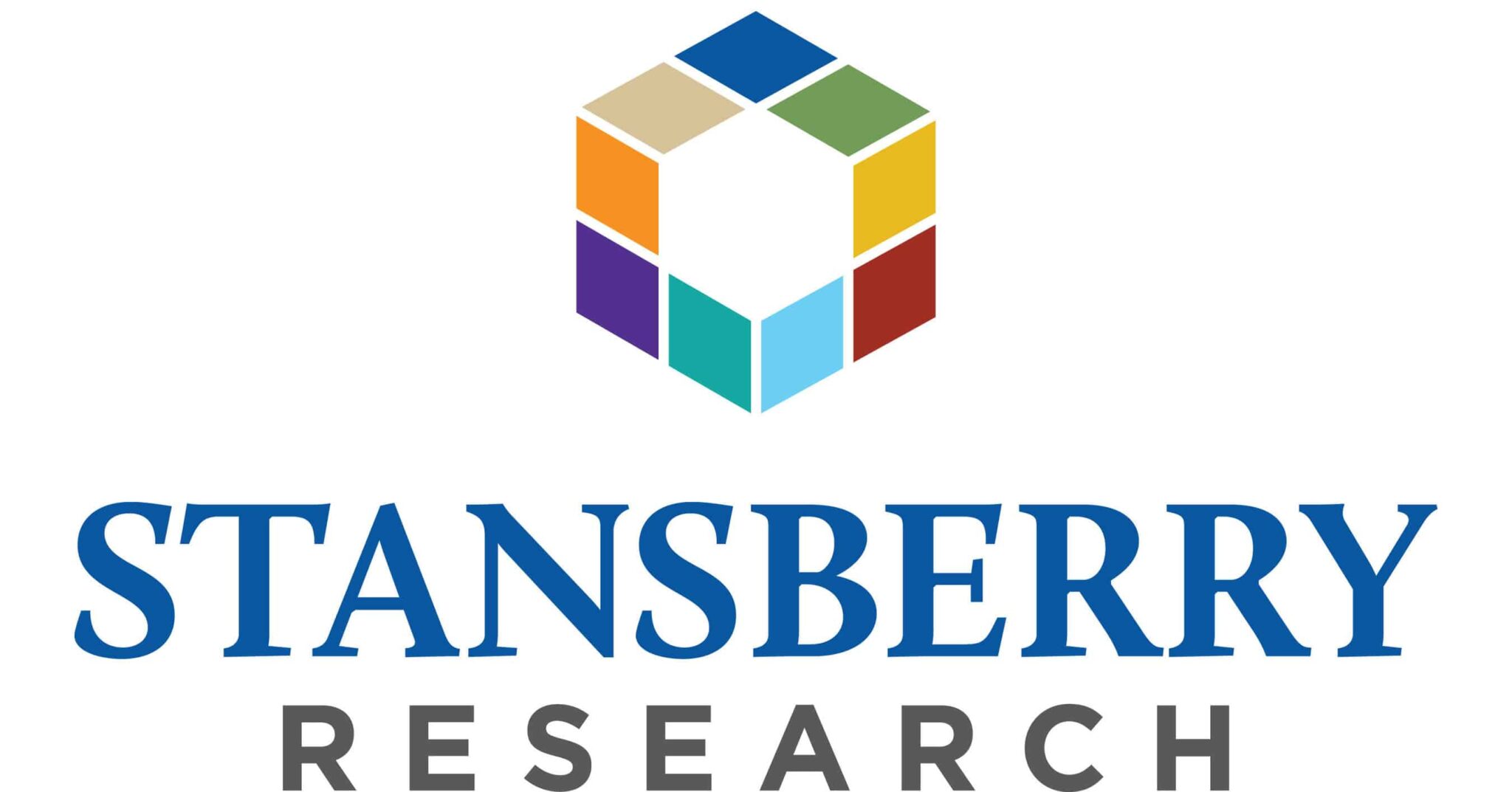 What Is Stansberry Research?
Stansberry Research is a prolific research company based in Baltimore, Maryland.
It publishes a vast collection of specialized research services and newsletters.
The firm was founded back in 1999, and its unique focus on affordable retail research quickly catapulted the company to the top of the heap.
Today, Stansberry is one of the leading voices in the investment research industry, and the Stansberry Research editorial team counts some of the most recognizable names in the business among its ranks.
"America's Nightmare Winter"
Bill Bonner sees troubling signs developing in the US economy, and he believes we could be in the last stage before a devastating downturn.
He calls the looming bust cycle "America's Nightmare Winter." If he's right, it could be a disaster for many Americans.
However, the coming crisis could also be a once-in-a-lifetime opportunity for those with enough foresight to act now.
Bill and his team have spotted four key steps they recommend every American take as soon as possible to avoid the disastrous fallout from the coming "Nightmare Winter."
He's also identified an elite group of assets that could be the key to making it through the downturn unscathed.
Our "America's Nightmare Winter" review will explain everything you need to know about Bonner's disturbing prediction and his game plan for coming out on top.
>> Get the team's latest research <<
"The Worst Crisis Ever"
The US dollar is inflating at a record pace, but it could only be the beginning of "one of the greatest inflationary periods in world history," Bonner says.
Deficit-fueled government spending and reckless economic policies might drive the US dollar into a hyperinflationary cycle that could result in annual inflation as high as 50%.
Widespread inflation at this level would have disastrous effects on every corner of the US economy.
In addition, the government is increasingly pushing to hamstring the American energy industry, which is also ramping up the cost of energy and raw materials.
Combined, these short-sighted policy decisions could spell the beginning of the end of America's era of global hegemony.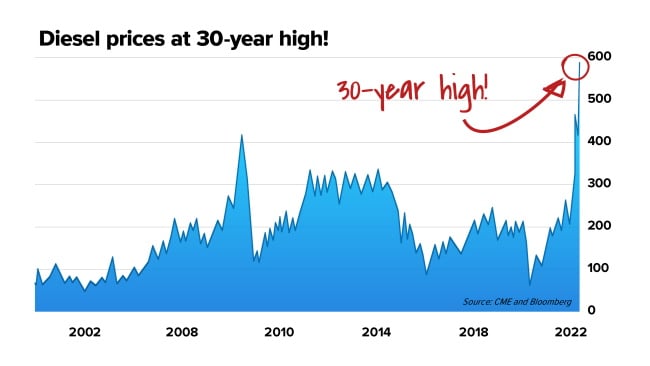 Diesel fuel alone could climb as high as $40 per gallon. As fuel prices rise, running a tractor to harvest food or delivering goods in a truck becomes more expensive.
This often results in higher prices across the board for consumers.
If this cycle continues, the entire US economy could come crashing down and wipe out millions of Americans' life savings in the process.
Economic disasters like this don't come often. However, when they do, it hurts. Fortunately, you could shelter your savings from the fallout with a few prudent moves.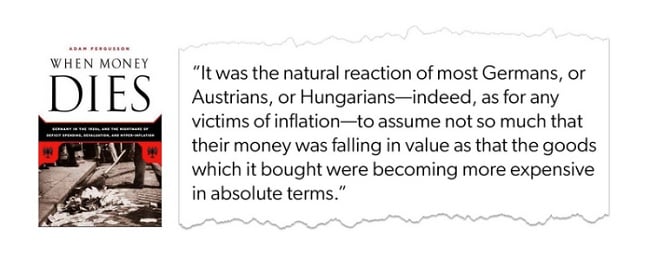 DON'T Buy the Dip?
Most people are aware that the stock market has struggled in 2022, but the prevailing logic says the recent pullback could be an excellent opportunity to "buy the dip" in anticipation of a swift recovery.
However, Bonner adamantly disagrees with this assessment.
This time around, buying the broader market could put you very behind.
Instead, Bonner believes the key is to have money in the right place at the right time.
Back in 1970, disastrous government policies sent the S&P 500 plummeting. It took 25 years before the S&P 500 surpassed its 1968 high on an inflation-adjusted basis.
People who "bought the dip" in the 70s, waited a long time to see their bank account recover.
During this time, international confidence in the US dollar sank so low that the federal government had to begin issuing bonds denominated in Swiss Francs to fund its debts.
Inflation ran virtually unchecked, and the cycle eventually culminated in stagflation, when soaring prices and minimal economic activity were the rules of the day.
When this cycle swept through America, it lasted 14 years, Bonner says, but this time, "America's Nightmare Winter … could be much worse than last time."
Taking Action
Bill Bonner and his team recommend that every American should consider taking their four steps right away.
The "Nightmare Winter" bundle includes bonus reports featuring step-by-step guidance for accomplishing each part of Bonner and Steve's four-part approach.
You'll also enjoy a steep discount, a bonus subscription to Bonner Private Research, a money-back guarantee, and a host of additional benefits under this deal.
>> Find out everything you need to know <<
What Comes with a Subscription?
The "Nightmare Winter" bundle includes a one-year membership to the service and a wealth of other goodies. Here's what you get when you join.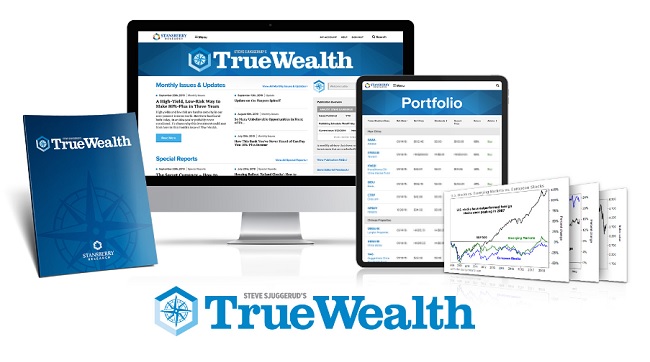 True Wealth Newsletter
True Wealth delivers its flagship monthly stock-picking newsletter on the third Friday of every month.
The monthly issues include stock picks, expert analysis, and much more.
You'll start receiving reports right away when you sign up, and you can access past issues and current recommendations through the member portal.
The research includes stocks, ETFs, real estate trusts, and alternative investments like gold, which offers a wide variety of picks.
You'll get a new stock recommendation in every monthly issue, so you'll have new trade ideas to explore for the entire length of your subscription.
Each of Steve's picks has notable growth potential, and the newsletter alone could lead you to several promising stocks.
The monthly newsletter is the foundation of the service, and it lives up to expectations with insightful analysis, and top-tier research.
Model Portfolio
The True Wealth portfolio is a recommended portfolio structure that includes a selection of stocks, ETFs, and other investment assets.
It typically aims to have about 25 open positions at any given time. However, this number can vary depending on the mood of the market.
Best of all, you get instant access to this model investment portfolio with your membership, so you'll have tons of picks to review from the door.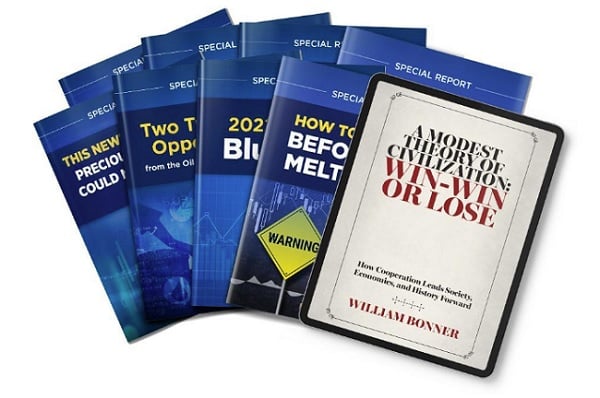 True Wealth Archives
A membership also includes complimentary access to a vast library of educational videos and other investing resources.
The archives contain the service's complete collection of in-depth research reports and other special content.
It's yours to explore free when you join the service.
As you might expect, some of the reports are dated, but you can still learn a lot about effective investing strategies by reading them.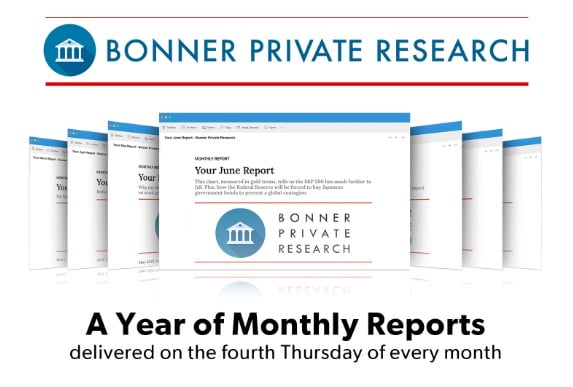 Annual Subscription to Bonner Private Research
True Wealth's "America's Nightmare Winter" deal also includes a bonus subscription to another prominent monthly newsletter, Bonner Private Research.
Led by "America's Nightmare Winter" presenter Bill Bonner, the service closely follows the financial disaster currently unfolding in the American economy.
Each monthly issue keeps True Wealth members updated on the latest market moves with monthly reports featuring the latest news and expert analysis.
Members might also discover unique ways to grow and protect their money against the coming chaos, including both stocks and alternative assets.
Bonner Private Research is an excellent compliment to the newsletter, and it adds even more value to this deal by giving access to additional expert research and commentary.
>> Access these benefits and more <<
New Member Bonuses
A True Wealth subscription also includes a selection of special reports covering various topics and strategies.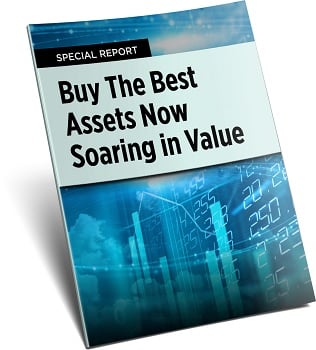 Buy the Best Assets Now Soaring in Value
One sector has been quietly making a massive move higher while the rest of the stock market faces severe struggles.
Best of all, this red-hot opportunity doesn't look like it might cool off any time soon.
In this report, the team provides a step-by-step blueprint for cashing in on this booming sector, so you can get on board before the big meltdown hits the market.
In the past, Steve and his team's picks in this sector have soared as high as 134%.
The picks featured in this report have the potential to produce similar results.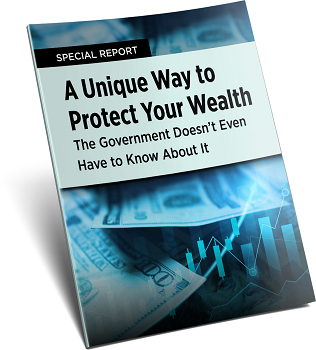 A Unique Way to Protect Your Wealth
This report features details on a move that, although unconventional, could be the "most important financial move you ever make," according to Bill.
He says this secret approach can offer you the best (legal) way to operate outside the US dollar, so you can shelter yourself from inflation and avoid the prying eye of Uncle Sam.
History tells us that governments are willing to take desperate action when the chips are down, so legally having your money outside their reach could be a prudent move.
This report doesn't directly relate to stocks or investment assets, but it could be the most valuable information covered in the "America's Nightmare Winter" bundle.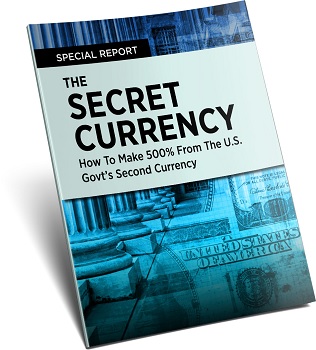 The Secret Currency – How to Make 500% from the U.S. Govt's Second Currency
The third report in the bundle also comes from the mind of Steve Sjuggerud. It includes details on a unique way to buy gold and silver that has nothing to do with owning physical metals or trading stocks.
This investment's unique characteristics make it an ideal alternative to gold, silver, and other cumbersome safe harbor assets.
The last time Salomon Brothers included this investment vehicle in its annual survey, it ranked #1 over a 20-year span with an annual return of 17.3%.
It's hard to beat a yield like that, and The Secret Currency will tell you how you can put this powerful earning tool to work in your portfolio.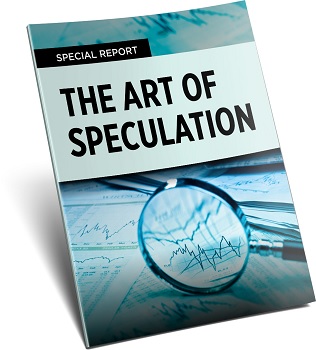 The Art of Speculation
Prudent speculation is the key to coming out of a downturn on top, and Steve and Bill Bonner know this better than virtually anyone.
Inflation causes huge distortions that often result in prices being totally disconnected from reality, and the subsequent chaos often creates a world of opportunity for sharp-eyed speculators.
In this report, Bill shares ideas from a famous contrarian investor from Britain named Tom Dyson, who could help everyday folks cash in on this momentous wealth-building opportunity.
Dyson has a superb track record of success.
Just recently, he recommended eight shipping stocks that provided the potential for average gains of 114%.
This report can help you master the same techniques that made Dyson a legend among contrarian investors, and you get it free when you join True Wealth.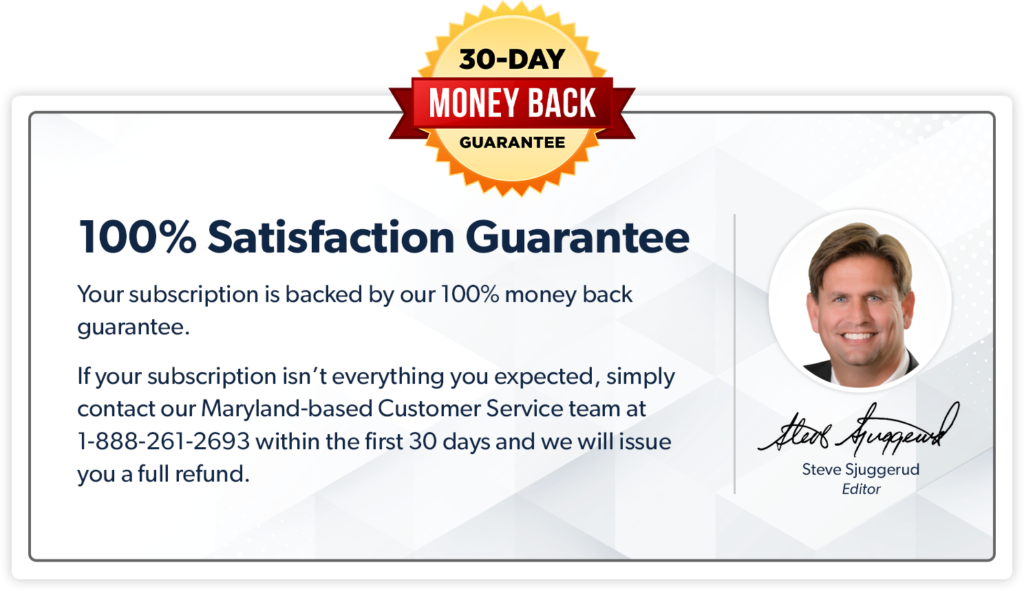 100% Satisfaction Guarantee
The True Wealth team stands by its research with an impressive refund policy.
They cover your purchase with a 30-day satisfaction guarantee.
If you're not 100% thrilled with the newsletters and research reports when you review them, you can return them for a full refund.
It's that simple; no fine print, no catch.
>> Join under Steve's guarantee <<
Is Steve Sjuggerud Legit?
Dr. Steve Sjuggerud is legit. He has built a name for himself by providing comprehensive insights into a range of markets.
His extensive background in the investing world and education in finance set him apart from his peers.
One of Steve's best qualities is his ability to pinpoint investment opportunities in a variety of areas.
Most investment gurus hunker down into a single niche. However, he has established himself as a competent picker of quality stocks, real estate, and ETFs.
All in all, his well-rounded background is an asset to True Wealth subscribers.
Pros and Cons
There's a lot to like about True Wealth, but there are some areas that could be improved.
Pros
Great price with 80% discount on the current bundle

30-day money-back guarantee

Conservative investment strategy

Diverse stock picks and asset classes
Cons
No community forum or chat

Doesn't recommend options or shorts
True Wealth Reviews
True Wealth has locked in an impressive 4/5 rating on Stock Gumshoe.
This is out of 630+ votes, which is a fairly robust sample size.
Here's a quick peek at the rating: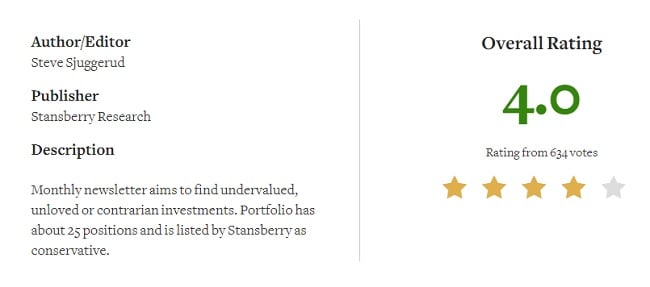 Something to keep in mind is that Stock Gumshoe is a third-party rating site. So I can't verify the veracity of its findings (good or bad).
Still, it's a good sign that the service has been so well-received online.
>> See why so many trust True Wealth <<
How Much Does the Service Cost?
True Wealth's latest package costs $300 for an annual subscription.
That's a solid price, but the team is currently offering an 80% discount with the "America's Nightmare Winter" deal.
So you can sign up for an introductory rate of just $49 for the entire year.
It's an incredible value given all the bonus materials included with the package.
Best of all, your subscription comes with a 30-day money-back guarantee, which gives ample time to review the service.
Also, members who opt for the discount receive the entire package. There's no trade-off for signing up under this deal.
Is the Service Right for Me?
True Wealth is best suited for folks in the market for conservative, contrarian investment ideas with a long-term horizon.
Steve Sjuggerud plays the long game and does not chase hype stocks.
Given current market conditions, this could prove to be a smart strategy.
Many high-octane growth stocks from yesteryear have fizzled out or struggled to regain their momentum.
While the service is a good match for a broad audience, there are some people that it might not gel with.
True Wealth does not short stocks and offers one carefully vetted investment idea a month, so it is not ideal for folks who exclusively short or day trade.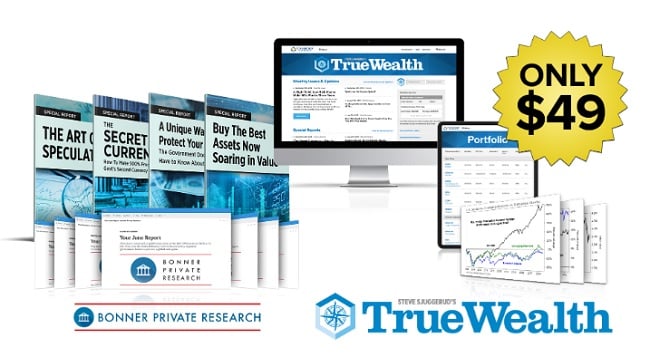 Is True Wealth Worth It?
True Wealth is a great service that is easily worth the price. This is especially true when factoring in the massive 80% discount on the first year.
Steve approaches the market intelligently and focuses on companies with solid fundamentals.
Most newsletters look for quick come-ups on risky stocks. However, he takes a much more strategic approach to the market.
Bill Bonner is an equally respected guru, so the bonus subscription to Bonner Private Research adds a ton of value to this particular bundle.
You'll also get four critical bonus reports featuring valuable info that could help you succeed in the uncertain years ahead.
At a price of just $49, it's difficult to top True Wealth's "America's Nightmare Winter," and the money-back guarantee should dispel any doubts you have about the quality of these insights.
Now could be a great time to sign up for this top-tier research service.
>> That's it for my review. Click HERE for 80% off <<