Steve Sjuggerud's True Wealth has made quite a name for itself over the past few years, but we wanted to know if this research service deserved the hype. Our True Wealth review will put it under the microscope and tell you if Dr. Steve Sjuggerud is the real deal.
WHY YOU SHOULD TRUST US
Whether you're looking for long term plays or lightning-fast day trade action, we have you covered! At "The Stock Dork," we focus on providing our readers with accurate and detailed market information that will help you make the right investment decisions on your road to financial freedom.

The Stock Dork will enable you to build real wealth, avoid common mistakes, and make smart investments to help you reach your goals.
True Wealth Review
True Wealth is a monthly stock-picking newsletter headed by editor Steve Sjuggerud and published by Stansberry Research. The True Wealth system identifies promising stocks that the mainstream market and Wall Street overlook.
True Wealth members enjoy a wide range of benefits, including regular monthly reports, market updates, stock recommendations, a model investment portfolio, and much more.
The publication also provides detailed information on a variety of asset classes with high intrinsic value.
Since it's focused on fundamentals, True Wealth is well suited for people who want to learn about value investing and long-term growth.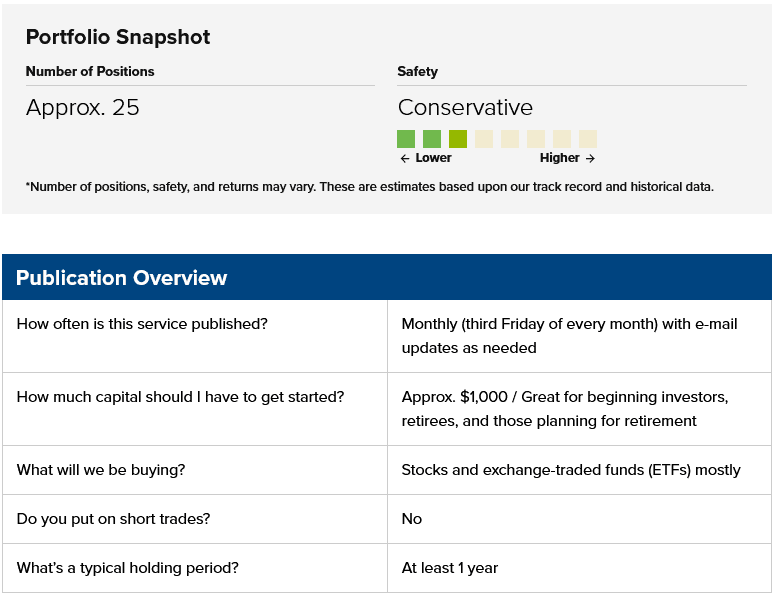 Is True Wealth Legit?
True Wealth is a legit newsletter service that does an excellent job providing genuine market insights. With talent like Steve Sjuggerud at the helm, you know that you're getting quality research.
Now that you know more about True Wealth, let's take a closer look at the mind behind the service, Dr. Sjuggerud.
>> Save 75% on True Wealth here <<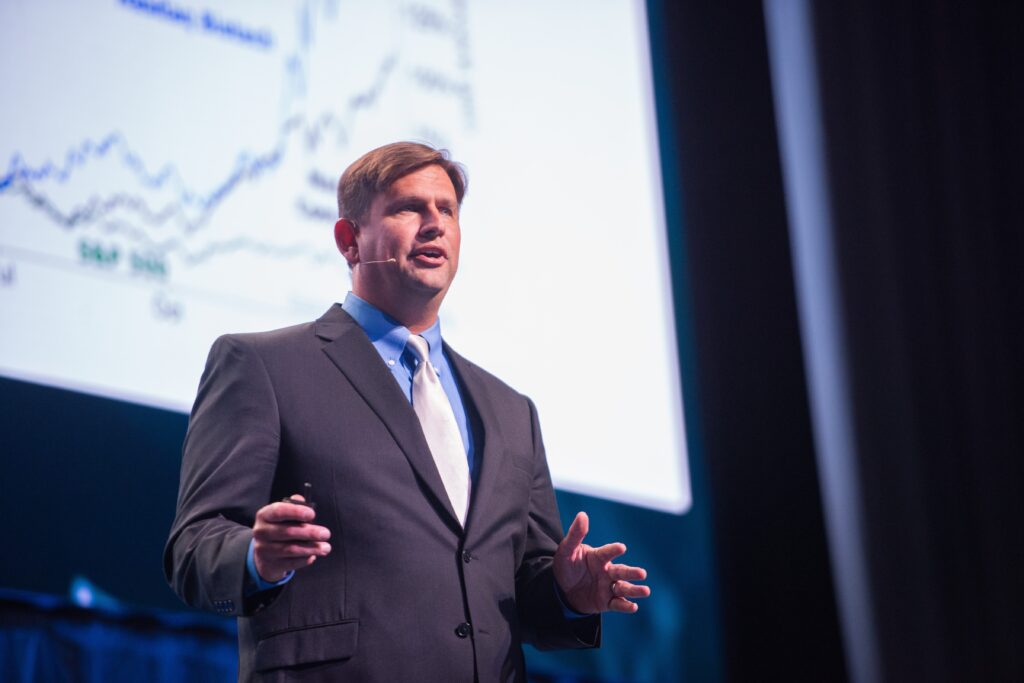 Dr. Steve Sjuggerud Review
True Wealth is the brainchild of Dr. Steve Sjuggerud, a finance PhD with decades of investing experience. Steve joined Stansberry Research in 2001, and he's become one of the most popular gurus at the company since then.
He has correctly predicted some of the biggest financial events of the past 20 years during his Stansberry tenure, including the housing market recovery, the "Bernanke Asset Bubble," and more.
Since launching his finance career, Sjuggerud has worked as a stockbroker, hedge fund manager, and vice president of a $50 million global mutual fund.
Sjuggerud's experience goes well beyond what you typically see with most gurus.
He's best known for his retail research work these days, including:
True Wealth

True Wealth Systems

DailyWealth

True Wealth Opportunities: China

(Chinese stocks)

True Wealth Real Estate
His investing mantra focuses on one core belief: you don't need to take big risks to make big returns. This is the guiding principle behind his strategy to find profitable investment ideas.
Is Steve Sjuggerud the Real Deal?
Dr. Steve Sjuggerud is an excellent guru, who has built a name for himself by providing comprehensive market insights.
He has a solid background in the investing world, and his extensive education in finance sets him apart from his peers.
>> Click Here to Tap Into Dr. Sjuggerud's Picks <<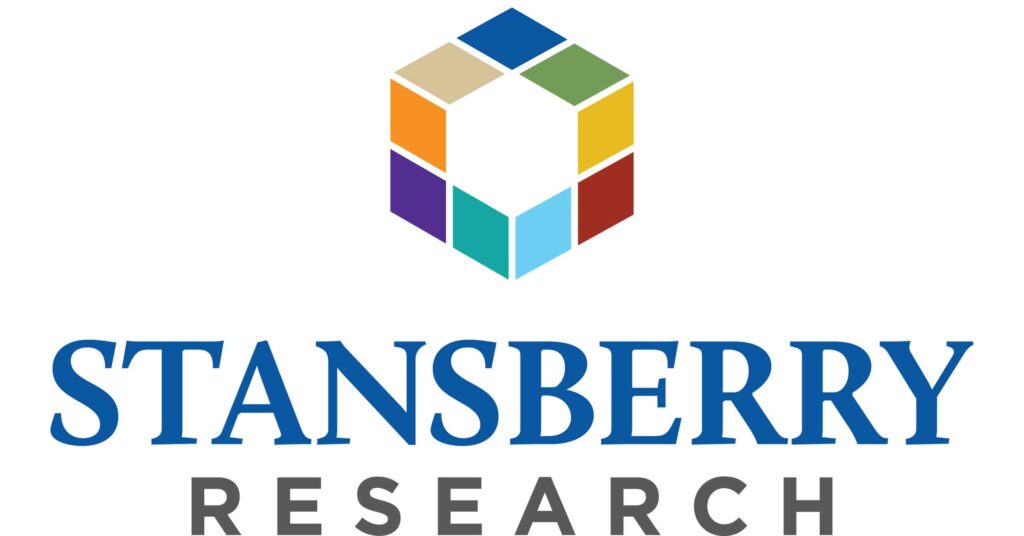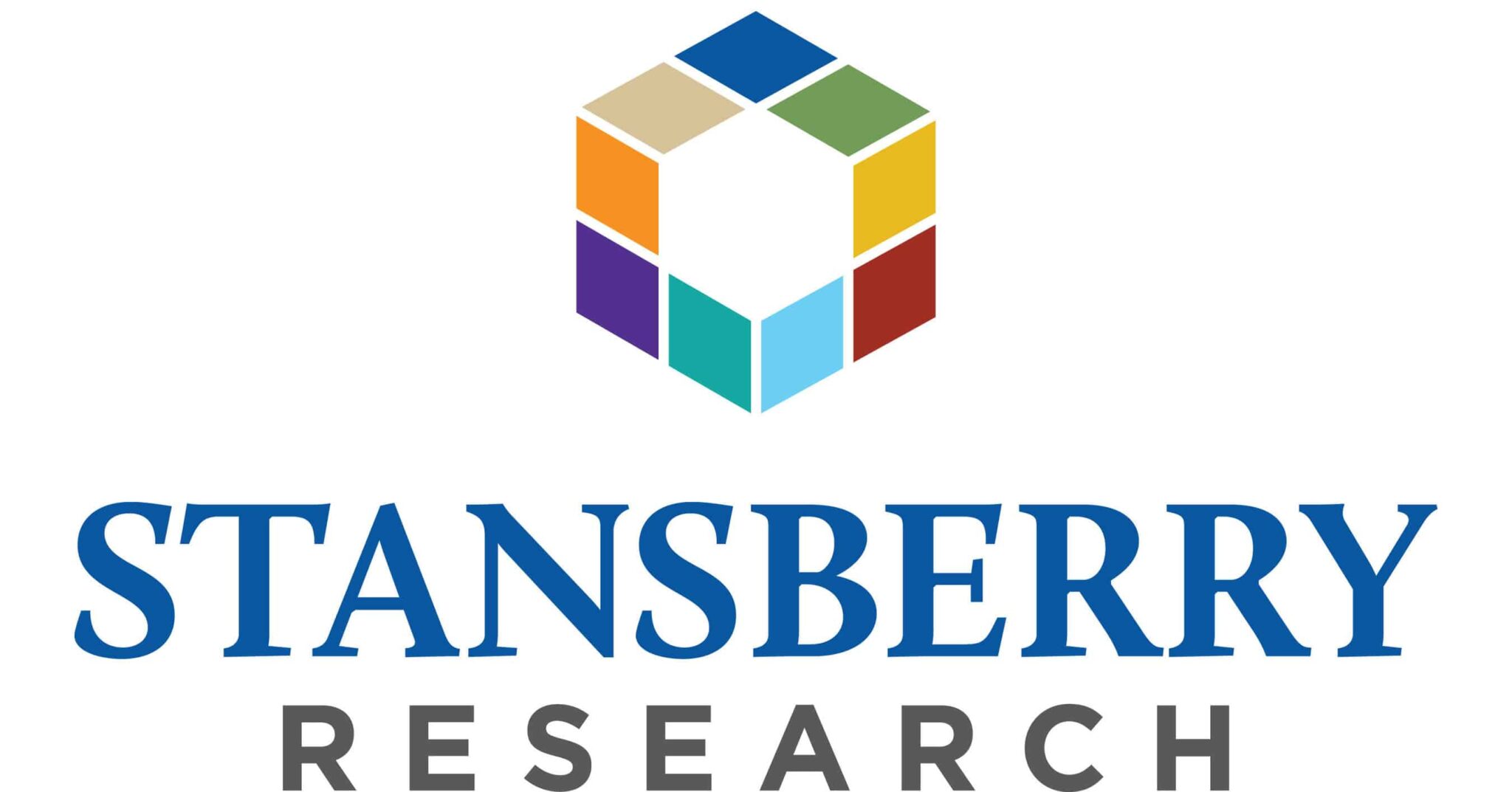 Stansberry Research Review
Stansberry Research is a prolific research company based out of Baltimore, Maryland. It publishes a vast collection of specialized research services and newsletters.
The firm was formed by Porter Stansberry back in 1999, and its unique focus on affordable retail research quickly catapulted the company to the top of the heap.
Today, Stansberry is a leading voice in the investment research industry, and the Stansberry Research editorial team counts some of the most recognizable names in the business among its ranks.
>> Get the details on The Bull Market's Grand Finale here <<
The Melt Up Event (Steve Sjuggerud Predictions for 2022)
Dr. Sjuggerud has a reputation for prescient predictions in recent years. He frequently saw opportunities where others missed out.
As you can see from the chart, Sjuggerud doesn't mindlessly follow the prevailing Wall Street wisdom. During earlier scares, he wasn't quick to jump on the bearish bandwagon.
Sjuggerud calls this economic phenomenon a Melt Up. Melt Ups are typically marked by large increases in asset prices despite weakening economic conditions. The True Wealth team describes it as the last furious push before the blow-off the top in stocks.
In October 2015, Sjuggerud spoke about the Melt Up Event for the first time. During this period, many analysts believed the market was topping out, but Sjuggerud said otherwise.
Since then, the market has more than doubled, and Sjuggerud maintains that there are still significant opportunities ahead before the potential crash looming on the horizon.
According to Sjuggerud, people who continue buying stocks and pull their profits before the market bottoms can fare MUCH better than those who cut and run at the first signs of trouble.
>> Sign up now to see Steve's top Melt-Up stocks <<
Triple Your Money in 2022?
Historically, melt-up events have occurred throughout the world in various types of economic systems, and they've typically produced enormous gains in the years leading up to the burst.
For example, when the famed Dot-Com Boom began to twilight, investors saw enormous gains in the final years of the rally before the market finally crashed. The Nasdaq surged 200% in 18 months during the dot-com bubble.
Today, the market is in the midst of its own Melt Up event, sparked by the start of the 2020 COVID-19 pandemic.
The market initially suffered steep declines, but it quickly recovered when it realized the Federal Reserve would take unprecedented steps to support the market.
Since then, the bull market has been arguably trading on borrowed time.
In the aftermath of the pandemic, record-breaking government stimulus and sky-high inflation brought stocks into a new bull market.
Despite widespread global economic weakness, Sjuggerud believes the rally has gas left in the tank, and the final phase of the post-pandemic Melt Up event could be the most lucrative yet.
If Sjuggerud is right, there could be massive gains ahead for those who stay the course, so don't allow global uncertainty to distract you from the big picture.
Next, we'll take a deep dive into everything this special True Wealth deal has to offer:
What's Included With True Wealth?
True Wealth offers a robust package of member benefits, including market analysis, stock recommendations, and much more.
Here's a complete breakdown of the latest offer, "The American Recovery Event":
1 Year of

True Wealth

Unlimited access to the

True Wealth

portfolio

FEATURED

:

The 2022 Melt Up Blueprint

BONUS

:

Two Triple-Digit Opportunities from the Oil and Commodity Booms

BONUS

:

The Secret Currency: How to Make 500% from the U.S. Government's Second, Secret Currency

100% Money-Back Guarantee
We will talk about each of these features more in-depth below.
>> Sign Up for True Wealth Now to Access These Benefits <<
True Wealth Newsletter Review
True Wealth delivers its flagship monthly newsletter on the third Friday of every month. The monthly issues include stock picks, expert analysis, and much more.
You'll start receiving reports right away when you sign up, and you can access past issues and current recommendations through the member portal.
A True Wealth membership also includes complimentary access to a vast library of educational videos and other investing resources. It's the perfect way to learn the ABCs of effective investing.
This is also where you'll find Sjuggerud lay out the Melt-Up stocks.
True Wealth's research includes stocks, ETFs, real estate trusts, and alternative investments like gold, so you get a wide variety of picks.
>> Sign up now to get the next True Wealth newsletter <<
True Wealth Portfolio
The model portfolio is a recommended portfolio structure that includes a selection of stocks, ETFs, and other investment assets.
These picks include a wide range of industries and sectors, but you can trade most of the assets from a standard brokerage account.
Best of all, you get instant access to these model portfolios with your membership, so you'll have tons of picks to review from the door.
True Wealth Review: Special Reports
A True Wealth subscription also includes a selection of special reports covering various topics and strategies.
With the Melt-Up Event, True Wealth is offering these bonuses:
>> Click Here to Learn How To Access These Bonus Reports Now <<
The 2022 Melt Up Blueprint
Steve Sjuggerud's featured special report includes in-depth research and analysis of his favorite melt-up investments.
Sjuggerud believes each of these investments has the potential to gain 100% or more over the next year.
With hard economic times potentially on the horizon, Sjuggerud's Melt Up blueprint could help you squeeze every drop of opportunity out of the market before it takes a turn for the worst.
The report also includes Sjuggerud's prediction for when the melt-up event will likely peak and when he believes you should pull your money to avoid the worst losses.
Given Sjuggerud's reputation for accurately predicting crashes, this report could be immensely valuable.
It could lead you to some of the best Melt Up investments to buy before the breakdown and help you avoid sharp losses from the inevitable crash to come.
Two Triple-Digit Opportunities
When hard times come around, hard assets like commodities typically boom.
The Melt Up could be a huge opportunity for True Wealth readers, but it won't last forever, and you need to be ready when it comes.
Fortunately, this report can help. It includes in-depth research on two oil and commodities investments that could explode when the Melt Up finally dries out.
Sjuggerud and his team believe both of these overlooked opportunities could see triple-digit gains in the aftermath of the bull market.
The report includes all the details you need to jump on these opportunities and shore up your portfolio against the end of the bull market.
>> Join True Wealth to get the details on these triple-digit opportunities <<
The Secret Currency
Steve Sjuggerud's third and final report sheds light on a little-known currency commonly used by the US government in times of crisis.
Sjuggerud says the US government's second currency is also favored by some of the world's richest families, and demand for this resource could skyrocket when the next crisis hits.
However, you'll never guess what the "secret currency" is. It's not gold, silver, or any of the common 'safe harbor' assets you typically hear about.
The report includes an in-depth analysis of this asset along with several trade ideas that can help you get the most out of the coming opportunity.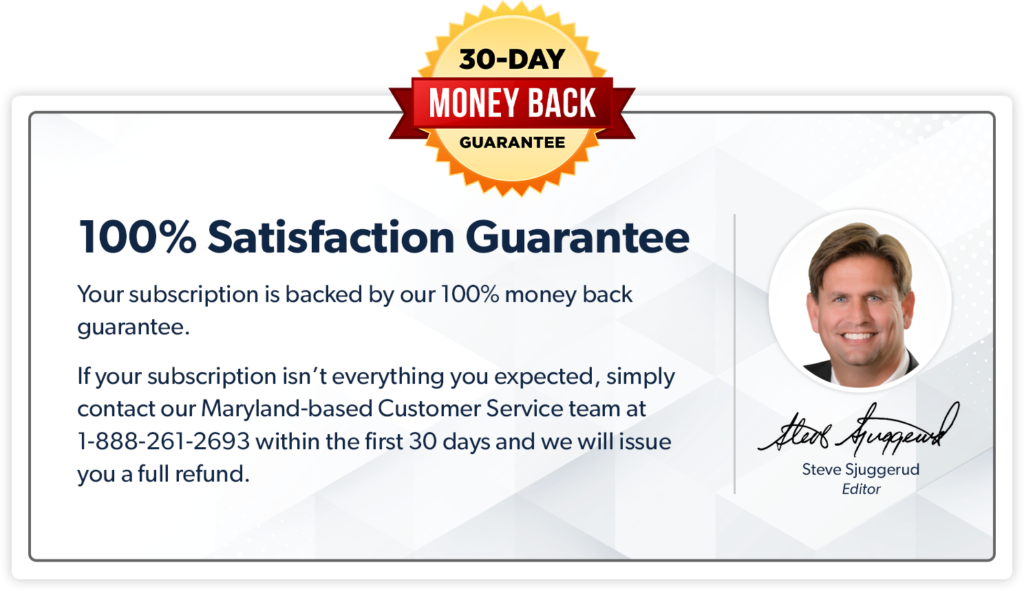 Sjuggerud's Money-Back Guarantee
Steve Sjuggerud and Stansberry Research stand by their product with an impressive refund policy.
True Wealth covers your purchase with a 30-day satisfaction guarantee.
If you're not 100% thrilled with the newsletters and research reports when you review them, you can return them for a full refund. It's that simple; no fine print, no catch.
>> Get started with True Wealth now <<
True Wealth Track Record and Performance
True Wealth prides itself on making expert calls that yield incredible long-term results.
Some subscribers reported earnings upwards of 300% to 400% from research they discovered in the True Wealth newsletter.
Here are some of his most successful picks:
420% on the ProShare Ultra Health Care Fund

206% on AU50 Liberty Gold Coin

133% on ProShares Ultra Technology Fund

192% on Blackstone Group

And many more
As you can see, the True Wealth newsletter covers various asset classes, including gold, real estate investment trusts, and other stock market securities.
The Final Melt Up could be the biggest opportunity yet, and you can count on the True Wealth team to help you make the most of it.
Steve Sjuggerud's Best Stock Picks
Let's check out some of Steve Sjuggerud's best publicly disclosed stock picks to date:
One of Steve's top picks is Seabridge Gold, which went on to a staggering 995% gain. If you bought $1,000 worth of this stock, you could have earned a return of more than $10,000.
With dozens of winning picks under his belt, it would take forever to list them all.
But we managed to get a brief listing of some of his best recent picks:
However, Steve doesn't just pick winners. He also has a keen eye for trouble ahead.
Steve warned his followers about the Dot-Com bubble back in 2000.
Sjuggerud has also predicted almost every crash in recent memory, including the COVID-19 crash, the 08′ Financial Crisis, and many more.
So when Sjuggerud says a crash is coming, you should hear him out.
>> Get started now to see more of Dr. Sjuggerud's stock picks <<
Pros and Cons of True Wealth
There's a lot to like about True Wealth, but there are some areas that could be improved on.
Follow along to find out what we found.
Pros
True Wealth

newsletter with monthly research and frequent recommendations

Unlimited access to Sjuggerud's model portfolio

Buy and sell alerts

Regular portfolio updates

Includes three research reports with several promising recommendations

Affordably priced with an airtight 30-day money-back guarantee
Cons
No community forum or chat

Doesn't recommend options or shorts
True Wealth Reviews
These True Wealth members gave the service good marks online.
Let's hear what some folks have to say about the service.
How Much Does True Wealth Cost?
True Wealth is one of the most affordable research services on the market in terms of the sticker price.
A year-long True Wealth subscription typically costs $199.
However, use the link on our page to access an exclusive offer for a year-long subscription to True Wealth for just $49. That's a more than 75% discount and a total savings of $150.
It's an incredible value given all the bonus materials included with the American Recovery event.
Best of all, your subscription comes with a 30-day money-back guarantee.
>> Secure Your 75%-Off Discount Now <<
Is True Wealth Worth It?
True Wealth approaches the market intelligently, and it tends to focus on strong companies with solid fundamentals.
Most newsletters look for quick come-ups on risky stocks, but Dr. Sjuggerud takes a much more strategic approach to the market. Many people will appreciate this aspect of the service. Plus, this offer includes tons of additional resources to explore.
The Final Melt Up package is particularly attractive. Its resources could help you cash in on the final days of the bull market and avoid huge losses once it runs its course.
True Wealth is a tremendous value and a downright steal under the current offer.
> Save 75% on Your First Year of True Wealth Here <<