True Wealth has made quite a name for itself over the past few years, but we wanted to know if this research service deserved the hype. Our True Wealth review will put this service to the test and tell you if Dr. Steve Sjuggerud's service is the real deal.
Whether you're looking for long term plays or lightning-fast day trade action, we have you covered! At "The Stock Dork," we focus on providing our readers with accurate and detailed market information that will help you make the right investment decisions on your road to financial freedom.

The Stock Dork will enable you to build real wealth, avoid common mistakes, and make smart investments to help you reach your goals.
True Wealth Overview
True Wealth is a research service headed by Dr. Steve Sjuggerud. The service operates under Stansberry Research, which runs several similar services with different focuses and investment professionals.
True Wealth members receive regular market updates through a steady stream of in-depth research and analysis. Each alert provides detailed information on a variety of asset classes with high intrinsic value.
Since it's focused on fundamentals, True Wealth is well suited for people who want to learn about value and long-term growth.
Dr. Steve Sjuggerud Review
True Wealth is the brainchild of Dr. Steve Sjuggerud, a finance Ph.D. with decades of investing experience. This True Wealth exam wouldn't be complete without a thorough Steve Sjuggerud review.
Sjuggerud has had an impressive run over the years. He worked in various capacities within the finance industry since first breaking into the business.
Since he broke onto the seen, Sjuggerud has worked as a stock broker, hedge fund manager, and vice president off a $50 million global mutual fund.
These days, he's best known for his retail research work.
Sjuggerud is the founding editor of both True Wealth and DailyWealth. His investing mantra focuses on one core belief: You don't nee to take big risks to make big returns.
The Stansberry Years
Stansberry brought Sjuggerud into the fold in 2001, and he's become one of the most popular gurus at the company since then. He correctly predicted some of the biggest financial events of the past 20 years during his Stansberry tenure, including the housing market recovery, the "Bernanke Asset Bubble," and more.
As True Wealth's lead analyst, Sjuggerud primarily targets low-risk stock market opportunities with excellent long-term profit potential using a combination of value investing principles and fundamental analysis.
To put it simply, Sjuggerud's strategy believes the key to winning in the market is to "recommend things of extraordinary value when no one else wants them, and this approach has served his readers well over the years.
For example, Steve recommended buying gold back when it was around $346 an ounce. Today, the same amount of the rare yellow metal is trading for upwards of $1,700. Some of his previous calls also produced large gains for his followers, including 416% gains in healthcare, 133% in tech, and more.
Steve runs several newsletter for Stansberry. In addition to True Wealth, he also runs True Wealth Opportunities: China, which specializes in high growth investments in China, and DailyWealth, a free daily investing newsletter.
Sjuggerud's focus on long-term plays distinguishes True Wealth from the get-rich quick gimmicks that plague the research industry.
With Sjuggerud at the helm, True Wealth is an excellent option for anyone looking for the chance to earn money in the market by acquiring high-quality assets with long-term potential.
>> Click Here to Tap Into Dr. Sjuggerud's Picks <<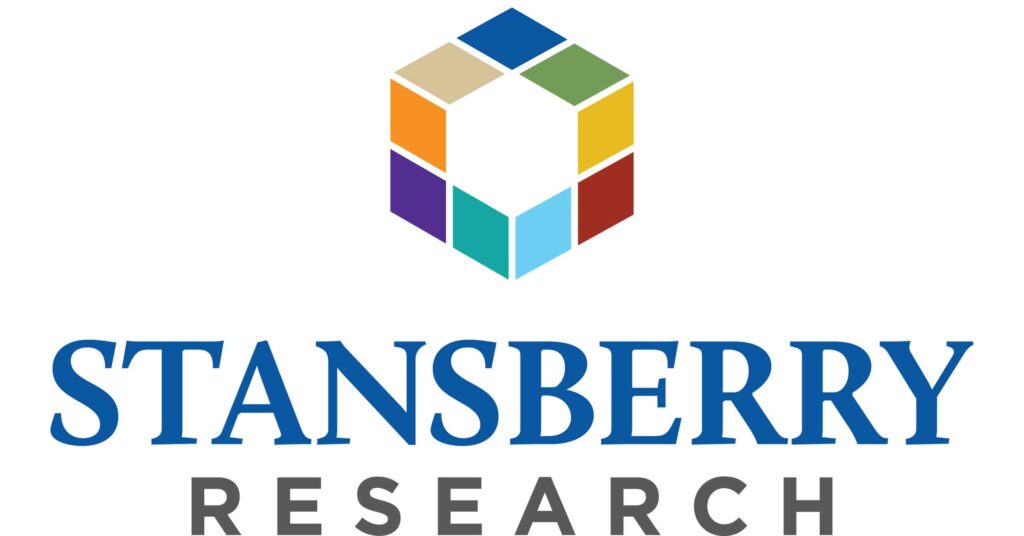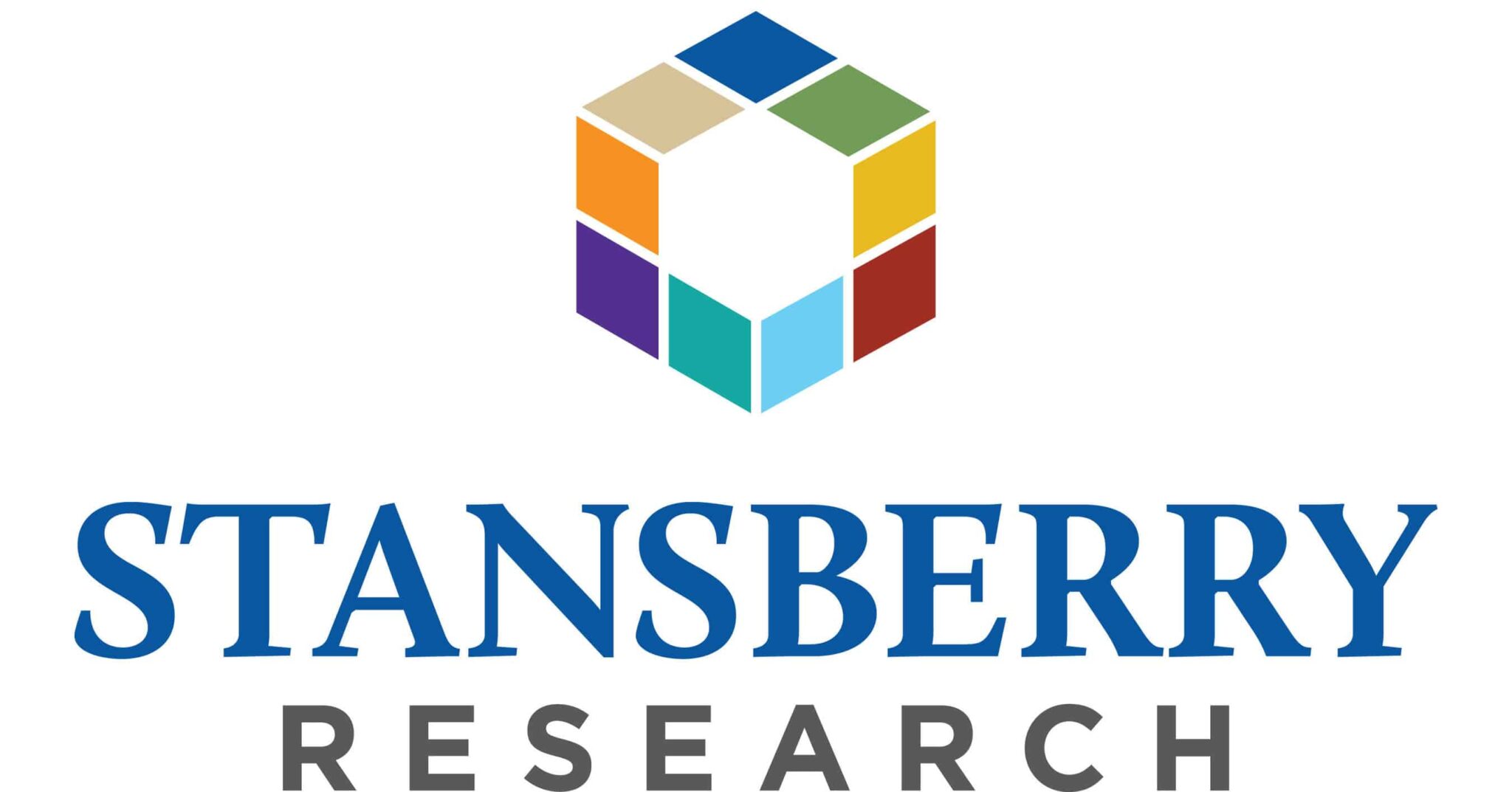 Stansberry Research Review:
Stansberry is a prolific research company based out of Baltimore, Maryland that publishes a vast collection of specialized research services and newsletters.
The company was formed by Porter Stansberry back in 1999, and it's unique focus on affordable retail research quickly catapulted the company to the top of the heap.
Today, Stansberry is a leading voice in the investing research industry, and the Stansberry Research editorial team counts some of the most recognizable names in the business among its ranks.
Stansberry Research puts out several different newsletter services, but True Wealth is one the best choices for readers who appreciate lower-risk, long-term recommendations.
Customer service is a major priority at Stansberry. The firm makes a point of offering a money-back guarantee with nearly all of their products, and it maintains a top-rate customer support team.
Stansberry is a leading company in the research space, and True Wealth's editor Steve Sjuggerud is one of their most reputable influencers You have nothing to worry about when you're dealing with this duo.
The Melt-Up Event Review
in the latest True Wealth presentation, Steve Sjuggerud is calling attention to major trend that's developing in the US stock market. Sjuggerud calls it the melt-up event, and he believes the phenomenon will present incredible opportunities for his readers.
As the coronavirus crisis fades into the rear-view, Steve sees big opportunities ahead for the market. His research shows we could be headed for a major "melt-up event" that could produce massive investing gains.
To support his hypothesis, Steve points towards the outrageous action we've seen in the market this year. The benchmark US indices have advanced at a breakneck pace in 2021, setting new record-breaking highs on numerous occasions through the year.
With so much potential in the market and inflation at multi-year highs, Steve says it's time to get out of cash entirely. This market is too hot to ignore. Meanwhile, your cash is losing more value everyday as inflation continues to outpace interest rates.
Steve has identified several top candidates for his readers in his current model portfolio, which he calls the "Melt-Up Portfolio," and he's also put together several research reports on the subject.
These research resources comes free with your True Wealth subscription, and they will get you up to date quickly so you can start investing ASAP, if you choose to do so.
Here are some examples of previous Melt-Up Events that should give you a better idea of what this trend could mean for the market:
Sjuggerud makes a strong case for the possibility of a Melt-Up event, and, judging by his track record, it seems like it's worth listening to him. Judging by passed events, it could be foolish to pass up such a momentous wealth-building opportunity.
What's Included With True Wealth?
True Wealth offers a robust package of member benefits, including market analysis, stock recommendations, and much more.
Here's a complete breakdown of the latest offer, "The American Recovery Event":
1 Year of True Wealth (75% OFF the normal price)
"Dr. Steve Sjuggerud's Melt Up Blueprint" Bonus Report
"Five Stocks That Could Soar During the Melt Up" Bonus Report
"How to Get Out Before the Melt Down" Bonus Report
"A Critical Update from Dr. Steve Suggerud" Bonus Report
Access to Dr. Steve Sjuggerud's Melt Up Stocks Model Portfolio
Risk-free, money-back guarantee
We will talk about each of these features more in-depth below.
>> Sign Up for True Wealth Now to Access These Benefits <<
True Wealth Newsletter Review
True Wealth delivers its flagship monthly newsletter on the third Friday of every month.
The monthly issues include stock picks, expert analysis, and much more. You'll start receiving reports right away when you sign up, and you can access past recommendations through the member portal.
Dr. Steve Sjuggerud makes most of his recommendations through the monthly issues of the newsletter, so it's a must-read if you decide to sign up.
Just remember, a True Wealth membership includes complimentary access to a vast library of educational videos and other investing resources. It's the perfect way to learn the ABCs of effective investing.
This is also where you'll find Sjuggerud lay out the Melt-Up stocks you heard him talk about in his American Recovery Event presentation.
True Wealth's research includes stocks, ETFs, real estate trusts, and alternative investments like gold, so you get a wide variety of picks.
True Wealth Review: Special Reports
A True Wealth subscription also includes a selection of special reports covering various topics and strategies.
With the Melt-Up Event, True Wealth is offering these bonuses:
>> Click Here to Learn How To Access These Bonus Reports Now <<
"Dr. Steve Sjuggerud's Melt Up Blueprint"
As you learned in the presentation, Steve Sjuggerud believes the market is headed for a major expansion, and a handful of stocks could be in an excellent position to benefit.
This report breaks down the Melt-Up even in detail, including position recommendations and step-by-step instructions for potentially capitalizing on this economic event.
This report has everything you need to get your portfolio into an ideal position for the chance to capitalize on this emerging trend.
"Five Stocks That Could Soar During the Melt Up"
The Melt Up Blueprint gives you an overview of this potential macro-scale opportunity, but this report takes it a step further.
Sjuggerud is confident the Melt Up is coming. After running thousands of stocks through his evaluation system, he's narrowed his list down to just five of the highest-potential stock picks.
According to Dr. Steve's calculations, each stock has the potential to produce returns ranging from 500% to 1,000%.
You'll get this report for free when you sign up for True Wealth, so you'll have five top-tier stock picks waiting for you if you decide to join.
"How to Get Out Before the Melt Down"
What comes up must come down, and the market is no exception. Steve doesn't want to just show you how to make money in the market, he wants to show you how to hold onto it!
That's where this report comes in. It explains techniques how to spot potential red flags that could indicate trouble ahead for the stock market.
Dr. Steve collaborated with a team of brilliant data scientists to identify the perfect time to sell each individual investment. Ideally, these tips could help you get out of the stock market before it crashes.
Buying cheap is only half of the investment battle. You have to sell high if you really want to make money on your investment.
With this third and final report, True Wealth has all your bases covered. These reports contain everything you need to get the most out of this once-in-a-lifetime financial opportunity.
"A Critical Update"
Sjuggerud has been watching the market melt-up closely since the bull market started running in mid-2020, and he's developed some keen insights over the past year.
This year, Sjuggerud penned a new report detailing his latest findings regarding the melt-up event, and he's including it with the latest True Wealth deal.
This report includes specific details about the warning signs that could precede the melt-down that will inevitably follow the melt-up. Steve also gives his insights regarding how the new Biden administration could affect the market's outlook.
Steve's critical update is a valuable addition to the Melt-Up Event package. The report includes his most up-to-date investment advice and observations regarding the state of the market.
Model Portfolio
The model portfolio is a recommended portfolio structure that includes a selection of stocks, ETFs, and other investment assets.
These picks include a wide range of industries and sectors, but you can trade most of the assets from a standard brokerage account.
Best of all, you get instant access to these model portfolios with your membership, so you'll have tons of picks to review from the door.
The 30-Day Satisfaction Guarantee
Steve Sjuggerud and Stansberry Research stand by their product with an impressive refund policy.
True Wealth covers your purchase with a 30-day satisfaction guarantee. If you're not 100% thrilled with the newsletters and research reports when you review them, you can return them for a full refund.
It's that simple; no fine print, no catch. You're free to cancel anytime within the trial period for a full refund, and you get to keep the bonus research!
If you had any doubts about True Wealth, the guarantee should alleviate your concerns. This air-tight refund policy ensures you won't have buyers remorse when you checkout this newsletter.
>> Get started with True Wealth now <<
True Wealth Track Record Review
True Wealth prides itself on making expert calls that yield incredible long-term results.
Some subscribers reported earnings upwards of 300%-400% from research they discovered in the True Wealth newsletter.
Here are some of his most successful picks:
420% on the ProShare Ultra Health Care Fund
206% on AU50 Liberty Gold Coin
133% on ProShares Ultra Technology Fund
192% on Blackstone Group
And many more
As you can see, the True Wealth newsletter covers various asset classes, including gold, real estate investment trusts, and other stock market securities.
Sjuggerud also has a reputation on Wall Street as a very conservative, risk-conscious analyst, so True Wealth is an excellent choice if capital preservation is one of you.
True Wealth also has a credible publisher in Stansberry Research. The investment research company has attracted a bit of controversy in the past, but they've cleaned up their act over the past few years.
This is a quality newsletter service that thoroughly evaluates all their stock picks. When True Wealth reviews a stock, you can rest assured they did their homework.
Reading the True Wealth newsletters will give you a major step-up on the stock market. Stansberry Research and True Wealth
Plus, the American Recovery Event offer provides tons of detailed info on how to take advantage of the Melt Up event.
Steve Sjuggerud Review: Best Picks
Just check out some of these previous pricks:
Dr. Steve recommended TDOC on October 30, 2019; four months before the coronavirus hit the U.S. If you pulled the trigger on that trade, you earned gains as high as 181% for your trouble.
One of Steve's top picks is Seabridge Gold. It went up a staggering 995%. If you bought $1,000 worht of this stock, you'd have earned a return of more than $10,000.
With dozens of winning picks under his belt, it would take forever to list them all. But we managed to get a brief listing of some of his best recent picks:
However, Steve doesn't just pick winners. He also has a keen eye for trouble ahead. He warned his followers about the Dot-Com bubble back in 2000.
In fact, Sjuggerud is so skilled at spotting developing trends that he's developed his own indicator, "The Melt Up Indicator."
His Melt Up Indicator can gauge whether a market is healthy and tell if it's on the brink of a major disaster. It successfully predicted the COVID-19 crash in 2020, and now it's pointing to big gains ahead for the S&P 500. Take a look at this chart and keep in mind that a higher Melt Up Indicator reading is bullish for the market.
These types of predictions have made Dr. Sjuggerud one of the most popular research gurus around. His picks have helped thousands of people have the chance to see extraordinary gains from the stock market.
>> Get in the know with True Wealth <<
True Wealth Pros
Strong stock recommendations. Many picks have historical returns in the neighborhood of 100%-200%.
Focused research that considers macroeconomic, social, and political trends.
Provides regular alerts through monthly and daily reports, so you get late-breaking analysis and detailed model portfolio research.
Includes three newsletters: True Wealth and Stansberry Digest
Thoughtful research and top-tier stock alerts.
Your subscription includes a 30-day money-back guarantee, so you can sign up for your subscription with peace of mind.
One of the few services that utilizes thoughtful, fundamental-based market analysis.
True Wealth Cons
Might be too conservative for those who are more speculative.
Doesn't recommend short positions.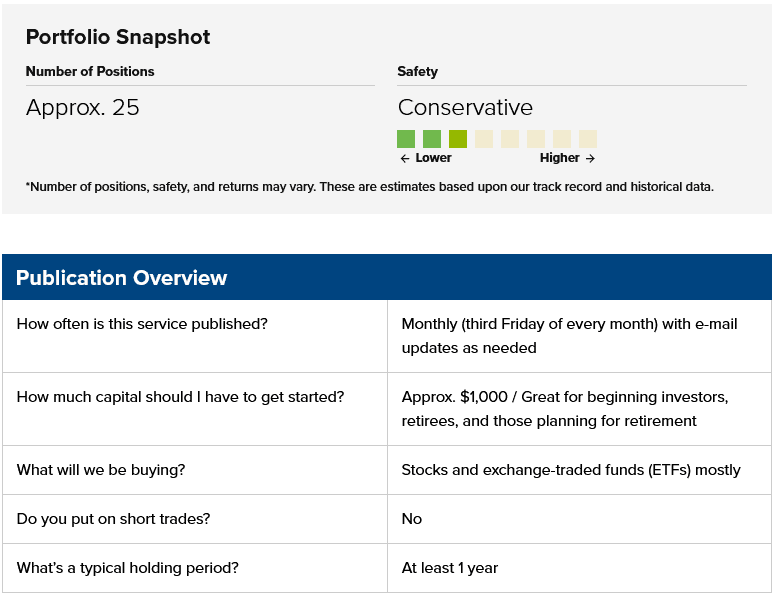 Is True Wealth Right for Me?
True Wealth is an excellent choice if you fall into any of these categories:
Balanced Approach
If you want to avoid taking large risks, you will probably appreciate True Wealth's approach to the market. Sjuggerud has an eye for value, and he can pick stocks with the best of them.
Swing Trading Approach
According to the Stansberry Research website, True Wealth typically recommends a holding period ranging from 6 to 18 months. This timeline fits swing trading strategies to a tee, so you will feel comfortable with this service's tempo if that's your preferred strategy.
Sector Focus
True Wealth frequently recommends ETFs focusing on different aspects of the market to capitalize on larger, macro-scale trends. This aspect of this service should appeal to people who are interested in learning more about sector investing strategies.
Those Who Are Still Learning
Sjuggerud's methodical approach to the market is an ideal approach for people who are new to the stock market. True Wealth uses tried and true fundamentals, giving beginners an excellent foundation for potential future success.
>> Sound like a good fit? Get started here <<
True Wealth Reviews by Customer
These True Wealth members gave the service good marks online.
We couldn't find a lot of True Wealth reviews online, but our experience with the service has been very positive.
Sjuggerud makes a sound case for every trade he recommends. There are few occasions where he fails to make an excellent case for his trade recommendations.
Many of the True Wealth reviews we've seen have been positive, so it appears that members are frequently satisfied with the service's value..
How Much Does True Wealth Cost?
True Wealth is one of the most affordable research services on the market in terms of the sticker price. A year-long True Wealth subscription typically costs $199.
However, use the link on our page to access an exclusive offer for a year-long subscription to True Wealth for just $49.
That's a more than 75% discount and a total savings of $150. That's an incredible value given all the bonus materials included with the American Recovery event.
Best of all, your subscription comes with a 30-day money-back guarantee. If you're not impressed with the service, you can cancel your subscription within 30 days for a full refund.
According to the company website, True Wealth recommends starting with at least $1,000. With a little luck, you could scale that up. using it to potentially build a sizable amount.
>> Secure Your 75%-Off Discount Now <<
Is True Wealth Worth It?
The no-questions-asked guarantee is the icing on the cake. This service is a tremendous value, and, with the 30-day guarantee, you have nothing to lose from trying it out.
Altogether, you get three newsletters and three bonus reports for just $49. That's a good deal all by itself, but it's out of this world when you consider the quality of the services.
True Wealth approaches the market intelligently, and it tends to focus on strong companies with solid fundamentals.
Most newsletters look for quick come-ups on risky stocks, but Dr. Steve takes a much more strategic approach to the market.
Many people will appreciate this aspect of the service. Plus, this offer includes tons of additional resources to explore.
All things considered, yes, this service is definitely worth it. $49 per year works out to less than $5 per month, and that's a small price to pay for this kind of valuable information.
True Wealth Review: The Final Verdict
Is True Wealth worth it? Absolutely. This service is an excellent fit for many people. Best of all, its insights are great for both beginners and veterans.
True Wealth focuses on long-term returns instead of get-rich-quick gimmicks, so it's an excellent option for those interested in fundamental trading strategies.
Dr. Sjuggerud's newsletter is a value at just $49, but the current deal is an incredible bargain. It includes tons of additional research, as well as two additional newsletters. You really can't beat that price.
America is staring down a tremendous economic opportunity, and the bonus reports show you the best path for capitalizing on the potential more.
Don't be surprised if the information you discover ends up showing some amazing gains over time. If Sjuggerud is right, you could be on board for an enormous wealth-building event.
Best of all, you're covered under True Wealth's air-tight 30-day money-back guarantee. This impressive refund policy ensures you'll be 100% satisfied with the service, or you're entitled to a full refund within 30 days of your purchase.
We think True Wealth is a tremendous value and a downright steal under the current offer. If you're serious about learning about long-term investing, this is the perfect newsletter for you.
>> Save 75% on Your First Year of True Wealth Here <<