Bill Bonner and True Wealth's latest presentation, "America's Nightmare Winter," is stirring up a bit of buzz online. But is this forecast about an energy and financial crisis legit? Check out my "America's Nightmare Winter" review for all the details.
What Is Bill Bonner's "America's Nightmare Winter?"
Bill Bonner's "America's Nightmare Winter" is a prediction that the US could be on the brink of an energy and financial disaster that could fundamentally reshape financial markets.
He believes there are several factors in play, but two stand out among the rest: reckless US economic policies and disastrous green energy initiatives.
This is what Bonner says about the "Nightmare Winter" that could be looming on the horizon:
"The Elite Establishment is playing two dangerous games at once…

They are aiming to change the way a modern economy works, by mandating a complete switch to 'green energy'… while paying for it with unlimited amounts of new "paper" money."
Bonner makes a fascinating case based on historical analysis of market conditions in the 1970s, which I'll look into a little further on.
The gist is that he believes that the collapse of America's entire energy system paired with a Federal Reserve printing spree could spark a crash mirroring the one 50 years ago.
Considering that there was a market and energy crisis during this time, there may be some important lessons to be learned here.
Bonner and True Wealth's Steve Sjuggerud have put together a market research bundle with the potential to protect and grow portfolios in the event of "America's Nightmare Winter."
Stay tuned for the full breakdown of Bonner's prediction, as well as his latest collaboration with True Wealth.
>> See inside the "Nightmare Winter" package <<
A Dark Winter Ahead? Bonner's "The Worst Crisis"
As the US dollar inflates at a record pace, Bonner predicts that this might be the tip of the iceberg.
A hyperinflationary cycle could be triggered by government deficit spending and reckless economic policies.
Bonner believes that it has the potential to devastate all aspects of the American economy.
To make matters worse, the government is clamping down on the American energy industry, which could cause another rise in energy and raw material prices.
A major contributor, according to Bonner, is the drive to adopt green energy technologies while they are still underdeveloped.
We can put Bonner's predictions about the energy crisis into context by looking at gas prices, specifically diesel.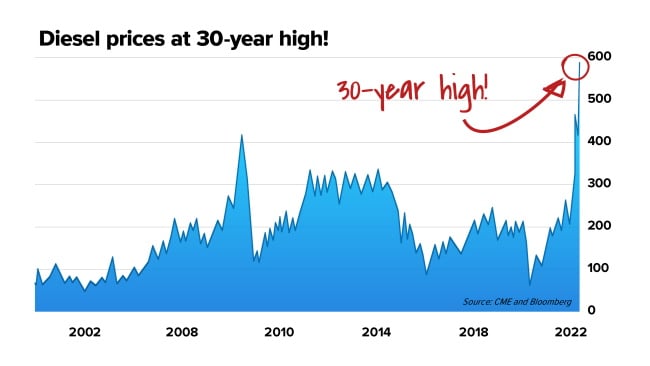 Diesel fuel alone could reach $40 per gallon in the near future, according to current projections.
Consumers might pay more for harvesting and transporting goods if fuel prices rise.
This could further stress the country's economy and social stability by making it harder to access food and fuel.
As Bonner puts it:
"Fuel won't get delivered. Rolling blackouts will sweep the land. Pipes will freeze. Food in the freezer will go bad. You may shiver in the dark… praying for a little power – for weeks."
Fortunately, Bonner has a strategy that he believes could help folks navigate these uncertain times.
His strategy, however, is contrary to conventional wisdom.
He doesn't recommend buying cheap stocks and waiting for the market to rebound.
Is "Buying the Dip" a Bad Idea?
The stock market has taken a hit in 2022, and Bonner believes it could continue to struggle to recapture its momentum.
There's an understandable reaction from savvy folks to "buy the dip." Unfortunately, Bonner believes that this strategy could take a long time to achieve any meaningful gains.
Bonner's primary reasoning is that the market might mirror the economic fallout found in the 1970s. It was the disastrous government policies of the 1970s that sent the S&P 500 spiraling.
Around this time, Lyndon Johnson began a spending spree and took on huge budget deficits.
The result was an immense bout of inflation that impacted the US economy for years to come. In fact, the US Dollar almost lost its place as the world's reserve currency.
As international confidence in the US Dollar plunged, the federal government was forced to issue Swiss Franc bonds to fund its debts.
Taking inflation into account, the S&P 500 did not surpass its 1968 high on a real-time basis until 25 years later.
With this extra bit of context, it makes sense why Bonner is hesitant about "buying the dip."
Many people who "bought the dip" in the 1970s could have waited a long, long time to get their money back.
And Bonner believes American's could be in a similar position today.
As mentioned, he has outlined four steps to take in case of a dark winter on the stock market.
Let's look at them now.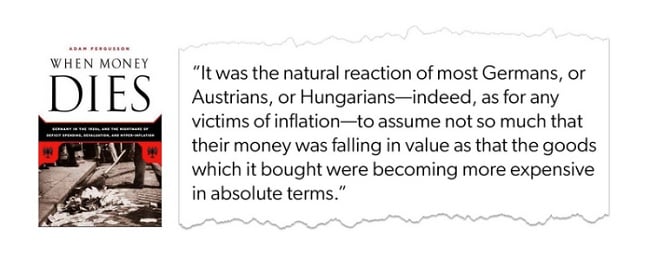 Bill Bonner's Four-Step Plan for the "Nightmare Winter"
Bill Bonner has a four-step plan specifically tailored to overcoming "America's Nightmare Winter."
He shares these steps in the latest presentation. However, the full scope of his insights can only be viewed in the bonus reports tied to the new deal.
The four special reports include:
Buy the Best Assets Now Soaring in Value
A Unique Way to Protect Your Wealth
The Secret Currency – How to Make 500% from the U.S. Govt's Second Currency
The Art of Speculation
The supporting reports feature strategies straight from Bonner, Sjuggerud, and Tom Dyson (an analyst from Bonner Private Research).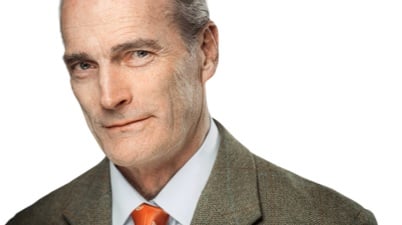 Who Is Bill Bonner?
Bill Bonner is an investment analyst, renowned author, as well as founder and president of Agora Inc.
Bonner founded Agora way back in 1978, and he's helped grow it into one of the largest networks of financial publishers in the world.
His exploits have earned him quite a few accolades. In addition to "Entrepreneur of the Year," he also won "Direct Marketing Man of the Year."
This is impressive, but it doesn't stop there.
Bonner has authored two New York Times best-selling books: Financial Reckoning Day and Empire of Debt. Empire of Debt was also a Wall Street Journal Best Seller.
Bonner leads various investment research services, Bill Bonner's Diary and The Bonner Letter.
Another publication that offers Bonner's market analysis is Bonner Private Research, which is included in the "America's Nightmare Winter" bundle. I'll touch more on this later.
For now, let's turn our attention to the lead of True Wealth, Dr. Steve Sjuggerud.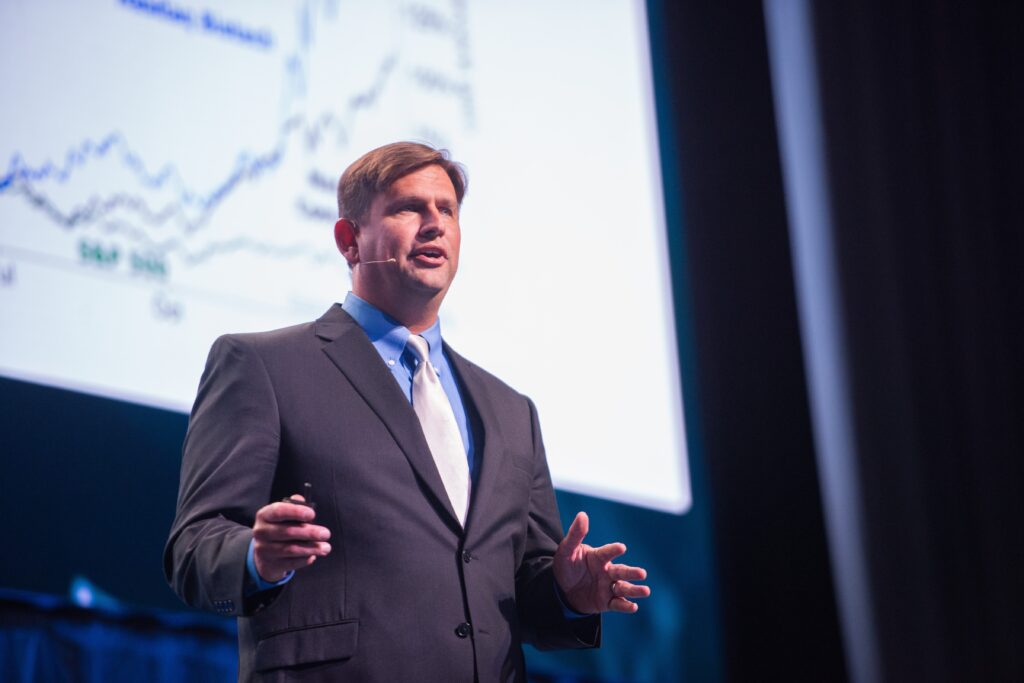 Who Is Steve Sjuggerud?
Steve Sjuggerud is an impressive stock picker with an established record in the world of finance. He's also been with Stansberry Research for over 20 years.
During his tenure, Sjuggerud has made some fantastic calls.
Some of his most notable predictions include:
Called the "Bernanke Asset Bubble" before the pop

Predicted the floor and recovery of the housing market collapse
Not only did Sjuggerud spot momentous market events, but he also cued members into opportunities to capitalize on these shifts.
This type of foresight is an essential feature of a successful stock picker: it's not enough to know something is around the corner — they need to have the expertise to act on it.
In addition to True Wealth, Sjuggerud also created the True Wealth Systems service. It leverages powerful computer software to find sectors that could be poised for growth.
Stansberry likens the True Wealth Systems software to something akin to the research tools used by hedge funds and Wall Street banks.
All in all, Sjuggerud is a legit guru who knows his way around the markets.
Now that he's teaming up with Bill Bonner for the "America's Nightmare Winter" package, new members could have a lot to be excited about.
>> Access Sjuggerud's latest predictions <<

What Is True Wealth?
True Wealth is an investment research newsletter led by Steve Sjuggerud and published by Stansberry Research. Some features include stock recommendations, bonus reports, and a model portfolio.
Steve Sjuggerud is an accomplished trader with decades of experience in the financial market.
Once a month, Sjuggerud delivers True Wealth subscribers his latest trade idea backed by extensive research and analysis. The team suggests having $1,000 in capital to get started. Though, this is just a recommendation.
Sjuggerud leverages a more conservative approach to investing, and his recommendations are intended to be held for about a year. However, this can vary.
The risk profile that Stansberry uses is based on the service's track record and historical data. So the risk assessment could change at some point down the road.
Unlike many research services, True Wealth taps into more than just stocks. Some of Sjuggerud's recommendations include commodities, exchange-traded funds (ETFs), and REITs.
There are also bonus reports that can veer from Sjuggerud's typical investment path. The reports also include analysis from other pros that aren't directly associated with the True Wealth newsletter.
For instance, the "America's Nightmare Winter" bundle comes with bonus reports from Bill Bonner and Tom Dyson.
In addition to new trade ideas, these bonus reports offer strategies that could help protect and grow wealth.
There's a lot more to unpack here, and I'm going to break down this package piece by piece, so stick around.
>> Sign up for True Wealth today <<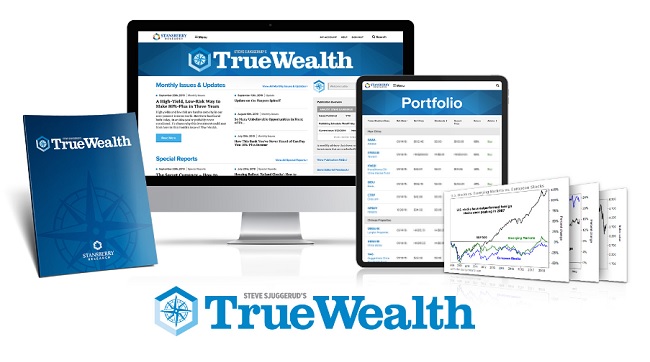 True Wealth Features
Steve Sjuggrud and Bill Bonner's "America's Nightmare Winter" package is loaded with tons of exceptional features.
As mentioned, there are monthly investment ideas, a model portfolio, and bonus reports with additional insights.
Let's take a look at what's on offer one by one, starting with the True Wealth newsletter.
True Wealth Newsletter (Annual Subscription)
Signing up nets subscribers a 12-month subscription to True Wealth.
New issues are available to members on the third Friday of each month.
The newsletter offers one new trade idea straight from Sjuggerud. It comes with the stock ticker, recommended buy price, and supporting analysis.
Steve and team pen a crystal clear investment thesis that is rich with information and easy to follow.
Each open position recommended can also be reviewed in the True Wealth model portfolio.
The team's goal is to have around 25 open positions. However, this can change depending on current market conditions.
The model portfolio can be found in the portfolio tab. It's neatly organized and makes checking the team's investment ideas a breeze.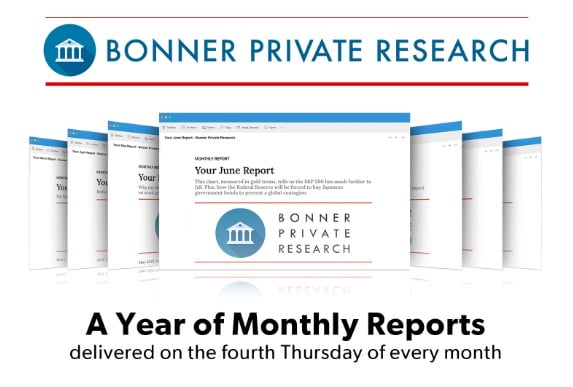 Bonner Private Research (Annual Subscription)
As an added bonus for signing up for the "America's Nightmare Winter" package, Bill Bonner is throwing in an annual subscription to his newsletter, Bonner Private Research.
New issues are delivered on the fourth Thursday of each month. This means that two weeks out of the month, members get a round of premium analysis.
The Bonner Private Research team provides the latest market news and expert commentary in every report.
In addition, members will have the opportunity to learn about both stocks and alternative investments that could grow and protect portfolios from the coming economic chaos.
Trade Alerts and Market Updates
Another solid feature is daily updates from Steve Sjuggerud and Bill Bonner's teams.
Bill Bonner has some exceptional analysts in his corner, so it's a big perk to get their take on the latest market-moving news in addition to Sjuggerud's core research.
This is just one more example of the added value members get with the recent team-up between Sjuggerud and Bonner.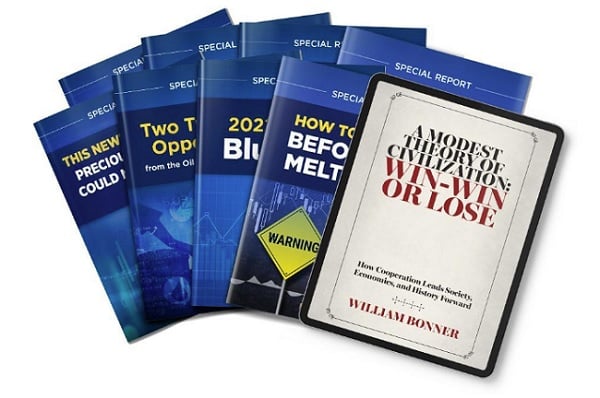 True Wealth Archives
A True Wealth subscription also comes with exclusive access to Steve Sjuggerud's archives.
This is a fantastic add-on that members can use to draw from the deep pool of insights that Sjuggerud has cultivated over his decades-long career as an investment analyst.
Even better, there are more than 100 special reports tucked away in Sjuggerud's personal vault.
There are loads of info to sift through, including tips and tricks to building "the perfect" portfolio, as well as timing the market.
Some of these reports do include stock recs that have outlived their investment thesis.
However, I think they could still be worth checking out in your spare time if you want to understand the ins and outs of the True Wealth strategy.
>> Dig into True Wealth's research <<
Bonus Reports
There are four special reports on offer, each of which tackles one step in Bonner's strategy.
Buy the Best Assets Now Soaring in Value

–

One sector has been quietly making a massive move higher while the rest of the stock market faces severe struggles. In this report, Steve Sjugerrud and his team provide a step-by-step blueprint for cashing in on this booming sector.

A Unique Way to Protect Your Wealth

–

Bonner says this secret approach can offer you the best way to operate outside the US dollar, so you can shelter yourself from inflation and avoid the prying eye of Uncle Sam. This report doesn't directly relate to stocks or investment assets, but it could be the most valuable information covered in the America's Nightmare Winter bundle.

The Secret Currency – How to Make 500% from the U.S. Govt's Second Currency

– The third report in the bundle also comes from the mind of Steve Sjugerrud, and it includes details on a unique way to buy gold and silver that has nothing to do with owning physical metals or trading stocks. According to the team. this investment's unique characteristics make it an ideal alternative to gold, silver, and other cumbersome safe harbor assets.

The Art of Speculation

–

Inflation causes huge distortions that often result in prices being totally disconnected from reality, and the subsequent chaos often creates a world of opportunity for sharp-eyed speculators. In this report, Bonner shares ideas from a famous contrarian investor from Britain named Tom Dyson that can help everyday folks cash in on this momentous wealth-building opportunity.
All of these reports share valuable ideas. However, I think Buy the Best Assets Now Soaring in Value offers the most interesting insights.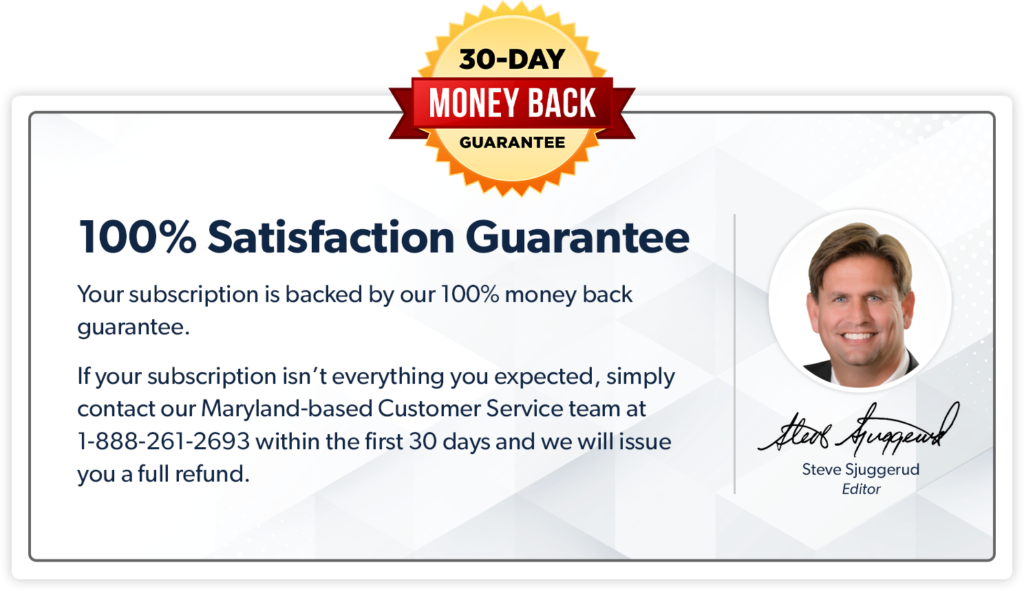 Money-Back Guarantee
With the latest deal, new True Wealth members get a 30-day money-back guarantee.
This means you can test out the service, and if you don't feel that it's a good fit, you can opt for a refund on the price of your subscription.
Thirty days is the industry standard, so True Wealth's policy is keeping up with the competition. It's also nice to know that Sjuggerud and Bonner stand by their work.
Keep in mind that 30 days is typically not enough time to see a position to its conclusion, as many of Sjuggerud's picks follow a long-term investment horizon.
That said, it could provide enough time to check out the quality of analysis, as well as the "America's Nightmare Winter" bonus reports.
>> Sign up under Steve's satisfaction guarantee <<
Pros and Cons of True Wealth
Sjuggerud and Bonner's "America's Nightmare Winter" deal has a lot going for it. Still, there are some places the service falls short.
Pros
80% discount (introductory offer)

Stock and ETF recommendations

New deal backed by Bill Bonner

Four exclusive bonus reports
Cons
No chatroom

No options or crypto plays
What Are People Saying About True Wealth?
I couldn't find any reviews online for the "America's Nightmare Winter" package. However, there are plenty of ratings for True Wealth on Stock Gumshoe.
Keep in mind that these third-party ratings can't be verified, so it's important to consider that context.
Out of 634 votes, True Wealth has comfortably locked in a respectable 4/5 rating.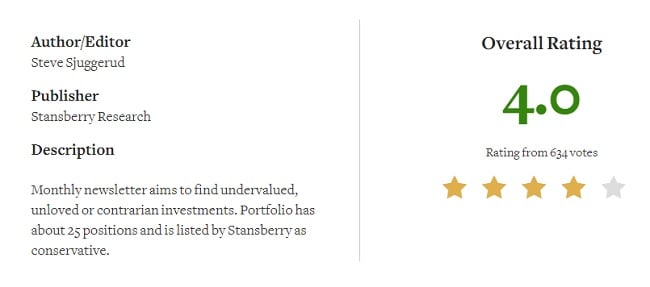 I think over 600 votes is a pretty good sample size that can give an idea about the general sentiment surrounding a service.
Again, I can't verify these ratings, so take them with a grain of salt.
True Wealth Pricing
Usually, a subscription to True Wealth with the above-mentioned resources would cost $300. However, new members under the "America's Nightmare Winter" bundle can access them at the introductory rate of $49.
This is about an 80% discount, which is a pretty substantial reduction in price.
Even better, there's no trade-off for picking up this bundle. You get full access to everything as outlined by the True Wealth team.
Factor in the 30-day money-back guarantee, and the deal is even sweeter.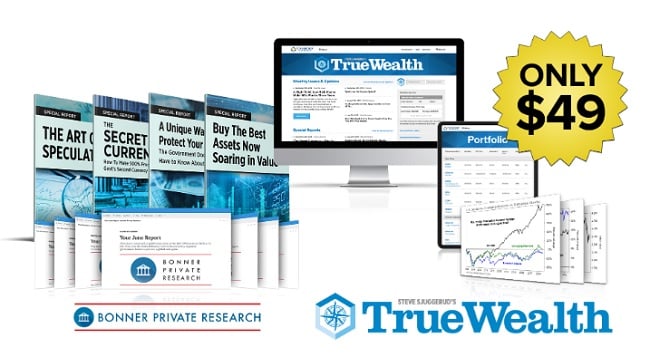 Final Thoughts
"America's Nightmare Winter" bundle packs in a lot of value, and it's well worth the $49 price tag.
Bonner and Sjuggerud make an impressive team. This is evident by the quality of the research and bonus reports on offer.
New members also get access to two premium newsletter subscriptions, True Wealth and Bonner Private Research.
This means that you'll have two expert teams delivering a steady stream of stock recommendations and analysis throughout the month.
All in all, there's plenty to like about True Wealth, and it's definitely worth checking out.
>> That's it for my "America's Nightmare Winter" review. Sign up for an 80% discount <<