Several established fintech companies have recently joined the ranks of penny stocks as the markets fall off a cliff. But better days could lie ahead, and investors with a risk appetite could be able to scoop up discounted opportunities. That said, let's examine some of the best fintech penny stocks available to buy now.
Best Fintech Penny Stocks
SoFi Technologies Inc (NASDAQ: SOFI)
Our first pick is SoFi technologies, an online personal finance company, and bank.
The fintech stock specializes in financial products such as student and auto loan refinancing, mortgages, personal loans, and more.
Being an online bank, SoFi only operates within the realm of the internet, which means no physical branches are available.
SoFi, short for Social Financial technology, only attends to its customers via its mobile app and desktop interface.
By operating online, the bank can pass on savings to its customers.

Online banking is gaining popularity globally and at home. Banking apps are among the most used by Americans, falling right behind social media and weather apps.
You have likely seen the SoFi stadium's logo if you like sports, even if you are unfamiliar with the bank. SOFI acquired the naming rights of the SoFi stadium, located in Inglewood, California, in a 2019 deal.
SoFi is a $4 billion tech giant that recently joined the ranks of financial tech penny stocks.
The fintech stock crossed below the $5 mark for the first time in October 2022. Suffering a steep 85% loss since its $28 all-time high in January 2021.
But it's not all bad news for the bank; we included the giant in our list for its recent acquisition of Golden Pacific Bancorp.
The bank charter acquisition will allow SoFi to legitimize its loan and deposit services and avoid third-party outsourcing.
The move could help the bank's costs, improve revenues, and give it more business freedom.
Riot Blockchain Inc (NASDAQ: RIOT)
No financial tech penny stocks list is ever complete without a crypto company, and RIOT Blockchain is our first crypto pick.
RIOT is a Bitcoin mining company that operates as a data center and a mining company.
The financial technology penny stock is down massively like the rest of the crypto market. But the company has shown promising potential in the past.
During the 2017 crypto bull market, RIOT returned an astonishing 2,000% from bottom to peak. The company did it again during the 2020-2021 bull run, except this time, it yielded nearly 10,000% gains from bottom to peak.
Past performance is not indicative of future results. Yet, the juice might be worth the squeeze for investors willing to take the risk.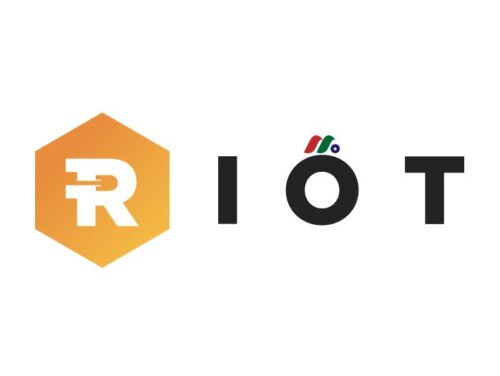 RIOT could deliver results if it captures even a smaller portion of those gains during the next Bitcoin run.
Although, crypto markets still pose a lot of unknown risks. Therefore, investors must exercise caution and conduct their own due diligence.
Governmental regulation and constant innovation are significant risks constantly looming over crypto.
It's uncertain if the bottom is in for crypto or not, and further downside for the sector could hurt RIOT's performance.
The company recently reported third-quarter results that showed it mined 521 Bitcoins in November, up 12% YOY. RIOT has a market cap of nearly $600 million.
HIVE Blockchain Technologies Ltd. (NASDAQ: HIVE)
HIVE Blockchain Technologies is our second crypto pick on our financial tech penny stocks list.
HIVE, a Canadian company, is also in the business of mining crypto and operating sustainable green data centers.
Its green initiatives allow the company to keep costs low, a significant advantage during crypto bear markets.
The company's performance has been similar to that of RIOT. In 2008, the penny stock had a nearly 700% run after its initial public offering.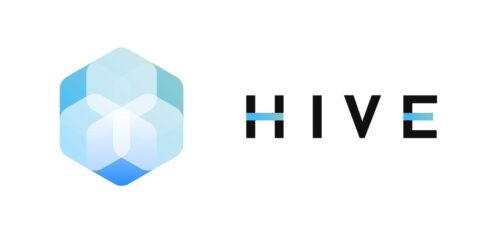 But the big surprise came during the 2021 bull run when it yielded over 10,000% gains in just over a year.
While HIVE has its roots in Canada, it is listed in a major US exchange, the NASDAQ.
Trading in major exchanges and not over the counter means that the company is more rigorously vetted and could pose a lesser risk.
HIVE has a market cap of $214 million, but what really caught our eye was its rare price-to-earnings ratio of 0.91x.
LexinFintech Holdings Ltd. (NASDAQ: LX)
LX is a Chinese fintech penny stock that engages in online consumer finance platforms.
The company offers installment loans, direct online sales, and purchase loans through its subsidiaries.
Its consumer finance platform fenqile.com offers an array of financial services like eCommerce and buy-now-pay-later options.
LX entered the realm of penny stocks last November. The stock has been on a non-stop plunge since its June 2021 $13.50 peak.

The stock price has more or less stabilized near the $1.70 mark since May 2022, which could indicate a bottom.
LX has been suffering the backslash of a troubled Chinese economy. It's uncertain when the Chinese economy will turn around, but the current selloff may offer investors a discount opportunity.
The financial tech stock has a market cap of $333 million and an ultra-low P/E ratio of only 3.21x.
The latest earnings report shows that the company's revenue is down nearly 10% YOY, and its net income is down 53% YOY.
UP Fintech Holding Limited (NASDAQ: TIGR)
TIGR is the second Chinese company in our list of the best fintech penny stocks. The Singapore-licensed penny stock operates as a brokerage firm focusing on Chinese investors.
UP Fintech is better known for its customer-facing platform, "Tiger Brokers," which has both a mobile app and a browser platform.
Although the brokerage has a nearly $800 million market capitalization, it is as volatile as penny stocks. In 2021 it returned investors almost 1,800% from its 2020 bottom.
The stocks also saw rallies of up to 75% in one-week periods during that time.

TIGR has dropped nearly 90% since its $36 top and has now entered what could be an accumulation range.
The price is currently bouncing between the $3 and $6 mark. The stock behaved similarly during 2019-2020 before reaching its all-time high.
The latest financial results show that the company has underperformed, although it's expected considering the current macroeconomic environment.
Third-quarter reports showed that revenue fell nearly 10% YOY, with net income down 84% YOY.
The financial technology company also reported a decreased profit margin of 36% YOY, mainly driven by increased expenses.
Mogo Inc. (NASDAQ: MOGO)
MOGO leads our list of fintech penny stocks as the company with the cheapest shares. With shares valued under $1, MOGO lives up to its penny stock status.
The Vancouver-based company offers various digital financial services to help customers manage their finances.
Some of its solutions include loans, identity fraud protection, mortgages, credit scores, and a Visa prepaid card.
MOGO also owns 34% of Coinsquare, Canadas's longest-operating crypto trading platform.
Coinsquare recently announced that it received approval from IIROC for its investment dealer registration. The move represents a huge win, positioning Coinsquare as the first crypto-only IIROC registered investment dealer.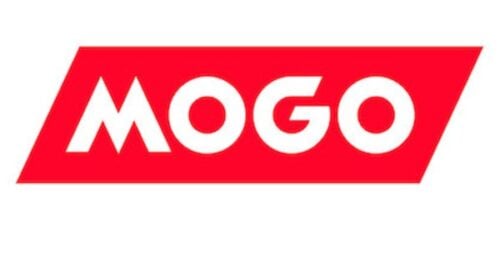 The stock has been on a downtrend since it hit its all-time high in 2021. MOGO has since revisited its all-time low of $0.58, a pivotal point for the stock price.
Given that this is the lowest the stock price has ever gone, some investors might consider this to be a lower-risk accumulation area.
This area could draw in more buyers and help the trend turn around. However, the future of the trend is uncertain, and MOGO and the stock could see more pain ahead.
The stock currently has a short float of less than 0.96%.
This data could indicate that most of the selling pressure comes from investors selling the stock, not short sellers.
Are Fintech Penny Stocks a Good Investment?
Fintech penny stocks could be considered a good long-term investment choice, considering the sector's potential.
The global fintech market size was valued at $110 billion in 2020, and it's projected to grow to nearly $700 billion by 2030. Yielding a Compound Annual Growth Rate (CAGR) of 20% over that period.
What's to come for financial technology seems exciting and could be equally profitable. Yet, while the projected future appears bright, recent history has been challenging.
Fintech stocks have had a rough year with the rest of the technology sector. Fintech has trailed behind the S&P returning losses across the board.
This has caused many established fintech stocks to join the penny stock ranks, presenting an opportunity for penny stock buyers.
Most penny stocks tend to have low market capitalizations and less volume, making them more volatile and risky.
As established companies join the penny stock ranks, many investors might find lower-priced investing opportunities with lower perceived risk.
Fintech stocks might be able to change their luck around in the near future. Inflationary pressures and a new economic policy strategy could make financial technology a vital piece of the global financial puzzle.
For example, Central Bank Digital Currencies (CBDCs) could help redefine central bank monetary policies and reduce cross-border payment costs.
Fintech stocks are already reshaping the financial future and disrupting our relationship with money. We are witnessing the birth of digital money, digital wallets, eCommerce, and digital payment systems.
Accounting software tools and cloud technologies are also redefining how we run businesses. Artificial intelligence is reshaping investment strategies and playing a pivotal role in detecting fraud.
With so many opportunities ahead, there might be a good chance that an investment in fintech stocks could yield attractive returns.
Whether you invest in fintech penny stocks depends on your risk appetite and investment strategy.
Investing in high-risk, high-reward assets like penny stocks should always be done with meticulous diligence and well-informed decisions.
But now that you know more about fintech penny stocks, you might consider adding one (or more) to your portfolio.
You might also like:
8 Penny Stocks That Went Big (That You Can Still Buy Now!)
Penny Stocks that Could Explode
The 9 Best Tech Penny Stocks To Buy Now