If you're looking for stocks with a solid track record, here are the top 8 Penny stocks that went big (that you can still buy right now). You can sign up for Robinhood or Webull to trade the stocks on our list.
Small businesses are the backbone of the American economy, and trading penny stocks are a great way to invest in them.
Although they come with a higher risk, there's also the potential for high returns.
One lesson we learned from Covid-19 is that penny stocks aren't just worthless stocks you buy for a quick buck.
In some cases, these stocks can actually be great investments that drive huge returns over time.
Let's take a look at 8 penny stocks that went big and how you can still find them for purchase today.
Some of these will be former penny stocks, while others are penny stocks that have seen and maintained a huge boost in value.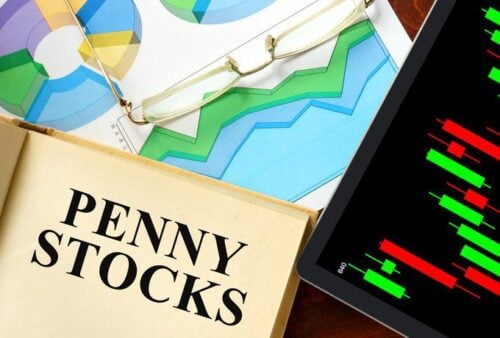 Penny Stocks That Went Big
Vertex Energy Inc. (NASDAQ: VTNR)
Energy stocks can be a dicey investment, but Vertex has paid off big time for those who took the risk.
The company started as a small startup in 2004 and was trading for $0.76 and reached its all-time high of $14.32 in June.
The bullish run was because it agreed to buy Mobile Refinery for $75 million, its biggest and most significant transaction ever made.
Vertex is a firm that specializes in the sale of used motor oil.
Its supplies (Group II+ and Group II Based Oils) are used by the lubricant industry across North America.
The company recently announced its latest financial report detailing an increase of $12.6 million from $10.6 million in its net income.
In November 2021, it completed a $155 million convertible senior note issue with a 6.25% conversion premium, bringing the total principal to $848 million after interest payments.
So this is a company to watch out for if you want to trade penny stocks in the energy sector.

Express Inc. (NYSE: EXPR)
This clothing retailer has been around since 1980 and only traded for $0.50 per share at the beginning of 2017.
Despite its long history, it hit a snag in 2020 during the pandemic.
However, they emerged as one of the hottest Reddit stocks this year.
It was trading for less than a dollar at the beginning of the year and sky-rocketed around $8 in June.
The firm reported $1.5 billion in earnings for the three months ended September 30, up from $926 million a year ago.
Second-quarter net sales were up 47% from 2020.
Consolidated comparable sales increased 46% and 3% over 2020 and 2019, respectively.
Growth in eCommerce demand is expected to reach 26% this year, up from 21% last year and 2020.
On an adjusted basis, consolidated EBITDA of $473 million and GAAP earnings per share of $0.19, which was lower than in 2020 and 2019, respectively.
On an adjusted basis, net income rose to $13 million or $12 million from losses in both 2020 and 2019.
For the first nine months of the year, operating cash flow rose $330 million from 2020 and $45 million from 2019.
If you're searching for relatively cheap stocks to invest in that have already had some success, Express is definitely a company to consider.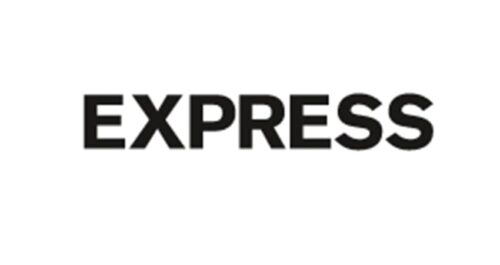 CPS Technologies Corp. (NASDAQ: CPSH)
This company is a manufacturer of material solutions to the transportation, defense, aerospace, and gas markets.
The company had a steady year-ender last 2020 and added Michael McCormack II as their newly created role, Chief Operating Officer (COO).
But everything went flying when they announced a record-breaking order in February from the U.S. Navy.
CPSH's stock blew up to 81.4% after traders heard the news.
The Navy's newest aircraft carrier, the Gerald R. Ford, will have HybridTech Armor Panels on its strike face.
According to the company, revenue in the third quarter of 2021 increased considerably over those in the third quarter of 2020, demonstrating that the Covid-19 pandemic had a much lower impact on its business.
Its revenue in the third quarter of 2021 was 24% greater than at the same time last year, and bookings for 2021 are 158% of shipments, suggesting that it may continue to expand.
CPSH could be a good investment if you're looking for penny stocks that could have the potential for growth in the future.
And best of all, its current stock price has it steadily trading under $5, so it could be a good time to invest.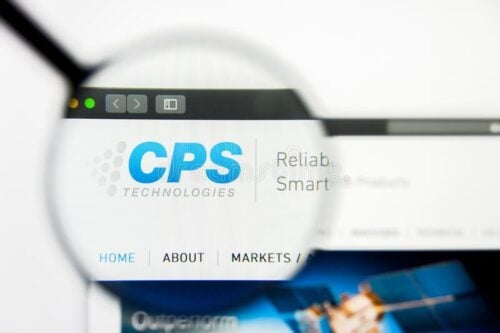 Most Successful Penny Stocks
Senseonics (NYSEAMERICAN: SENS)
Senseonics is a medical technology company in the penny stock territory that has seen a lot of progress in recent months.
The extreme short interest and bargain-priced shares attracted retail investors.
However, the company is awaiting FDA approval for a 180-day version of its continuous glucose monitoring (CGM) system.
That might completely alter the narrative surrounding SENS stock.
Covid-19 had a detrimental impact on the firm, and many people were unable to get care at doctors' offices and hospitals.
The firm was also forced to cease selling to new patients and medical practices.
But that was then.
It started selling just below $1 when the year started and reached its all-time high in February at $5.56.
This was a result of hype from the Reddit community.
But SENS stock was appealing for another reason than its short-squeeze potential.
Eversense, the company's flagship diabetes monitoring product, could see sales rise in the future.
Once the company can sell its monitor, which just needs to be replaced twice a year, its sales are anticipated to explode.
It will become less expensive and thus more accessible as an alternative to conventional glucose monitoring technologies.
Much of the company's future upside is already priced into the SENS stock price, with a market capitalization of $1.73 billion.
Senseonics has a lot of potential as a penny stock, but it's already been reflected in its current price tag.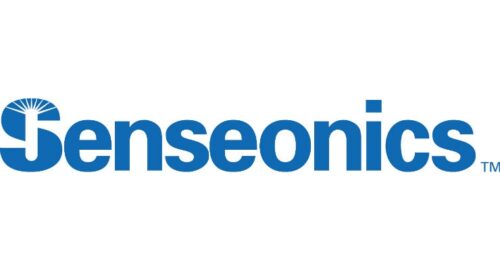 GEVO Inc. (NASDAQ: GEVO)
GEVO's stock hovered in the $1–$2 range from October to December of last year.
Alternative energies are gaining traction in 2021, thanks in part to the new administration in the U.S.
GEVO stock had risen to over $14 in June, this was because of the news of its South Dakota fuel pipeline, Net-Zero 1's permit application.
The project is expected to produce 45 million gallons of fuel per year.
Why is this a big deal?
Engines running on the fuel, according to Gevo, will release "net zero" greenhouse gas emissions, a claim that has piqued the interest of transportation corporations in particular.
Gevo, for example, had a deal with Delta Airlines (NYSE: DAL) to deliver 10 million gallons of Net-Zero 1 sustainable aviation fuel (SAF) each year.
And it's not just Delta, Gevo was able to sign massive agreements with different companies that will use its clean energy once Net-Zero 1 is active.
With a market capitalization of $1.31 billion, it shows some impressive potential.
GEVO stock is yet another great penny stock to keep on your radar.

Sub Penny Stocks that Went Big
ChromaDex Corporation (NASDAQ: CDXC)
ChromaDex Corporation is a dietary and food ingredient company.
CDXC stock has increased by over 290% since February 1st.
When it was conducting clinical trials to demonstrate the efficacy of its Niagen compound, investors started zeroing in on the firm.
This substance has made its name as a result of the high level of intellectual property protection it offers.
Chromadex has invested considerable effort into expanding its presence in international markets.
It's also worth noting that in November, it announced a collaboration with Watsons Hong Kong to market Tru Niagen as the #1 best-selling product in Watsons' pipeline.
Chromadex has seen a lot of success in the past year and is only continuing to grow.
If you're looking for penny stocks that are currently doing well, CDXC is a great option to consider.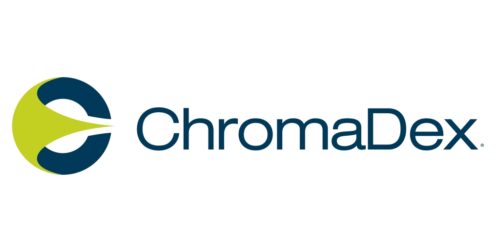 Super League Gaming, Inc. (NASDAQ: SLGG)
Super League Gaming is primarily an esports company, as its name indicates.
When esports games were popular earlier this year, shares were much more expensive than they are now.
The stock of SLGG has been gaining popularity in recent weeks — but not because of its primary business, which is the operation of esports platforms.
Interest is growing because of the corporation's recent purchase of Bloxbiz, a startup that sells adverts displayed within metaverse environments, such as through Roblox.
Facebook's (NASDAQ: FB) name change to Meta has been a rising wave, raising the boats of everything with the term "meta" in its name, or, in the case of Super League Gaming, anything affiliated with the metaverse.
The recent excitement around this is unsurprising.
Of course, buying this stock just based on "meta mania" is illogical.
That being said, Super League Gaming has a lot going for it — aside from its connection with the metaverse.
Buying now, while it's still a long way from its peak, might prove to be a wise decision in the long run.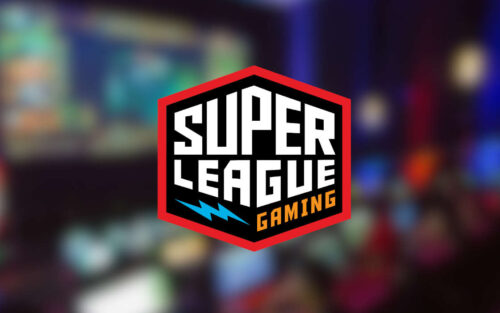 How Do Penny Stocks Succeed?
To really understand how penny stocks succeed, you have to think about the people who are involved in making these things happen.
Basically, it's all thanks to three key players — company owners, investors, and traders.
Penny stock companies are usually small businesses with low revenue volume but high growth rates.
While this type of business may not be appealing to large corporations, they do have their own advantages.
They're able to quickly adapt to market changes and seize new opportunities that larger firms would never consider.
Should You Invest in Penny Stocks?
The short answer is that it depends on the stock.
Just like any other type of investment, there are risks associated with penny stocks.
It's important to do your research before investing in any company and to always be aware of the risks involved.
If you're looking for a short-term investment with high potential returns, then penny stocks may be a good option for you.
Make sure you understand what you're getting into before investing your hard-earned money.
And try to find a legit penny stock with real growth potential instead of jumping on the hype wagon.
Lastly, don't invest what you can't afford to lose.
Penny Stocks That Went Big: Final Thoughts
For investors who are willing to accept the risks associated with penny stocks, there may be opportunities for large returns.
The best penny stock companies can quickly adapt to market changes and seize new opportunities that larger firms would never consider.
Small businesses are well suited for this kind of approach, but they have their disadvantages as well — such as less capital and a higher risk of failure than bigger corporations.
But if you know how to invest in these kinds of assets properly, you could see some impressive gains over time.
Just remember to do your research and only invest what you can afford to lose.
FAQ About Penny Stocks that Went Big
Read on for answers to the most common questions about penny stocks that went big.
Can You Get Rich Off Penny Stocks?
Yes, you can get rich off of penny stocks, but there's a catch.
It depends on the stock and the market conditions at the time, and most penny stocks rarely succeed.
Penny stocks have the potential for high returns, but there is also a higher risk of loss involved.
What Big Companies Were Once Penny Stocks?
Vertex and Senseonics began trading on the OTC market for less than a dollar per share, and both now have a substantial market capitalization.
Vertex Pharmaceuticals Incorporated was once a penny stock at just less than $1, but due to market demand, it reached its all-time high this year.
Senseonics Holdings Inc started trading for pennies as well before skyrocketing by February this year — an impressive gain considering where it started!
What Is the Fastest-Growing Penny Stock?
GEVO is currently one of the fastest-growing penny stocks in America.
The company is focused on the development and commercialization of novel geothermal energy products and services, and it has seen substantial growth in recent months.