eSports are an excellent way for people around the world to connect with each other and have been slowly growing more popular over the last decade. This industry is now worth over a billion dollars and employs thousands of professional gamers. The eSports market is expected to continue growing steadily, so now could be the time to jump into some of the best esports stocks.
This makes eSports stocks a potentially good investment for your portfolio.
Below is our list of the best eSports stocks and why we feel they're a solid investment.
What Are eSports?
eSports is the competitive video gaming industry where professional players and teams compete to win titles and cash prizes.
Events can happen both in-person and virtually but are streamed worldwide so millions of fans can tune in.
Professional players often have the opportunity to win large cash prizes.
These competitions generate money in a few different ways.
Many gaming channels will charge viewers fees to access the streams.
Sponsorships and ad placement can also generate large amounts of revenue.
eSports leagues play the same video games popular with consumers at home.
These include League of Legends, Call of Duty, Fortnite, and much more.
Traditional sports games like Madden NFL and NBA 2K are also played as eSports.
Best Video Game eSports Stocks
These eSports companies produce some of the most popular video games in the world.
These stocks consistently release new games and host eSport events.
Electronic Arts (NASDAQ: EA)
Electronic Arts is one of the leaders in the eSports scene.
One of the things that make the company stand out is its presence in the world of traditional sports.
Two of its top games are Madden NFL and FIFA, allowing users to play American football and soccer virtually.
Even the 2021 Pro Bowl was played virtually as a Madden game instead of on an actual field.
Electronic Arts has a long history of producing successful game franchises such as The Sims and Apex Legends, appealing to both casual players and professionals.
In 2020, EA made its first foray into TV with Sims Spark'd, designed to appeal to a broader audience outside of the gaming world.
One of the things that makes Electronic Arts unique is that it doesn't exclude amateur players from its eSports leagues.
Many of their tournaments are open to anyone who wants to play, providing a more diverse range of income opportunities.
This inclusive approach is also a great way to generate a vast number of loyal fans.
Moving forward, Electronic Arts is in the process of developing its own streaming platform for competitive video games.
This new streaming platform will use cloud technology to make gaming more efficient and accessible.
Share prices have traded sideways for much of the year, although revenue numbers are still up.
Furthermore, the company has a strong balance sheet with plenty of cash and minimal debt, showing that EA isn't going anywhere any time soon.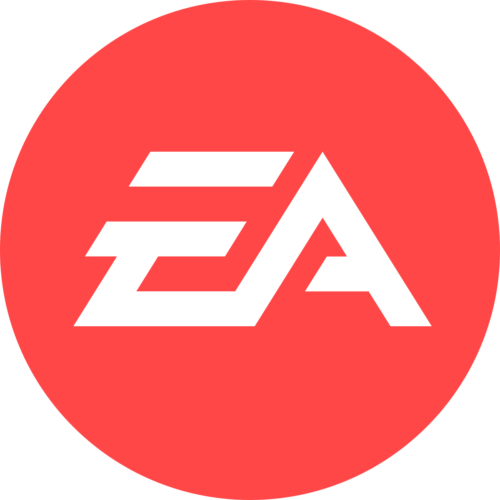 Activision Blizzard (NASDAQ: ATVI)
Activision Blizzard is another of the best eSports stocks out there right now, standing out as one of the largest video game companies in the world.
Out of all the video game companies in the industry right now, the company is arguably making the most considerable push towards competitive eSports.
One of Activision Blizzard's most popular games is Overwatch, with 20 different eSports teams worldwide.
Activision reached a deal with Disney to broadcast Overwatch matches on ESPN, which will reach a much larger audience.
Activision Blizzard is also known for Call of Duty, a genre-defining first-person shooter game.
In 2020, Activision opted to set up a global Call of Duty league very similar to its Overwatch League.
Other games under Activision's label include World of Warcraft, Starcraft, Diablo, and Tony Hawk.
Activision Blizzard also has a presence in the mobile gaming world, owning the Candy Crush franchise.
The company also has some of the most-streamed video game competitions in the world.
Its loyal fanbase keeps coming back for new releases.
As a leader in the gaming and eSports space, Activision is likely to keep delivering.
Even among announcements of acquisition by Microsoft, Activision is staying strong in eSports.
This makes it one of the best stocks in the gaming industry to add to your portfolio.
Take-Two Interactive Software (NYSE: TTWO)
Founded in 1993, Take-Two Interactive is well-known for its long history of gaming franchises.
The company owns two major brands and a handful of smaller ones, with a diverse range of products on the shelves.
Its games appear on various systems, including PC, PlayStation, Xbox, and even mobile devices.
The Grand Theft Auto franchise alone has been insanely popular for years and shows no signs of slowing down.
Take-Two also makes popular sports games like WWE 2K and NBA 2K.
It is NBA 2K that has pushed Take-Two full-bore into the esports arena.
The company started the NBA 2K League back in 2017, with a draft later this month to kick off season five.
They see the sky as the limit for Take-Two's future in esports as it looks to bring some of its other games into the fold in the future.
Tencent Holdings (OTCMKTS: TCEHY)
Tencent Holdings has its hand in the eSports ring with its interests in several top gaming companies.
Most notably, the company 100% owns the League of Legends multiplayer game that has been in the eSports spotlight for years.
Other names like Fortnite and PlayerUnknown's Battlegrounds are also partly owned by the gaming giant.
In addition to eSports titles, Tencent has invested in a dozen gaming companies, including Ubisoft and Activision Blizzard.
Tencent uses its WeChat messaging platform to promote eSports and generate even more interest.
This diverse portfolio of products helps Tencent even if one section of the gaming market suffers.
Shares have been quiet since July, with casual ups and downs but relatively flat overall.
This slow movement comes even as Tencent announced favorable financials for the third quarter of 2021.
Still, time should bring Tencent and its stock valuation back into the light.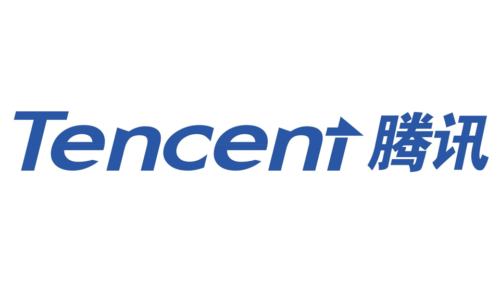 Best Technology and Media eSports Stocks
These stocks do not focus on game production directly.
Instead, they produce software and hardware that are essential for eSports players.
Sea Ltd. (NYSE: SE)
Sea Ltd. consists of three ventures, one of which is a major player in eSports.
This flagship brand, known as Garena, is a leading online games developer.
Sea also owns Shoppee, an online marketplace, and SeaMoney, used for digital payments.
Garena has made an impact in 130 countries around the world through the games it has created.
Its most popular game is Free Fire, a mobile battle royale game.
Besides game development, Garena is a major eSports organizer in Southeast Asia and Latin America.
Venues range from small local tournaments to some of the largest in the world.
Sea Ltd. brought in substantial revenue numbers in the third quarter but still suffers from lower than expected earnings per share numbers.
Fortunately, the company has some diversity to take advantage of when one area isn't doing well.
Huya (NYSE: HUYA)
Huya is one of the many Chinese eSports stocks with potential.
This company makes a software platform that gamers can use to broadcast as they are playing.
With a huge presence in China, Huya claims to be the number one gaming platform in the country.
As gaming becomes even more popular, it could have the potential to expand globally.
It has a subsidiary called Nimo TV, offering streaming in other countries.
Huya has a feature that allows viewers to tip streamers, while the service keeps a portion of those tips.
The software platform also makes money using advertising and game education.
In addition, Huya owns two professional eSports teams, one for League of Legends and one for Overwatch.
Their League team, Royal Never Give Up, has been particularly successful.
Huya's streaming platform has the potential for global appeal as eSports expand.
Allied Esports Entertainment Inc. (NASDAQ: AESE)
Allied Esports Entertainment revolves around the eSports scene with productions and events around the globe.
Alongside physical tournament locations, the company partners with many top streaming apps to bring matches to the masses.
Events also include meet and greets and instructional teaching sessions with the pros in the industry.
With a large-scale venue already underway, Allied Esports also brings eSports trucks to various locations around the country.
At less than $2 per share, Allied Esports is a favorable penny stock with potential growth on the horizon.
Financial numbers from the third quarter were very strong and speak volumes for the company's future.
Should I Buy eSports Stocks?
The world of eSports has a bright future, as these video game competitions are easy to access and watch online.
They're also very popular with young people, with eSports viewership growing significantly over the past few years.
Viewership was an estimated 474 million viewers in 2021 alone.
The challenges brought on by the global COVID-19 crisis made the gaming industry even more profitable.
Many people turned to the video game market for entertainment as traditional sports were canceled or modified.
Even now, video games provide a way for people to connect worldwide.
Anyone with an internet connection and the proper hardware can play eSports.
This accessibility is not only going to draw in a considerable number of players globally but will also create a passionate viewer base.
Additionally, the gaming and eSports market will continue to innovate and grow.
We've already seen significant innovation in the mobile eSports sector just over the past few years.
Where to Buy eSports Stocks?
Many names in eSports trade shares on NASDAQ or the NYSE.
Investors can take advantage of trading platforms to trade on these exchanges without the need for a broker.
Both Webull and Robinhood serve this purpose well.
Robinhood has intuitive tools that make hunting for the next big stock a simple process to do.
Webull foregoes some ease of use for more complex searching tools.
These platforms are both commission-free, so you can trade as much as you want for one set price.
Any shares on the OTC marketplace will require a broker to negotiate trades.
Be sure to look for a broker like Fidelity that trades for no commission.
eSports Stocks: Final Thoughts
More people are staying home and enjoying video gaming than ever before, meaning there's plenty of potential for eSports stocks to continue to grow.
eSports have a global appeal and are a fun way for video game fans to further engage with the titles they love.
They are also an excellent way for people around the world to connect as they tune in to watch their favorite games.
eSports Stocks FAQ
Look no further for answers to the top eSports stock questions out there.
Which eSports Stock is Best?
Activision Blizzard is a significant player in eSports, with several games having regular tournament play.
Take-Two Interactive has similarly carved out a niche in the space with its sports gaming franchises.
What is the Best Gaming Stock to Buy?
We've captured our favorite video game stocks in our Best Video Game Stock article.
Top names from that list include Microsoft and Nintendo.
Does Steam Have a Stock?
At this time, Steam does not have a presence on any stock market.
The company is privately owned and has given no indication of going public at this time.
Does League of Legends Have a Stock?
League of Legends is wholly owned by Tencent Holdings.
Although you can't invest in League of Legends directly, it is possible to buy shares of Tencent on the OTC marketplace.
What Company Owns Rockstar Games?
Rockstar Games is known for its Grand Theft Auto franchise alongside newcomers Hades and the Outer Worlds.
The gaming brand is owned by Take-Two Interactive.