As mobile technology advances, the need for macro-cell towers to transmit signals to and from devices rises. This creates opportunities for investors in Cell Tower REITs, which own and operate macro cell towers. If you want to know more about Cell Tower REIT and the investment opportunities they offer, keep reading.
Real estate investment trusts (REITs) have not fared particularly well in 2020 due to the COVID-19 pandemic.
Some real estate sectors have done better than others, with offices and hospitality properties struggling the most.
People have been relying more on technology to communicate due to stay-at-home orders.
As a result, cell tower REITs have done very well despite the economic downturn.
In this article, we'll discuss the best cell tower REITs on the market that investors can use to take advantage of this 5G technology growth.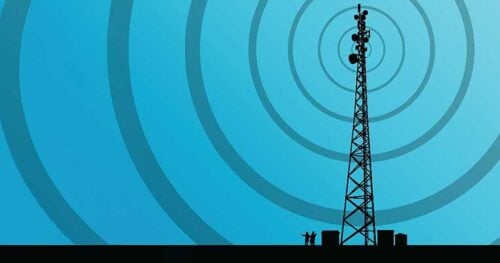 Best Cell Tower REITs To Buy
American Tower Corporation (NYSE: AMT)
American Tower is the largest international REIT for cell towers.
This company currently has communications towers in 20 different countries across three different continents.
This means it can benefit from 5G technology expanding to developing countries worldwide.
American Tower has a portfolio of 181,000 international towers, with over 40,500 macro towers in the US alone.
This makes American Tower the largest cell tower ownership company in the US as well.
After a quick downturn in the month of early last year, American Tower made up its market losses and recorded its highest share price at over $302 last August.
American Tower now has a market capitalization of $111.46 billion.
Analysts are predicting a huge return increase for next year as American Tower takes advantage of the 5G trend.
The company currently has strategic relationships with companies like T-Mobile.
The company has been aggressive in its acquisitions, most recently announcing its intention to buy Coresite Realty.
American Tower has been expanding its data center operations, allowing it to combine mobile connection with cloud storage and hosting.
The agreement will result in a little boost in operating funds discussed for next year.
This means that it could be a great time for people to invest directly before prices go back up.
The size and breadth of American Tower suggest it will likely continue performing well regardless of the current REIT sector climate.
With the demand for mobile data increasing, this fast-growing dividend stock may be the right investment.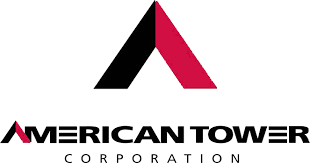 SBA Communications Corporation (NASDAQ: SBAC)
SBA Communications is another regionally diversified REIT.
The company leases and develops wireless infrastructure, including wireless towers, small cells, distributed antenna systems, and more for use by wireless broadband providers.
SBA Communications operates in the US and its territories, as well as Canada, Central America, South America, and South Africa.
The company owns over 40,500 existing towers, with 30,000 towers across North and South America alone.
Brazil has the most macro towers, with over 10,000 sites.
This tower ownership business has a current market capitalization of $33.97 billion.
SBA Communications is the newest publicly traded REIT in this real estate sector.
With a slight downturn last year due to the coronavirus pandemic, SBA quickly recovered and reached its highest market value since going public.
This reflects consistent growth for the past three quarters leading up to this year.
Its last quarter's performance was not short of outstanding, gaining $589 million in revenue—up by 12.7% from the prior year.
The company is expecting a boost in revenue from increased leasing activity this year, which will significantly contribute to its 2022 outlook.
The company recently hit a better price target, so this is a great pick for investors looking for cell tower stocks that will continue to perform well for the foreseeable future.

High Yield Cell Phone Tower REITs
Crown Castle International Corp. (NYSE: CCI)
As the main competitor to American Tower Corporation, this company is the second-largest REIT in the telecommunication infrastructure sector.
Crown Castle is based in the US and currently has over 40,000 tower locations.
Additionally, it has nearly 80,000 route miles of fiber supporting small cells and fiber solutions.
Geographical diversification isn't Crown Castle's strong point, but the company has significant resources for 5G upgrades.
Crown Castle provides communications infrastructure for many of the largest publicly traded cell carriers, including T-Mobile.
Recently, the two companies launched a strategic business relationship to produce more 5G network towers.
Crown Castle currently has a market capitalization of $78.79 billion.
It has one of the highest dividend yields on this list, with a yield of 3.23%.
Crown Castle saw a short dip in March and returned to its past performance by April.
What's more impressive was its last quarter's performance which recorded its highest share price last December.
The company continued its streak by signing a major long-term deal with T-Mobile early this January.
Because of the significant increase in demand for data, network operators continue to invest more in network installations to use frequency capabilities better and expand and solidify their cell sites and service.
Crown Castle is sure to leverage from tailwinds such as rising mobile data demand, spectrum accessibility, and cellular operators' high-network investments.
While its stock has gone down slightly since December, the company makes for a great buy for investors looking for commercial real estate investments in the 5G space.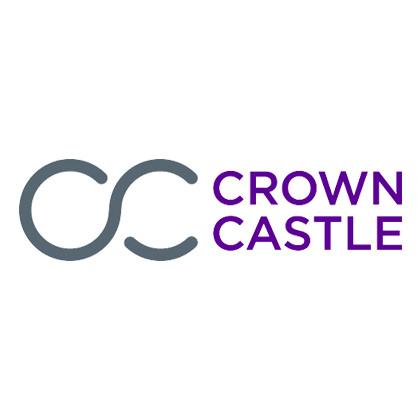 Cheap Cell Tower REIT
Uniti Group Inc. (NASDAQ: UNIT)
Uniti Group is the cheapest buy on this list of cell tower REITs.
After selling most of its towers, it turned around and purchased 450,000 fiber strand miles.
Uniti Group's holdings now consist of 1.8 million fiber strand miles and 186 cell towers.
The majority of the company's profits come from rent payments or sales of its fiber strands.
Wireless networks across the country make use of these strands.
Uniti is the cheapest REIT on our list, with shares trading around $12.
The company's market performance has struggled in the past three years, which is likely due to it selling off its towers.
Since many investors are focused only on cell towers, this REIT might fly under the radar.
The most recent earnings report indicated combined sales of nearly $1.0 million in total monthly income for the second time in a row, marking 90% growth over consolidated bookings in the third quarter of 2020.
According to its CEO, it will continue to focus on producing significant revenue while controlling the capital intensity and maintaining industry-leading monthly churn rates of 0.3%.
As 5G networks become essential to our modern infrastructure, Uniti will likely perform extremely well.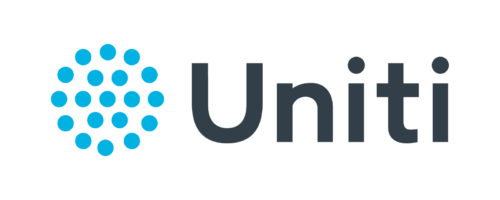 Should You Buy Cell Tower REITs?
There's a huge growth potential for cell tower REITs, both in the US and internationally.
With the dawn of 5G, the true capabilities of modern bandwidth technology are truly unknown.
The index performance cited for these REITs in recent years shows just how reliable these network investments are.
Additionally, it's unlikely that any new technology would interfere with the success of 5G towers moving forward.
While other sectors, like retail and hospitality, have struggled, cell towers have been successful during the pandemic.
Regardless of current events, we're always going to rely on our cell phones to communicate, which makes them a great long-term investment.
But remember, investing involves risk, so do your due diligence and research the individual company to optimize your portfolio and index management.
The Development of 5G Technology
The cell tower REITs sector has grown dramatically as 5G technology has become more widespread.
5G was introduced in the US in 2019 as the successor to 4G network technology.
It provides faster download speeds and much more bandwidth.
The existing 4G network does not have enough bandwidth to support 5G devices.
Networks will need to build a huge number of communications towers to support 5G devices.
Because of this, macro tower REITs have been very successful this year.
Telecommunications companies rarely own their macro cell towers. – instead, cell tower REITs own them and lease them out to the network providers that need them.
Since 5G networks allow for such a drastic increase in download and processing speeds, we can expect to see them power several new technologies in the years to come.
These might include self-driving cars, smart cities, military technology, and more.
5G network providers will likely see drastic increases in expansion, demand, and market performance.
This article will talk about four key cell tower REITs that investors can use to take advantage of this 5G technology growth.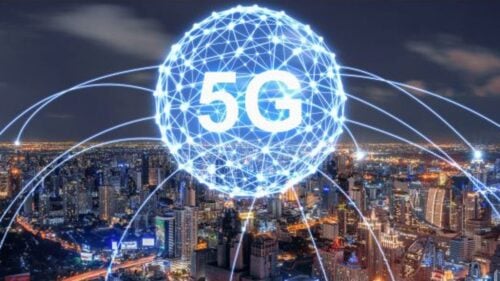 Cell Tower REITs: Final Thoughts
It's not just cell phone providers who are starting to realize the huge potential of 5G networks.
Companies like Dish Network and Hoya Capital Real Estate are even starting to invest in 5G distribution tower sites.
The price per share of these REITs has steadily climbed with increased tower activity, and network spending has never been as high as it is today.
Investors won't want to miss out on the REIT sector as it will probably be a huge part of our high-tech, developing economy.
Cell Tower REIT FAQ
1. What is the best cell tower REIT?
American Tower Corporation is the best-performing cell tower REIT. The company is currently trading at a price-to-earnings ratio of 25.54, which is significantly higher than the industry average. American Tower has a portfolio of 181,000 international towers, with over 40,500 macro towers in the US alone.
2. Are Cell Tower REITs still a good investment?
Cell tower REITs can be a good investment, but they are not without risk. The biggest risk is that the cost of using a cell tower can go up, which would reduce the amount of money the REITs make from leasing out space on their towers. However, these investment yields tend to be relatively stable and the market for them is growing, so they can be a good option for those looking for stability and growth.
3. Which REITs pay the highest dividend?
The highest dividend-paying REITs are typically real estate investment trusts that own and operate commercial properties, such as office buildings, shopping malls, and apartment complexes. Crown Castle Int'l. Corp. (NYSE: CCI) boasts one of the highest dividends in the REIT space, currently yielding 3.23%. The company owns and operates cell towers and other wireless infrastructure in the U.S. and Australia.
4. What are Cell Tower REITs?
Cell Tower REITs are companies that own and operate cell phone towers. They generate revenue from leasing space on their towers to wireless providers. The majority of their revenue is generated from long-term contracts with wireless providers, which can span up to 20 years.
5. What company owns the most 5G towers?
American Tower currently has the most cell towers, with over 181,000 international towers in its portfolio. Crown Castle and SBA Communications are close behind, with over 40,000 cell towers each.