With share prices soaring, real estate investment trusts (REITs) returns are up by almost 40% over the past twelve months. But which REITs are a good investment for the long term? Keep reading to learn more about some of the best apartment and residential REITs that could continue to produce the highest dividend yields.
Best Residential and Apartment REITs
Camden Property Trust (NYSE: CPT)
Camden Property Trust invests in multifamily apartment real estate. Founded in 1981, this REIT owns, manages, develops, acquires, and constructs apartment buildings and units.
While headquartered in Texas, Camden owns a portfolio of over 165 apartment communities with more than 59,000 apartment units across the United States.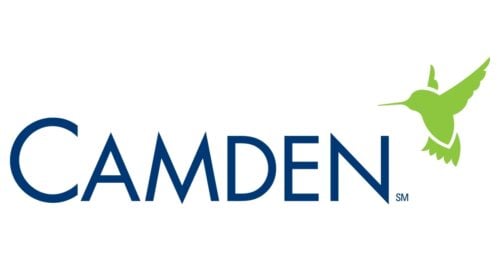 As one of the largest publicly traded multifamily apartment REITs, Camden was the first multifamily company to make the list of Fortune's 100 best companies to work for. It has made the list for several years, settling into the number eight spot at the end of 2021.
Share prices have seen a relatively steady climb over the last year, currently sitting just over 50% higher than last year at this time. Like many other REITs, Camden Property Trust has an excellent dividend yield.
Camden Property Trust has a strong financial profile to go along with its consistent rental revenue. It's one of just a few REITs with an A credit rating.
Meanwhile, it has a dividend payment ratio of less than 60% of its estimated funds from operations (FFO) for 2022.
These characteristics make its 2.6%-yielding dividend one of the most secure in the REIT sector.
AvalonBay Communities, Inc. (NYSE: AVB)
Headquartered in Virginia, AvalonBay Communities is another REIT focusing on multifamily housing and apartments. The company is currently the 3rd largest owner of apartments in the United States, with nearly 88,000 apartment units in 297 communities.
Their portfolio includes properties in many cities, including New York City, Washington DC, Seattle, Los Angeles, and San Francisco. Overall, AvalonBay has buildings in 12 different states across the country.
This diversity can help AvalonBay see profits even if one region of the country is struggling. The plan seems to be working, as share prices are up 30% over the last year. In addition, AvalonBay Communities is currently a high dividend yield REIT at 2.59%.
Compared to the prior year, AVB reported a 13% rise in same-store residential rental earnings for the two months ending May 31, 2022. This is around 190 basis points more than the firm's most recent forecast.
This upside is driven by positive residential uncollectible lease revenues and higher-than-expected late rent payments through COVID-19 rental assistance programs. In addition, increased occupancy and effective lease rates contributed as well.
With a strong yield, share prices increasing steadily, and a diverse portfolio, chances are AvalonBay will keep growing over time.
Invitation Homes Inc. (NYSE: INVH)
Invitation Homes is the largest owner of single-family properties in the US, owning and managing approximately 80,000 single-family homes across 16 cities.
Since the single-family home rental industry seems to be overly saturated with 'mom and pop' businesses, Invitation Homes hopes to break this mold.
The company prides itself on the worry-free process it provides, including exceptional customer service and 24/7 emergency maintenance. Invitation Homes specifically seeks out top-quality homes in areas with diverse job pools and good schools.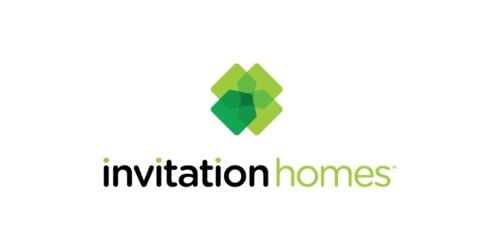 It is able to boast a nearly 80% resident retention as a result. Alongside other REITs, Invitation Homes has seen positive growth over the last year. As opposed to last year at this time, share prices are up 30% overall.
Now seems to be a great time to buy and follow the forward momentum of single-family rental housing into the future.
According to Core Logic's December report, single-family home rents were up 10.9% year over year and projected to increase in returns for Invitation Homes throughout 2022.
Invitation Homes has a competitive edge due to the great demand for houses in the southern United States. As of the first quarter of 2022, mixed rental rates, including incoming and existing leases, were up 10.9% YoY.
This wasn't an unusual occurrence. The Sun Belt's super-sized rental growth has resulted in rental rates rising between 5% and 11% YoY each quarter for the previous four quarters.
American Homes 4 Rent (NYSE: AMH)
American Homes 4 Rent is another single-family home rental REIT. Based in California, American Homes 4 Rent is diverse, with more than 55,000 homes across 22 states. The company focuses on move-in-ready homes in select neighborhoods with good schools.
Many homes come with a list of amenities to incentivize potential renters even more. Share prices have been flat for the last month, but American Homes 4 Rent is still just under its all-time high.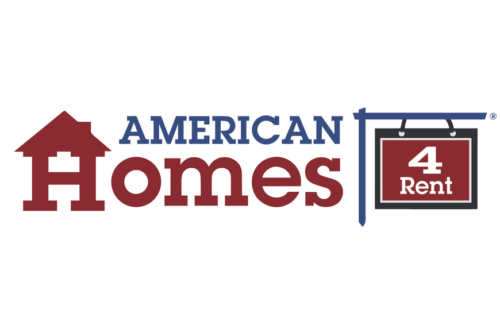 The momentum throughout 2021 has the stock valued 20% higher than last year at this time. In fact, for the first quarter of 2022, rents and other single-family property income climbed 13.9% YoY to $356.1 million.
Net income attributable to common shareholders was $55.9 million, or $0.16 per diluted share. This is a remarkable increase from $30.2 million, or $0.09 per diluted share, in the first quarter of 2021.
Alongside long-term potential, American Homes 4 Rent offers a 1.83% dividend yield. Some experts indicate this stock may be overvalued, and investors should keep their eyes peeled for a good moment to buy.
Apartment REITs To Buy
Essex Property Trust (NYSE: ESS)
Founded in 1971, Essex Property Trust is a REIT focused on multifamily apartment buildings. The company's real estate portfolio covers much of the West Coast with 250 apartment complexes and 60,500 apartment units.
It also has one retail space for rent in Southern California, the San Francisco Bay Area, and Seattle. After the acquisition of BRE properties in 2014, the company was officially added to the S&P 500.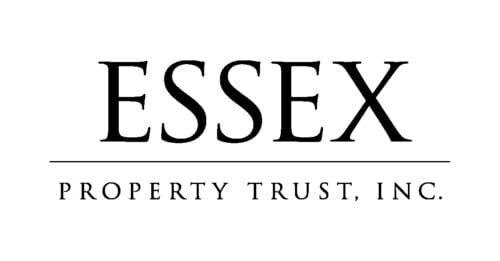 Thanks to such expansion, Essex now has a market cap of $18.6 billion. Shares have seen a slow upward crawl throughout 2021, dipping in January 2022 before quickly recovering. Currently, the company is boasting a high 3.10%dividend yield with a share price of just under $280.
All signs point to this stock continuing to grow throughout 2022.
Independence Realty Trust (NYSE: IRT)
Independence Realty Trust is based in Philadelphia, Pennsylvania, owning multifamily properties throughout the United States. Most of its properties are in growing markets in southeastern United States cities like Atlanta, Raleigh, and Tampa.
A recently completed merger with Steadfast Apartment REIT grew IRT's portfolio to more than double its previous assets. Its properties now reach the Midwest, Texas, Oklahoma, and Colorado.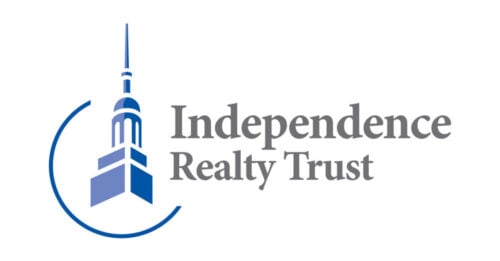 Instead of focusing on newer properties, IRT has balanced its portfolio with a number of older properties that it can renovate. The company also focuses on acquiring properties with a very stable tenant base, helping it survive even when the market is down.
Share prices have seen a steady rise over the last year, increasing 70% during that time. Financials look solid as well, with Independence Realty Trust beating estimates for revenue and earnings per share in this last quarter.
Also, a piece of great news for investors: the company stated that its Board of Directors has approved a stock repurchase program worth up to $250 million.
The Board also authorized a quarterly dividend of $0.14 per share of IRT common stock, an increase of 17% above the previous quarterly rate of $0.12 per share. Shares currently sit at an all-time high and don't look to stop moving upward any time soon.
Cheap Apartment REITs
Apartment Investment and Management Company (NYSE: AIV)
Apartment Investment and Management Company is one of the largest apartment-focused REITs in the country. The company has a very diverse portfolio of properties spanning 13 states across the country and Washington, D.C.
It has properties in both urban and suburban areas, catering to a wide variety of renters. This diversity helps AIV stay financially successful even in uncertain conditions.

The Apartment Investment and Management Company has seen some ups and downs in share price over the last year but is currently 33.57% higher than in 2021. Financial numbers look strong with higher than expected revenue and a considerable increase in net income.
The company reported a total occupancy of 98.5% from its latest earnings call, generating $24.6 million, up 14.3% more revenue than the previous year. Stock prices are still at just $6.20 per share but don't expect them to stay this low for long.
Equity Residential (NYSE: EQR)
Headquartered in Chicago, Equity Residential is one of the largest apartment REITs in the United States.
Between investments in Southern California, San Francisco, Washington, Washington DC, New York, Boston, Seattle, and Denver, Equity Residential owns or invests in over 309 properties.
These properties provide nearly 75,000 units for Equity Residential. The company's holdings in many of the largest cities in the US prove to be very profitable ventures and have a 96.6% occupancy rate.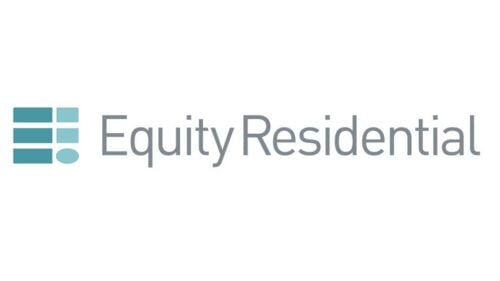 Equity Residential's first-quarter earnings were slashed as funds from operations (FFO) fell short of estimates.
Despite this, there were some bright spots in the results report. In particular, a 15% increase in FFO per share and a 15.3% rise in the global value of new leases were seen when they were turned over to a new tenant. The value of new leases granted in April was up 17.6% from the previous average.
The business expects FFO per share to be in the range of $3.40 to $3.50, giving the stock a valuation of 22 times FFO per share, which could be a respectable REIT value.
Equity Residential's quarterly dividend was also boosted from $0.603 to $0.625 per share, giving the firm a 3.4% yield. Equity Residential is an excellent method to earn money while also getting a piece of the real estate industry.
People are relocating to these urban hotspots, and Equity Residential will be there to greet them.
High Yield Apartment REITs
Mid-America Apartment Communities (NYSE: MAA)
Mid-America Apartment Communities is the largest owner of multifamily residential buildings in the US. And it's the 7th largest property manager for multifamily residential buildings, with nearly 300 complexes constituting over 101,500 units.
Additionally, Mid-America Apartment Communities owns mixed-use commercial spaces for housing with restaurants, retail, and offices all on-site. These statistics have placed it firmly on the S&P 500 list.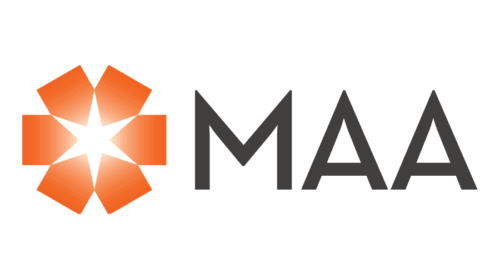 With only a short dip at the beginning of January, Mid-America Apartment Communities has seen steady gains over the last year. Share prices sit 40% higher than last year, just under an all-time high.
MAA has also pushed up dividends, with a current yield listed at 2.79%. It's not just a huge dividend payer, its growth potential is what makes it a real standout buy right now.
Overall, the company's mix of residential and commercial properties makes it an exciting choice for REIT investors.
American Campus Communities (NYSE: ACC)
American Campus Communities is a unique apartment REIT that focuses on student housing. The company has an extensive portfolio of dorm-style apartments throughout the US on 93 different campuses.
All these listings represent 203 unique college communities. Universities have a new influx of students every year that need housing, which helps keep occupancy rates high. Shares have moved in the right direction for most of 2021, growing 27% during that time.
The company also has a solid dividend yield of 2.89%. Financial numbers are exceeding expectations, showing the potential for continued success.
It's also worth mentioning that the real state and alternative investment giant, Blackstone, recently bought ACC for $12.8 billion this year.
Should You Buy Residential and Apartment REITs?
Right now, single-family homes and multifamily housing properties are seeing strong demand. As the world continues to return to normal, people are more willing to live in bigger cities once again.
Compared to hotel, resort, and office REITs which have seen massive losses during the pandemic, apartment, and residential REITs have been able to stay afloat.
These REIT stocks have grown significantly over the last year, and many offer excellent dividends. With this trend expected to continue, this could be an excellent time to add some of these REITs to your portfolio.
However, they are not without risks, so it is important to understand the specific attributes of a given REIT before investing.
Where to Buy Residential and Apartment REITs
You're going to find these REITs on major exchanges, so you'll need a platform that searches those markets. Some of the best options to do so are Webull and Robinhood.
The Webull platform is full of features that traders can use to discover hidden gems among stock market noise. Robinhood is built to be intuitive and simple, making ticker searches a breeze.
If you choose one of these platforms, there are no commission fees for any investments you make.
Best Apartment and Residential REITs: Final Thoughts
Apartment and residential REITs are surging at present, thanks to things around the country returning to normal. There doesn't appear to be an end to this momentum in sight, boding well for both companies and traders.
Better yet, nearly all apartment and residential REITs pay a dividend yield to shareholders. Long-term growth and passive income make for a great investment opportunity.
Residential and Apartment REITs FAQ
Are Residential REITs a Good Investment?
As a whole, residential REITs could be a good investment. They provide stability and consistent income, thanks to the reliable cash flow generated by long-term leases with quality tenants. In addition, they offer the potential for capital appreciation as the rental market continues to strengthen.
Are There Any Residential REITs?
Yes, there are. Some focus on apartments, while others invest in student housing, senior living, or manufactured homes. Some of the best are companies like Camden Property Trust (NYSE: CPT), AvalonBay Communities, Inc. (NYSE: AVB), and Invitation Homes Inc. (NYSE: INVH).
Are REITs a Good Investment in 2022?
In a word, yes. All signs point to REITs continuing to trend upward as 2022 progresses. Real estate investment trusts (REITs) are one of the most popular and liquid investments in the market, and with good reason: they offer stability, income, and modest growth potential.
Can You Get Rich Investing in REITs?
It's certainly possible to get rich investing in REITs, but these types of stocks are usually slow growers. REITs are a hot commodity on Wall Street. The S&P 500® Index has gained about 10% year-to-date, but the real estate sector is up nearly twice as much.
Can You Lose Money in REITs?
As with all stocks on the market and in any other investments, there's certainly a potential to lose money with REITs. The smart thing is to do your research before any investment to ensure you have the best chances of success.