We have compiled a list of 4 dividend stocks yielding over 4%! Read on to learn more about each of them and why you should add them to your portfolio.
Global stock markets are under pressure and on a downward trend in 2022. Investors are concerned about the US Federal Reserve's tapering, the almost certain increase in interest rates, the highest inflation in 40 years, and the Ukraine – Russian conflict.
Unfortunately, investors have no control over these issues, making for a volatile time to invest. However, declining stock prices mean overvalued stocks in 2021 are more reasonably priced now.
This fact may be an opportunity for investors who can handle the current volatility. Below are four stocks whose valuations came back to earth and are now yielding over 4% to consider.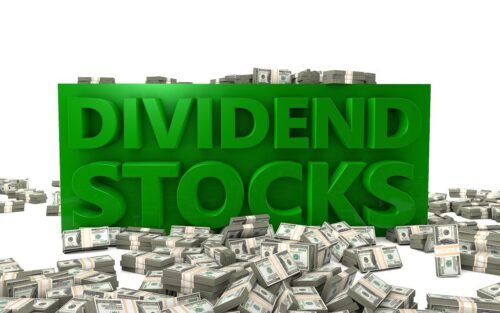 4 Dividend Stocks Yielding Over 4%
Verizon
Verizon Communications (VZ) is a well-known provider of cellular and broadband services in the US.
The company is the second-largest wireless company with more than 120 million pre-paid and post-paid subscribers.
Additionally, Verizon provides 6+ million broadband connections, of which 4+ million are FiOS and approximately 25 million fixed-line connections.
The communications giant had more than $133 billion in revenue in 2021.
Verizon is in the Dow Jones Industrial Average (DJIA).
At the start of the year, the high dividend yield placed the stock on the Dogs of the Dow 2022 list.
The current forward dividend yield is approximately 4.83%, more than three times the average for the S&P 500 Index.
Furthermore, the dividend is supported by a solid payout ratio of about 47%.
Verizon has performed well in 2022, and the stock is up +1.14% year-to-date (YTD), better than the S&P 500 Index at (-12.35%).
Despite the relatively good performance, the forward price-to-earnings (P/E) ratio is still only ~9.7X, below the average in the past decade.
So, investors are probably getting a deal with an excellent yield.

3M
3M is known by many shoppers for its Post-it Notes, Scotch tape, Filtrete filters, ACE bandages, and other consumer brands.
However, the company is one of the largest global industrial companies. 3M supplies adhesives, abrasives, films, packaging, safety products, N95 masks, and more to industries and businesses.
In addition, 3M has become a large healthcare consumables supplier for wound care, filtration, purifying, etc. 3M had more than $35 billion in revenue in 2021.
3M is a favorite stock for dividend investors.
The company is one of the longest paying dividend stocks in the US at 100+ years. In addition, the industrial giant has increased the dividend for 64 years in a row.
This consistent return of cash to shareholders makes it one of only nine companies to have exceeded 60 consecutive years of dividend growth.
3M's dividend yield is now approximately 4.23%.
It was only higher during the sharp bear market of March 2020 to April 2020 in the trailing 10-years.
Despite the high yield, the dividend has acceptable safety with a payout ratio of about 59%.
In addition, strong free cash flow (FCF) and an improving balance sheet add confidence in the dividend.
The company has been paying down debt, and the leverage ratio has come down since its peak a few years ago.
3M's stock price has trended down since mid-June 2021 because of concerns and risks about product litigation, as well as the challenges mentioned above.
The stock price is down about 21% YTD.
However, the company has weathered challenges before.
The forward P/E ratio is roughly 13.6X, well below the average range in the past decade.
Although there are risks, today, 3M is likely undervalued with a good dividend yield.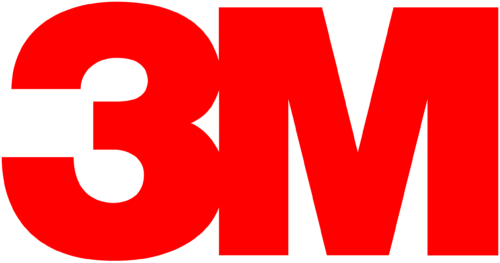 Walgreens Boots Alliance
Walgreens Boots Alliance (WBA) is well-known to US and UK consumers.
In the US, Walgreens is one of the largest retail pharmacy chains. In the UK, Boots is one of the largest retail pharmacy chains.
The pharmacy giant operates more than 8,965 Walgreens stores and more than 4,000 Boots stores.
Total revenue was more than $132 billion in the fiscal year 2021.
Beyond the downward trend of the stock market, Walgreens has struggled since 2015 with merger integration issues and operational execution.
Walgreens and Boots merged in 2015. However, Walgreens has a new CEO with a new strategy.
The company is now selling Boots and reverting to its old structure. Furthermore, Walgreens is seemingly executing better and expanding its healthcare initiative with Village MD. However, these efforts will take time.
In the meantime, Walgreens Boots has a forward dividend yield of about 4.03%.
In addition, the company has increased the dividend for 47 consecutive years, consistently returning cash to shareholders.
The dividend safety is excellent, too, with a payout ratio of about 36%. In addition, free cash flow covers the dividend adding to the safety.
Walgreens Boots' stock price is down roughly (-11%) YTD. The forward P/E ratio is now near 9.4X.
This value is below the average range in the past decade. Investors can buy one of the leading pharmacy retail chains in the US at a discount to historical averages plus receive a 4% dividend yield.
Investors should take a further look at this out-of-favor stock.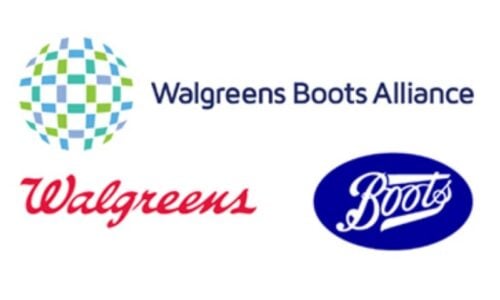 Realty Income
The last stock on this list of four dividend stocks yielding 4% is Realty Income Corporation (O).
This company is probably not as well-known as the other three stocks.
Realty Income is a real estate investment trust (REIT) in the US. Realty Income acquired Vereit in 2021, expanding the number of properties in its portfolio.
The trust now owns more than 11,100 properties that it rents to businesses in long-term net leases.
Total revenue was more than $2 billion in 2021.
Realty Income's customers include Walgreens. Dollar General, 7-Eleven, Dollar Tree, Sainsbury, FedEx, LA Fitness, BJ's Wholesale Club, CVS Pharmacy, and more.
The company is essentially a landlord to many retail chains. Today, the REIT is the 6th largest global REIT and is expanding internationally.
Realty Income's dividend yield is now about 4.53%.
The yield has been higher in the past decade, but it is still greater than the 5-year average.
Realty Income is one of the few REITs on the Dividend Aristocrat list and has raised the dividend for 27 consecutive years.
Furthermore, unlike many of its peers, the REIT did not cut or omit the dividend during the worst months of the COVID-19 pandemic.
The stock price is down about 8.2% YTD.
Today, Realty Income is trading at a reasonable price-to-FFO (P/FFO) ratio of about 16.6X.
Investors should look at this well-run and diversified REIT.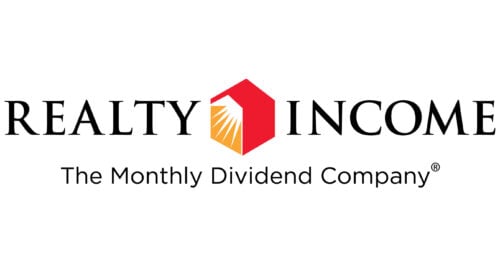 4 Dividend Stocks Yielding Over 4%: Final Words
The four dividend stocks mentioned above were once seemingly over-valued, but due to both geo-political and econmic factors, they have become much more affordable.
Now might be a great time to add these stocks to your portfolio and take advantage of the over 4% yield each of these stocks currently offers.
Disclosure: Long MMM
Author Bio: Prakash Kolli is the founder of the Dividend Power site. He is a self-taught investor and blogger on dividend growth stocks and financial independence. Some of his writings can be found on Seeking Alpha, TalkMarkets, ValueWalk, The Money Show, Forbes, Yahoo Finance, Entrepreneur, FXMag, and leading financial blogs. He also works as a part-time freelance equity analyst with a leading newsletter on dividend stocks. He was recently in the top 1.2% (98 out of over 8,252) of financial bloggers as tracked by TipRanks (an independent analyst tracking site) for his articles on Seeking Alpha.
Disclaimer: The author is not a licensed or registered investment adviser or broker/dealer. He is not providing you with individual investment advice. Please consult with a licensed investment professional before you invest your money.