Read on to learn about some of the top energy storage stocks on the market and why you should consider investing in them.
As the world shifts towards renewable energy, investment in energy storage stocks is becoming increasingly important.
Energy storage systems can store excess energy from renewable sources and release it when needed, making them an integral part of a sustainable energy future.
The era of fossil fuels is coming to a close, and the era of renewables and energy storage technologies has arrived.
Investors who can see this trend are reaping enormous rewards by diversifying their portfolios with the best energy stocks on the market.
Due to the global demand to reduce carbon emissions and the need for renewable energy, more people will invest in this industry sooner or later.
But with so many energy companies out there, how can investors know which ones are worth their time?
This guide will help you find some of the best energy stocks on the market and offer some insight into the companies behind them.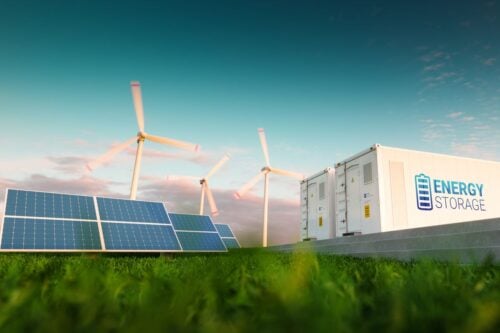 Best Energy Storage Stocks to Buy
Tesla Motors Inc. (NASDAQ: TSLA)
Tesla's Gigafactory is the biggest battery factory around the globe and is considered one of the best energy stocks in the market.
The company uses panels as solar inverters to provide cheap, clean energy for its production facilities and stores any excess power in power packs that can be used by homes or businesses when needed.
Its main product, The Tesla Megapack, is a large-scale rechargeable lithium-ion battery stationary energy storage device made by Tesla Energy, Tesla's clean energy business.
It is designed for use in battery storage power plants. Each Megapack, which was introduced in 2019, can store up to 3 megawatt-hours of power.
Tesla has already installed many of its Megapacks at numerous locations all around California.
Another one of its more recent energy storage projects includes powering an entire island with renewable energy.
In 2021, energy storage deployments climbed by 32% year over year, owing mostly to robust Megapack deployments.
Supply has stifled growth since demand is significantly higher than capacity.
To meet the increased demand, we are now constructing a specialized Megapack plant.
With so many applications and large energy storage projects under its belt, it's no surprise that Tesla is one of the most sought-after sustainable and clean energy stocks to date.

NextEra Energy Inc. (NYSE: NEE)
NextEra Energy is a massive player in renewable energy and energy storage solutions, with over 60 years of experience in the industry.
The company has already created much-needed power storage systems that can be used by homes or businesses when demand is high.
In addition, its products not only serve homeowners' interests but also large corporations such as Gulf Power Company and Florida Power & Light Company.
The company's long list of accolades includes being recognized as one of America's Most Admired Companies by Fortune magazine every year since 2009.
Not only was it ranked as the #1 Most Admired Company in 2020 by Fortune magazine, but NextEra Energy was also named one of the top 20 companies for innovation, people management, and quality management.
However, NextEra's stock has dropped 19% since the start of the year.
For an electric utility, that's a massive loss.
But in 19 of the last 20 years, NextEra has generated a positive overall return to its stockholders, including dividends paid.
NextEra has delivered a net profit of nearly 1,000% since the stock market bottomed in March 2009 during the Great Recession.
What sets NextEra apart from other utilities is its willingness to invest heavily in renewable energy projects.
At the moment, no company in the nation is generating greater capacity from wind and solar energy.
This is likely to strengthen in the near future.
To support renewable energy projects, the corporation has relied on historically low lending rates.
Between 2020 and 2022, management intends to spend $50 billion to $55 billion on new infrastructure.
Given the business's track record of performance and its 2% dividend, NextEra Energy is an excellent investment for long-term investors to purchase after the recent dip.

AES Corporation (NYSE: AES)
AES is considered one of the world's largest power corporations, and it has been around for almost 30 years.
The company's headquarters is based in Virginia, but its reach extends throughout 15 countries.
AES has implemented energy storage systems that can be used by homes or businesses when needed — even at peak times.
The firm is constantly leveraging its position as a pioneer in the development of the electrical sector.
Based on its 12-month performance, the business now expects to add 5 gigawatts to its backlog, a 25% increase over its previous objective and up by 66% from last year.
At 9.2 gigawatts, the backlog is at an all-time high.
Finally, its portfolio continues to grow, with the public offering of Fluence, an energy storage tech provider, and the expansion of its cooperation with Google.
If you are looking for an energy storage stock with a diverse portfolio, this company might be the right one for you.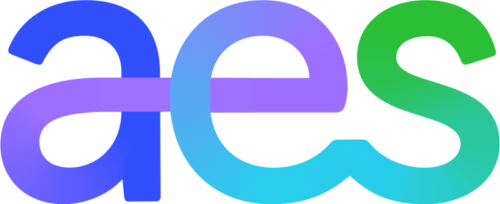 Best Renewable Energy Storage Stocks to Buy
Brookfield Renewable Partners LP (NYSE: BEP)
Brookfield Renewable Partners is a leading global renewable energy company that operates all across the globe.
It is considered one of the best renewable energy stocks, and it has wind, solar energy, biomass, and other forms of hydropower generation in 11 countries around the globe.
Brookfield signed 28 agreements of renewable generation with corporate off-takers across all major industries and has progressed around 7,500 megawatts of development projects.
The nature of BEP's work requires meticulous planning and operation skills from every person involved at each site.
Brookfield Renewable Partners has agreed to buy Urban Grid, increasing Brookfield's renewable development pipeline in the United States.
Although the market did not appreciate its pivot to renewable energy, the company is still benefiting from the larger shift toward alternative energy sources.
While you wait for it to reap the benefits of this ridiculously long growth opportunity, as an investor–you can still get a fairly generous 3.6% distribution yield.

Clearway Energy Inc. (NYSE: CWEN)
Clearway Energy is also one of the top renewable energy stocks investors can add to their portfolio.
It is a leading owner and operator of clean energy infrastructure in the U.S. and has over 4,700 net MW of installed wind and solar energy generation projects.
Clearway Energy Inc. has recently entered into a promising partnership agreement with CEG to re-power the Pinnacle Wind Project.
The company's assets also include highly efficient natural gas production facilities and a portfolio of district energy systems.
Same with Brookfield, a recent market sell-off affected CWEN's share price to slump by 15%.
Clearway Energy is now trading at a lower valuation and a greater dividend yield, a somewhat significant signal to invest.
When you combine it with its growth prospects, it appears to be a good company to buy amid the present stock market downturn.

Enphase Energy Inc. (NASDAQ: ENPH)
Enphase Energy is a leading provider of solar energy storage systems for homes and businesses and is also considered one of the top renewable energy stocks.
Its products are designed to store solar power generated during the day so that you can use it at night or whenever needed, allowing you to save more money on your electricity bill every month.
With a market capitalization of $19.211B and currently trading at over $140, this growing energy storage stocks is something to look at.
The company is actively expanding its micro-inverter solar and battery market around the US.
With the recent installation of its home energy system in Arizona, the company is expecting a more than double increase in deployment in the state next year.

Albemarle Corporation (NYSE: ALB)
Albemarle Corporation (ALB) is a global specialty chemicals company with leading positions in lithium, bromine and refining solutions.
The company operates in three segments: Lithium, Bromine Specialties and Refining Solutions.
The Lithium segment offers battery-grade lithium carbonate, which is used in the manufacture of lithium-ion batteries.
The Bromine Specialties segment offers bromine and brominated derivatives, flame retardants, drilling fluids and other specialty chemicals.
The Refining Solutions segment offers catalysts and adsorbents used in petroleum refining and petrochemical production.
It has a market capitalization of $26.06 billion and pays a dividend of 1.56%.
The company is well-positioned to benefit from the growth in electric vehicles (EVs).
Lithium is a key ingredient in lithium-ion batteries, which are used in EVs.
The company's lithium carbonate production capacity is expected to grow from 150,000 metric tons year over year.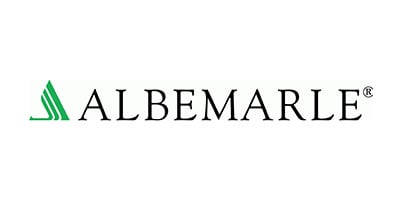 Best Solar Energy Storage Stocks to Buy
Nio (NYSE: NIO)
Nio is a Chinese multinational automobile manufacturing firm launched in 2014 and specializes in manufacturing electric vehicles.
The company aims to be the top provider of luxury cars powered by batteries globally while also providing clean energy for homes and businesses through its solar panels, making them a one-stop-shop for renewable energy.
The market cap of Nio in the stock market is $38.58 billion and just over $20 share price.
This is definitely a stock at a discount.
The stock has been on a rise for the past several weeks after taking a dip last January.
This is because the company began taking orders for its new ET7 last January 20.
According to the company, it might receive over 100,000 orders for the premium vehicle.
That's enough to send NIO's shares up a notch.
Nio will have four vehicles to offer potential EV consumers once the ET7 hits Chinese roads — not to mention those in Europe.
That's a big step in the right direction.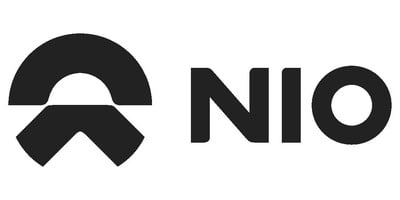 Top Energy Storage Stocks
Toshiba Corporation (OTCMKTS: TOSBF)
Toshiba Corporate is a Japanese multinational conglomerate firm that manufactures and sells products all around the world.
The company's product portfolio includes semiconductors, consumer electronics, power systems, and medical devices, which makes them an incredibly versatile corporation without any limits to its capabilities.
The market cap of Toshiba is $18.16 billion.
The company recently announced that it will be splitting into two standalone companies to provide its shareholders with more diverse investing options.
With its power management segment, the company recently announced that the company is set to invest in a massive energy chip fabrication in central Japan.
Toshiba plans to invest roughly 100 billion yen in the new factory, in addition to a 25 billion yen investment in a 300-millimeter manufacturing line at an existing chip plant.

ABB Ltd. (NYSE: ABB)
ABB Ltd is a Swedish- Swiss multinational corporation and is within the top 50 energy storage companies in 2021.
This firm is one of the world's largest electrical engineering corporations, it operates in over 100 countries all around the globe.
Its product line includes robotics, power grids, and automation technologies, making them an extremely versatile company.
The market cap of ABB amounts to $67.72 billion.
Demand climbed strongly last quarter, with orders up 18% YoY, showing underlying strength across all business sectors.
Despite supply chain delays in portions of its business, revenue growth of 5% was greater than expected, owing principally to increased orders.

General Electric Company (NYSE: GE)
General Electric is also one of the stocks investors can buy in the energy industry.
The company is involved in several sectors, including energy and transportation.
Taking part in different industries makes General Electric a very diverse corporation to invest your money in for the future.
This company will probably expand its portfolio even further within the next few years, which is why it might be a solid pick for a stock with long-term growth.
Overall, GE's share price is up by 4.8% this year, recording its longest win streak in 6 years.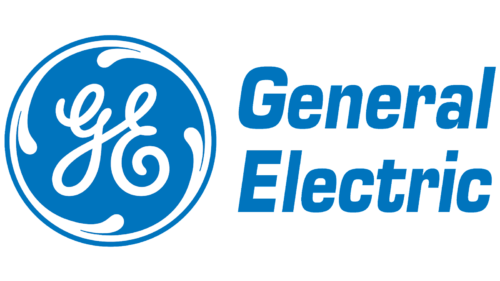 What Are Energy Storage Companies?
Energy storage companies find ways to store energy for future demand.
These firms can be big or small, and the way they store energy may change depending on what kind of technology is available to them.
The common interest between these companies is to make sure there's less power loss during energy transmission.
This is because we lose a significant amount of energy as it travels from where it's produced (such as solar panels) to where we need it, such as our homes.
By using an effective method of storing excess renewable power until needed, more of our hard-earned cash goes toward actual usage rather than wasted production expenditures.
Should You Buy Energy Storage Stocks?
Currently, energy storage stocks are a relatively safe investment to make for the future, and if trends hold, they have solid potential for growth.
However, if this doesn't appear to be a good fit for your investment portfolio, then it's best to look at other options.
You can also invest in larger corporations that have been around longer and are already recognizable all over the world, which could be a safer play if this technology struggles to build momentum.
Many of the best energy storage companies have predictable cash flows, which makes them a safer bet.
Some of these companies pay out dividends, and others invest a significant amount of their earnings into R&D.
Energy Storage Stocks: Final Thoughts
Energy Storage Stocks can be one of the smartest investments you can make for your future.
Almost certainly, you can find a highly diversified corporation that has many different ways of generating revenue.
The range of products offered by these top energy storage stocks will most likely please any investor looking for their next investment opportunity.
However, it's always vital to first research them thoroughly to ensure they are the best investment option for your portfolio.
Energy Storage Stocks FAQ
What are energy storage stocks?
Energy storage stocks are companies that produce or develop energy storage technologies, such as batteries, capacitors, and flywheels. These technologies can store energy from renewable sources like solar and wind power, or from traditional sources like coal and natural gas.
What is the best energy storage stock?
Tesla comes to mind for many people when asked about the best energy storage stock. Tesla manufactures its Megapack batteries for both homes and businesses and is well-known for its electric cars.
The company has made a number of big moves in the energy storage market in recent years, including acquiring SolarCity and building giant battery factories in the world.
Are energy storage stocks a good investment?
That depends on your perspective. Some investors are bullish on the potential for energy storage, especially as renewables become a more important part of the energy mix. Tesla and other leading companies in the space are certainly seen as high-growth opportunities.
However, there is always some risk with any investment, and it's important to do your own research before making a decision.
What is the fastest-growing energy stock in 2022?
Brookfield Renewable is a Canadian company that invests in renewable energy projects around the world. The company has a large portfolio of solar, wind, and hydroelectric projects, and is one of the largest owners of clean energy assets in the world.
What is grid-level energy storage?
Grid level energy storage is the term used to describe storage technologies that are used to store energy at the grid level, or at the point where the electricity is delivered to consumers.
This can include batteries, capacitors, and flywheels located near power plants and substations, as well as large-scale storage systems.