The era of fossil fuels is coming to a close, and the era of renewables and energy storage technologies has arrived.
Investors who can see this trend are reaping enormous rewards by diversifying their portfolios with the best energy stocks and energy storage stocks on the market.
Due to the global demand to reduce carbon emissions and the need for renewable energy, more people will invest in this industry sooner or later.
But with so many energy companies out there, how can investors know which ones are worth their time?
This guide will help you find some of the best energy stocks on the market and offer some insight into the companies behind them.
What Are Energy Storage Companies?
Energy storage companies find ways to store energy for future demand.
These firms can be big or small, and the way they store energy may change depending on what kind of technology is available to them.
The common interest between these companies is to make sure there's less power loss during energy transmission.
This is because we lose a significant amount of energy as it travels from where it's produced (such as solar panels) to where we need it, such as our homes.
By using an effective method of storing excess renewable power until needed, more of our hard-earned cash goes toward actual usage rather than wasted production expenditures.
Ready to build your portfolio? With Public.com you can follow other investors, discover companies that are inline with your beliefs, and invest into stocks and crypto with very little money! What are you waiting for? Check out Public Now!
Best Energy Storage Stocks to Buy
Here are some of the best energy storage stocks you might want to check out if you're looking to invest in companies that are setting their sights on sustainability.
Tesla Motors Inc. (NASDAQ: TSLA)
Tesla's Gigafactory is the biggest battery factory around the globe and is considered one of the best energy stocks in the market.
The company uses panels as solar inverters to provide cheap, clean energy for its production facilities and stores any excess power in power packs that can be used by homes or businesses when needed.
Tesla has already installed many of its batteries at numerous locations all around California.
Another one of its more recent energy storage projects includes powering an entire island with renewable energy.
With so many applications and large energy storage projects under its belt, it's no surprise that Tesla is one of the most sought-after sustainable and clean energy stocks to date.
NextEra Energy Inc. (NYSE: NEE)
NextEra Energy is a massive player in renewable energy and energy storage solutions, with over 60 years of experience in the industry.
The company has already created much-needed power storage systems that can be used by homes or businesses when demand is high.
In addition, its products not only serve homeowners' interests but also large corporations such as Gulf Power Company and Florida Power & Light Company.
The company's long list of accolades includes being recognized as one of Americas' Most Admired Companies from Fortune magazine every year since 2009.
Not only was it ranked as the #1 Most Admired Company in 2020 by Fortune magazine, but NextEra Energy was also named one of the top 20 companies for innovation, people management, and quality management.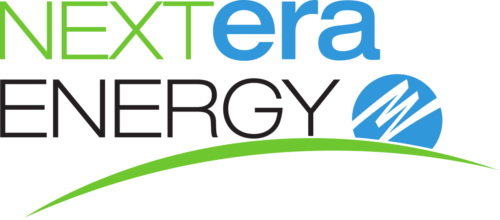 AES Corporation (NYSE: AES)
AES is considered one of the world's largest power corporations, and it has been around for almost 30 years.
The company's headquarters is based in Virginia, but its reach extends throughout 15 countries.
AES has implemented energy storage systems that can be used by homes or businesses when needed — even at peak times.
Best Renewable Energy Storage Stocks to Buy
The next decade is forecasted to be the "renewable revolution" where renewables become competitive with traditional sources like coal and gas without the help of subsidies.
Early investors could make a lot of money if they have the patience to wait and get in early.
Brookfield Renewable Partners LP (NYSE: BEP)
Brookfield Renewable Partners is a leading global renewable energy company that operates all across the globe.
It is considered one of the best renewable energy stocks, and it has wind, solar energy, biomass, and other forms of hydropower generation in 11 countries around the globe.
Brookfield signed 28 agreements of renewable generation with corporate off-takers across all major industries and has progressed around 7,500 megawatts of development projects.
The nature of BEP's work requires meticulous planning and operation skills from every person involved at each site.
Crypto Alert
I'm A One Percenter
It doesn't matter if you have $500 or $5 million.
Here's what I recommend you do with your money right now.
ATTENTION: The following video is a serious financial warning from one of America's richest men. He believes this event will make the rich even richer while financially affecting countless others and fan the flames of social protest.
It's free to watch and by doing so I believe you'll be ahead of everyone else struggling to understand what is really going on. I hope you take advantage of this opportunity!
Click Here For All Of The Details
We earn a commission if you click this link and make a purchase at no additional cost to you.
Clearway Energy Inc. (NYSE: CWEN)
Clearway Energy is also one of the top renewable energy stocks investors can add to their portfolio.
It is a leading owner and operator of clean energy infrastructure in the U.S. and has over 4,700 net MW of installed wind and solar energy generation projects.
Clearway Energy Inc. has recently entered into a promising partnership agreement with CEG to repower the Pinnacle Wind Project.
The company's assets also include highly efficient natural gas production facilities and a portfolio of district energy systems.
Enphase Energy Inc. (NASDAQ: ENPH)
Enphase Energy is a leading provider of solar energy storage systems for homes and businesses and is also considered one of the top renewable energy stocks.
Its products are designed to store solar power generated during the day so that you can use it at night or whenever needed, allowing you to save more money on your electricity bill every month.
Nio (NYSE: NIO)
Nio is a Chinese multinational automobile manufacturing firm launched in 2014 and specializes in manufacturing electric vehicles.
The company aims to be the top provider of luxury cars powered by batteries globally while also providing clean energy for homes and businesses through its solar panels, making them a one-stop shop for renewable energy.
The market cap of Nio in the stock market is $62.23 billion.
Best Solar Energy Storage Stocks to Buy
As for solar energy storage stocks, here are our picks.
First Solar Inc. (NASDAQ: FSLR)
First Solar is one of the world's largest providers of photovoltaic solar power for both residential and commercial use, with a market cap of $10.57 billion.
The company's panels are free from hazardous materials, making them an eco-friendly alternative to fossil fuels while helping you save money on your monthly bill.
First Solar has a price-to-earnings ratio of 18.87.
Vivint Solar (NYSE: VSLR)
Vivint Solar is a solar power company that designs, installs, and maintains solar-powered systems in residential spaces.
The cost-effective design of its panels and foothold in residential areas across 23 states in the U.S. position Vivint Solar to be a top contender in the residential solar market.
While this Vivint Solar isn't the largest provider of solar energy in its industry, the company is steadily growing, which makes it a potentially solid pick for holding some shares in the long term.
Top Energy Storage Stocks
Here are the top-performing energy storage stocks right now.
Toshiba Corporation (OTCMKTS: TOSBF)
Toshiba Corporate is a Japanese multinational conglomerate firm that manufactures and sells products all around the world.
The company's product portfolio includes semiconductors, consumer electronics, power systems, and medical devices, which makes them an incredibly versatile corporation without any limits to its capabilities.
The market cap of Toshiba is $19.427 billion.
ABB Ltd. (NYSE: ABB)
ABB Ltd is a Swedish- Swiss multinational corporation and is within the top 50 energy storage companies in 2021.
This firm is one of the world's largest electrical engineering corporations, it operates in over 100 countries all around the globe.
Its product line includes robotics, power grids, and automation technologies, making them an extremely versatile company.
The market cap of ABB amounts to $73.44 billion.
General Electric Company (NYSE: GE)
General Electric is also one of the stocks investors can buy in the energy industry.
The company is involved in several sectors, including energy and transportation.
Taking part in different industries makes General Electric a very diverse corporation to invest your money into for the future.
This company will likely expand its portfolio even further within the next few years, which is why it might be a solid pick for a stock with long-term growth.
Siemens Energy Global Holdings Corporation (NYSE: SIE)
Siemens Energy Global Holdings is an international company that manufactures and sells products worldwide.
The company's core competencies lie in Power Generation, Transmission & Distribution.
Siemens Energy also focuses on Renewable Energy, making it a very diversified corporation with many different ways for investors to earn money through its diverse pool of offerings.
The market cap of Siemens Energy Global Holdings is $116.763 billion.
Stock Advice That Beats The Market!
Stock Advisor's recommendations
have beaten the market over the past 19 years. Tired of picking losers?
Stock Dork readers can join for only $99 a year!
Check out Stock Advisor today!
Should You Buy Energy Storage Stocks?
Currently, energy storage stocks are a relatively safe investment to make for the future, and if trends hold, they have solid potential for growth.
However, if this doesn't appear to be a good fit for your investment portfolio, then it's best to look at other options.
You can also invest in larger corporations that have been around longer and are already recognizable all over the world, which could be a safer play if this technology struggles to build momentum.
Many of the best energy storage companies have predictable cash flows, which makes them a safer bet.
Some of these companies pay out dividends, and others invest a significant amount of their earnings into R&D.
Energy Storage Stocks: Final Thoughts
Energy Storage Stocks can be one of the smartest investments you can make for your future.
Almost certainly, you can find a highly diversified corporation that has many different ways of generating revenue.
The range of products offered by these top energy storage stocks will most likely please any investor looking for their next investment opportunity.
However, it's always vital to first research them thoroughly to ensure they are the best investment option for your portfolio.