EV charging stocks offer consistency and reliability that are not present in some stock types. As the EV space evolves, stocks should get more value for everyone looking to invest. If you care about clean energy options, you can find our top picks for the best EV charging stocks that you have to buy now.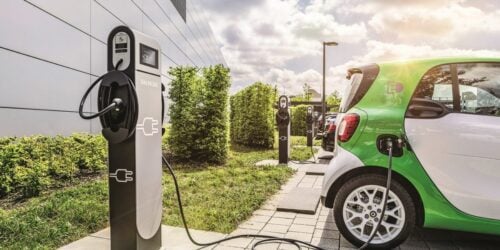 The electric vehicle (EV) market has been one of the most sought-after industries for the past few years.
Climate change has become an increasingly pressing issue, and electric vehicles could be a cleaner form of transportation.
This article will discuss the best EV charging stocks to invest in to make the most of this trend.
EVs have been on the market for many years now. However, in the past, they were mostly considered luxury items.
The recent success of companies like Tesla proves that there is a real demand for electric vehicles, which will only increase over time.
Of course, as there are more e-vehicles on the road, we will need to build more charging stations.
Several companies are currently developing EV charging stations competing to build the biggest charging network in the US, but we have yet to see a frontrunner emerge.
Best EV Charging Stocks
Tesla (NASDAQ: TSLA)
We can't talk about electric vehicles without mentioning Tesla.
This company pushed EVs to the forefront of public consciousness over the past few years.
With celebrity entrepreneur Elon Musk at the helm, Tesla generated a huge amount of hype around its sleek, energy-efficient cars.
Unlike many other EV companies, Tesla has its own charging stations around the US called Superchargers.
The only way to charge a Tesla is through one of its charging stations – it can't charge at any other type of charging station.
Since Tesla has such a significant market share in the EV industry, adding them to your portfolio as a long-term investment makes sense.
Tesla's stock price has grown exponentially over the past year and has consistently been in the news.
Tesla had a surge over the last quarter of 2021, leading to its highest value ever.
Regardless, the company's EV stocks already came back to early 2021 numbers, mostly due to supply chain issues for the company.
Despite Tesla's successful financial results, Elon Musk's comments on the delays for the Cybertruck, including a less than ideal growth projection for the company, spooked investors, pushing for a sharp dip.
There's also growing competition for the company that was once the only game in the market, but Elon's words still inform stock investors on whether they can be confident in the industry or they should turn somewhere else.
The entire industry almost works in lockstep with his takes, hence its role as the category captain for the industry.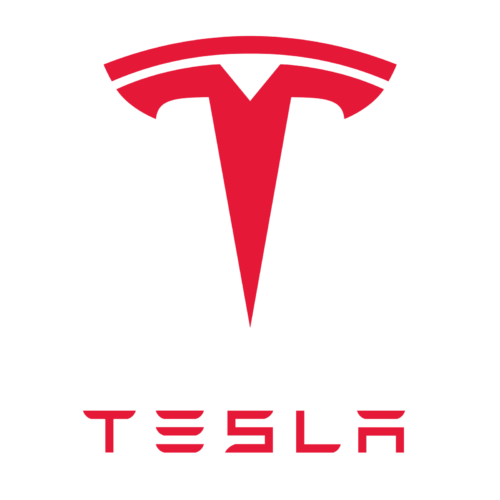 ChargePoint Holdings, Inc. (NYSE: CHPT)
ChargePoint Holdings, Inc is an alternative EV charging station located in North America and Europe.
ChargePoint went public after Switchback Energy Acquisition (NYSE: SBE) acquired the company through a special acquisition company reverse merger in February 2021, with the latter going with the CHPT ticker.
The Campbell, California company operates in 14 countries, with more than 163,000 EV chargers by October 2021 and an additional 2,000 chargers added per month.
For the entirety of late 2020 to early 2021, Chargepoint surged in value, mostly due to its impending reverse merger at the time.
The stock surged throughout the entire 2021 but those numbers adjusted to its pre-2021 numbers, which doesn't mean there's zero value to the stock itself.
ChargePoint is growing its network quickly, overtaking most of its competition in sheer scale – something investors want in its EV charger stock.
In Q3, the company grew a hefty 79% year-over-year, but the company still needs to work overtime on the profitability department.
EV charging companies need to figure out how to monetize their growth, much like how oil and gas companies take advantage of their growth.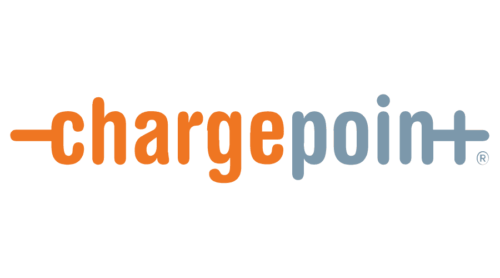 Plug Power (NASDAQ: PLUG)
EVs aren't just for personal use – many businesses are buying electric versions of the vehicles it relies on.
Plug Power makes hydrogen fuel cells specifically for commercial vehicles.
Plug Power's headquarters are in Latham, New York, and it has manufacturing facilities in nearby Rochester and Spokane, Washington.
The company is growing rapidly, and its shares have grown dramatically over the last year.
Its hydrogen cell technologies are very innovative and in high demand worldwide.
It's partnering with SK Group to expand into the Asian market, and it also announced a partnership with French auto manufacturer Renault.
On top of that, Plug Power plans to launch green hydrogen manufacturing plants.
Plug Power has a market cap of around $10.6 billion, with a valuation of almost 12 times its projected sales for 2022.
It saw unexpected revenue losses, which had some reconsidering its position.
For starters, the company does not have any company-specific news recently, with most catalysts coming from speculators.
However, this company still has a lot of growth potential, especially considering how new this technology is.
Investors should be cautious given the recent financial data, but this could still be a good pick in the long run as EVs become more mainstream.

Electric Vehicle Charging Stations Stocks
Blink Charging Co. (NASDAQ: BLNK)
Blink Charging Co. is another leading charging company that has been in the news over the past year.
While Blink doesn't have as many stations as ChargePoint, it has some exciting partnerships that make them worth paying attention to.
Specifically, Blink Charging had partnerships with massive companies like Facebook, Whole Foods, Starbucks, Walmart, and more.
Right now, it has over 23,000 stations in North America, Europe, and the Middle East.
Blink Charging has excellent name recognition, and it's been around for over 20 years.
The stock saw exponential growth over the past year but started to drop throughout February 2021.
The company has been on a volatile roller coaster ride ever since, with its 2022 value dropping to its mid-November 2020 numbers.
However, this could be an excellent time to buy the dip, as Blink isn't slowing down anytime soon.
Investor confidence is brimming for Blink, and its activity, including a partnership with Bridgestone Tires, keeps the company's stocks afloat.
Regardless, investors looking to buy would want to watch this stock and see any further movement.

NIO Inc. (NYSE: NIO)
NIO Inc is a multinational EV manufacturer selling automobiles, together with battery swap stations and superchargers in and around China.
The Shanghai-based company has several technologies with it and a robust line of electric coupes and SUVs.
its NIO Pilot technology is an SAE level 2 semi-autonomous system with ADAS features similar to Tesla's Autopilot AI.
Around Q3 2021, the company posted a 100.2% growth YOY due to its delivery of almost 25,000 units during the time period.
The company has been on a slow dip since November 2021, currently at its lowest level in more than a year.
NIO is approaching its next earnings report, which means a potential positive catalyst for the stock.
With three new models expected from the company, with its ET7 flagship delivering late March, NIO investors may expect a surge in value.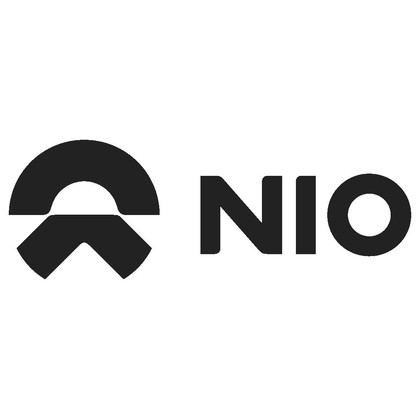 Rivian Automotive Inc (NASDAQ: RIVN)
The youngest player among the EV charging station companies on this list is Rivian, the electric vehicle automaker dubbed as the closest competitor to Elon Musk's Tesla.
Rivian went public on November 10, 2021, with an opening stock value of $129.95 two days after.
The Irvine-based EV company builds its first electric SUV and pickup truck using its "skateboard" chassis.
The company is also building a robust electric charging station network, with as many as 3,500+ EV chargers at 600 total sites planned through 2023 in the United States and Canada.
The company also plans to add 10,000+ Level 2 11.5 kW chargers called Rivian Waypoints throughout diners, retail, lodging, and other high-traffic locations throughout Greater North America.
Rivian raised over $13.5 billion in financing after it went public, with much of its value coming from its rival status to Tesla.
While the company has been receiving a consistent tumble since it went public, investor confidence is still strong.
Rivian is still waiting for its catalysts, and while Elon Musk's unnecessary comments spooked a lot of investors, the company is still a must-watch.

Should You Buy EV Charging Stocks?
There are plenty of reasons to buy electric vehicle stocks right now.
There's never been more hype around EV companies, as many people are looking for eco-friendly transportation options.
Tesla and Nio have been in the headlines this year, as they're developing some of the most innovative electric cars on the market.
Established auto manufacturers like Ford and GM are also getting in on the action.
Ford has committed to investing more money in EV production, while GM has committed to switching entirely to electric cars by 2035.
The results of the 2020 election also seem promising for electric vehicle stocks in the US.
Joe Biden won the presidency, while Democrats retain control of the House and the Senate.
Democrats are more likely to push for environmentally friendly technology and support EV development.
With more people driving EVs, we are going to need more charging stations to support them.
Charging companies like Blink, Chargepoint, and EV Box are working quickly to expand their charging port network.
This bodes well for its revenue in the long run.
There's been so much hype surrounding electric vehicle companies this past year.
As a result, many EV stocks saw huge price increases at the beginning of 2021.
Investors should be wary of a bubble bursting and focus on stocks that have strong long-term business models.
EV Charging Stocks: Final Thoughts
There's no doubt that electric vehicles are changing the entire transportation industry.
While there's tons of hype around EVs right now, it's unlikely that it'll go away anytime soon.
Investing in EV charging stocks could be a great way to get ahead of the trends and enjoy hefty returns in the future.
EV Charging Stocks Frequently Asked Questions (FAQ)
Here are some of the most frequently asked questions about EV charging, EV charging stocks, and everything in between.
What Is An EV Charging System?
An electric vehicle (EV) charging system is a station where you can "refuel" your electric vehicle with high voltage DC power.
Most electric distribution systems use AC systems; hence, EVs need a dedicated, compatible station to charge the vehicle.
EV charging systems offer three charging station levels, with Level 2 chargers being the most common, while Level 3 chargers are dubbed as "Superchargers".
What are the EV Charger Stocks?
EV charger stocks are public shares offered by companies that install, sell, or research electric vehicle chargers.
Some of these companies sell electric vehicles, too, with many of them focusing primarily on investments in charging stations.
With the rapid adoption of EVs, the industry expects to gain momentum over the next decade.
What Is The Biggest EV Charging Company?
The biggest EV charging company is Tesla, the leading electric vehicle manufacturer in the world in both size and value.
Rivian is looking to build itself as competition to Tesla but much of its value is still speculative due to having zero products on production.
The biggest company on this list that solely relies on its chargers is ChargePoint, with more than 163,000 charging stations across the world.
What Is The Best EV Charging Stock?
The best stock for this category, without a doubt, is Tesla, with its highly famous name, high stock value, and influence within the industry.
What makes Tesla the best stock is its consistent value able to influence the stock of other EV-related companies with simple comments from its CEO Elon Musk.
Tesla is also popular due to its promise of a future dominated by EVs in response to the growing need to address climate change.
Which Company Has The Most EV Charging Stations?
On sheer numbers alone, ChargePoint has as many 163,000 activated ports worldwide as of October 31, 2021, with as many as 18,000 charging locations.
Tesla is one of the biggest and most prolific, with more than 25,000 SuperChargers around the world.
Companies like Shell and BP also have the highest number of EV charging stations in their gas stations.