Augmented reality (AR) is an explosive trend in the digital stock market that has been making waves for the past decade, and that wave doesn't seem to be slowing down.
This is why savvy investors are looking into the best augmented reality stocks to profit from the industry's steady momentum.
To date, most investors have no idea that you can invest in AR stocks — which is one of the reasons they're such a hot pick.
The AR market was worth over $10.5 billion in 2019, and experts project it can reach as high as $72 billion in 2024.
This has led companies like The Motley Fool to even offer AR investment solutions specifically targeted for this type of market.
Keep reading for our picks of the best augmented reality stocks.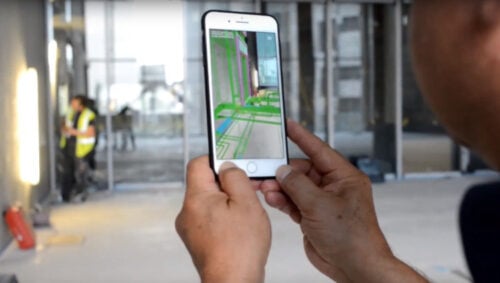 What Is Augmented Reality (AR)?
Augmented Reality is a type of mixed reality technology that adds a digital "embedding" to the real-world environment using computer-generated imagery and artificial intelligence.
Users interact with these elements in real time to provide engaging experiences that visually alter the world around them.
Augmented vs Virtual Reality
Augmented reality is different than virtual reality in that it provides additional information to the user about their environment, whether this be through visual or audio enhancements.
Augmented reality does not create an entirely new setting like virtual reality (VR), which builds an independent virtual space through a VR headset.
Best Augmented Reality Stocks to Buy
Here are some of the best-augmented reality stocks you can invest in.
Apple (NASDAQ: AAPL)
Despite many controversies, Apple remains one of the world's biggest names and has huge potential for growth and multi-million investments in AR.
Apple has several patents under its belt related to AR technology and has been rumored to launch an AR product since last year.
Recent news reports are claiming Apple's next big thing may very well be something we would never have expected: a pair of wearable AR glasses.
Apple also acquired Akonia Holographics a few years ago, a company specializing in making lenses for augmented reality headsets and displays.
Akonia is known for developing HoloMirror technology, a type of immersive platform designed to integrate full-color images into the transparent lenses of AR headsets.
Sales like this tell us one major thing about Apple — it's serious about building out its portfolio when it comes to augmented reality products and services.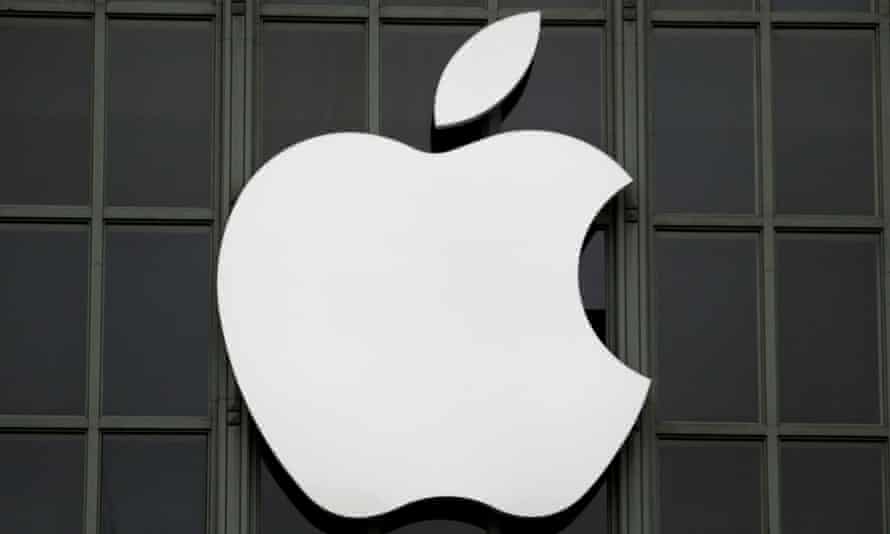 Google (NASDAQ: GOOGL)
Google is one of the most prominent players when it comes to investing in AR and VR applications.
The company's AR developer platform, ARCore, allows for the creation of innovative augmented reality experiences.
One of the reasons why Google is a great AR stock to pick is because its technology seamlessly integrates with other platforms it owns like Google Maps.
This gives the company a unique vantage point to offer exclusive tech that connects to platforms with an already dedicated user base.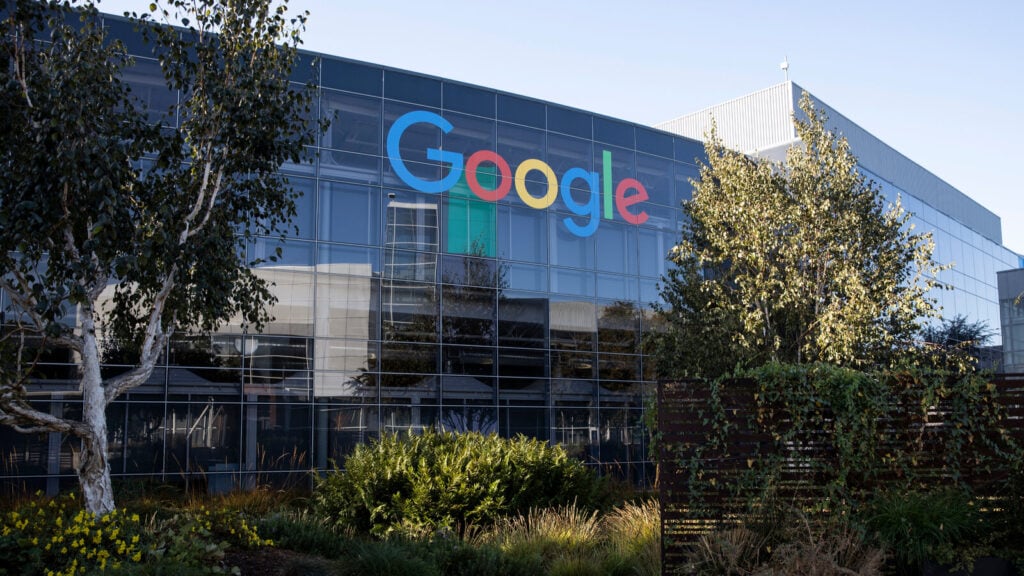 Facebook (NASDAQ: FB)
Another excellent choice for the best-augmented reality investments is the social media platform Facebook Inc.
This popular platform founded by Mark Zuckerberg has been making some significant investments in AR (as well as VR), with promising results.
In fact, many analysts feel like AR can become one of the most significant sources of future revenue growth for Facebook since apps, such as Snapchat.
Right now, the social media giant Facebook owns Oculus, maker of the Oculus Quest series of VR headsets.
In the fourth quarter of 2020, Facebook sold an astounding 1.1 million Oculus Quest 2 units.
Facebook reported 146% growth over the previous year for this business segment, signaling impressive progress for its VR business.
Microsoft (NASDAQ: MSFT)
Another one of the best augmented reality stocks that you can buy is Microsoft.
The company may not be as big on augmented reality technologies as Apple or Alphabet Inc., but it has invested heavily in this field since 2015.
Moreover, HoloLens 2 is one of its most recent AR devices and is regarded by many reviewers as one of the best in the market right now.
Banking on Microsoft, especially if the company is aiming to work more on its HoloLens series, could be a lucrative investment.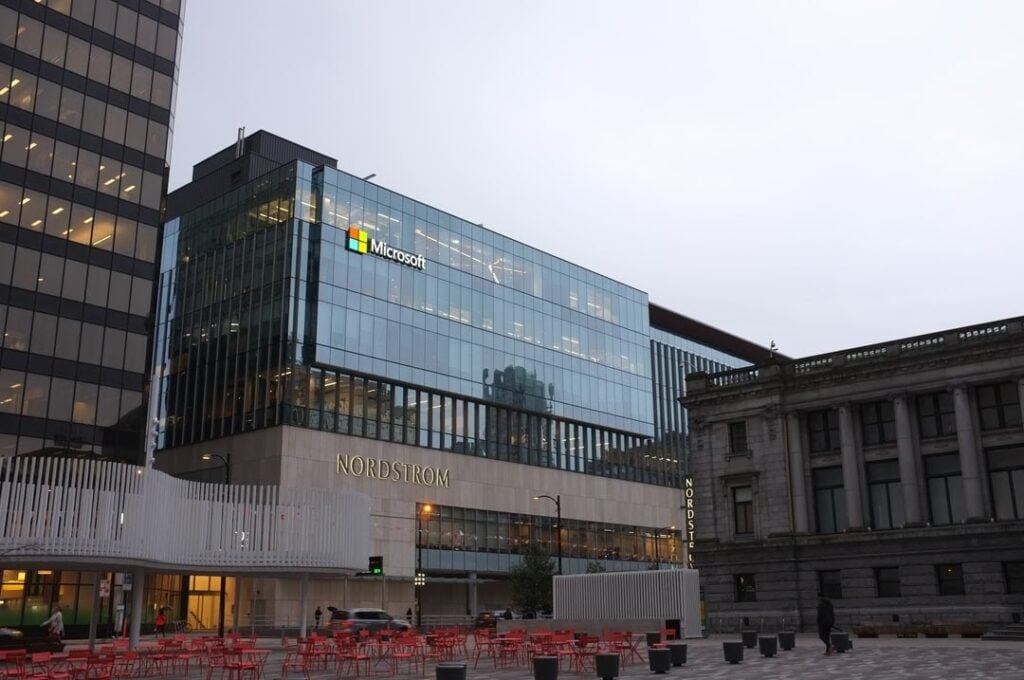 Best Gaming Augmented Reality Stocks to Buy
The video game industry has experienced steady revenue growth in recent years.
You can play some of the best games on smartphones and consoles, such as Playstation, Xbox, and Nintendo Switch.
Augmented reality can be used to enhance some aspects of these games, creating a more immersive experience for its players.
For those who want to invest in AR by focusing more on this field, here are some suggestions.
Electronic Arts Inc (NASDAQ: EA)
Electronic Arts Inc sees augmented reality technologies as something that will change its business and provide gamers with new ways to play and interact with each other online.
Several of its games have been released with augmented reality features, including FIFA World, Madden 18, and Battlefield.
Because of its already existing user base and dedicated fans, this company has a market already built in when it decides to take the plunge and fully commit to augmented reality.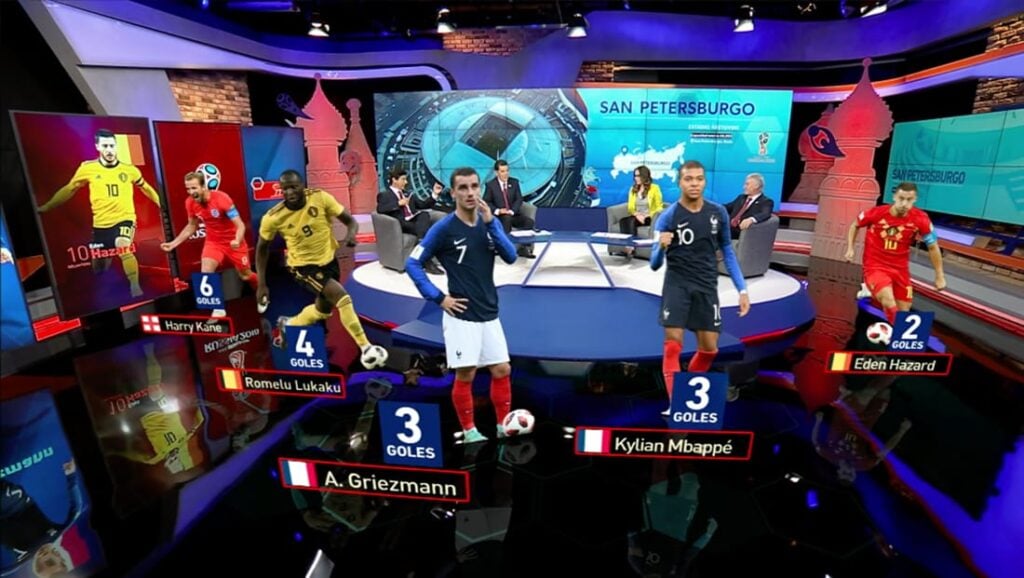 Sony Corp (NYSE: SNE)
While Sony has yet to make it big in AR, it has been fairly successful in VR games.
The company's sales of the PlayStation VR since its launch in 2017 are now up to 5 million units.
In addition, the company's revenue in the gaming console and VR gaming glasses market and sales from its digital store also remains to be consistently high.
Sony is heavily investing in AR technologies and has progressed in this sector over the past few years.
And since it already has a strong foothold on the tech industry, the company can easily expand its dominance in the AR game space in the near future.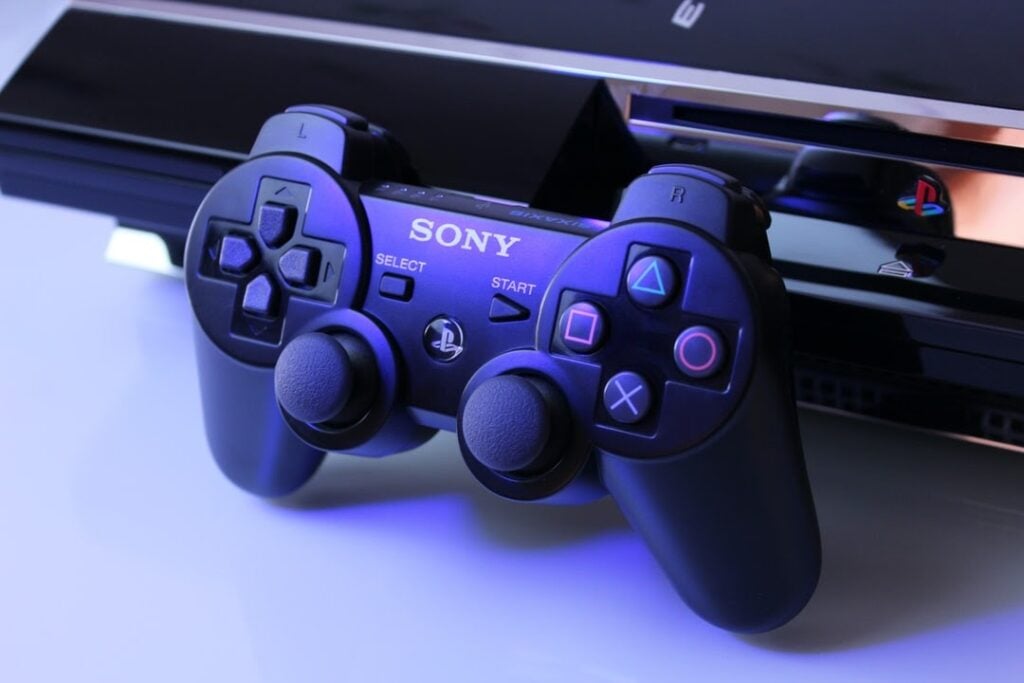 Nintendo Co Ltd (NTDOY)
Nintendo, another major player in game development, has been making some big waves in the gaming industry by bringing AR-enabled software to its Switch console.
In fact, it seems like every major game studio out there is developing for this system, and many are going all-in with AR features by adding them into existing content and creating new ones.
There is also the possibility that Nintendo will continue to put out some great titles in the years ahead, making it a good investment for investors who want exposure to the AR gaming markets.
Nintendo has recently partnered with Niantic Inc., the company that created Pokemon Go!, which has become a worldwide phenomenon since its release date back in 2016.
Niantic specializes in developing augmented reality applications using its own unique software development kit known as PlaNet.
Nintendo is also working on future projects such as Harry Potter World, where everything will be interactive throughout different locations across the globe.
With this, the consumer (the player) will get to experience AR just by putting your phone's camera over the top of these real-life objects or places.
Nintend is poised to be a threat to competitors in the AR space based on its dedicated fans partnerships with proven developers.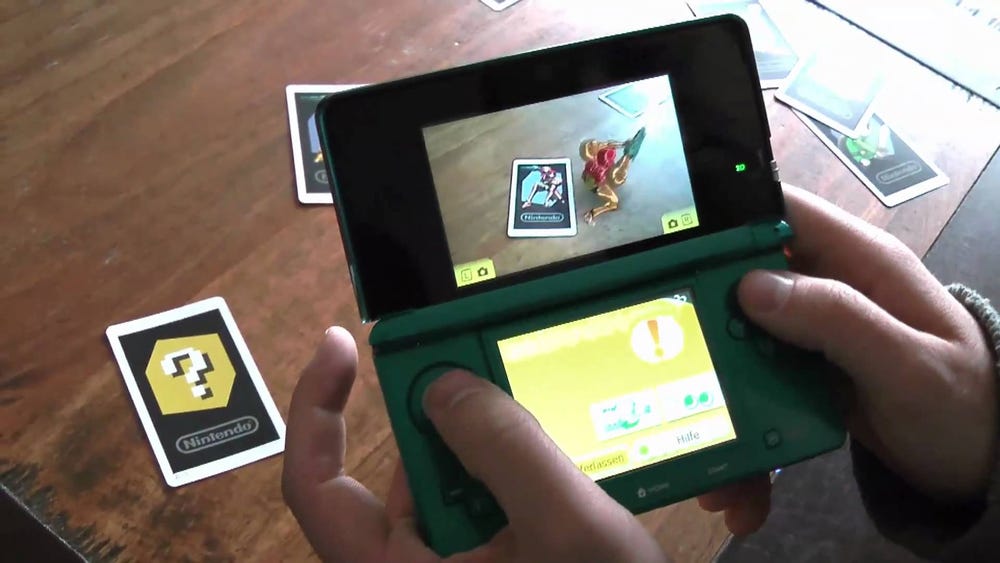 Most Popular Augmented Reality Stocks to Buy
The following are some of the most popular augmented reality stocks.
Immersion Corporation (NASDAQ: IMMR)
One of the most interesting augmented reality stocks to buy is Immersion Corporation.
It's an industry leader in virtual reality, providing touch feedback solutions for companies like Sony, Apple Inc., HTC Corp., and Samsung Electronics Co Ltd.
Although not everyone realizes that augmented reality technologies are a part of VR, many tech businesses have been working on crossing over between these two mediums.
This has led to exciting new developments in this field by allowing people to experience new ways to interact with both virtual and augmented reality technologies.
Many people call this the future of entertainment because it has a lot of potential in areas like gaming or even applications that involve learning new skills.
Seiko Epson Corporation (OTCMKTS: SEKEY)
Another augmented reality stock to buy is Seiko Epson Corporation.
The company manufactures consumer electronics, industrial equipment, and plastic parts.
One of its most well-known augmented reality products is the Moverio Smart Glasses.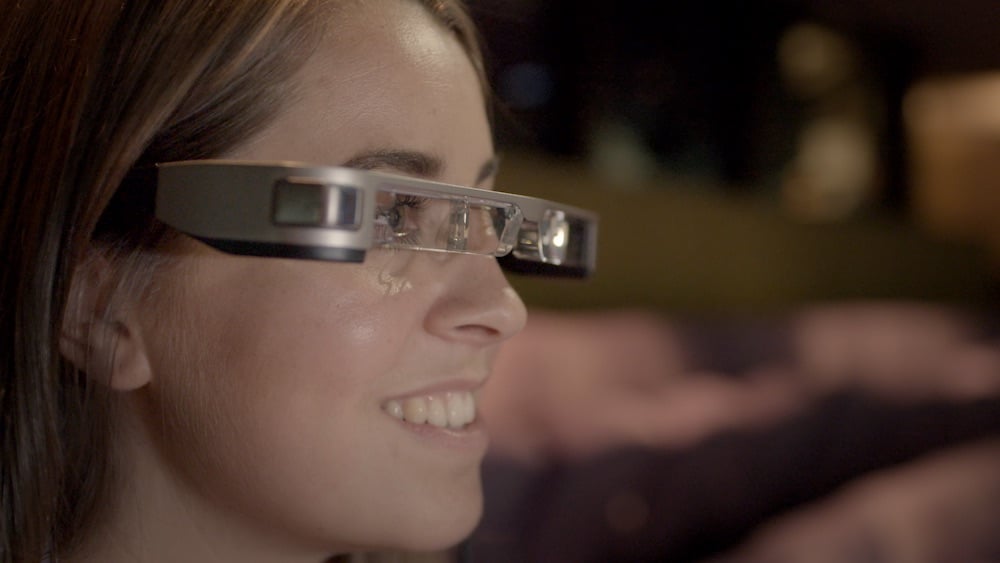 The company developed this wearable computer to enhance different experiences, like watching movies or playing, by providing viewers with additional information through cameras, sensors, and advanced processing capabilities.
Seiko Epson Corporation also provides similar smart glasses for other purposes, such as medical imaging and education tools, which gives it unique applications in the education space.
Samsung Electronics Co Ltd (SSNLF)
Another major player in the tech market is Samsung.
The company has developed new and exciting smart technologies, including virtual reality headsets, smart home appliances, smart displays, smartphones, and even semiconductors.
Investors should keep an eye on Samsung if they want to invest early in this cutting-edge AR tech with an established brand.
Snap (NYSE: SNAP)
Snap Inc has been quietly developing its augmented reality tech as well.
Snap started with its Spectacles product to bring augmented reality experience to the ordinary consumer by pairing it with Snapchat — one of its most popular digital services.
Combining AR tech with such a popular app can make for an excellent investment opportunity.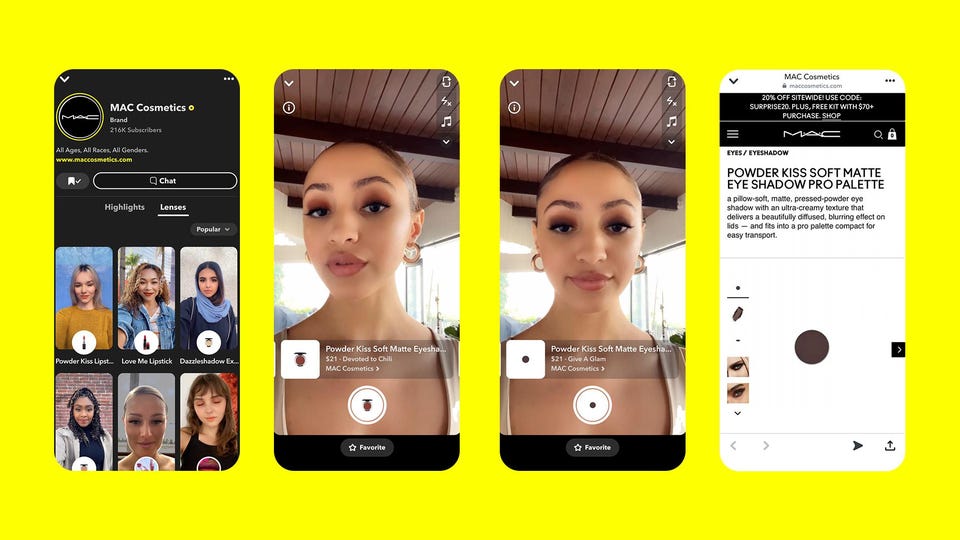 Most Expensive Augmented Reality Stocks to Buy
Here are some of the most expensive stocks to buy if you're looking into investing in AR technology.
Nvidia Corp (NASDAQ: NVDA)
Since its incredible rise in price over the past year, Nvidia Corporation has been the talk of the town.
This graphics processing unit specialist was initially known as a maker of video cards used by gamers worldwide.
However, the company's recent push into the world of artificial intelligence and, more specifically, augmented reality has made them a force to be reckoned with.
Cisco Systems, Inc. (NASDAQ: CSCO)
Incorporated in California, Cisco Systems, Inc. is a global technology company that manufactures, distributes, and develops high-technology products and services.
Even though Cisco is smaller than the other companies on this list for its market capitalization, the company's focus is on developing augmented reality technologies for enterprise applications
These applications include using augmented reality headsets during training sessions or even helping engineers with maintenance and repairs.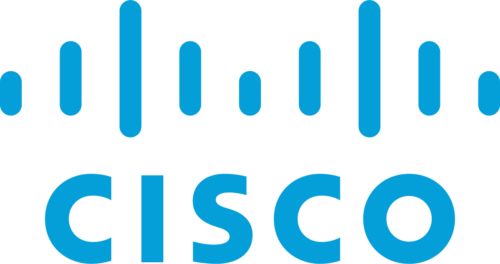 Augmented Reality Penny Stocks to Buy
Here is a list of shares you can buy if you're interested in AR Penny Stocks.
Blue Hat Interactive Entertainment Technology (NASDAQ: BHAT)
Blue Hat Interactive Entertainment Technology develops, produces, and distributes interactive games and toys that utilize AR.
The company distributes via domestic agents, online platforms, supermarkets, and exporters.
A securities purchase agreement was entered into by BHAT with two institutional investors on May 6, 2021, stipulating the purchase and sale of 6,290,000 of its ordinary shares at $0.90 per share through a registered direct offering.
NexTech AR Solutions (OTC: NEXCF)
NexTech AR Solutions builds and operates AR platforms that deliver 3D product visualizations, human holograms, 360-degree portals, and more to the public.
Markets & Markets Research estimates that it will grow at a compound annual growth rate (CAGR) of 46.6% from 2019 to 2024.
This stock had a sudden increase during July 2020 and is continuously increasing despite the pandemic.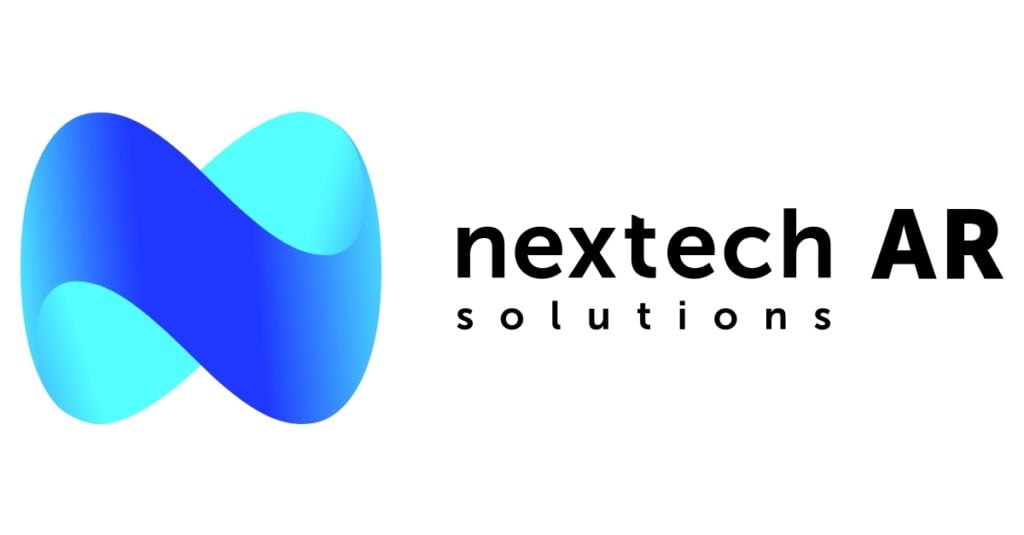 ImagineAR Inc. (CNSX: IP)
ImagineAR Inc. is a company that has been around since 2015 and specializes in developing AR software solutions for a wide range of markets, like real estate, manufacturing, or even healthcare.
In April 2020, the company changed its name from Imagination Park Technologies Inc. to ImagineAR Inc.
With its help, businesses and individuals can launch their own AR campaigns without any prior technical experience or programming knowledge.
Should I buy Augmented Reality Stocks?
AR stocks have become increasingly popular with the rise of AR products that are now hitting store shelves.
While investing in this type of stock can be a great way to access cutting-edge technology — they're also risky investments.
So you should always do extensive research on every venture that you take.
This is because there's no telling whether or not these companies will actually release any successful AR-related products.
Augmented Reality Stocks: Final Thoughts
If you want access to cutting-edge technology, AR is definitely something worth looking into.
However, like with all investments, it's important not to put all your eggs in one basket.
The AR market can fluctuate rapidly, so consider investing in several different companies to diversify your holdings rather than going all-in on any one type of investment.
That way, even if some of them don't do well, the long-term average of your other picks will likely increase their share price (as has been demonstrated repeatedly over the last fifty years of consistent market growth).
If you're thinking about buying AR company stocks, you should also consider if the company has an actual product and not just prototypes.
And lastly, remember that some of them might be in it for the long haul, while others may represent short-term capital options — so choose wisely depending on your financial goals.