Construction materials are essential to the growth and development of our cities.
Even during the pandemic, the best building material stocks stayed stable as construction companies continued working on their projects.
We've rounded up the best building materials stocks to add to your portfolio right now.
Despite economic ups and downs, there will always be a need for new building materials, which is why these stocks are a great addition to any investment portfolio.
Building materials stocks have also benefited from the Biden presidency in the U.S.
This is because President Biden proposes a massive infrastructure bill, which could result in new building projects all over the country.
Many investors are looking forward to strong returns in the future if this infrastructure bill does eventually go through.
Wondering where to buy the building materials stocks on this list? Check out Webull! Webull is an excellent investing app for both beginners and experienced investors. They don't charge any commission fees, and they'll even give you a free stock just for signing up!
Best Building Material Stocks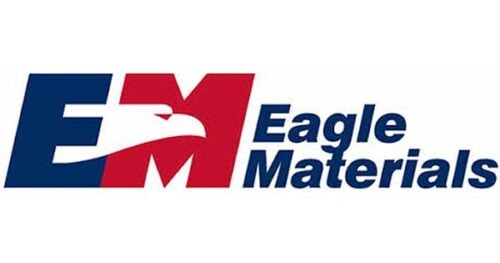 Eagle Materials (NYSE: EXP)
Eagle Materials is a manufacturing company based in Dallas, Texas, although they have manufacturing properties throughout the United States.
They make a wide range of products, including cement, gypsum, construction aggregate, sand, and much more.
The company was originally founded in the 1960s as Centex Construction Company and became Eagle Materials in 2004.
They have a long history of success in the construction industry.
This stock has generated huge returns over the past year.
In fact, they are currently trading at their highest share price ever.
This is likely because the company's earnings reports have been very strong over the past several quarters.
The company is due to release a new earnings report very soon, and the stock could continue to push even higher if they beat analyst estimates.
Eagle Materials appears to be a strong long-term investment.
Not only do they have a long history of success, but they also make a very diverse range of products.
Having multiple streams of income can help a company stay financially stable, even during tough times.
Forterra Inc. (NASDAQ: FRTA)
Forterra is another Texas-based manufacturing company that makes a wide range of building materials.
They specifically focus on pipes as well as precast concrete products, which are an essential part of any construction project.
This company has a very long history as an industry leader.
They were founded in 1899 and have been supplying clients in the U.S. as well as Canada and Mexico since then.
The company also has two subsidiaries, U.S. Pipe and BioClean.
BioClean is particularly interesting right now, because they make a variety of water filtration components.
Water filtration and other sustainable technologies are in high demand as companies around the world work to make their operations more eco-friendly.
These subsidiaries give Forterra multiple streams of revenue, which is important for any successful business model.
Forterra stock has gone up significantly since the start of the pandemic.
However, they hit a high point in February and have stayed at roughly the same level since then.
Forterra's price to earnings ratio is relatively low right now, meaning that they could be slightly undervalued.
This means that now could be a good time to buy this stock, as it could push higher later in the year.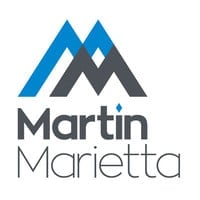 Martin Marietta Materials, Inc. (NYSE: MLM)
Martin Marietta Materials is one of the largest building materials companies on the market.
They are listed on the S&P 500 index and have a market cap of over $23.5 billion.
This company makes a wide variety of heavy building materials and construction aggregates to build roads, building foundations, and other infrastructure.
They currently operate in 26 states, as well as in Canada and in several Caribbean countries.
Although this stock dropped substantially during the early days of the pandemic, they have come back with a vengeance.
They are currently trading at a five-year high point. Martin Marietta has excellent momentum right now.
However, their growth has been so explosive that they may be slightly overvalued. Investors might want to wait for a dip and then add this stock to their portfolio.
Top Building Material Stocks
Cemex (NYSE: CX)
Cemex is a Mexican cement manufacturing company.
While they are based in the Monterrey area, they have thousands of manufacturing facilities all over the world.
They also distribute their products in more than 50 countries around the world.
In addition to their presence in Mexico, they have a large presence in the United States and in Spain.
This stock has been consistently going up in price over the last year, as demand for their cement products has remained high.
Despite this growth, some analysts think that this company may still be undervalued given their recent earnings data.
As of early May 2021, it's still trading for less than $10 per share, which looks like a real bargain.
While demand for cement products was down during the early parts of the pandemic, it has since recovered completely.
This has been reflected in their earnings reports, which are up dramatically from the year before.
This is also a company that has benefited from speculation about President Biden's infrastructure bill.
Additionally, they've expressed their commitment to using more sustainable practices in the future, which is going to be particularly important as climate change becomes an increasingly pressing problem.
Cemex also pays dividends, and they currently have a yield of 1.15 percent.
This makes this stock even more attractive for income investors.

Summit Materials (NYSE: SUM)
Summit Materials is a construction materials company based in Denver, Colorado.
This company produces construction aggregate, cement, and asphalt, and they also offer custom paving services.
This stock has been slowly growing over the past year, and many expert analysts have positive ratings for this company.
Part of this is due to general recovery in the stock market as the COVID-19 pandemic starts to slow down.
However, this growth could also be due to the specific market that Summit Materials serves.
During the pandemic, many people moved from cities to suburban and rural areas.
This is a trend that may continue in the years to come, as many people will stay working remotely.
Summit Materials caters to developments in these areas.
This is another stock that could really benefit from an infrastructure spending bill.
Concrete and asphalt could be in high demand as the country works to rebuild its damaged roads and other key pieces of infrastructure.
Summit Materials is another company that is expected to post their earnings report soon.
A strong earnings report could push share prices higher, so now could be a good time to add this company to your portfolio.
Masonite International Corp. (NYSE: DOOR)
Masonite International Corp. is a company that specializes in making both internal and external doors.
They focus mainly on residential properties, although they do make doors for commercial properties as well.
They are currently based in Tampa, Florida.
Masonite stock has been performing very well this year.
Despite the pandemic, there has been a huge amount of new construction this year, especially in the residential market.
This has helped Masonite continue to beat their earnings and revenue estimates this year, which helped to boost their stock price.
This company is an industry leader with a long history of innovation.
They run the Masonite Innovation Center in the Chicago area, which is committed to developing sustainable and environmentally friendly door solutions.
Building Material Penny Stocks
Smart Sand (NASDAQ: SND)
Smart Sand is a Texas-based company that makes and transports construction sand products.
Their products stand out because they use their own modern silo technology to transport the sand to construction sites, which makes their services more convenient for their customers.
This company recently released their Q1 earnings report for 2021.
While they did report a loss, they still beat analysts' estimates in terms of earnings per share, which was a pleasant surprise.
This was very promising for this growing company.
This stock popped in February 2021 but has been trading sideways since then.
As with any penny stock, investors should be wary of increased volatility.
However, this could be a good choice for those who want to invest in the building materials sector without spending too much money.
Building Material Stocks: Final Thoughts
Building materials are essential for both residential and industrial development. Investing in this industry can be a very stable long-term play for the future.
Not only is there a consistent need for new construction, but there is also a need to upgrade and replace old buildings.
This means that while demand for building materials may fluctuate, it will never completely die down.
Looking for even more great investment options? Check out Trade Ideas! Trade Ideas is an innovative program that uses AI technology to help you find exciting new stocks without the hassle.