Follow along for our top picks for the best fast food stocks to watch out for.
Fast-food stocks are some of the most favored of stock market investors.
While all stocks can be used to make money, some types of stock market investing can be riskier than others.
Fast-food stocks are popular because it seems as if everyone has a daily favorite that is always doing brisk business.
They encompass a wide category of investments that also includes restaurant stocks.
Although many people might imagine greasy, fried, cheap establishments when they think about restaurants, this has changed over the years.
For instance, fast-food options in the stock market have grown to include restaurant stocks and even food delivery stocks.
Since there are many different types of fast-food franchises, there are many restaurant and fast-food stocks to invest in.
Whether your funding is limited or you simply want the best return on your investment, choosing stocks can be challenging.
That's why we've put together this list of the best fast-food stocks investors can buy today.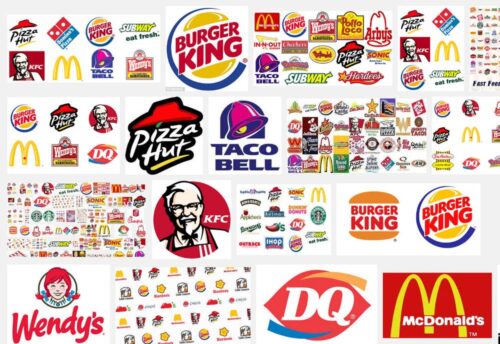 Best Fast-Food Stocks to Buy Right Now
McDonald's (NYSE: MCD)
McDonald's is arguably one of the most recognized and familiar fast-food restaurants around the world.
This restaurant was started in the 1940s by brothers Richard and Maurice McDonald who lived in San Bernardino, California.
McDonald's is most famous for its burgers, fries, and milkshakes.
Like many restaurants, McDonald's is creative in coming up with new ways to keep old customers faithful and new customers coming.
Starting in 1993, McDonald's expanded many of its restaurants across the globe to include McCafe.
McCafe serves coffee and other hot beverages, smoothies, and pastries.
McDonald's is a huge corporation renowned for creating a family-friendly setting for its customers.
McDonald's also ensures its restaurants are equipped with a playground for children's enjoyment.
To complete its appeal as a family establishment, McDonald's offers its famous happy meal for children that comes with a fun toy.
Currently, the market capitalization for McDonald's stands at $194 billion.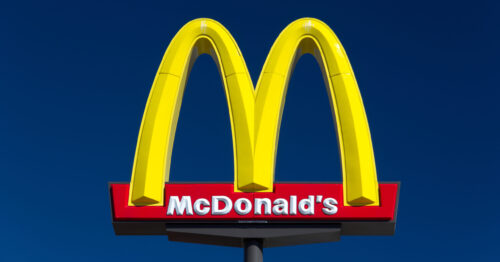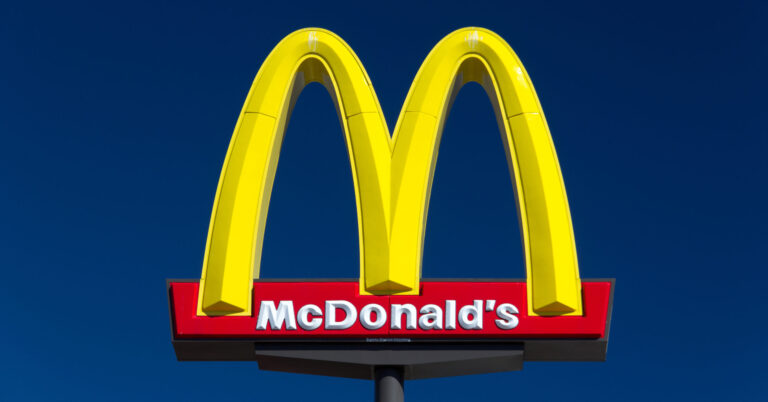 Top Fast-Food Stocks to Watch Out For
Starbucks (NASDAQ: SBUX)
Starbucks is a favorite cafe worldwide that has something for everyone.
This restaurant was started in the 1970s by friends Jerry Baldwin, Zev Siegl, and Gordon Bowker who worked in Elliott Bay and Seattle, Washington.
This cafe is best known for its wide array of coffees.
Starbucks is a leading restaurant when it comes to innovative new ideas.
Starbucks was one of the first global cafes to offer dairy-free additives to its drink.
After all, many people like coffee, but no two coffee drinkers take it the same way.
This innovative idea led other cafes to follow suit.
The idea also allowed Starbucks to appeal to a larger customer base, such as those who are vegan or lactose intolerant.
However, nothing has made Starbucks a household name more than its customer service.
Go into any Starbucks, ask for anything, and you get it personalized not only by taste, but also marked with your name.
This restaurant also ensures its highly prestigious baristas are trained thoroughly in the art of making food, and in the endurance of greeting every customer with a positive attitude.
Currently, the market capitalization for Starbucks stands at $110 billion.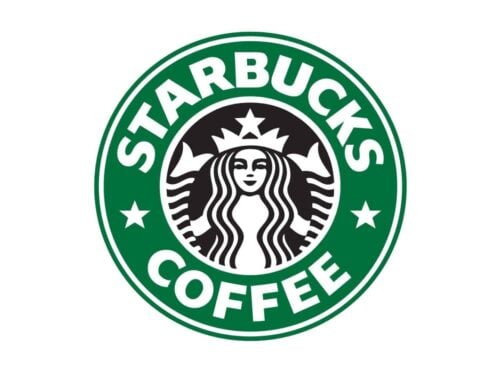 Best Fast-Food Restaurant Stocks
Yum! Brands (NYSE: YUM)
Although you will never drive past a restaurant named Yum! Brands, you actually have driven by one of its institutions.
Its restaurants include Kentucky Fried Chicken (KFC), Taco Bell, and Pizza Hut.
As these three establishments offer noticeably different foods from one another, the corporation's stocks will always have a stable footing.
No matter which of the three you choose to dine at, each is a popular choice for a delicious meal for consumers all over the world.
This company was originally spinoff by PepsiCo (NASDAQ: PEP) in 1997, named Tricon Global Restaurants (TGR), headquartered in Louisville Ky.
In 2002, the company changed its name.
Kentucky Fried Chicken is one restaurant in the Yum! Brands family.
This restaurant was started in the 1930s by the well-known Colonel Harland Sanders who continues to be the face of KFC marketing today.
The business started in North Corbin, Kentucky.
This fast-food joint is most famous for its fried chicken.
Pizza Hut is another restaurant that operates under Yum! Brands.
This restaurant was started in the 1950s by the brothers Dan and Frank Carney who worked in Wichita, Kansas.
Pizza Hut is most famous for its pizzas.
Taco Bell is the other restaurant owned by Yum! Brands.
This restaurant was started in the 1960s by Glen Bell in Irving, California.
This fast-food joint is most famous for its tacos and other items of Mexican cuisine.
Currently, the market capitalization for Yum! Brands stands at $36 billion.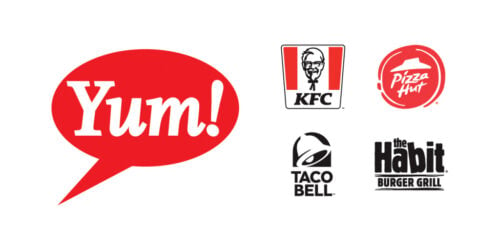 Fast-Food Penny Stocks
Good Times Restaurants Inc (NASDAQ: GTIM)
This company encompasses Good Times Burgers & Frozen Custard and Bad Daddy's Burger Bar.
It is a popular restaurant penny stock opportunity.
This company was started in the 1980s in Boulder, Colorado.
This restaurant is best known for its American cuisine of burgers, fried side dishes, and desserts such as milkshakes and frozen custards.
Since they routinely trade under $5 per share, they are a penny stock.
Good Times Burgers & Frozen Custard only has around 36 institutions.
These institutions are based in the states of Colorado and Wyoming.
Good Times Burgers & Frozen Custard is intelligent and creative at drawing in crowds.
For instance, Good Times Burgers & Frozen Custard promises to use locally sourced ingredients in its meals.
Likewise, the company takes great pride in selling items from other restaurants to improve its exposure.
While Culvers and Shake Shack offer nationwide competition, Good Times fans prefer to support local businesses.
Currently, the market capitalization for Good Times is over $57 million.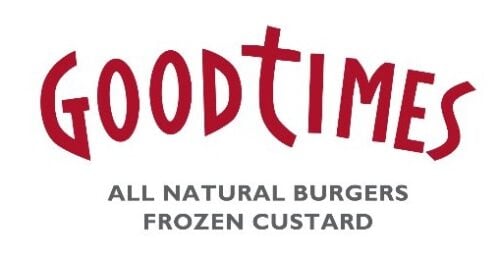 Best Food Delivery Stocks
Uber (NYSE: UBER)
One of the first, largest, and most popular companies that exist in the food delivery stock market is Uber.
Or, to clarify, it's a subsection of Uber Eats.
Founded in 2009 by buddies Travis Kalanick and Garrett Camp in San Francisco, California, Uber is a company that is constantly breaking ground in the delivery business.
A person can get a quick ride with Uber from one destination to another, and their belongings, shopping, and meals can too.
Uber has multiple subsidiaries, including:
Uber Freight, for shippers and carriers

Uber Business, for workplaces to get their workers and clients everywhere they need to be with everything they need

Uber Eats, for restaurants and stores to get their food to their diners

Uber Drive and Uber Ride, for their drivers and their riders
Currently, the market capitalization for Uber stands just over $70 billion.


Should You Buy Fast-Food Stocks?
It's a common fact that most people are always on the go.
And regardless of why you're out and about, everyone needs to eat.
Fast food is convenient, inexpensive, easy, and, most of all, delicious.
In the end, fast food is one of those things that will never go out of style.
And this ongoing popularity and growth means there is plenty of room for traders to make money from the stock.
And there is a variety to choose from.
Just as there are favorite foods for every palate, there is a restaurant stock for every investor.
Keep in mind that trends change, particularly with food.
Recently there has been a huge shift in the consumer diet, for instance.
This shift has moved consumers away from unhealthy food options to more health-conscious choices.
As this change continues, it's important to monitor the restaurant stock market to ensure your favorites are keeping with the times.
Should You Buy Fast-Food Penny Stocks?
For anyone who is unfamiliar with the term "penny stocks" this concept is quite simple.
Penny stocks are shares of stocks that sell for less than $5.
Penny stocks can be a great introduction for a beginner who wants to start getting used to buying and selling stocks.
Although there are many restaurant stocks available today that are doing well on the stock market, most of them are not penny stocks.
In order to do well in the global stock market, companies need to be a trusted global name.
Restaurants create trust and become known globally through franchising.
Should you Buy Food Delivery Stocks?
Everyone needs to eat, but sometimes we can't go out to restaurants to get the food we want to eat.
This concept of food delivery is nothing new, and that means there are plenty of food delivery stocks on the market.
Food delivery stocks are a popular choice for investors large and small.
The onset of the Covid-19 pandemic caused exponential growth of food delivery stocks because customers had to stay home for extended periods.
Many governments imposed restrictions while attempting to slow the spread of the disease and forced restaurants to close their indoor dining options.
These closures directly affected profits, and restaurants turned to food delivery methods to keep their business alive.
Fast-Food Stocks: Final Thoughts
The bottom line is everyone needs to eat.
Whether you favor health-conscious options or you enjoy indulging in nostalgia with junk food, there's a place for you.
And restaurants will always be around to fulfill your desires.
Thus restaurant stocks will always be an excellent stock market investment.
Specific stocks may continuously shift as acquisitions and mergers occur, but unless a company goes fully bankrupt, its stock will always hold some value.
Likewise, a new normal was created from the Covid 19 pandemic, which promises to keep food delivery services alive and thriving.
Fast Food Stocks FAQ
Read on for our answers to the most frequently asked questions about fast-food stocks.
What Is the Best Fast-Food Restaurant to Invest In?
With so many chains under its umbrella, Yum! Brands (NYSE: YUM) is possibly the best fast-food stock to consider investing in.
There are only a handful of publicly traded companies with this many heavy hitters in their network, which could help soften the blow if one fast-food chain underperforms.
At the end of the day, the best stock really depends on what you're looking for in an investment, but Yum! Brands is a great place to start your search.
Is there a Chick-Fil-A Stock?
Chick-fil-A is a privately held food chain that is not currently traded on the stock market. It is owned by the Truett-Cathy family and has an estimated value of $4.5 billion.
Is Burger King Publicly Traded?
Burger King is a popular burger chain that rivals McDonald's.
It is owned with other restaurant stocks by Restaurant Brands International Inc and traded on the NYSE under the ticker QSR.
Is Wendy's on the Stock Market?
Wendy's Co (NASDAQ: WEN) is one of the most popular restaurant stocks available for your investment portfolio.
Is Baskin Robbins Publicly Traded?
Baskin Robbins is part of the Dunkin Brands Group (NASDAQ: DNKN).