Paper is one of the world's most essential products, and many of the world's best paper stocks have been doing very well this year.
Although the world is becoming more digital, there's still demand for a huge range of paper products, including napkins, straws, boxes, and more.
We've rounded up the best paper stocks to add to your portfolio for long-term growth.
Wondering where to buy the paper stocks listed in this article? Check out Webull! Webull is an excellent trading app for both beginners and experienced investors. They don't charge any commission fees, and they'll give you a free stock just for signing up!
Best Paper Stocks To Buy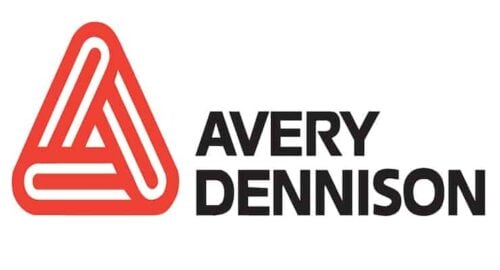 Avery Dennison (NYSE: AVY)
Avery Dennison is a respected manufacturing company with global operations.
They make a wide variety of paper products, but are best known for making adhesive labels and tags.
They also make other office supplies like planners, dividers, and sheet protectors.
They even offer custom printing services.
The company's industrial division makes a wide variety of paper products as well.
These include signs and labels for a variety of different industries.
They also make face masks, which have come in particularly handy during the COVID-19 pandemic.
Avery Dennison stock has been performing very well on the market over the last several months.
Their share price hit a five-year high in mid-April 2021.
With the pandemic slowly drawing to a close, it makes sense that Avery Dennison stock is doing well.
People are returning to their schools and offices, which means they will need to buy paper products to restock.
Avery Dennison is also a reliable dividend stock.
They currently have a dividend yield of 1.25 percent, making it a good choice for income investors.
Investors will want to keep an eye on this financial data to see how it affects the stock moving forward.
However, if Avery Dennison manages to maintain their pattern of beating analysts' consensus estimates, the stock could keep up its steady growth pattern.
International Paper Co. (NYSE: IP)
The International Paper Co. is one of the largest paper manufacturers in the world.
They are based in Memphis, Tennessee. Just like Avery Dennison, they have a very long history dating back to 1898.
They have owned dozens of pulp mills throughout their century-long history.
This company has several subsidiaries, including Temple-Inland and Hammermill Paper Company.
They distribute products worldwide, giving them exposure to various markets.
In recent years, International Paper Co. has focused on sustainability, offering recyclable products like cellulose fibers and their own recycling services.
They also offer many different types of paper, containerboard, and corrugated packaging.
The global threat of climate change has made sustainable products more appealing to both businesses and individual consumers in recent years.
By focusing on sustainable products, International Paper Co. has the opportunity to get ahead of the competition.
International Paper Co. stock has been performing very well over the last few months.
Their shares hit a 52-week high in mid-April 2021, although they have since dropped slightly.
This presents an opportunity for investors to buy the dip in this paper stock.
This company also offers a very high dividend yield, which currently stands at 3.67 percent.
Income investors could enjoy lucrative returns from this stock.
Paper Straw Stocks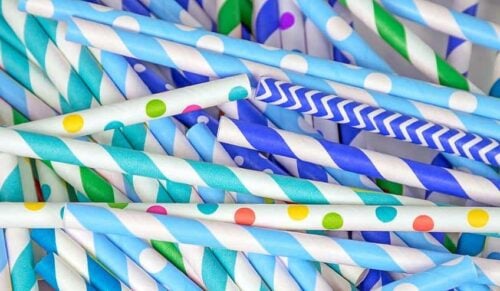 HB Fuller Co. (NYSE: FUL)
While there are several paper companies that make straws, none of them are publicly traded at the moment.
HB Fuller Co. is not technically a paper company, but instead makes premium adhesives that are used in paper straws.
Many governments are taking steps to discourage the use of plastic straws and encourage the use of paper straws instead.
HB Fuller Co. stands to benefit from widespread use of paper straws, because they make a water-based adhesive that is specifically designed for this type of product.
Over the years, this company has been recognized for their eco-friendly practices.
They are committed to creating a range of sustainable products and handling their waste in a safe manner.
Since sustainability is so important right now, this HB Fuller an advantage moving forward.
This stock has been on a strong upward trajectory over the last few months.
It has recently hit a five-year high point and analysts have felt optimistic about the stock's momentum.
Their most recent earnings report was a positive one.
Both revenue and earnings per share numbers were up significantly from last year, indicating that the company has bounced back from the pandemic.
Some analysts have been concerned about this stock's explosive growth, worrying that it has already hit its peak.
Waiting for a dip might be the right move here so you can pick up shares at a slightly discounted price.
Paper Company Stocks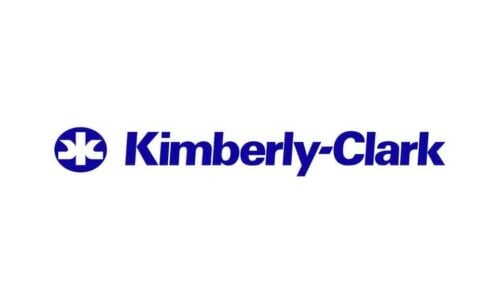 Kimberly Clark Corp. (NYSE: KMB)
Kimberly Clark is one of the world's largest manufacturers of consumer paper products.
They are known for making tissues, toilet paper, and feminine hygiene products.
They also make products for the scientific and medical industries.
This company has a very long history dating back to 1872.
They originally started off as a paper mill in Wisconsin, although they quickly expanded into other states and eventually into international markets.
This stock is a great play for uncertain economic times.
This is because the products they make are considered essentials, and demand won't go down just because of a recession.
They also sell products to both individual consumers and businesses, giving them multiple streams of income to rely on.
Kimberly Clark is also an excellent dividend stock.
They currently have a yield of 3.28 percent, and actually raised their dividend payout because they were so financially successful in 2020.
If you're looking for a reliable long-term investment as well as a stock that can generate consistent income, Kimberly Clark could be a good pick for you.
Domtar Corp. (NYSE: UFS)
Domtar is a paper and pulp production company based in South Carolina.
They are known for being the largest producer of free-sheet paper in the United States.
Most of Domtar's paper products cater to businesses.
These include papers for printing and publishing as well as standard office papers.
As workers slowly make their way back into the office, we can expect to see demand for these products increase.
Domtar also makes personal hygiene products. These include diapers and adult incontinence products.
Demand for these products usually stays at the same level regardless of current economic conditions, which makes them a good steady source of income for Domtar.
Investors seem to be excited about Domtar right now.
Their stock has grown significantly in price since the beginning of 2021, and it may continue to push even higher.
This stock also has a very high dividend yield to sweeten the deal. Right now, their dividend yield stands at 4.89 percent.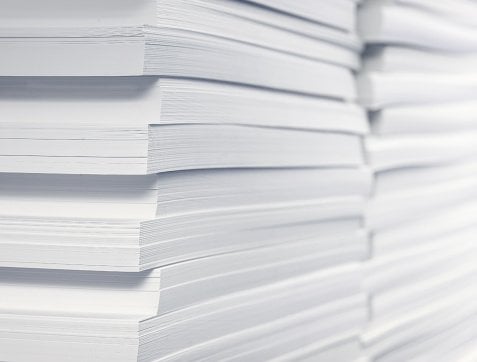 Paper Penny Stocks
IT Tech Packaging (NYSE: ITP)
IT Tech Packaging is a paper company based in China. Most of their products use recycled paper.
Much of their business comes from printer paper and corrugating paper, but they have also recently expanded into tissue paper products.
This stock had a breakout in February, but share prices have since dropped back down again.
This breakout was likely due to the broader market's interest in Chinese stocks.
Although this stock has dropped in price recently, the market has indicated that they are willing to invest in Chinese companies moving forward.
Investors who are interested in this stock should keep an eye on US-China relations, as they can directly affect stock prices.
As with all penny stocks, investors should be wary of the volatility that can come with low prices and low trading volumes.
However, this could be a good way to invest in the paper industry at an affordable price.
Paper Stocks: Final Thoughts
There are some aspects of the paper industry that are changing as our world becomes more digital.
For example, demand for newspapers, books, and magazines is lower than it once was.
However, there are some parts of the paper industry that are actually seeing more demand.
For example, people are shopping online more often than they used to.
This means that there is an increased demand for paper boxes and other forms of packaging.
Investing in these paper stocks is a good choice for long-term portfolio stability.
Many of the stocks listed in this article have been making paper products for decades and have stable business models.
The paper industry has also been performing very well over the past several months.
As companies are slowly returning to the office, demand for many paper products is starting to go up.
Looking for more interesting investment opportunities? Check out Trade Ideas! Trade Ideas is an innovative software program that uses AI to help you find great stock picks before they rally.