As the coronavirus shutdowns have proved, toilet paper is a true household essential.
Investing in the world's biggest toilet paper companies is a good way to generate good long-term returns.
We've rounded up some of the best toilet paper stocks on the market to add to your investment portfolio.
Wondering where to buy the stocks listed in this article? Check out Webull! Webull is an exciting trading app that is great for both beginners and experienced investors. They don't charge any commissions, and they'll even give you a free stock just for signing up!
Best Toilet Paper Stocks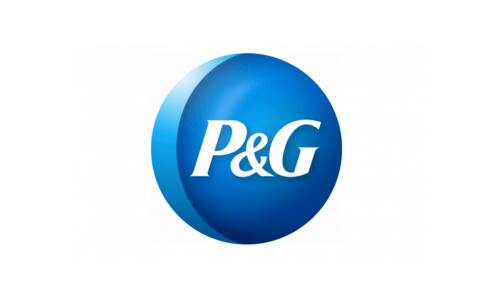 Procter & Gamble (NYSE: PG)
Procter & Gamble is one of the world's largest consumer goods companies.
They make Charmin, one of the world's leading toilet paper companies, known for its softness and thick texture.
The Charmin brand also makes mega rolls and flushable wipes.
Additionally, the company makes several other popular paper hygiene products, including Bounty paper towels, Puffs tissues, Pampers diapers, and Tampax tampons.
In total, Procter & Gamble owns over 60 different consumer goods brands.
Their products are sold globally, and the company now has a market cap of $326.94 billion.
As expected, Procter & Gamble stock did very well during the pandemic, as consumers were more reliant on their home and personal care products than ever.
Their stock price hit a high point in December after months of steady growth but then dipped slightly despite good sales numbers.
However, this dip presents a good opportunity for investors to buy this valuable stock at a relatively affordable price.
Right now, their price-to-earnings ratio is relatively low, at 25.09, which indicates that the stock could be undervalued relative to their financial strength.
Additionally, P&G has a strong dividend yield of 2.38 percent.
This makes them a smart choice for income investors.
The company is highly profitable and has plenty of free cash flow at the moment, and they also have a long history of increasing their dividends.
P&G shares are already starting to go up again.
Now is a good time to buy this value stock before it gets more expensive.
Walmart (NYSE: WMT)
One of the best ways to capitalize on the ongoing demand for toilet paper is to invest in the stores that sell it.
Walmart has one of the most successful private label toilet paper brands in the US.
Walmart has been fairly successful this year despite the pandemic.
They offer a huge variety of everyday essentials at very low prices, which is particularly appealing during a recession.
The company also has a very efficient business model, which has helped them stay afloat through economic ups and downs.
They've designed their stores to keep operating costs low.
They're also expanding their e-commerce offerings to keep up with current demand.
Walmart shares consistently went up in price throughout 2020. However, they started to dip in late February as the broader market constricted.
With such a long history of success, it seems like it's only a matter of time before Walmart stock starts to increase in price again.
They consistently reinvest in their business to keep up with new trends and make their products accessible.
Right now, Walmart has a dividend yield of 1.65 percent. This makes it even more attractive as a long-term investing option.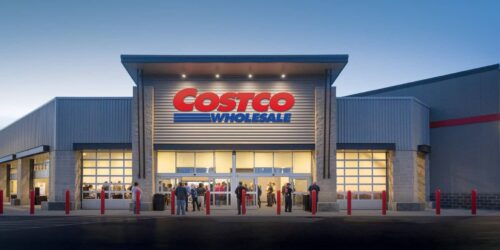 Costco (NASDAQ: COST)
Costco is another retailer that is known for selling toilet paper.
At the beginning of the pandemic, many consumers turned to Costco to get their toilet paper in bulk.
Costco's store brand, Kirkland, makes bulk packs of toilet paper.
You can also buy other brands of toilet paper and tissues in bulk, such as Scott and Kleenex.
This company has a very unique business model that helps them stand out from other retailers.
They generate a substantial portion of their revenue from subscription fees, which helps keep their revenue stable.
Costco stock dropped in early March as a result of a lackluster earnings report.
While their revenue growth was solid, they missed analysts' estimates overall.
Much of this was driven by volatility in oil prices, which affected Costco's gas sales.
However, their sales growth was strong, and they posted particularly good results from their e-commerce operations.
Their stock price is already starting to rebound from this dip.
Costco has proved this year that they can deliver good long-term results.
This may be a good way to benefit from ongoing demand for toilet paper and other consumer products.
Toilet Paper Company Stocks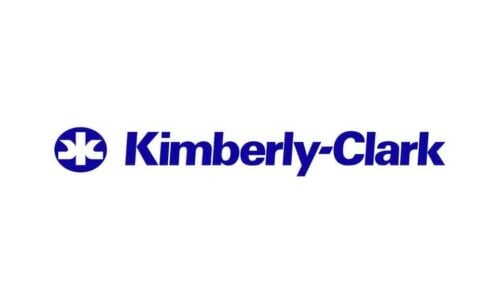 Kimberly Clark (NYSE: KMB)
If you're looking for a toilet paper pure play stock, Kimberly Clark may be a stock to consider.
They make some of the most well-known brands of toilet paper, including Scott and Cottonelle, as well as Kleenex tissues, Huggies diapers, and Kotex tampons and pads.
Kimberly Clark also makes paper products for businesses, including professional wipes and other public hygiene products.
They also sell their Scott and Kleenex products in bulk for businesses.
The company sells their products to both businesses and individual consumers.
This gives them multiple streams of income. They sell their products in hundreds of countries around the world as well.
Kimberly Clark stock climbed steadily through 2019 and 2020.
They implemented a restructuring program in 2018, which helped them cut back on expenses and maintain financial stability.
The coronavirus pandemic and the increase in demand for toilet paper helped their finances even more.
The company's last few earnings reports were less than stellar, as they were outpaced by competitor Procter & Gamble.
Their stock price dropped dramatically as a result, but there are still several key reasons why you might consider investing in Kimberly Clark.
First, the company has been around for nearly 150 years, and many of their brands are trusted household names.
While pandemic-related demand is slowing down, these brands shouldn't be going away anytime soon.
Additionally, Kimberly Clark pays a huge dividend.
Right now, their dividend yield is 3.35 percent, which means it could be a great choice for income investors.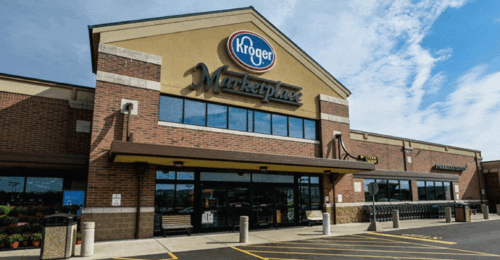 Kroger (NYSE: KR)
Kroger is another huge retailer where consumers buy toilet paper.
They currently run 17 different chains of stores, including their namesake Kroger stores, Ralph's, Smith's, Fred Meyer, Food 4 Less, and more.
Between all of their brands, Kroger is the largest supermarket in the US, with thousands of locations.
They sell their own store brand of toilet paper as well as several other name brands.
Kroger shares have performed very well in 2020 and 2021.
Consumers have been spending more time at home and buying their essentials directly from the grocery store.
Despite steady share growth over the last few months, Kroger stock appears to be very cheap right now.
They have a low P/E ratio of just 9.88, which means that the stock could be undervalued.
Additionally, Kroger stock comes with a very strong dividend yield. Right now, their dividend yield is 1.94 percent.
If you're looking for steady long-term returns as well as a hefty dividend income, Kroger could be a stock worth adding to your portfolio.
Toilet Paper Penny Stocks
IT Tech Packaging (NYSE: ITP)
IT Tech Packaging is a Chinese company that makes toilet paper as well as other paper products.
Some of their other products include paper face masks, printer paper, and packaging paper.
The company uses recycled paper as their primary material.
Global climate change has become an increasingly pressing issue over the past few years, and many consumers are looking for ways to become more environmentally friendly.
This gives IT Tech Packaging a unique advantage.
Right now, IT Tech Packaging trades at just $0.66 per share, making it a true penny stock.
Investors should always be cautious when investing in penny stocks, as they can be quite volatile.
However, if you're looking for an affordable way to invest in toilet paper, this could be a stock to look out for.
Should You Buy Toilet Paper Stocks?
Companies that make toilet paper and other consumer goods tend to do well even in a recession.
This is because consumers aren't going to stop buying toilet paper, even if their budget is restricted.
We saw this play out at the beginning of the COVID-19 shutdowns last year.
Governments were talking about shutting down public-facing businesses, and we weren't sure exactly how long it would last.
As a result, consumers started stocking up on toilet paper in huge quantities.
This caused a toilet paper shortage throughout the US as manufacturers weren't able to keep up with demand.
Eventually, supply and demand returned to normal.
However, this illustrated the importance of consumer goods like toilet paper during a global crisis.
Even as other stocks were struggling, toilet paper companies were doing well.
This is a pattern that will likely happen again in future emergencies and recessions.
This is why toilet paper stocks make such a safe long-term investment.
Looking for even more great investment opportunities? Check out Trade Ideas! Trade Ideas is an innovative software program that uses AI technology to help you find smart new stock picks without the hassle.
Toilet Paper Stocks: Final Thoughts
Toilet paper is an essential product that is always in demand.
Investing in toilet paper stocks is a smart move for slow and steady portfolio growth.