Geothermal energy is on the rise, both literally and figuratively. While used sparingly in the past, companies invested in the power source are in a prime place for growth. But what are the best geothermal stocks to buy now? This article covers the top six.
Best Geothermal Stocks
Eversource Energy (NYSE: ES)
Eversource Energy serves the greater New England area with electricity, gas, and water.
The company dates back to the mid-19th century and today is a mesh of several acquisitions to supply energy to the area. It currently provides power to more than 4.4 million inhabitants.
With a focus on sustainability, the team is committed to having carbon-neutral operations by 2030. Among other initiatives, Eversource is in the process of piloting a geothermal energy sector.
This system uses wells, pipes, and pumps to move heat from one place to another. Heat is pulled from the ground in cold winters and pumps heat into the ground in hot summers.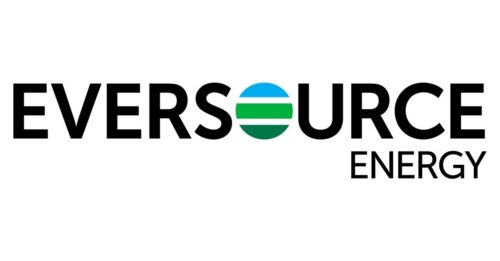 The same technology can also produce hot water.
Eversource is introducing this program to eastern Massachusetts and is covering all costs for residential customers interested in signing up. Assuming all goes according to plan, the company will expand to other areas in the near future.
Share prices have been a bit volatile this year, but Eversource Energy has a solid foundation to stand on. Its market cap floats near the $30 billion mark, and revenue has significantly increased throughout 2022.
There's also a 3.08% dividend paid out to shareholders. Eversource's geothermal energy initiative is just one of many innovative projects that could send share prices through the roof.
Chevron Corporation (NYSE: CVX)
Chevron has over 140 years in the energy sector, starting in the oil industry in the late 1870s.
Today, the company has a hand in exploring, producing, and refining oil and natural gas in strategic locations worldwide. It also handles its own trading and transportation department to help control costs.
Moving forward, Chevron is dedicated to becoming less reliant on carbon. Teams are working hard to generate electricity through geothermal energy production among available options.
Chevron has partnered with Baseload Capital to develop geothermal energy in the United States. These companies have identified a location in Nevada that is already well-known for geothermal power to begin operations.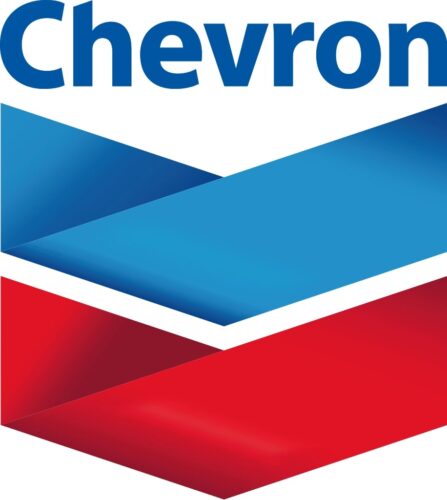 A similar collaboration with Japanese company MOECO seeks to unlock Japan's latent geothermal energy potential.
MOECO is no stranger to geothermal energy, and this group effort should bring power to even more homes and businesses. Chevron's share prices have seen a relatively steady climb throughout 2022.
The energy producer hopes its many innovative methods will continue this positive momentum. Financial numbers are wowing investors, with revenue up more than 50% each quarter.
A 3.34% dividend yield sweetens the pot that much more. Chevron looks like a solid long-term play both now and well into the future.
Ormat Technologies (NYSE: ORA)
Ormat Technologies is a firm believer in renewable energy and is one of the leaders in the field.
With nearly 60 years in business, the company also helped pioneer clean energy sources. As pure-play, Ormat Technologies only works in recovered energy generation and geothermal energy.
One of its more effective strategies involves harvesting waste heat from industrial customers. It then converts these emissions to consumable power to sell on the grid.
Geothermal power, though, is Ormat's strongest suit. The company leads the way in the worldwide exploration, development, and building of geothermal power plants.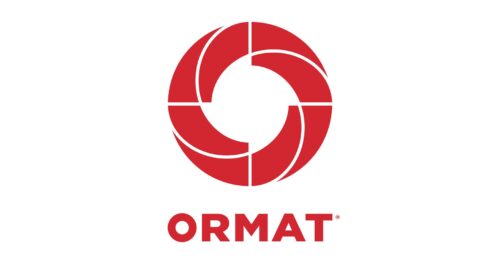 Ormat Technologies adapts to meet the energy needs of different environments with a presence in over 30 countries. Ormat controls much of the supply chain process as a vertically integrated structure.
It also has a large energy storage segment designed to hold geothermal, wind, and solar power alongside other renewable electricity sources.
Success with geothermal power plants has translated to stock price gains. In a struggling market, shares are up on the year and appear to trend upwards.
Ormat's clean energy solutions consistently bring in double-digit revenue increases. A healthy business model also allows a modest dividend payout every quarter.
Polaris Renewable Energy Inc. (OTC: RAMPF)
Formerly known as Polaris Infrastructure, Polaris Renewable Energy is another key player in clean energy.
It harvests this clean energy from three unique sources. Three hydroelectric projects in Peru are fully operational and provide power to much of the region.
The oldest hydroelectric setup has been running since 2015. A recent purchase in Ecuador will extend Polaris's hydroelectric business to a new part of the continent.
In March 2022, Polaris closed on a deal with a Panamanian developer to build, own, and operate solar power plants in the country. This initial project is helping lay the groundwork for future endeavors in the area.

Polaris's third clean energy source comes from Nicaragua's geothermal power projects.
Polaris has been providing energy from geothermal resources for nearly 20 years through a subsidiary. Operations here seek to generate electricity to meet the country's energy requirements as part of an ongoing contract.
Share prices may have dropped since the beginning of summer, but that's no reason to rule Polaris Renewable Energy out. Despite a downward trend, analysts color Polaris Renewable Energy a buy for the coming months.
Forward momentum from recent acquisitions should help catapult the company to a better place. If that wasn't enough, Polaris shows its financial strength through a 4.25% dividend yield.
Climeon AB (publ) (OTC: CLMOF)
Climeon understands that one company's waste is another company's treasure.
Founded in Sweden, Climeon received its first order in 2015 and now works with companies worldwide. The company's process involves turning emissions into usable energy with its heat power systems.
As various industries expel heat, Climeon transforms this excess into clean, carbon-free electricity. It capitalizes on marine operations, power stations, industrial processes, and geothermal energy from the earth's core.
The energy systems use a combination of heat and a cooling system to generate electricity. Unlike other avenues, geothermal energy has the potential to deliver clean electricity constantly.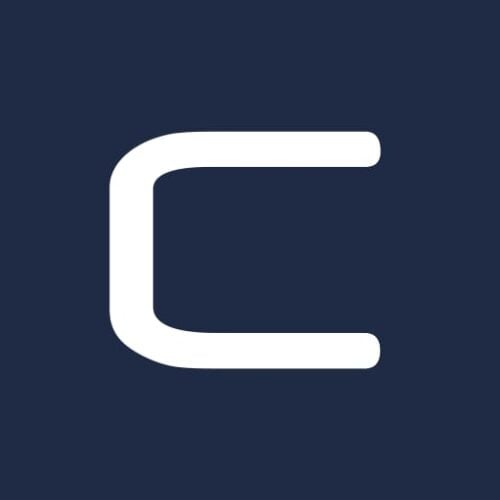 Geothermal energy systems also take minimal time to set up.
Each unit is modular and customizable to the needs of the business or location. This typically results in an environmental payback in less than two weeks.
At present, you can pick up shares of Climeon stock for just pennies on the over-the-counter market. Investors should expect some ups and downs when trading with any penny stock.
A somewhat low market cap may limit some liquidity, adding to overall risk. Still, we like the company's prospects and believe the upward potential is there.
Berkshire Hathaway Inc. (NYSE: BRK-B)
Berkshire Hathaway is a massive conglomeration with interests in many areas.
Headed up by Warren Buffet, Berkshire's main claim to fame is insurance. Alongside its own dealings, Berkshire Hathaway also owns GEICO and General Re.
Many of its subsidiaries extend beyond those walls, dealing in industries such as confectionary, home furnishings, retail, and energy. Berkshire Hathaway's energy department invests heavily in renewable sources of power.
A majority of this business goes to wind and solar. However, the company has an up-and-coming presence in hydro and geothermal energy.

It owns and operates ten facilities in California, producing energy solely from natural steam sources. Berkshire uses geothermal technology to access this underground power to bring hot pressurized air to the surface.
With so much success, Berkshire Hathaway's class A shares now sell more than $450,000. The introduction of class B shares allows investors to buy whole shares for a more budget-friendly amount.
That said, even BRK-B stock hovers around the $300 mark. Share prices saw ups and downs in 2022, looking to end the year near where they began.
Considering the state of the market, many investors should be pleased with this outcome. All signs point to BRK-B remaining a solid investment opportunity for the foreseeable future.
Are Geothermal Stocks a Good Investment?
Geothermal stocks have the markings of a good investment.
Renewable energy is a promising venture both now and well into the future. Homes and businesses stand to save considerable money by switching to these other means of power generation.
Government mandates may push these types of energy as countries look for more sustainable sources. Companies working in those areas will likely grow as these options become more spotlighted.
Wind and solar businesses are already making an impact in terms of power consumption. However, geothermal energy is still in the process of bursting to the surface as a viable option.
Power plants for harvesting geothermal energy are currently few and far between. Technology for powering homes with geothermal is still somewhat new.
If geothermal energy takes off, as many predict, investing now leaves plenty of room for upward momentum. Many geothermal power companies create alternative energy sources to help with any volatility.
We feel any of the stocks captured here can take full advantage of this industry waiting to burst.
Frequently Asked Questions (FAQ)
Are there any publicly traded geothermal companies?
There aren't many publicly traded geothermal companies, but they do exist. This article has six of the most promising companies generating geothermal energy on various scales.
Is geothermal better than solar?
Solar and geothermal energy each have pros and cons as power providers. For instance, geothermal has some limitations on what it can heat, but solar power directly relies on the sun.
Is geothermal cheaper than electric?
Geothermal energy can save a significant amount on costs over electricity from oil or natural gas. Geothermal heat pumps are costlier than natural gas but can save money in the long run.
Which stock is best for renewable energy?
Renewable energy goes beyond geothermal, opening up lots of potential for good stocks. In addition to the companies listed here, tickers like First Solar (NASDAQ: FSLR) and Nextera Energy (NYSE: NEE) also look good.
What is the future potential for geothermal?
Geothermal energy is expected to play a major role in power production in the future. Estimates indicate it could increase 26-fold by the year 2050.