Renewable energy initiatives are rising, and real estate investment trusts are capitalizing on profit potential. With that said, what are the best renewable energy REITs to buy now? These six listed below should be on your radar.
Best Renewable Energy REITs
Kimco Realty (NYSE: KIM)
Kimco Realty owns and operates open-air, grocery-based shopping centers. It is the largest publicly-traded company in this space, founded in 1958.
The REIT targets large suburbs in major metropolitan markets, especially along the coast and in Sun Belt cities. Tenants tend to focus on essential goods made daily for freshness purposes.
Kimco currently has a hand in 526 shopping centers in the United States, representing 91 million square feet of leasable space.
For several years, Kimco has led initiatives to expand its ESG commitment.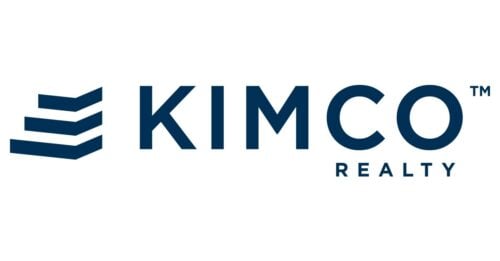 In 2021, it commenced five separate projects to install rooftop solar panels on shopping centers in New York and Massachusetts.
These buildings are only the latest in Kimco's renewable energy program spanning the region. In November, Nareit declared Kimco a leader for outstanding sustainability practices.
Saving the world aside, Kimco continues seeing increased revenue numbers yearly. It earned over $433 million from its properties during the third quarter alone.
As a REIT, the company typically sees gradual gains over long periods. However, share prices are down slightly in our bearish market.
Currently, shareholders can partake in a 4.14% dividend yield.
Related: The 8 Best Mortgage REITs To Buy Right Now!
Iron Mountain Inc. (NYSE: IRM)
Iron Mountain is an information services company categorized as a REIT. It provides several services revolving around the storage of documents.
The REIT helps optimize workspaces, relocating paperwork to secure facilities in various sites worldwide.
It has a fleet of trucks to pick up and move essential documents to its locations.
In addition to physical information, Iron Mountain also performs digital services. With several data centers, it can similarly store digital files offline or on the cloud.
All this information currently goes to one of 21 data centers on three continents managed by the company.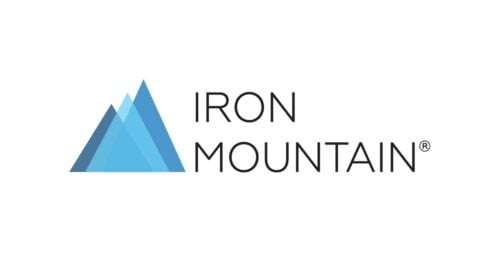 From a sustainability standpoint, Iron Mountain runs its properties entirely off renewable energy sources. Since 2017, the company has covered each data center with solar panels.
It boasts some of the largest solar installations in the country.
Despite a shaky stock market, IRM has beaten the odds. Up nearly 700% since inception, share prices have climbed 12% since last year.
Solid financials and a robust business structure play a significant role.
Throughout 2022, revenue remains up around 15% from last year's numbers. It's able to pay out 4.71% dividends from profits.
Considering customers rent space to hold documents, Iron Mountain doesn't have to deal with tenant demands or the maintenance that comes with other real estate types.
Hannon Armstrong Sustainable Infrastructure (NYSE: HASI)
Hannon Armstrong Sustainable Infrastructure fills a unique niche solely dedicated to investments in climate solutions. It provides capital to assets developed by companies leading the charge in energy efficiency and renewable energy production.
The REIT currently has over $9 billion in managed assets, seeking to make a positive climate change while bringing in returns.
With over 30 years in the business, Hannon Armstrong takes the renewable energy sector seriously.
In 2019, Hannon Armstrong partnered with solar energy company SunPower to safe harbor over 200 megawatts of solar power. The REIT also works with the University of Iowa to operate and maintain its sustainable energy system.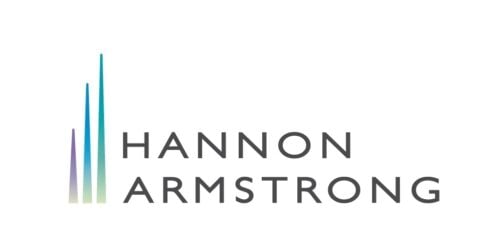 Renewable energy projects cross community lines in several US markets. Some even dip into the residential sector through carefully crafted leases.
Hannon Armstrong also picks up opportunities with onshore wind energy.
While renewable energy is important to Hannon Armstrong, its influence doesn't stop there. Many investments also target carbon emissions both directly and indirectly.
All these initiatives have led to a 65% jump in revenue for the third quarter of 2022. With valuations in the $50 range, HASI has the potential to be a good buy.
The cherry on top is a healthy 4.87% dividend yield.
Related: The 6 Best Farmland REITs To Buy Now
Prologis Inc. (NYSE: PLD)
Created from a merger in 2011, Prologis is in the business of logistical real estate. It is the largest industrial REIT and one of the world's biggest real estate investment trusts.
The REIT owns and operates industrial properties other companies use for supply chain and storage. Over 5,000 buildings fall under Prologis's watch, encompassing more than a billion square feet.
To meet customers' needs, Prologis performs build-to-suit developments to bolster its increasing number of clients.
Prologis also manages a large fleet of vehicles to transport products as needed to desired locations.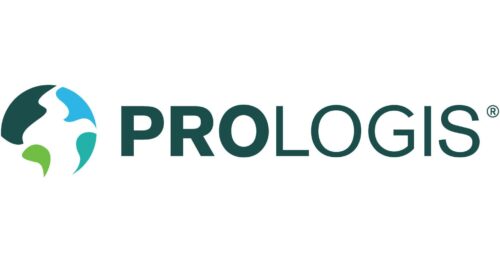 Even with such a large footprint, Prologis always looks for new targets.
In October, it purchased Duke Realty, a similar industrial REIT valued at nearly $23 billion.
A long-time leader in solar power, the Prologis SolarSmart initiative relies on renewable energy to bring power to facilities. It passes off savings to customers willing to make use of this technology.
Prologis brings in more than $1 billion in revenue each quarter through its large-scale operation. Although share prices are down this year, the REIT is primed to see growth when the market turns around.
In the meantime, investors can enjoy a 2.9% dividend yield.
American Tower Corp (NYSE: AMT)
American Tower is a leading provider of wireless communications infrastructure around the world. Its reach touches 25 countries on six continents, with over 223,000 global sites.
Founded in 1995, the REIT owns and operates the towers other companies use to transmit data from point A to B. The desire for expansion led to the addition of operations in the Asia-Pacific region in 2021.
American Tower isn't afraid of acquiring new communication sites to remain a world leader. It crossed the threshold into the Fortune 500 list four years ago and has not looked back.
The very fact that American Tower builds and shares towers with several companies speaks to its energy reduction measures. This way, data providers don't have to use up green space building towers of their own.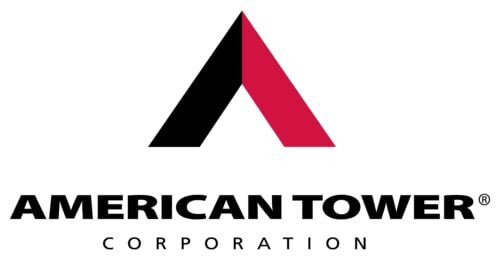 Solar energy is also a big deal for the company. Among other renewable energy projects, American Tower has converted much of its headquarters' energy to power from the Sun.
Investors will like American Tower's business model as well. Apart from the downturn in 2022, share prices have seen straightforward gains.
At 2.67%, AMT's dividend yield is nice for some passive income.
Digital Realty Trust Inc. (NYSE: DLR)
Digital Realty Trust brings forth various digital solutions through numerous data centers.
Through state-of-the-art technology, the REIT creates fit-for-purpose solutions for big industry names and makes the world much smaller.
Alongside global connectivity, Digital Realty offers storage solutions and serves as a digital meeting place for companies and data. Its 300+ data centers span 25 countries on six continents to meet business needs.
The most recent expansion took place in South Africa through the acquisition of carrier-neutral data center Teraco.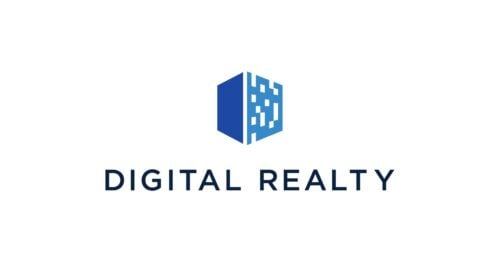 Digital Realty Trust strives to meet the renewable energy needs customers are looking for. To this end, the REIT uses an ever-increasing amount of hydro, wind, solar, and biomass power.
Its European campuses are already 100% renewable, and Digital Realty is making great strides in the US.
The company currently sits on the EPA's top 100 list for buyers of renewable resources.
While share prices trend downward, Digital Realty Trust lays the groundwork for long-term income potential.
Solid cash flow has allowed DLR to increase dividends for 17 consecutive years and is still strong. At present, the company pays out a quarterly 4.41% yield.
Are Renewable Energy REITs a Good Investment?
With countries focusing more on green energy, renewable energy REITs could make for a great investment.
There are many incentives for REITs to use clean energy from government organizations. Plus, the price of renewable energy continues to drop.
This puts them at a competitive advantage if they have extra cash to move around, which is also a blessing for investors.
Many REITs also invest in carbon reduction and social sustainability methods to stay ahead of mandates. If a government drops the hammer on going clean, these REITs won't have to scramble.
REITs themselves are a great way to diversify a stock portfolio. They're known for high dividends, thanks to a minimum of 90% taxable income that must go to shareholders.
The wide range of properties each REIT owns and operates typically covers multiple regions. This provides stability when particular economies or industries falter, and others remain strong.
Historically, REITs also have the potential for slow growth over the long term.
As with any investment, be sure to do your research before jumping in.
Frequently Asked Questions (FAQ)
This FAQ serves to answer some of the most popular questions about renewable energy REITs.
Is Solar a Good Investment in 2023?
The solar industry continues to become more affordable for residential and commercial sectors. As governments offer incentives, solar companies will likely see growth.
Are REITs Still a Good Investment in 2023?
REITs remain a sound investment thanks to long-term potential for growth and high dividend yields. Even in slow market conditions, REITs hold strong against volatility.
What are the Best Renewable Energy REITs to Invest in?
Our list above captures the best renewable energy REITs at present. Check-in periodically for updates as situations change.
You might also like:
These Are The 9 Best High Yield REITs For Income To Buy Right Now!
These Are The 10 Best Residential And Apartment REITs To Buy For Income!