In comparison to many other asset classes, the real estate market has held up quite well in 2020.
That said, real estate investment trusts have lagged behind the S&P 500.
This is largely due to the poor performance of commercial REITs, especially those with ties to the hospitality or travel industries.
The economy is finally starting to improve, and we can expect to see REITs recover over the next six months.
In this article, we'll discuss some of the best high yield REITs that generate lucrative dividends as well as great returns for investors.
Investors looking for regular passive income will find dividend-friendly real estate investment trusts to be a great option.
Since governments are slowly releasing the coronavirus vaccine over the next few months, we can expect to see these REITs start to bounce back.
As travel restrictions loosen and businesses can reopen, the real estate market will start to see more activity.
Do high yield REITs sound exciting to you? Check out Trade Ideas. Trade Ideas' AI-based software helps you find great investment opportunities without any of the hassle.
Best Real Estate Investment Trusts For Income
National Retail Properties (NYSE:NNN)
National Retail Properties primarily owns and operates high-quality properties that are also subject to NNN Leases.
In NNN leases, tenants do not pay expenses like real estate taxes, maintenance, and insurance.
The landlord pays these costs instead.
Based in Flordia, National Retail Properties owns a portfolio of over 3,000 properties constituting 32.5 million square feet.
The company's properties are also regionally diversified.
The majority of their properties are in Texas and Florida, which compose 17.6% and 8.8% of their portfolio respectively.
Their portfolio of properties also extends across 37 different retail industries.
The majority of their holdings are convenience stores, quick-service restaurants, and automotive service providers.
National Retail Properties is on our list for their high dividend yield, coming in at 5.29%.
Their dividends have grown for the past 31 consecutive years.
The company has struggled on the market since the coronavirus pandemic hit.
Their shares are currently trading at about half of what they were in March.
With shares trading at just over $39, now is a great time for those looking to invest to add National Retail Properties to their portfolio.
Now is a great time to grab this REIT while it's down!
Stag Industrial, Inc. (NYSE:STAG)
Founded in 2010, Stag Industrial is a real estate investment trust focused on single-tenant industrial properties in the United States.
They compete directly with Prologis in the industrial REIT sector.
Stag Industrial isn't as large as Prologis, but they do have much higher dividend payments.
Stag Industrial operates 462 buildings across 38 states.
With a market capitalization of $4.86 billion, this is a wonderful selection for investors seeking a balance of income and growth.
Stag Industrial has a dividend yield of 4.72%.
Stag made up for their March market losses quite quickly, reaching their highest trading price in history by August.
Industrial properties have been in high demand this year, as they are crucial to eCommerce businesses.
We can expect to see solid returns from Stag over the next few years, making it a great buy right now.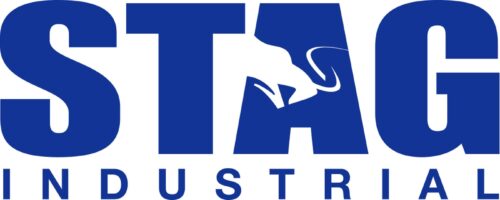 Regency Centers Corporation (NASDAQ:REG)
Based in Florida, Regency is one of the largest shopping center operators in the country.
Most of their properties have grocery stores as anchor tenants.
The company's portfolio includes 415 properties equating to 56 million square feet of base rent space.
80% of the company's properties have a grocery anchor, with 20% of annual base rent stemming from these grocery stores.
This has been critical for the REIT, since stay at home orders have had a negative effect on specialty retail performance.
Grocery stores have continued to thrive since they are an essential business, and people are staying home and cooking more often.
Regency Centers has a current dividend yield of 5.04%.
While their shares have gone up since March, they still haven't returned to their pre-pandemic performance.
Since they are trading at very low prices, there's potential for big returns once the economy recovers from the coronavirus pandemic.
When that will be is anyone's guess, but we can expect to see share prices go up once retail stores are allowed to fully reopen.
Ready to build your portfolio? With Public.com you can follow other investors, discover companies that are inline with your beliefs, and invest into stocks and crypto with very little money! What are you waiting for? Check out Public Now!
Crypto Alert
I'm A One Percenter
It doesn't matter if you have $500 or $5 million.
Here's what I recommend you do with your money right now.
ATTENTION: The following video is a serious financial warning from one of America's richest men. He believes this event will make the rich even richer while financially affecting countless others and fan the flames of social protest.
It's free to watch and by doing so I believe you'll be ahead of everyone else struggling to understand what is really going on. I hope you take advantage of this opportunity!
Click Here For All Of The Details
We earn a commission if you click this link and make a purchase at no additional cost to you.
Best High Yield REITs For Income
W.P. Carey Inc (NYSE:WPC)
W.P. Carey is a REIT that owns net-lease, high-quality properties for single tenants.
Net-leases pass the majority of the property-specific expenses onto the tenants, which become contractual obligations.
Realty income from these properties is more predictable and reliable, essentially guaranteeing good realty income.
W.P. Carey has 1,216 properties across the US and Europe, with 352 tenants in industrial properties, warehouses, and offices.
W.P. Carey maintains a very high occupancy rate at 98.9%, with an average lease term of 10.7 years.
In the third quarter of 2020, W.P. Carey saw dividend increases for the 78th consecutive quarter.
The REIT has a current dividend yield sitting right at 6.28% making it one of the most lucrative high yield REITs on our list.
W.P. Carey is slowly starting to recover from the market crash in March 2020. Since W.P.
Carey maintains properties in a wide range of industries and locations, they have the diversity to weather this economic storm.
As they continue to grow, W.P. Carey intends to invest in new properties in 2021, which should help to fuel continued growth as the economy reopens.
National Health Investors, Inc. (NYSE:NHI)
National Health Investors is an REIT that focuses on the healthcare industry.
The company invests in retirement communities, specialty hospitals, medical office buildings, and skilled nursing facilities.
National Health's portfolio includes 243 properties across 34 US states.
Surprisingly, their market performance has dropped over the past year, but they've managed to keep their dividends high.
As baby boomers enter retirement, there will be increased demand for senior services and medical care.
This bodes well for National Health Investors.
With a dividend yield of 6.55%, National Health Investors is one of the best high yield REITs on our list.
The company was able to increase their dividends in 2020 as a result of high occupancy and rent collection rates in the third and fourth quarter.
National Health Investors has a low debt ratio and extremely high liquidity, which gives them an excellent balance sheet.
Although their shares aren't performing particularly well right now, there's plenty of potential for a rebound.
Now is a great time to grab this high dividend stock while it's cheap!

Acadia Realty Trust (NYSE:AKR)
Founded in 1964, Acadia Realty Trust has the highest dividend on our list of REITs to buy.
Acadia invests in strip malls, which unsurprisingly resulted in poor stock performance in 2020.
The company owns commercial real estate in 23 states, with their largest tenant being Target Corporation.
Since this real estate sector has struggled since March 2020, Acadia shares are currently at a ten-year low.
However, this stock has an incredible dividend yield of 7.3 percent, which balances out their poor returns this year.
When the pandemic comes to a close, there's potential for huge returns as well as another dividend increase.
Experts are predicting substantial growth for this REIT over the next year.
Best Cheap REITs For Income
UMH Properties Inc. (NYSE:UMH)
UMH is a residential REIT that invests in communities of manufactured homes.
The company operates 124 communities and 23,4000 manufactured homes. Their portfolio extends across eight US states.
They acquire communities that have been underperforming and transform them into viable moneymakers.
Many families are downsizing their homes at the moment because of economic hardships.
Manufactured homes provide an affordable housing solution for many people.
Multi-family housing REIT selections have struggled through the pandemic, UMH has actually done quite well.
UMH Properties is the cheapest REIT on this list.
They currently trade at just above $15 per share and pay a dividend of 4.77 percent.
Industry experts predict that dividends will increase in 2021.
UMH is a very cheap buy, so it could be a great way for investors to diversify their portfolios.
The stock has been on a slow upswing, and there's plenty of potential for that growth to continue.
Corporate Office Properties Trust (NYSE:OFC)
Corporate Office Properties Trust is a high-security office REIT that leases to a variety of government entities and contractors.
The company is one of the highest performing office trusts.
Their performance hasn't been negatively impacted by work from home mandates this year.
This is because they still maintained high rent collection rates through 2020.
Roughly 88% of the company's rent stems from data and data information technology tenants, which bodes well for the future.
OFC has a current dividend of 4.21%, which in combination with a low trading price of $26.11 makes it a wonderful buy.
The company has largely made up for its March losses and will continue to show growth as they lease the properties to high-quality long term tenants.
As the stock market picks up again, dividend payers like OFC will be a wonderful long term investment, especially with their involvement in the tech space.
LTC Properties, Inc. (NYSE:LTC)
LTC Properties is another REIT that invests in senior housing and health care.
Of their properties, LTC is split approximately 50/50 between senior housing and skilled nursing facilities.
LTC properties extend across 27 states, with over 180 properties and 29 operating partners.
This REIT is on a slow upswing and should soon return to its pre-pandemic performance.
They're currently trading with just above $40 per share.
They currently offer 5.6 percent dividends which provide ongoing income.
LTC provides a great opportunity for growth as baby boomers start to retire and need long-term care.
Stock Advice That Beats The Market!
Stock Advisor's recommendations
have beaten the market over the past 19 years. Tired of picking losers?
Stock Dork readers can join for only $99 a year!
Check out Stock Advisor today!
Should You Buy REITs For Income?
Retirement experts recommend using no more than 5 percent of your savings in the first year.
To preserve your principal, you'll need a portfolio that yields at least 5 percent per year.
The REITs in this article have dividends with an average yield that is well above 5 percent, which is something you don't see too often with other stocks.
These REIT selections are a wonderful start for long-term retirement success.
Which of the high yield REITs looked exciting to you? You can check out these REITs and other stock selections on WeBull. WeBull is a trading platform that will give you a few free stocks just for signing up!
Best High Yield REITs For Income: Final Thoughts
It's rare to find a company with finances solid enough to provide consistent annual dividend increases to their investors.
The high yield REITs in this article are a great place to start for anyone that wants to start a dividend-focused investment strategy.
With the economy finally beginning to improve from the COVID-19 stock market crash, you'll want these REITs in your portfolio.