Compared to many other asset classes, the real estate market has held up quite well throughout the pandemic.
That said, real estate investment trusts have lagged behind the S&P 500.
This is primarily due to the poor performance of commercial REITs, especially those with ties to the hospitality or travel industries.
In this article, we'll discuss some of the best high yield REITs that generate lucrative dividends as well as great returns for investors.
Investors looking for regular passive income will find dividend-friendly real estate investment trusts to be a great option.
The real estate market is looking hot at present, and these REITs will see the benefit.
Ready to build your portfolio? With Public.com you can follow other investors, discover companies that are inline with your beliefs, and invest into stocks and crypto with very little money! What are you waiting for? Check out Public Now!
Best Real Estate Investment Trusts For Income
Stag Industrial, Inc. (NYSE: STAG)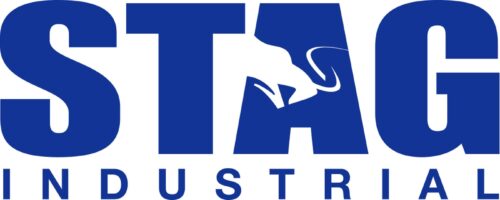 Founded in 2010, Stag Industrial is a real estate investment trust focused on single-tenant industrial properties in the United States.
The REIT operates 501 buildings across 39 states.
Nearly half of these buildings represent eCommerce, and Stag has benefitted from a shift to online thinking.
Its biggest client is eCommerce giant Amazon.
With a market capitalization of $7.19 billion, this is an excellent selection for investors seeking a balance of income and growth.
In addition to growth potential, it has a dividend yield of 3.27%.
The REIT has been able to pay this dividend for the past ten years straight.
In just a few months, Stag Industrial made up for its large share drop from March 2020 and is currently experiencing all-time highs.
We can expect to see continuing returns from Stag over the next few years, making it a great buy right now.
Iron Mountain Inc. (NYSE: IRM)
Iron Mountain has been in physical storage, from paper to antiques and art, for the last 70 years.
The REIT has a nearly 100% retention rate for its hundreds of thousands of customers worldwide.
In 2018, it expanded its business model to include digital storage as well.
While just 10% of its business at present, projects are underway to increase digital storage capacity significantly in the next few years.
Stock prices have increased throughout the year, with gains of nearly 70% from last year.
This healthy growth will likely continue as Iron Mountain's digital capabilities continue to expand.
Above all, the REIT offers a high dividend yield of 5.36% to shareholders.
Realty Income Corporation (NYSE: O)
The Realty Income Corporation owns more than 6,700 buildings in every U.S. state, Puerto Rico, and the United Kingdom.
Most of these properties are commercial in nature and are for a single tenant, such as pharmacies and convenience stores.
Using single occupancy buildings offer more versatility and are safer investments than multi-business buildings such as malls.
The large number of properties in multiple regions helps Realty Income stay diverse.
Realty Income has given itself the title of "The Monthly Dividend Company" due to the fact that it's paid out dividends for 615 months in a row and counting.
While not the highest on this list at 3.80%, it's nice to feel confident about a dividend yield every month.
The REIT has also increased this yield amount some 100 times in the last 26 years.
AGNC Investment Corp. (NYSE: AGNC)
AGNC Investment Corp. is an internally-managed REIT that specifically focuses on mortgage securities.
Located in Bethesda, Maryland, AGNC has been in business since 2008.
The REIT can make money through the interest it earns on the properties it invests in.
It also weighs gains and losses on investments and hedging activities.
Currently trading sideways, AGNC's share price is still up 16% from last year at this time.
It shines the most through its dividend yield, which is a profitable 8.72%.
Even if the REIT's investments aren't up to snuff, the dividend is enough to stand on its own.
Best High Yield REITs For Income
W.P. Carey Inc (NYSE: WPC)
W.P. Carey is a REIT that owns net lease, high-quality properties for single tenants.
Net leases pass the majority of the property-specific expenses onto the tenants, which become contractual obligations.
Realty income from these properties is more predictable and reliable, essentially guaranteeing good realty income.
W.P. Carey has 1,266 properties across the United States and Europe, with 356 tenants in industrial properties, warehouses, and offices.
Because of this, the REIT has a diverse location base and also covers warehouse, office, retail, and industrial sectors.
W.P. Carey maintains a very high occupancy rate at 98%, with an average lease term of 12 years.
In addition to a stable income base from high-quality properties, the REIT also has a 24-year streak of paying dividends.
The REIT has a current dividend yield sitting right at 6.28%, making it one of the most lucrative high yield REITs on our list.
Its share price has climbed fairly steadily since the pandemic hit and is up 26% from last year.
As they continue to grow, W.P. Carey intends to invest in new properties in 2021, which should help to fuel continued growth.
STORE Capital (NYSE: STOR)
STORE Capital is another single-tenant net-lease REIT that's located in the state of Arizona.
The REIT contains 2,738 different properties in all but one state in the U.S.
It boasts a near 100% occupancy rate and provides services to 529 different customers around the country.
Roughly a quarter of the businesses STORE represents are health clubs, restaurants, movie theaters, and childcare services.
Each of these businesses suffered at the hands of the pandemic, but most have been able to reopen since.
STOR also manages properties for manufacturing, maintenance, and other industries that are more immune to global outbreaks.
Despite struggles with Covid-19, STORE saw some good share growth through the first part of 2021.
It has stagnated a bit since then but is still over 30% higher than last year at this time.
STORE Capital can only benefit from things continuing to return to normal.
It can also pay out a dividend yield of 4.43% to make the stock that much more appealing.
National Health Investors, Inc. (NYSE: NHI)

National Health Investors is a REIT that focuses on the healthcare industry.
The company invests in retirement communities, specialty hospitals, medical office buildings, and skilled nursing facilities.
Its portfolio includes 242 properties across 34 U.S. states.
Surprisingly, its market performance has remained the same over the past year, but it has managed to keep its dividends high.
As baby boomers enter retirement, there will be increased demand for senior services and medical care.
This bodes well for National Health Investors.
With a dividend yield of 6.37%, National Health Investors is one of the best high yield REITs on our list.
National Health Investors has a low debt ratio and extremely high liquidity, which gives them an excellent balance sheet.
Although its shares aren't performing particularly well right now, there's plenty of potential for a rebound.
Now is a great time to grab this high dividend stock before it increases!
Best Cheap REITs For Income
Annaly Capital Management (NYSE: NLY)
Annaly Capital Management is a mortgage REIT that offers financing options to income-producing real estate properties.
The REIT also buys out mortgages and generates income from the interest.
It focuses on both commercial and residential properties to maximize opportunity.
NLY took a hard hit as a result of the pandemic and is still working to recover lost shares.
The share price is 22% higher than last year at this time, and Annaly is looking forward to surpassing previous highs.
Annaly is continually working to invest in lower-risk properties and those backed by the government in the event of a default.
This potential for upside and Annaly's insane 10.1% dividend yield leave it looking like a solid investment opportunity.
LTC Properties, Inc. (NYSE: LTC)
LTC Properties is a REIT that invests in senior housing and health care.
Of their properties, LTC (which stands for long-term care) is split between senior housing and skilled nursing facilities.
LTC Properties extends across 30 states with 179 properties.
The REIT serves as a landlord for facilities but does not operate any on its own.
It saw a major downturn at the start of the pandemic due to concerns over health and safety.
As the baby boomer generation enters their golden age, at least a portion of this large age bracket will find themselves in an assisted living community in the near future.
Its stock currently trades just above $33 per share but offers a 6.79% dividend to provide ongoing income.
Should You Buy REITs For Income?
Retirement experts recommend using no more than 5 percent of your savings in the first year.
To preserve your principal, you'll need a portfolio that yields at least 5 percent per year.
The REITs in this article have dividends with an average yield above 5 percent, which is something you don't see too often with other stocks.
That makes these selections a fantastic start for long-term retirement success.
Stock Advice That Beats The Market! Stock Advisor's recommendations have beaten the market over the past 19 years. Tired of picking losers? Stock Dork readers can join for only $99 a year! Check out Stock Advisor today!
Best High Yield REITs For Income: Final Thoughts
It's rare to find a company with finances solid enough to provide consistent annual dividend increases to their investors.
The high yield REITs in this article are a great place to start for anyone that wants to create a dividend-focused investment strategy.