Hydropower accounts for about a third of the United States' electricity generation; however, despite hydropower's outsize impact, the sector doesn't get much attention from investors. But is the sector worth investing in, and if so, what are the best hydropower stocks to buy now? Let's look.
Best Hydropower Stocks
Brookfield Renewable Partners LP (NYSE: BEP)
Brookfield Renewable Partners is a true hydro powerhouse with a global reach and one of the few pure-play renewable energy platforms.
The company is well-positioned to capitalize on the potential growth and income of the sector. BEP owns 220 hydropower facilities, including plants in Canada, the US, and South America.
The hydroelectric power operator manages over $750 billion in assets and has a market cap of nearly $8 billion.
BEP also has a perpetual capital base of approximately $125 billion generating $5 billion of free cash flow annually.
However, the stock price has suffered recently with the rest of the market, despite the company's strong fundamental value.

Brookfield Renewable Partners experienced a dramatic drop in price since its Feb 2021 all-time high, falling by nearly 50%. A steep loss that lags behind other clean energy markers like the iShares Global Clean Energy ETF (ICLN).
Yet, despite its stock price losses, the hydro-up powerhouse might still be able to allure investors with its compelling dividend plan.
BEP pays shareholders a 4.54% dividend and recently announced its intent to grow it between 5% and 9% annually.
Shareholders that opt for a dividend-compounding strategy could benefit if the stock price moves higher in the future.
The third quarter 2022 earnings results of Brookfield came in mixed.
The holdings company saw a 14% hike in revenue YOY. Its operating income also rose to $318 million, which is 38% higher than the previous year.
However, despite the increased revenues, BEP missed out on betting YOY net income.
During their earnings call, the executive team discussed the acquisition of Westinghouse. A move that could increase revenue if completed.
Westinghouse is a global leader in critical products and services to the nuclear power industry.
Duke Energy Corp (NYSE: DUK)
Duke, located in North Carolina, is also an electric power holding company. The energy giant operates a portfolio of 25 hydroelectric power assets and other renewable energy sources.
Hydroelectricity is at the core of Duke's DNA. The energy giant started as a hydroelectric company that eventually expanded to source other forms of power generation.
While DUK's hydroelectric portfolio is smaller than BEP's, the company still boasts an impressive consumer base. Duke Energy distributes electricity to over 7 million customers across multiple states.
From a technical standpoint, DUK appears to have a healthy chart. The stock has been moving in a steady upwards trend since its 2003 bottom, yielding nearly 20 years of continuous growth.

During that time, the stock has soared nearly 400% while paying investors a dividend, which currently stands at 3.96%—impressive.
Third quarter earnings also yielded excellent results.
The company reported nearly $8 billion in revenue, a YOY increase of nearly 15%. DUK's net and operating income increased by 1% and 7%, respectively.
With such a solid performance, it's no surprise that the stock has 64% institutional ownership. A high institutional interest could be seen favorably as institutions have the most resources to conduct proper investment research.
Centrais Eletricas Brasileiras SA (NYSE:EBR)
Also known as Electrobras, EBR is the 10th largest utility company in the world. The giant is also one of Brazil's largest electricity providers, with a market cap of $18 billion.
Brazil is one of the largest hydroelectric power producers in the world, along with the United States and China. Making Electrobras a key global leader in the hydroelectric industry.
Hydroelectric power leads the company's portfolio, generating 85,000 GWh in Q2 2022. But EBR also diversifies into other fossil fuels such as coal and natural gas.
Electrobras leverages its 35 hydroelectric plants to produce electricity for its extensive transmission networks. It operates a jaw-dropping 40% of the electric lines in Brazil.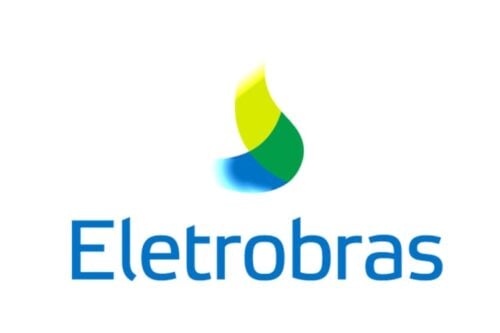 The stock price has been on a slow rise since its 2015 bottom, soaring nearly 700%. While the performance might appear stellar, it's still far from its 2010 all-time high.
Despite failing to make a new high in over a decade, the company does have further space above its head to keep growing.
Not only technically but also fundamentally, EBR has a price-to-earnings ratio of only 8x.
EBR has more than potential growth; shareholders can take home an annual dividend of 1.9% for holding the stock.
Edison International (NYSE: EIX)
Edison International is one of the biggest electricity generation companies in California. The Golden State is well known for its hydroelectricity output which helps EIX position itself as a critical hydroelectric player.
The hydroelectric powerhouse controls 36 plants that generate over 22,000 megawatts for Southern California.
Edison made our list of top stocks due to its excellent performance, which has been better than that of DUK.
Since its 2002 bottom, the stock has been moving upward continuously. During that period, EIX has returned investors upwards of 700%.

If that wasn't enough, shareholders have also been collecting generous dividends.
The company recently announced it would increase the annual dividend payment from 4.14% to a whopping 5.4%.
Earnings don't lag behind the stock performance. The third quarter announced growth with operating revenues of $8 billion, up nearly 15% YOY.
Edison International boasts a market cap of $36 billion.
Companhia Energetica Minas Gerais ADR (NYSE: CIG)
CIG is another Brazilian power energy giant that made our list of the best hydroelectric stocks to buy now. The company is known by the acronym CEMIG and its located in Minas Gerais.
CEMIG is a hydroelectric power heavy hitter; it owns and operates around 50 power plants, most of which operate on hydroelectricity.
The energy giant's impressive customer reach provides hydroelectric power to over 18 million people across Brazil and Chile.

One peculiar fact about the company is that it's currently trading like a penny stock, despite its massive valuation. The stock price is below the $2 mark and has a market capitalization of more than $5.6 billion.
Like EBR, the company has also failed to make a new high in nearly a decade. This is probably due to a more extensive macroeconomic outlook of the Brazilian economy.
But its price performance might lag behind fundamentals as the company recently earned over $7 billion in revenue. Representing an increase of nearly 19% over the past three years.
CIG, however, does have a significant disadvantage to other stocks on this list as the company does not pay a dividend—an uncommon occurrence in the utility sector.
Are Hydropwer Stocks a Good Investment?
Considering the current macroeconomic climate, investing in hydropower could be a stable investment with long-term income opportunities.
Hydro is one of the oldest and most efficient energy sources used throughout history.
Over 100 countries across the globe currently take advantage of electricity generated from water. Some countries like Switzerland and Norway get most of their power from hydro.
But the sector is lagging in growth as other forms of renewable energy, like wind power, take the lead.
In 2019, the wind took over hydropower as the largest renewable source of energy in the US.
The lag is mainly due to the costs and slow development of hydropower plants and difficulty acquiring and renewing licenses.
Another critical factor slowing down growth is the availability of suitable water sources in the US where plants can be built.
The lack of expansion could shy away from growth-driven investors, but the sector could compensate for the lack of growth by offering stability and high dividends.
Although hydropower might not be growing as fast as other renewables, the industry could still have a bright future. The global market size is projected to grow at a CAGR of 5% through 2030.
Almost all of the rivers in the United States that can be dammed cost-effectively have already been dammed.
However, most dams in the country were built before 1980. Since then, dam technology has improved and become more output and cost-efficient.
Renovating old dams with new technologies could help hydropower operators improve their profits and deliver further growth.
Hydropower Stocks FAQs
Does hydropower have a future?
It's probable that hydropower is here to stay. Hydroelectricity accounts for approximately one-sixth of the global electricity supply, making it challenging to phase away from it. Analysts project a CAGR of 3% for the industry.
Who are the five largest producers of hydropower?
The top five global producers of hydroelectric power include:
China – 356 gigawatts

United States – 102 gigawatts

Brazil – 100 gigawatts

Canada – 81 gigawatts

Russia – 51 gigawatts
Who is the leader in hydroelectric power?
The world leader when it comes to hydroelectricity generation is China. The country generated close to 370 gigawatts of hydroelectric power in 2021. China's total hydropower potential is estimated to be 600 gigawatts. The output will likely grow as the country commits to being carbon neutral by 2060.
You might also like:
The 6 Best Renewable Energy REITs To Buy Now